Cosplay is the truest form of fandom. It takes tons of time and lots of money to create a serious cosplay costume. There are tons of people out there doing it, too. They don their favorite character's visage and march their way in to fan conventions all over the world every year to show their support and love for their favorite characters. But more often than not, only the main characters of movies, shows and games ever get any real cosplay love. So it's always refreshing to see people go out of their way to cosplay a character that we may have not ever seen before or even one we may have forgotten about. So here are ten of our favorite out of the way cosplays. Hope you enjoy seeing them as much as we did finding them.
Spider-Man 2099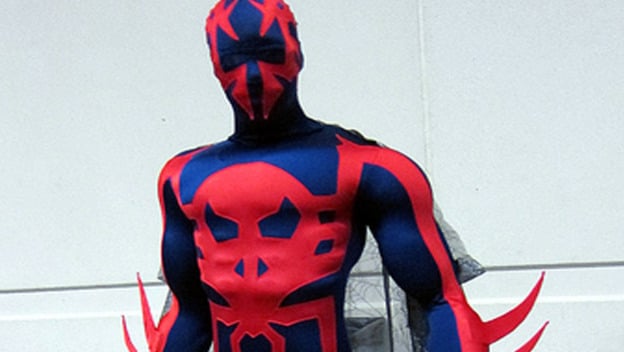 Sure, everyone cosplays Spiderman and they have even run the gambit of different suits. But honestly, there haven't been that many times that someone cosplays Miguel O'Hara's Spiderman–which, in my opinion, was one of the coolest takes on Spiderman that there has been since the original. I mean let's face it: e4veryone has done Peter Parker cosplays and even black/Venom cosplays. And some have even done Noir Spidey and Cosmic Spidey. But you just don't see that many heading out their in the 2099 getup. So for that, we start our countdown here with Spiderman 2099.
Azrael (Batman: Sword of Azrael)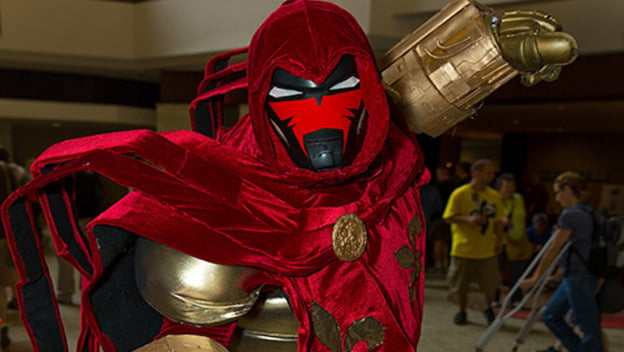 After Bane broke Batman's back, Jean-Paul Valley, also known at the time as Azrael, took on the mantle of the Bat in Bruce Wayne's stead. But the issue arose when it was discovered that he had very little in common with Batman's style of vigilantism. Batman eventually stopped him and he has since gone into the shadows, watching the Bat from the sidelines and doling out his own brand of justice and leading a new brotherhood of vigilantes, more in line with his ideals.
Shiva (Final Fantasy X)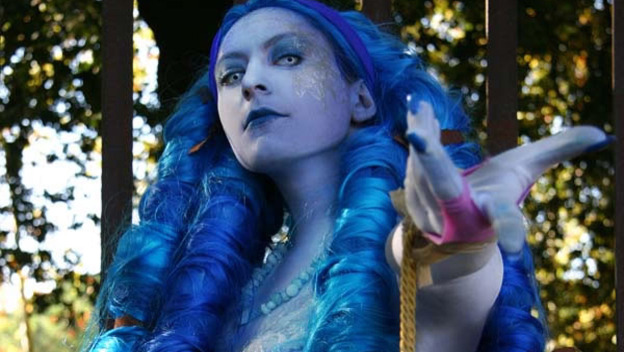 We see a lot of Final Fantasy cosplay around here, but nearly all of them are the main characters like Sephiroth, Tidus, Yuna, Tifa and the like. So it's always refreshing to see someone take on something new, like one of the Aeons from FFX . And since Shiva was my second favorite (Bahamut being the first, though I have featured some awesome cosplays of him in the past), this cosplayer's excellent version makes the list.
The Rocketeer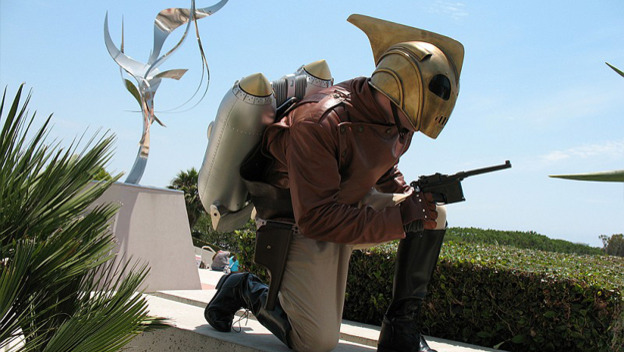 The Rocketeer was one of those movies that people either loved or hated. I was one of the lovers. So anytime I see someone put out a true-to-form, unaltered cosplay of the golden-headed hero, I get a little excited. And the photos of this cosplayer's version of The Rocketeer are some of the best that I have ever seen. It has been rumored that they are going to bring this character back to the big screen in the near future. If so, I hope they call this guy…well, as long as he can act.
Dr. Doom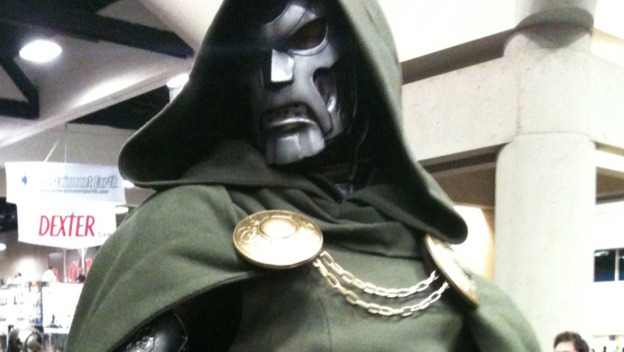 Victor Von Doom is one of those characters in the Marvel universe that has shown up just about everywhere and terrorized nearly every hero in the Marvel stable. His tenacity and longevity in the comic industry is a testament to the character's ironclad will and his drive to survive. And I believe that this cosplay captures the very essence of Doctor Doom in a way very seldom seen in the medium.
Condorman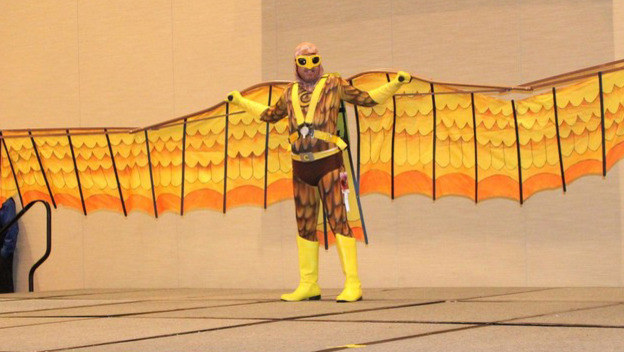 Way back in 1981, the Walt Disney production house released a film to rival the success of the Bond films that were very popular at the time. And even though their plan didn't fair as well as they had hoped, it spawned a cult following that is rabid about the film to this day. So to see someone go to the extent that this cosplayer did to replicate Woody Wilkins' comic book star was seriously a breath of fresh air.
Adam Jensen (Deus Ex: Human Revolution)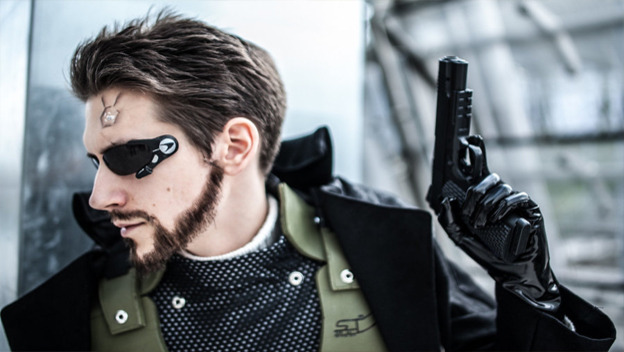 Honestly, I am a huge fan of the Deus Ex franchise. Is it the best game series ever? No. But it is an excellent science fiction work with great characters and an awesome story, laced with just a little societal commentary. But none of those characters are as big or as bad as Adam Jensen. From the beginning to the end, Adam is just an awesome character, and the way that this guy looks nearly exactly like the character from Human Revolution lands him the number four spot.
LEGO Boba Fett (LEGO Star Wars)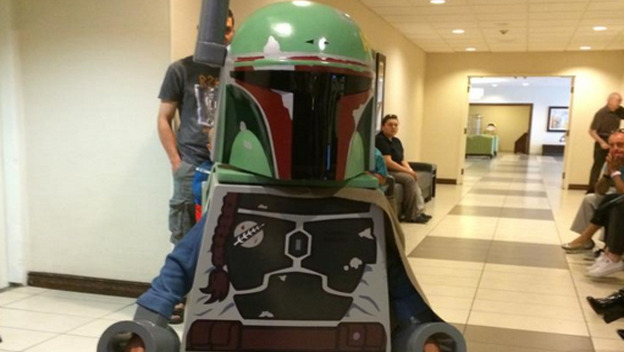 When I saw this one, I laughed out loud. Not because the costume sucks, but because it was so well done that you could almost believe it was real. The LEGO franchise of movies and games have always been a delight to see and review. But every once in a while, someone will take their concepts and do something truly great. This cosplayer has certainly done that.
Carmilla (Vampire Hunter D: Bloodlust)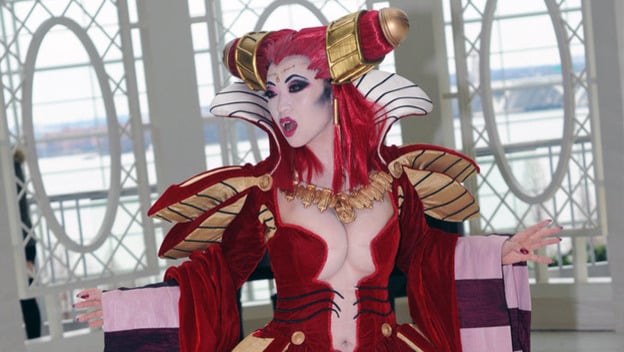 Not only was she just an evil wench, she was a well-dressed evil wench. I have featured Yaya Han on top ten lists before for various and sundry cosplay costumes, but few have come so close to my vision of "what if this character was real?" as this one does. Yaya's attention to detail continues to astound and we pretty much love everything she has ever done. So naturally, we think this cosplay pretty much nailed it.
Garo the Golden Knight (Garo: Makai Senki)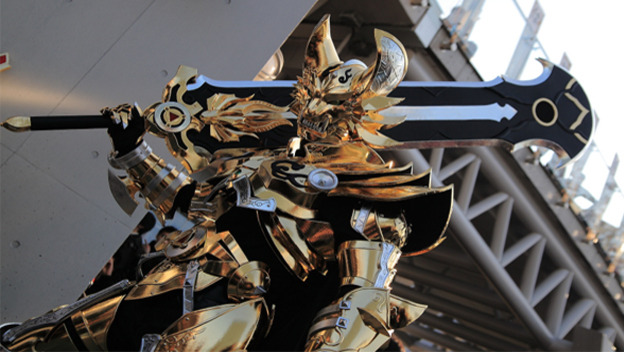 This Japanese franchise showcases the Golden Knight as the most powerful of all knights with the looks to prove it. One look at this costume job and you have to believe that the person inside it takes some serious pride in himself every time he puts the armor on. He truly went all out on this one and it really shows… landing him the top spot on our list.