Our consoles do more than play games. These boxes hooked up to our TVs have become critical to our general entertainment. Streaming services let us pay companies to watch various shows or listen to assorted music on them. We might even have them set up to watch our own videos or listen to our own music. But one service that could be very handy, but maybe not a part of your roster, is Plex . With Plex, you can watch live TV, get things like podcasts, and integrate your own footage into the mix, all to have everything easily accessible and organized across multiple devices.
Plex is a means of enjoying your media across multiple platforms, so you are not stuck in front of one computer or tablet. After you make an account, the Plex Media Server goes ahead and scans and indexes your media, organizing it for you. You then can download the Plex app and access these things, which can include things like videos, music, pictures, or podcasts on multiple devices. For an example of its reach, the Plex Media Player works on computers, and you can put the app on your mobile devices, PlayStation 4, Xbox One, Apple TV, Alexa, Google Chromecast, NVidia Shield, Oculus Go, Samsung Gear VR, Roku, or smart TV. It's all rather simple to use.
There are free and premium Plex options. A lot of the basic options can be used without paying extra. Organization options like playlists or collections, casting and flinging, voice controls, streaming, checking the news, using it in virtual reality, secure encryption, 4K support, using your phone as a remote, taking advantage of a media optimizer, and going through recommendations Plex offers are available to everyone. Getting a Plex Pass subscription allows you to have multiple users, premium photo and music features, cloud sync for offline Plex Media Server enjoyment, early access to some features, mobile sync and automatic camera upload, parental controls, live TV, and Plex DVR become available if you are willing to pay for services. It's the sort of app that allows you options.
In addition, there is the whole Plex Web Show element. This is an in-beta feature for all users, even if they do not have a media server or pad subscription, that gives you a chance to see different web shows from different creators. These are on-demand and consist of things to watch from people like People are Awesome, ASAPscience, and Household Hacker. It falls under the same umbrella as the curated, free Plex News and Plex Podcasts that anyone who has a Plex account has access to.
It also seems like Plex would be fantastic for people who like watching game let's plays or streams. We'll say for this example that you have some shows on YouTube that you would want to watch. You can save videos to Plex to watch later by clicking a bookmarklet to add it to your Plex queue. This would take care of you, if you want to watch that away from a computer via Plex. Also, if you are on a computer, then you could add a YouTube for Plex plugin to have your subscriptions show up there. As for something like Twitch, the service allows you to download livestreams, which you could then add to your account and watch at your leisure.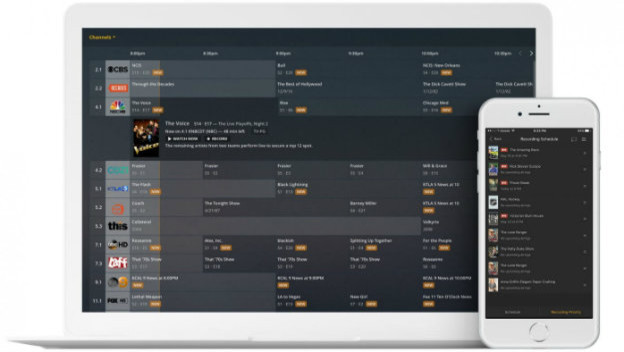 This could also be helpful for people who want to get into streaming. A great way to show off your body of work would be to make sure you can access it through Plex. Then, if you are at events or cons, you could show highlight reels or give people a chance to look at what you've done easily. Or, if you want to just sit at home and check out your progress, you could watch your old videos anywhere you'd like, instead of being trapped at a computer or forced into specific viewing situations.
Plex could be an opportunity for people who have large libraries of viewing materials and don't want to be stuck with Netflix, Hulu, or YouTube subscriptions. This lets you rely on your own files and media, as well as over-air channels and things like podcasts and other media files you acquire, to give you immediate access to a library of things you know you will like at all times. In addition, people who fancy themselves streamers or destined for the world of esports may be able to find some use for Plex when promoting themselves. It could be an opportunity for people to have another way to access things they want to hear or see.