I have always felt that Vikings provided excellent subject matter for video games, but I often wondered why there weren't more of them. So I went on a quest to seek out Norse-themed games. I played a lot of them. Some were incredibly well done while others fell short of being what I would consider a video game at all. But after this journey, I am glad to say that there are quite a few more Viking games out there than I have previously realized. So I put together this list of my favorites. The criteria for being on this list? The game either had to nail the source material and stay true to Norse mythology, or it had to give you a solid gaming experience that gave you the sense of what it might have been like to go on a quest as a Viking warrior. So sharpen your axes and tar up your longboats. Here we go.
Raventhorne (XB360)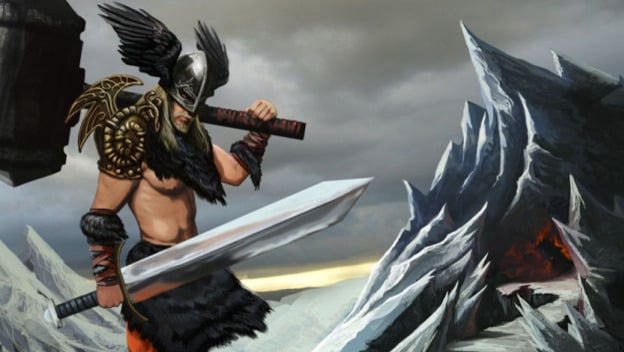 Raventhorne is the hero of this tale. He is a man who is already quite dead but isn't letting that stop him in his quest for revenge. He must travel through six worlds to face off against those who betrayed him, slaughter demonic minions by the hundreds, and do it all before Ragnarok. While this game's gameplay models may get a bit stale, it still covers all the bases of Norse mythology and gives you a solid sense that the developers at least had some sort of passion for the source material. They took their time with the story characters and it appears they tried very hard to make them very true-to-form with their mythological counterparts. But don't look here if you are looking for an awesome game, you'll be severely disappointed.
Volgarr the Viking (PC/XBO)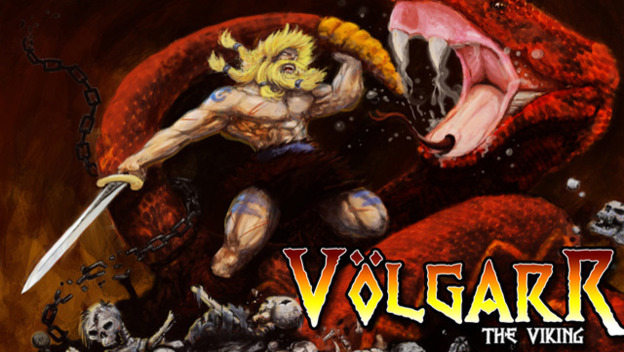 This game is nothing short of a sensational 2D, side-scrolling Viking epic. It is not only a throwback to the hardcore side-scrollers of the arcade cabinet days, it is also a solid piece of Viking lore crammed deep inside captivating gameplay and levels that will continue to both frustrate and delight you as you play along. It was funded completely by fans of gaming on Kickstarter. But then Adult Swim Games picked it up and it has started to roll forward and gain some popularity. They have met one hiccup, though. This game has been pirated more than it's been purchased. So if you are at all curious about this game, just buy the damned thing.
War of the Vikings (PC)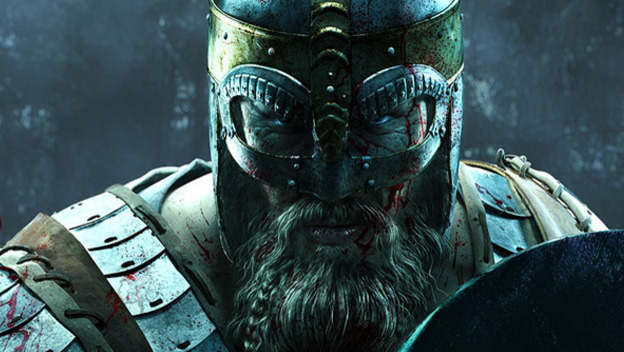 War of the Vikings is a new standalone entry into the War franchise that will pull players into the brutal and bloody Viking Age, challenging them to design a personalized warrior and sack England as a mighty Norseman–or defend it as a brave Saxon. Built on the same Close Quarter Combat-tech as War of the Roses , War of the Vikings delivers the next generation of Paradox's close quarter combat focused brands that moves the setting to the Viking Age. But that's not really even the coolest part. The coolest part of all this is that this game supports 64 real-time players at any given time and does it well.
Viking: Battle for Asgard (PC, XB360, PS3)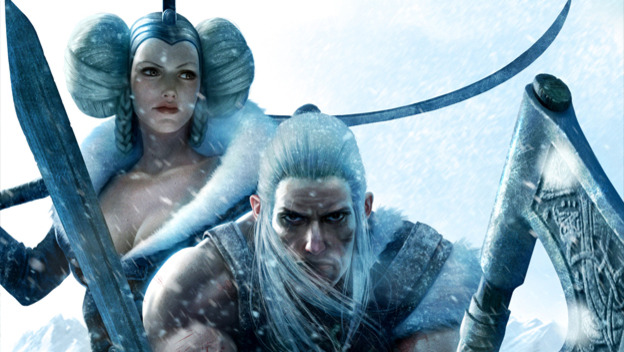 A fierce struggle is taking place within Asgard, the realm of the Norse Gods. The battle has escalated, spilling over to the mortal world of Midgard and now a Champion must be found, a warrior that can sway this war, which threatens the fate of Asgard and the gods themselves. The goddess Hel, Loki's daughter, is angry at her banishment from Asgard and now wants to release the wolf named Fenrir and start the end of days…Ragnarok. Freya, Goddess of war, has been given the task of stopping Hel and defending the future of mankind. So she chooses Skarin, a great but troubled young warrior. He has no idea of the true reason for his favor with the Gods and thrust into the middle of their war for power.
Valhalla Chronicles (PC)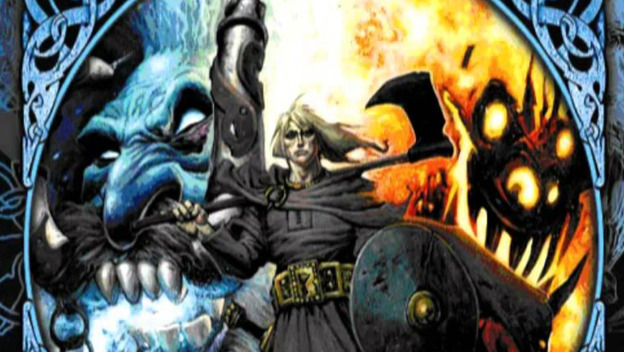 Venture into Viking territory in Valhalla Chronicles , a 3D role-playing game that takes you on a mythological adventure filled with discovery, adventure and raging wars. As one of four heroes you must interact with humans and gods in order to complete your mission. You can assume the role of the powerful and fierce Grim, or the catlike and quick-minded Tuva. Or maybe you'd prefer the young and enthusiastic Hymer, or the burly Thorgeir–a gifted warrior. You'll encounter many figures of Norse lore, such as the powerful and short fused Thor, god of thunder. And the wise Odin, god of magic and wisdom. And even the vile and deceitful Loke, half god and half-giant, on your quest. While it may not be the best game ever made, it is most certainly fun to play.
Heroine's Quest: The Herald of Ragnarok (PC)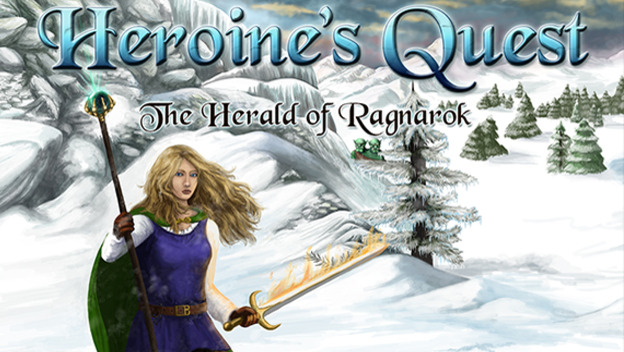 A Heroine must stand against the forces of frost and put an end to the lasting winter. Her might, sorcery, and cunning may be humanity's last resort. Heroine's Quest: The Herald of Ragnarok is a retro styled adventure/RPG hybrid with atmosphere and spirit reminiscent of the classics. This title was inspired by the Quest for Glory series of games, but gave it a Norse twist and polished it off with excellent employment of the magical element as well. The game was well received and was met with solid reviews. This action-RPG title has quickly become an underground favorite among fans of Viking-flavored games. Sadly, it was only released on PC. But who is to say that it may one day make it to consoles? Anything can happen. PC games are getting ported all the time.
King's Bounty: Warriors of the North (PC, Mac)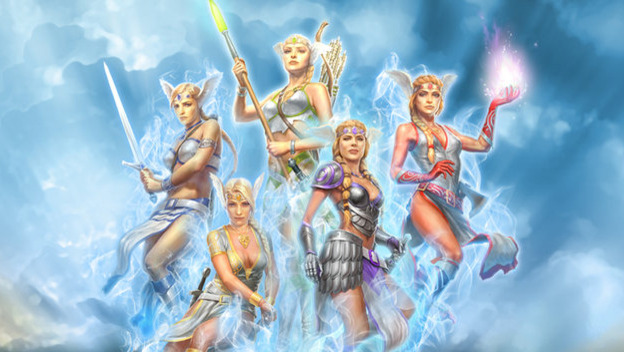 Warriors of the North is yet another chapter in the cult role-playing game, adventure saga. However this tale takes place in the familiar world of Endoria featured in the earlier games, but begins in the Viking lands. In this game, a small island lost in the sea is covered by snow and ice. It is inhabited by the clan of Snow Elves. Young Olaf, the son of the Northling King, faces his destiny again as he helps the people of the North in their struggle against the upcoming thaw. New adventures and challenges, new friends and foes, new items and awards await Olaf on his way to victory. He will set off on a journey to distant parts of Endoria that weren't visited even by the Royal Bounty Hunters…
Too Human (XB360)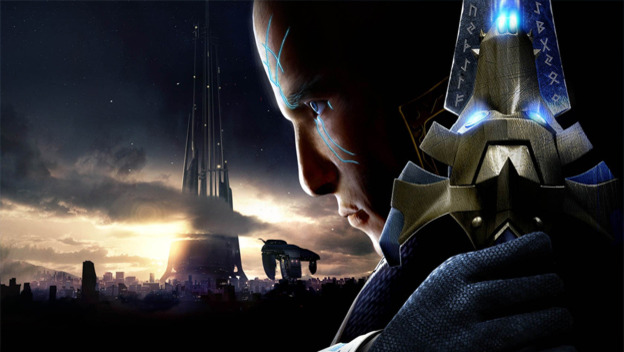 Before the Dawn of the Æsir, the great machines called the "Children of Ymir" stalked Earth, bent on destroying humanity. As the war escalated, man and machine exchanged nuclear and anti-matter weapons, leaving a once-lush world frozen in a thousand-year winter. Humanity now teeters on the brink of extinction. Earth's population is now only a few million sheltered in the walled enclave of Midgard. They pray to the Æsir and faithfully worship the great Organically Distributed Intelligence Network. As protectors, it is the Æsir's duty to ensure humanity survives. Their cybernetically-enhanced bodies and minds make them far more powerful than mortals, and are properly revered as gods. But Baldur, one of these 'gods' refuses cybernetic augmentation, spurring the other Æsir to call him "Too Human."
Bloodforge (XB360)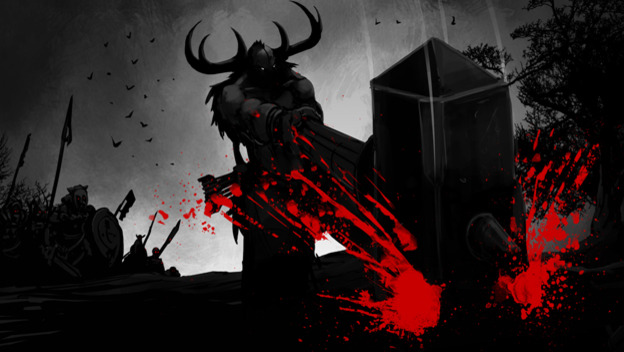 The game follows Crom, a barbarian who abandoned his life of war for a peaceful life with his wife Alena. The story starts with Crom hunting. He then heads home. He carries his kill for a time, but then stops and finds a spot to put down his prey and rests. Crom falls asleep and has a nightmare in which he encounters Arawn, the king of the underworld in Celtic mythology. Fearing it could be an omen he rushes back home, where he finds his village burnt and his wife Alena being savagely attacked by demons. Crom kills the demons sent by Arawn. Then, he walks into his hut where he finds another demon. But after killing this demon, it turns into his wife, Alena. Obviously, this spurs him on to a quest for vengeance, in order to return his wife from the dead and seek revenge against the gods who tricked him and made him kill his wife.
The Elder Scrolls V (PC, XB360, PS3)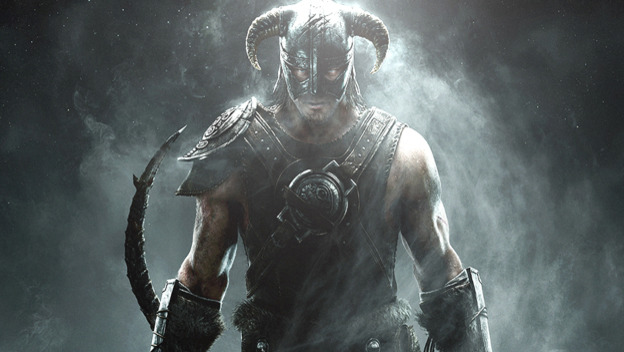 For all three of you out there who still haven't played this game– Skyrim 's main story revolves around the player's efforts to defeat Alduin, a Dragon who will destroy the world. Set two hundred years after the events of Oblivion , the game takes place in the province of Skyrim. Unlike previous Elder Scrolls games, Skyrim does not require the player to select a character class at the beginning of the game. Skyrim continues the open world tradition of the Elder Scrolls series by allowing the player to travel anywhere in the game world at any time and to ignore or postpone the main storyline indefinitely. Skyrim is most definitely the greatest Norse-themed game ever created. Though it may not share in canonical Norse myths, it provides a very good look into what the life of a gifted Norse warrior could be like…if one were to ever face a dragon. Oh, and possessed the ability to speak dragon. This game totally kicks ass. So the three of you out there that still haven't played this are totally missing out.