Retro gaming has been a pretty big deal for several years now, but 2018 has been remarkable as far as official support from publishers goes. Tons of games have been remade, remastered, and re-released this year, and there's enough content to fuel a list. So while it's not a part of our regular game of the year content, we figured it was certainly worthwhile to give a shout out to these masterful efforts at preserving game history in an official capacity.
Nintendo Switch Online NES App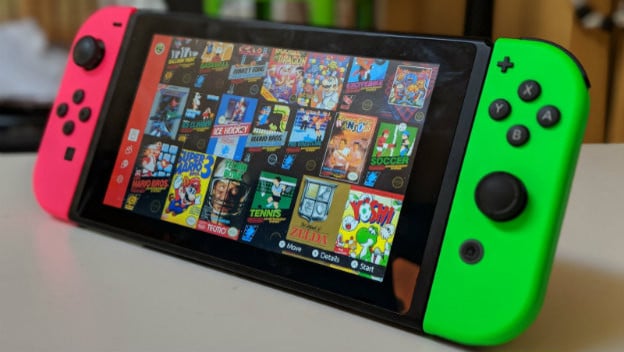 Nintendo's online strategy for the Nintendo Switch has been a bizarre one, but it did result in a pretty cool feature for retro gamers. While the Virtual Console has been retired (and for good reasons we won't get into here), the online membership service comes with an app that gives players unlimited access to a growing collection of NES games. The menu UI shows all the original cover art, and the emulator itself has cool features, good visuals and online play. Nintendo has even released "SP" versions of certain games that help players get to the ending. It remains to be seen if this service will be truly great in the end, but for now it's off to a good start.
Capcom Beat em Up Bundle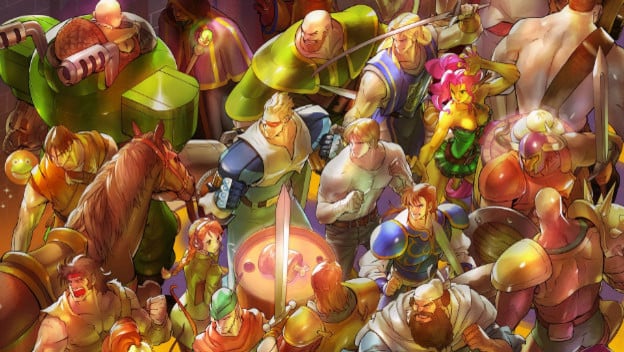 The Capcom Beat em Up Bundle is a package that we always wanted, but never thought was possible. These games, often considered dinosaurs of a dead era, have often been left behind when it came to bringing the classics back out. But this collection, made with budgets in mind, not only brings back bonafide classics like Captain Commando , but it also includes some games North American gamers have never seen before. Long live the brawler.
Arcade Archives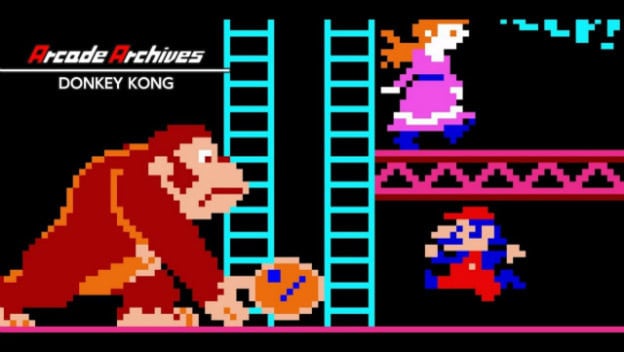 Hamster's Arcade Archives series has been running for a while now, bringing games that wouldn't have seen love otherwise to modern consoles. With the arrival of the Nintendo Switch, Nintendo teamed up with Hamster to bring many of its arcade games to the platform in their original form. There are many differences, compared to later NES ports, so this series is arguably the first time Nintendo has released them since the original arcade cabinets. It even included Sky Skipper , a game that had never re-emerged from arcades in any form and was long-considered lost to history.
Katamari Damacy Reroll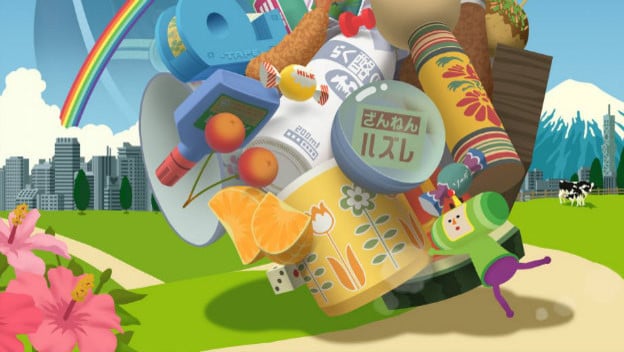 More than ten years ago, the original Katamari Damacy changed the way the gaming community looked at games from Japan, games as far as what they could be, and what controls meant. While sequels never really captured the same magic, the original is still highly regarded as one of the best games of all time. Bandai Namco finally produced a re-release, bringing Katamari Damacy Reroll to PC and Nintendo Switch in HD. It came out on the same day as Super Smash Bros. Ultimate , so make sure you don't miss it!
Mega Man X Legacy Collection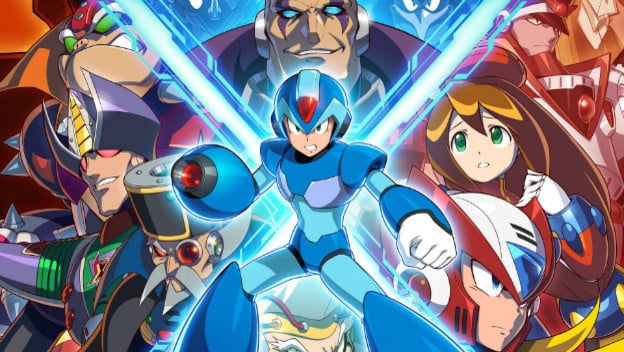 While the geniuses at Digital Eclipse responsible for the first Mega Man Legacy Collection moved on to other projects, Capcom's in-house people continued to support the Blue Bomber in 2018 with the Mega Man X Legacy Collection , which was split into two releases but came out on the same day. These collections are a smorgasbord of gritty Mega Man action, even if some of the games are of questionable quality. Still, when if comes to preserving history, you have to take the bad with the good, especially with Mega Man .
Sega Ages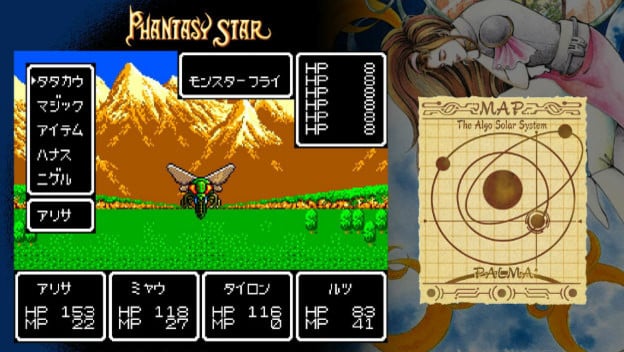 The " Sega Ages " brand has been used in and out of gaming history, once used to bring bizarre, 3D remakes of Sega classics to the PlayStation 2. While those never left Japan for good reason, port magicians M2 were brought on to revive the brand on the Nintendo Switch. While this has included several games so far, the easy star of the collection is Phantasy Star , which has not only been brought back with the usual visual filters and alternate music choices, but a UI that includes dungeon maps. This small details makes the game infinitely more playable, along with a difficulty option that makes it less of a grind.
Spyro Reignited Trilogy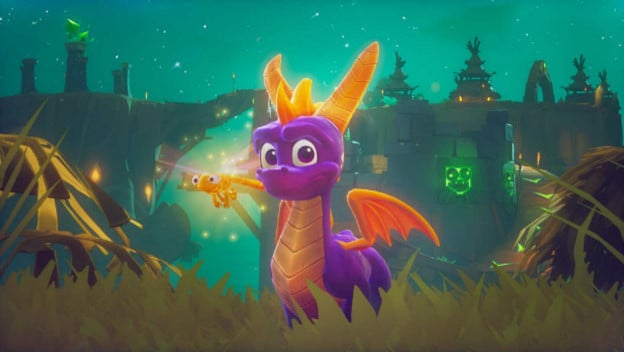 Activision shocked the world when it brought back Crash Bandicoot, then the orange marsupial shocked the world by selling a bajillion copies. So the natural response was to bring Spyro back, and Spyro Regnited Trilogy was ultimately a much more ambitious effort. While there was controversy with how down to the wire development got, that ambition paid off with a reimaginging that is faithful to the originals, but with incredible updates to the visuals, music, and more.
Sega Genesis Classics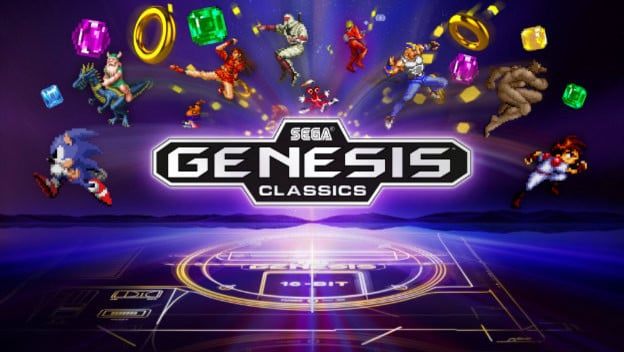 While Sega's collection of Sega Genesis games has been around for a while, its rebranding on Steam was a huge deal thanks to its aesthetic appeal to nostalgia. That rebranding was brought to consoles this year, and also came with an additional VR mode. Not only that, but it came to the Nintendo Switch as well, bringing the extra novelty of portable play to classics such as Shining Force and the rest of the Phantasy Star series. Sega has often struggled to make attractive packages for its classic games, and this one is the best effort yet.
SNK 40th Anniversary Collection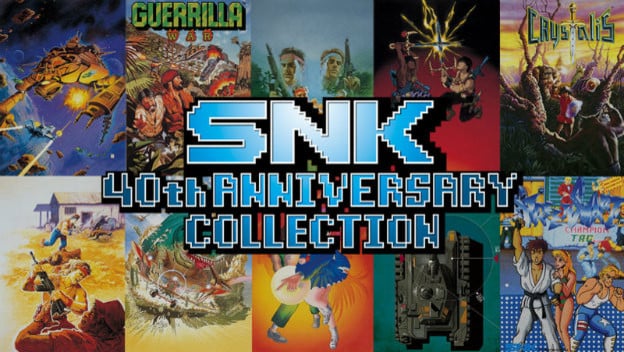 SNK has had a wild and weird history that is not only full of some seriously important games, but also a lot of strange and obscure titles that aren't remembered much at all. Yet, those games are often considered the origin point of so many modern gaming conventions. This SNK 40th Anniversary Collection sought to bring awareness to that innovation, bringing an enormous collection of games that aren't the best, but are historically significant, and giving them the red carpet treatment. More of stuff like this please!
Street Fighter 30th Anniversary Collection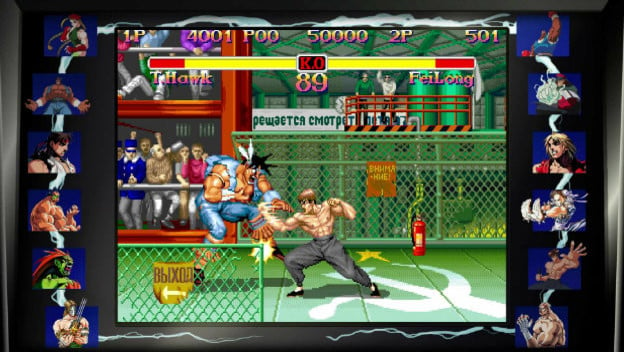 It's no mistake that three entries on this list are Digital Eclipse joints. But as impressive as the SNK collection is, the amount of dedication and historic material comprising the Street Fighter 30th Anniversary Collection is unmatched. I literally can't imagine a better treatment for such a legendary series, and putting the time to even include original design documents for the series is just incredible. How are those even still around? Who knows, but now we'll never lose them thanks to this tremendous effort.