Super Mario Bros. 3 captured the hearts of gamers worldwide upon its release in 1988. Developed and published by Nintendo, the game introduced many to the whimsical Mushroom Kingdom and its heroic plumber, Mario. Initially released for the Nintendo Entertainment System (NES), fans were blown away by the creativity, graphical output, and imagination the game brought. And just like many games of the time, players were looking for any edge to help them save Princess Peach from the clutches of Bowset. This is where cheat codes come in handy.
Super Mario Bros. 3 Characters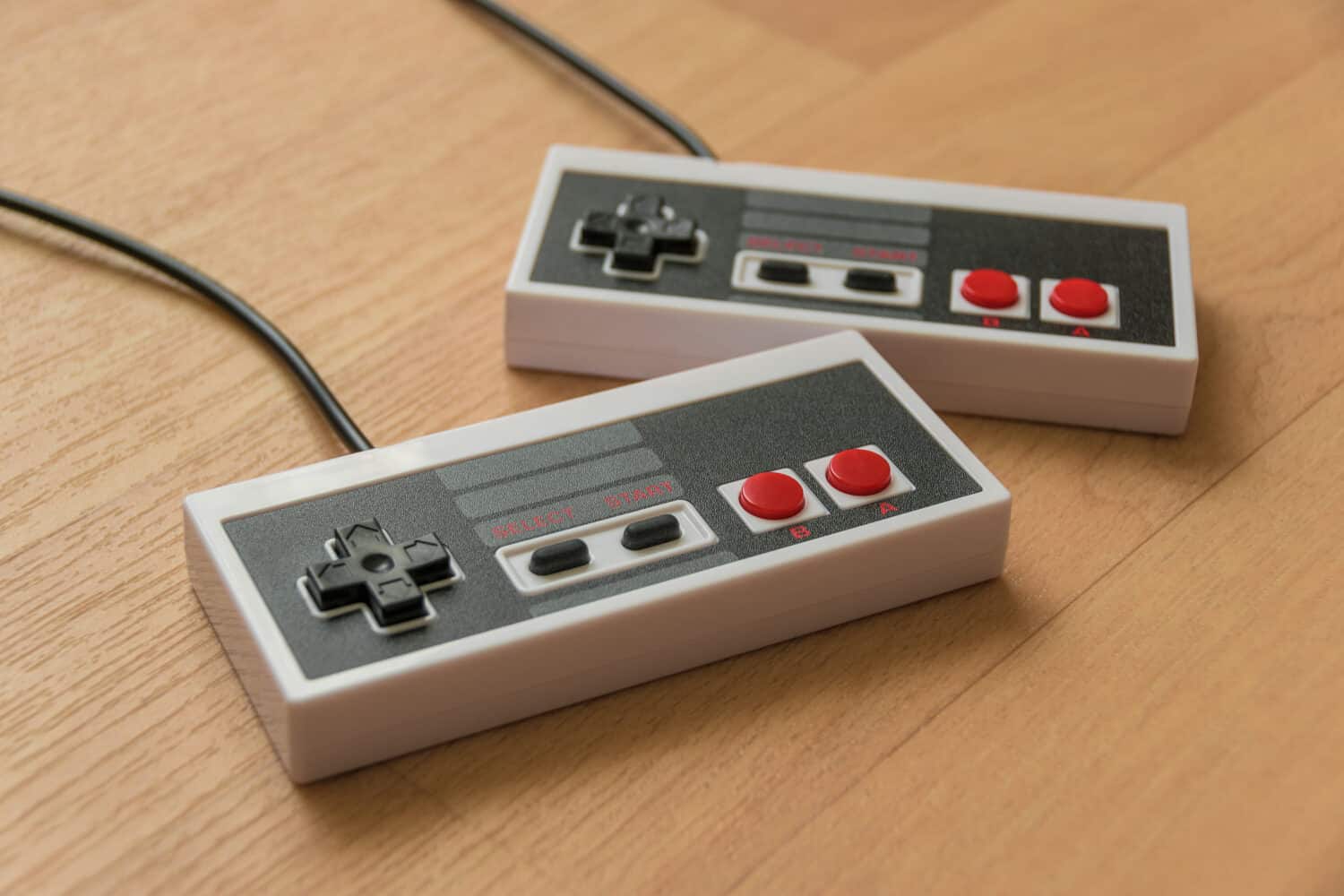 The third installment in the series has a wide array of memorable characters, each providing either story elements or a valuable ally for Mario. Here is a list of characters in the game, including those that were playable:
Mario
Luigi
Princess Peach
Bowser
Koopalings

Larry Koopa
Morton Koopa Jr.
Wendy O. Koopa
Iggy Koopa
Roy Koopa
Lemmy Koopa
Ludwig von Koopa

Toad
Hammer Bros
Piranha Plants
Goombas
Lakitu
Boos
Chain Chmps
Spint
Toad Houses
Most of the above characters were common enemies found throughout the different levels, but others had more prominent roles. Like the Koopalings, these were seven mischievous Koopa children who acted as bosses throughout the game. Players were only able to play as Mario and Luigi at the time.
Super Mario Bros. Titles in the Series
Super Mario Bros. (1985)
Super Mario Bros.: The Lost Levels/Super Mario Bros. 2 (1986)
Super Mario Bros. 2/Super Mario USA (1988)
Super Mario Bros. 3 (1988, 1990)
Super Mario Land (1989)
Super Mario World (1990, 1991)
Super Mario Land 2: 6 Golden Coins (1992)
Super Mario 64 (1996)
Super Mario Sunshine (2002)
New Super Mario Bros. (2006)
Super Mario Galaxy (2007)
New Super Mario Bros. Wii (2009)
Super Mario Galaxy 2 (2010)
Super Mario 3D Land (2011)
New Super Mario Bros. 2 (2012)
New Super Mario Bros. U (2012)
New Super Luigi U (2013)
Super Mario 3D World (2013)
Super Mario Odyssey (2017)
Super Mario Bros. 3 Cheat Codes
Cheat codes have always been a part of video game culture, especially at the beginning, when developers would purposely create cheat codes and secrets for players to find. Easter eggs were always expected, allowing super fans to dive further into their favorite series. The same goes for Super Mario and Nintendo. Here are a few fun easter eggs or secrets.
Random World (NES)
If you start pressing random buttons during the opening sequence when Mario and Luigi are running around the screen, the game will start in a random world.
28 P-Wings (NES)
Once you finish the game, press the "start" button during the end screen. The next game you start, you'll have 28 P-Wings.
If players own a Game Genie Cheat Device, you'll have dozens of available cheat codes. Here is a list of the most popular ones:
SLXPLOVS – Infinite lives
AEKPTZGA – 1 life for Mario after continue
AEKPTZGE – 9 lives for Mario after continue
ELKZYVEK – Power Jump
EZKZYVEK – Super Power Jump
EAKZYVEK – Mega Power Jump
GZUXNGEI – Multi-Jump
SXEZSKOZ – "Skywalker"
OXKZELSX – Super speed running
XVUXNUEE – Turbocharged running
Super Mario Bros. 3 Cheat Codes FAQ
How do you get unlimited lives in Super Mario Bros. 3?
Players will need a Game Genie Cheat device, but if you own one, type in the code SLXPLOVS, and players will earn infinite lives.
What is the code for debug mode in Super Mario Bros. 3?
Same as before, you'll need a Game Genie Cheat device. Players need to type in KKKZSPIU to gain debug mode.