We're going to get the bad news out of the way first. It's a real tragedy that these movies weren't put together better. These gaming franchises were most certainly worth a good film, but sadly they got bogged down by marketing, timelines, and just plain old fashioned greed. The need to capitalize on something was what truly drove these films. Not the need to create an excellent homage in keeping with the spirit of the game that it was born from. So here are the five worst video game movies ever.
Bad #5 – Wing Commander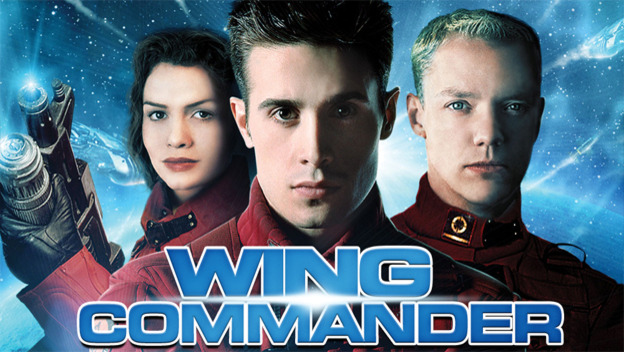 There are two huge reasons why this movie sucked: Matthew Lillard and Freddy Prinze Junior. First off, how anyone could take an RTS game and create a film caliber script from it is beyond me. The games were good, but this movie was not. I started getting worried as I watched the lower-budget special effects and the sub-par actors. As a matter of fact, Saffron Burrows was the only redeeming actor in this film and no one even knew who she was. At least Mark Hamill was in the film as the voice of Merlin. They at least got that right. You just can't have a Wing Commander anything without Mark Hamill.
Bad #4 – Street Fighter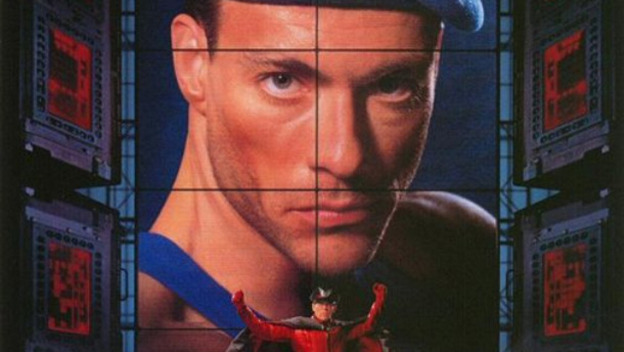 Oh Jean-Claude Van Damme… You have a way of being awesome and horrible at the same time. It's a rare gift, I know, but it was one you exercised well in this stinker. Raul Julia (Rest in Peace–I hope you didn't die of embarrassment over this film), you were an exquisite actor, plucked from this Earth all too soon. But why in the Hell would you even do a film like this? They made you look like a puffed up Christopher Lloyd. Kylie Minogue, I love you so much and for a whole lot of reasons–most of which I won't discuss here. But even though you were definitely the hottest thing in this movie, I still can't like it. Being a huge Street Fighter fan, I am still grieving over this movie.
Bad #3 – Double Dragon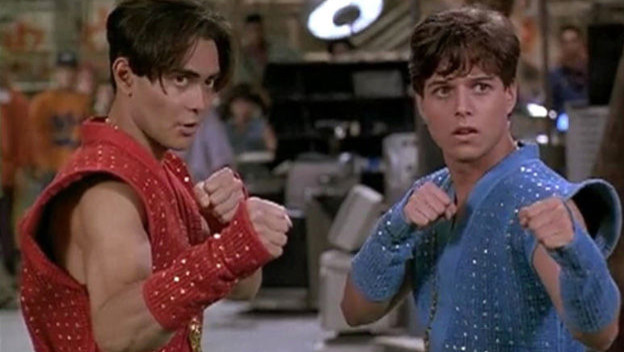 I realize that there wasn't much to this game for the writing team to go on when they started irking out this script, but you would think that there would be a whole lot more fighting and a whole lot less suckage in a film based on beating the piss out of hundreds of people to get to the end boss-only to find it was your brother all along. This seriously could have been one badass film. But it just wasn't. In an era where martial arts movies were everywhere, this film should have been a hundred times better than it was. I mean, when the live-action version of Fist of the North Star has better fight choreography than a Double Dragon film…there is an obvious issue.
Bad #2 – Doom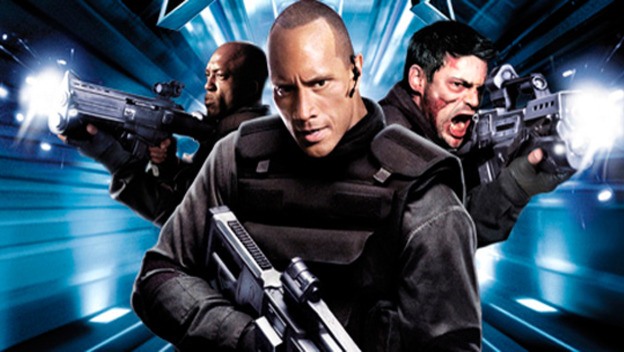 The ONLY good part of this movie was the stupid-fast and frenzied POV sequence of shots near the end of the film. As much as I typically enjoy seeing Dwayne Johnson in an action film, this movie just plain sucked. It would be difficult enough to write a film based on a first person shooter anyway, but they grabbed the FPS with probably the most in-depth story (for an FPS) at the time. Then they did something to it. What was it….oh yeah! They made it horrible. Yet even as bad as this movie was, it still managed to gross over 55 million at the box-office. Not bad for a film that had little to do with the original story or series of games, but I guess it's just one more DVD for the bargain bin. I am pretty sure I saw it at FYE this past weekend for like three dollars. Total trash.
Bad #1 – Super Mario Bros.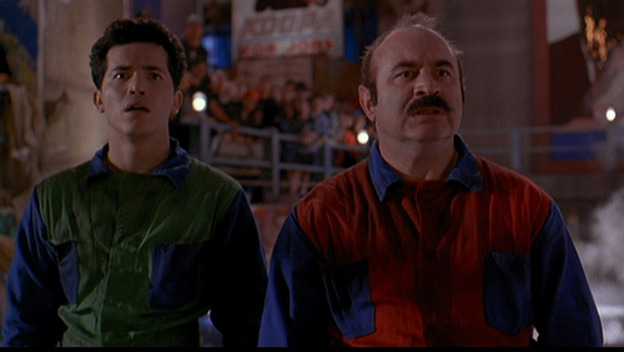 Quite possibly one of the worst tragedies to befall any game. This movie was a total pile of trash and had little-if any-real bearing or grasp of anything at all that had anything to do with the Super Mario gaming franchise. Koopa was actually a dude in the film. The koopa troopas and goombas looked completely ridiculous and nothing like the characters they were supposed to represent. As much as I love Bob Hoskins (rest in peace, you've earned it), I cannot believe that Nintendo would allow this movie to have even happened. I know it was the nineties and nobody really took video games seriously yet, but this movie just sucked.
And now the moment you've all been waiting for. Here are the best video game movies that we have ever seen. We had to end everything on a good note. The movies you just read about were total stinkers and we couldn't leave it hanging like that. So here we go. The best video game films ever made.
Good #5 – Mortal Kombat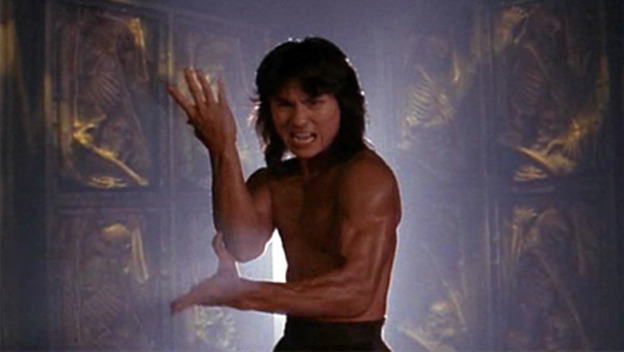 Ok, so Christopher Lambert may not have been the best choice for Raiden, but apart from that, we thought this film fairly accurately captured the feel and spirit of Mortal Kombat . Sadly, the gore factor wasn't really ramped up for the film, and let's be honest, the fatalities was the real reason any of us went to see it anyway. Even though we weren't treated to the blood and guts gore fest we were hoping for, it was still pretty fair to say that they captured the essence of the game series. The action sequences were good, the fight choreography was solid and there was still an element of fun woven into the fabric of the film as well. And we loved Cary-Hiroyuki Tagawa as Shang Tsung.
Good #4 – Prince of Persia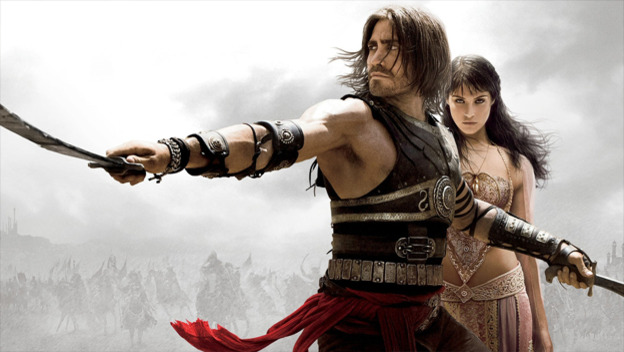 Two words: Gemma Arterton. Were it not for her beautiful self, this film may not have been as good as it was. Okay, so Jake Gyllenhall would not have been my first choice for Dasdan (especially after Brokeback Mountain ) but Ben Kingsley was excellent as Nizam. The film followed the original game as well as any film could. Though, there just wasn't enough wall-running and parkour-style action for me to say it was totally accurate. All-in-all we thought that it was a solid representation of the spirit of the games. And the fact that it grossed over 355 million in the box says that someone did something right.
Good #3 – Hitman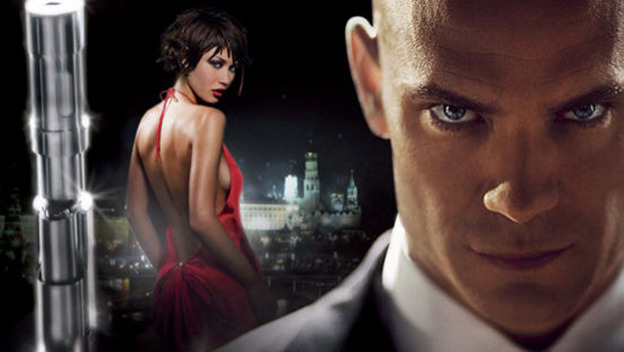 I have to preface this one by saying that I love Timothy Olyphant as an actor. So when I saw that he was taking on the role of 47, I got a little excited. But as the film progressed, I realized something. While Timothy O. did his best to bring a little of himself to the character, he talked too much. Now I know that's not his fault, it was just how the script was written, and the producers had to create more dialogue for an otherwise nearly-silent protagonist so that the film would have mass appeal. Even though the film wasn't terribly representative if the games themselves, it was still an excellent movie on its own merit and we loved it.
Good #2 – Tomb Raider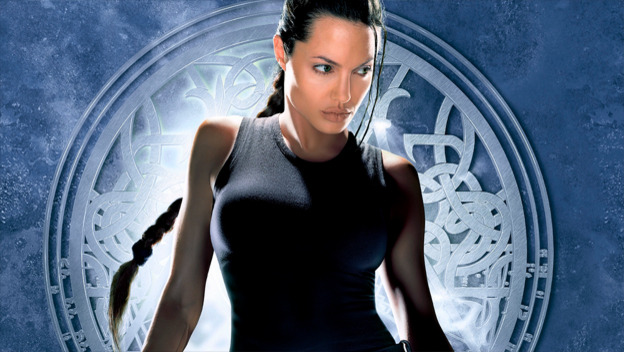 This film has been the topic of much debate. Some fans love the fact that Angelina Jolie played Lara and others are not fans of the film at all, but truthfully it was not a bad movie. All-in-all, the film was able to capture the essence and charm of the video games and even add a little bit of Indiana Jones flair in there for good measure. Then they took it a step farther and brought Daniel Craig as Alex West into the mix to punch things up even more. The plot was solid, the stunts were top-drawer, and the story was even an excellent dive into the past of Lara and her family history. It showed several sides of the character that we know and love and brought us a great film representation.
Good #1 – Silent Hill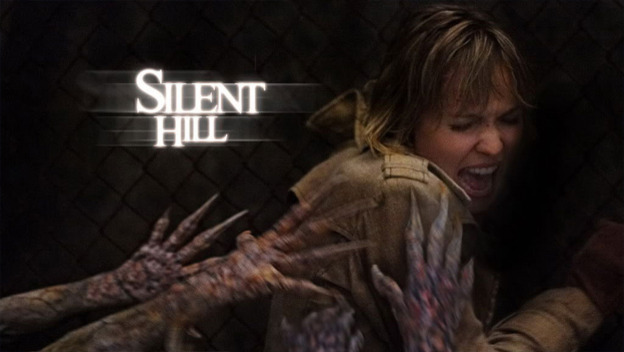 This movie was my first introduction to Laurie Holden (she played Cybil Bennett, the cop). It was also one of the first films since Star Trek First Contact that I had seen Alice Krige. Then you had Sean Bean, who can do no wrong in film apparently. But the shining star of this film was hands down Roberto Campanella. He played–you guessed it–Pyramid Head. While this film only loosely followed any of the Silent Hill canon of stories, it was definitely one of the best Silent Hill stories to date. The actors nailed their roles, the producers maintained an air of creepy and psychotic throughout the film. There was an ever-present feeling of fear in nearly every scene and shot. This film made us feel the same way that we did the first time we played the Silent Hill games, especially the second one. This film, in our opinion, is one of the best overall video-game based film ever made.