This is going to be a rough month. Octobers are always tough on gamers, what with all the games being released in anticipation of the holiday shopping season, but October 2014 is especially bad. I was skimming through and found 23 games that would be essentials for any library. At between $29.99 and $59.99 per game, that's enough to bankrupt someone.
Fortunately, I'm here to help. I've worked this out. There are a lot of October 2014 games you're going to want, but you don't have to splurge on all of them. At least, not at once. I've gone through the 23 games that would be must-own titles, and am here to break it down.
First, there are the Day One October 2014 purchases. These are the games that it's okay to grab right away. The ones that fall into this group are pretty much anything from Nintendo. The reason being that they won't go down in price. Super Smash Bros. , Fantasy Life , and Bayonetta 2 are all games you should go ahead and buy the day they release, if you want them. Especially since the online communities will be most active for the 3DS games right away, and Wii U owners can use another game.
That isn't to say they're the only October 2014 games to buy Day One. There are some others that you'll want the second they launch. Sunset Overdrive is one, and I'd say Fantasia: Music Evolved would be another. Both are highly anticipated and shouldn't disappoint. If you have PlayStation Plus, then grabbing the free version of DRIVECLUB is a must. I'd also advise grabbing physical copies of Tears to Tiara II and Senran Kagura: Shinovi Versus , for collecting purposes, since I doubt they'll have a large print run and that limited version of the latter will go fast.
Now that we've gotten the Day Ones out of the way, it's time to go into the next batch. These are the games you'll want to get soon, but don't have to buy the day they launch. Feel free to grab Sid Meier's Civilization: Beyond Earth . It'll probably be a while before a major price drop, should prove solid at launch, and will be a good gaming investment. I'd also go ahead and encourage The Evil Within , because that would be a great game to play during the spookiest month of the year. The same goes for Costume Quest 2 . It'll inevitably be part of an indie bundle, but there's something to be said for enjoying something so festive on Halloween.
There's one title that leaves me torn when it comes to recommendations though, and that's Borderlands: The Pre-Sequel . I'm tempted to say people should go ahead and grab it at launch or sometime shortly after, but my gut tells me it may be smarter for people to wait until November. I can't help but feel this will be a game that goes on sale for Black Friday.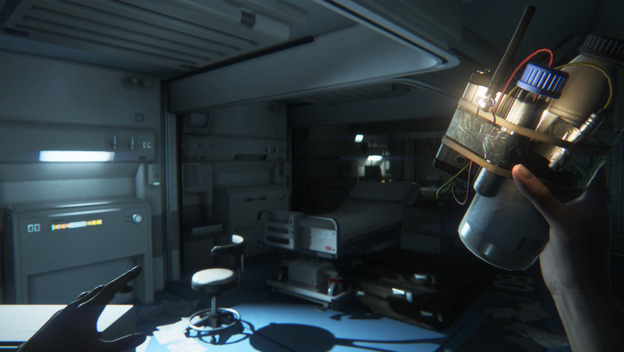 Which brings us to the Black Friday games. These are the October 2014 releases you should definitely wait on, because either you'll see them for less in November and buy them for yourself, or someone you love will get it for you for the holidays. Skylanders Trap Team , Alien Isolation , NBA 2K15 , WWE 2K15 , and Pac-Man and the Ghostly Adventure 2 are all price drop candidates. In fact, you may even want to wait on Fantasia: Music Evolved , because that has a good chance of going on sale too.
This brings us to the last few October 2014 releases. These are the games you can wait on. I'd suggest slapping a digital post-it note on your desktop, reminding these games exist, then grabbing and enjoying them during the upcoming winter dry spell. Lords of the Fallen , Samurai Warriors 4 , The Legend of Korra , Freedom Wars , and Pokemon Art Academy can wait. Let them be there for you in the lean times. In fact, go ahead and wait on Project Spark too–let other people build up a good community of games before you go and jump into it.
If you look at it this way, you can substantially cut down on the number of games you might be buying this month. It can go from double to single digits. Plus, that way you'll have money set aside for all of those Day One purchases you'll be making in November.