Beauty has been known to drive some women mad. Some of them, it only effects on a superficial level, but others go for the full monty of craziness. So to round out our week, we decided to grab a handful of psycho hotties from some of our favorite games and pump them into a list that showcases their ample assets. So sit back, relax and enjoy our peep show of psychosexy video game hotness.
Trish (Devil May Cry)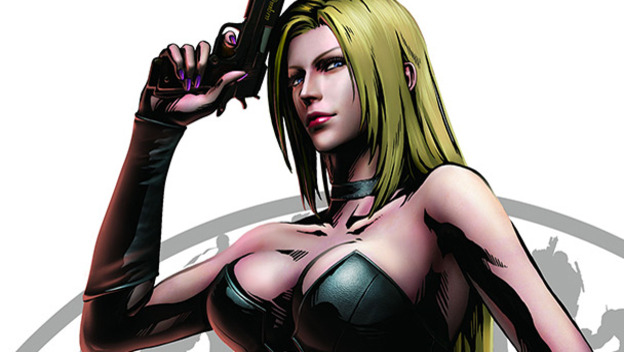 So she shows up, tried to kill you, then electrocutes you, and then eventually dies for you. So what's a guy to do for a woman like Trish? Easy. Bring her back so she can mess with you some more. Sadly, in this situation, it's hard to tell which character is more of a psycho. Is it Trish for being all wishy-washy about whether or not she wants to kiss Dante or kill him? Or is it Dante more nuts for keeping her around?
Rachel (Ninja Gaiden)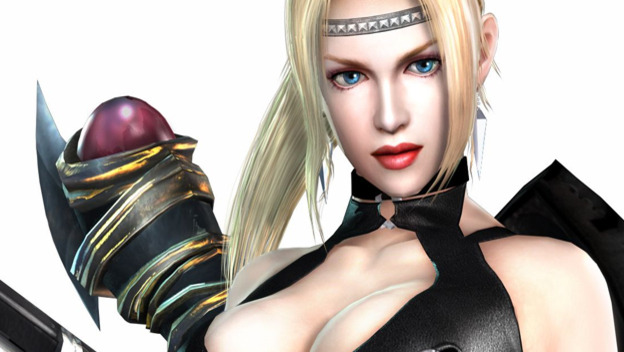 This woman was pretty much laughable as an ally in the Ninja Gaiden series. First off, she is a fiend hunter who is out to find her sister who had become some sort of ultimate super fiend. She is pretty much useless except to stare at her jiggly goodness. But the fact that she is rushing to find her sister, knowing full well she may have to kill her says to us that there is some serious baggage being toted around by this one.
Ultimecia (FFVIII)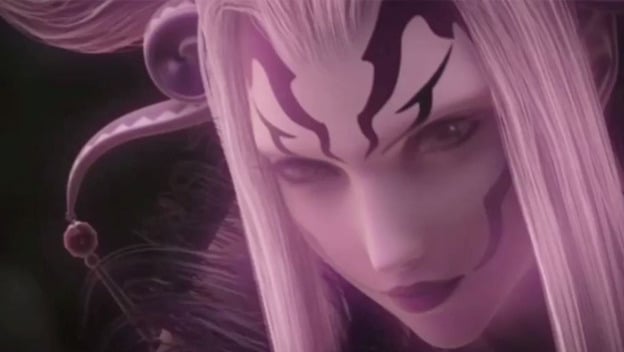 The reason we call this hottie a total psycho is the very simple fact that she has not only seen the place and time that she is going to die, but she has also seen who is going to off her. That has to weigh heavily on one's mental status. Maybe that's why she fights so freakin' hard. She's trying to go out in a blaze of skin-tight, bright red, sexy glory instead of getting curb stomped by the Legendary SeeD.
Sarah Kerrigan (Starcraft)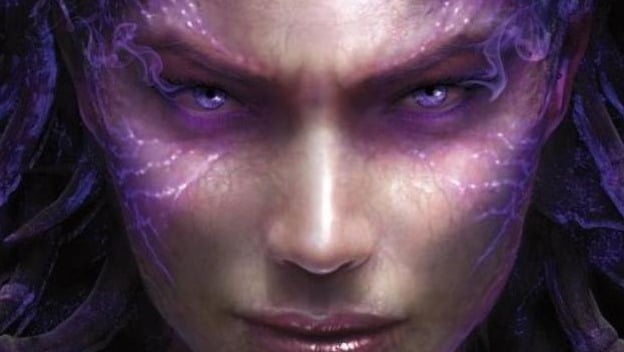 Not only was she forced into military service as a ghost for her psychic abilities, she also killed her own mother and nearly killed her father–leaving him permanently incapacitated. Then her lover was murdered and a whole bunch of other really ill stuff happened to her before she became a ghost. All of those things lead up to one sinister, psychopathic, psychic warrior.
Fortune (MGS2)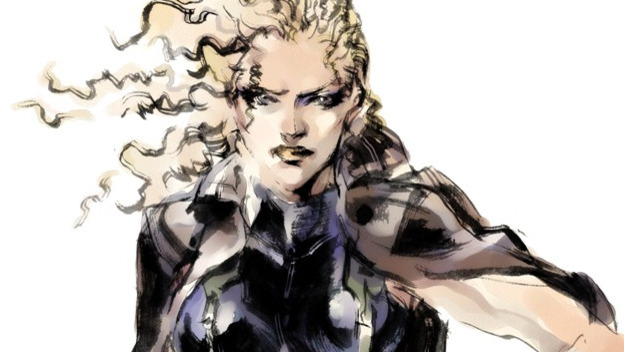 Oh this poor train wreck of a wench is so lost inside her own mind and self loathing that she was too blind to see when someone slapped a field generator on her so bullets wouldn't be able to hit her. She truly believed that her luck was so bad that even death had turned its back on her. Talk about a total whack job. I honestly felt a little better about myself for putting her down in the game. So sad…she was such a pretty thing.
Ada Wong (Resident Evil series)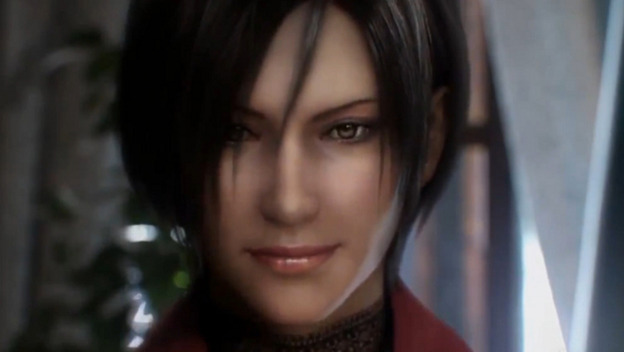 This chick is always working the angles. It doesn't matter where she finds herself or what situation she's in, she always seems to be working for someone other than the team you…er…Leon is on. She bounces in, does a bunch of crazy stuff, confuses the plot further, then almost dies or gets captured saving Leon…again. Obviously she has issues. First off, no one would try and save Leon's ass that many times and secondly, why does she keep coming back just to get captured or nearly killed?
Rayne (Bloodrayne)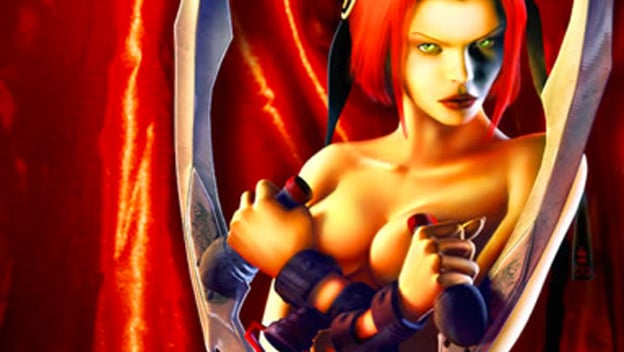 Being the abhorrent child of a damned race of beings can't be easy, but being one who is half-bred with a human has to be just a little more mind-shattering. Such is the case with Rayne. She is always trying to route out nests of vamps wherever she can but always ends up succumbing to her own thirst at some point and becomes no better than the creatures she hunts. Except she is able to self-rationalize the fact that she is a monster herself and actually believes it. Yep…totally sane.
Jack (Mass Effect series)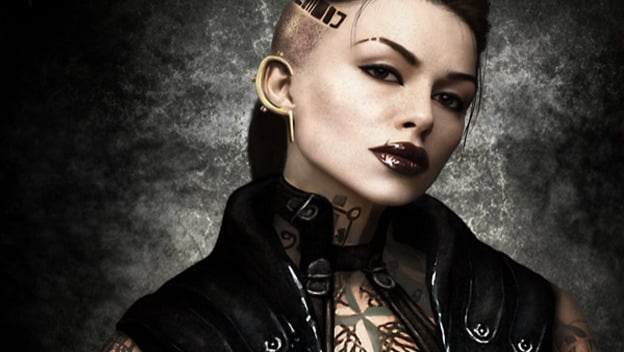 Fractured reality is what exists inside this hottie's head. She has no more an actual recollection of what really happened to her messed up childhood than anyone who follows her down to that doomed research facility. She is always blaming someone else for her horrible behavior and need for self-destruction. But then she gets all chummy. That's is until something goes bonkers and then she's right back to psycho killer again. It's one thing to be indecisive. It's another thing altogether to be completely freakin' bipolar.
Harley Quinn
I have often wondered how it is that a doctor of psychology could be not only duped into a life of crime, but actually fall in love with and totally believe and trust in an absolute madman. Dr. Harleen Quinzel's skills were put to the test when she met the Joker in Arkham Asylum . But for all her studies and triumphs as a doctor of psychology, there was something about her encounters with the Joker that made her split from reality and take on the roles of lover, friend, companion and protector of the Joker. And we all know how that turned out.
Dark Queen (Battletoads)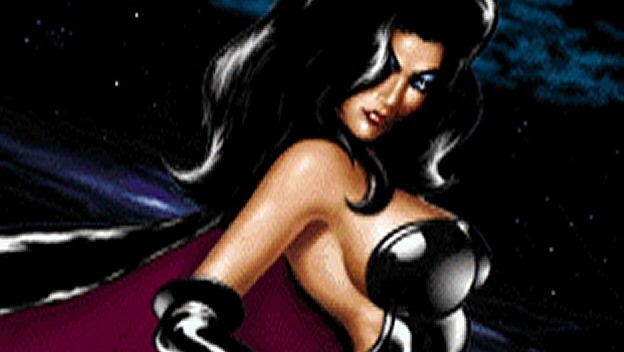 This raging looney never really gets much credit, but look into her backstory a little further and you'll find that she got clobbered by Galactic Corporation forces at the Battle of Canis Major and then decided to take a hike into the dark reaches of space to regroup and re-fit to attack again. Beyond all that, she is a tall and buxom beauty who has an obvious affinity for wearing skin-tight black leather on a regular basis. So you would expect her to be a seductive and sullen speaker, but she sounds like a surfer chick from SoCal. So you tell me what's anywhere near sane about this one. But for a NES villainess, she was definitely a hottie.