Well readers, it's officially here. That haunted night of fright that turns adults into big kids (and little kids into crying therapy patients). While scary movies tend to get the lion's share of attention during seasons like this, gamers can attest that we've had just as many freaky experiences in digital form over the years. In honor of this, I'm counting down ten of my favorite games that have scared the living S#&T outta' me at some point or another! So turn down the lights, grab your blanket and let's delve in shall we!
F.E.A.R.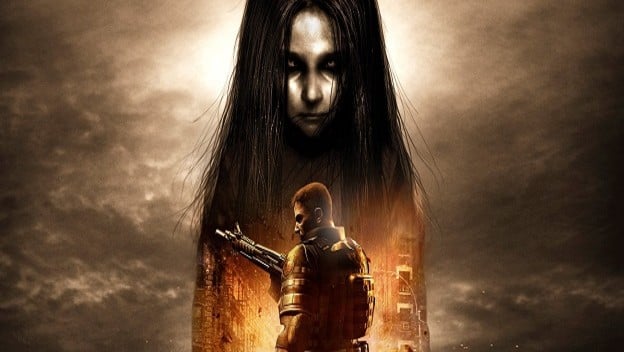 Combining the fast-paced run 'n gun action of an FPS with the classic mechanics of survival horror made for a winning combination in this great title. Also, having a weapon at the ready almost gives you a false sense of security, as the ghostly scares that lurk in the shadows completely unhinge our protagonist. As his breathing sharpens and hands begin to shake, you'll eventually find yourself mirroring this same panic from the comfort of your living room.
Slender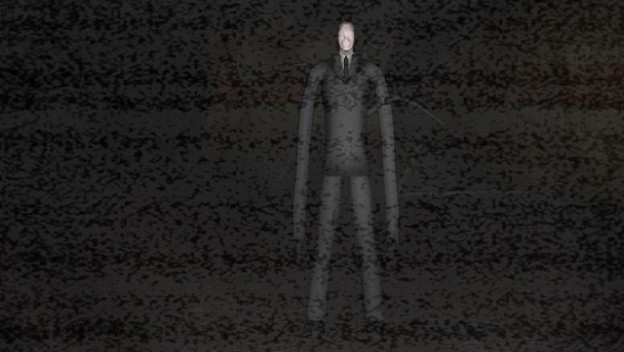 Slender man is so freakin' disturbing, I'd put him right up there with the little girl form The Ring or Preacher Kane from Poltergeist . While not exactly what I'd consider a survival horror game by any stretch, the creep-factor and atmosphere it possesses more than makes for a memorable experience. And by memorable, I mean nightmare-inducing. If jump scares bother you… then avoid at ALL costs.
Silent Hill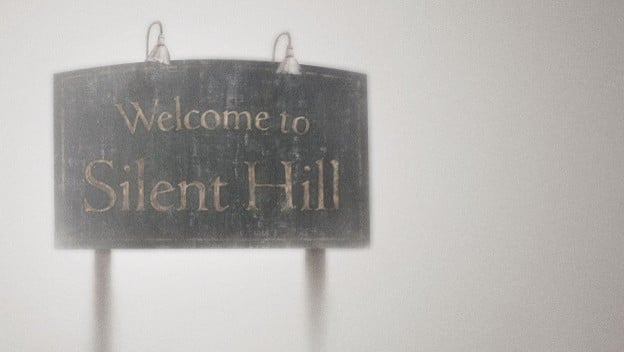 I'm not going to specify a certain Silent Hill entry here, as you can take your pick from a long list of fog-laden titles in the franchise. While the original will always hold a special place in most people's hearts for being strangely unsettling, the latest iteration by Hideo Kojima (who had help from director Guillermo del Toro) looks as if it's on point to earn a place right up there with the originals.
Doom 3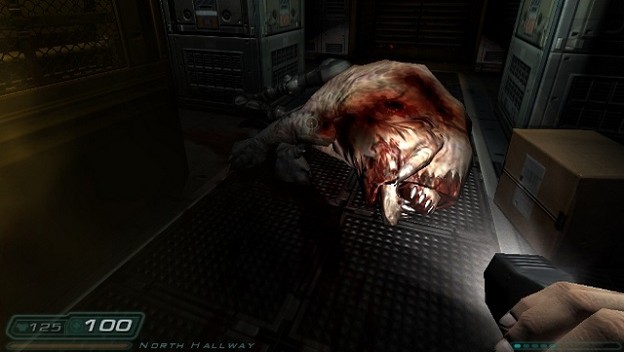 Some of you older PC gamers out there might remember your earliest days with Doom and can speak to the scare factor it provided. Not always knowing what was around the next corner (and then getting bum-rushed by a pixelated demon) was enough to make you crap your pants. I give Doom 3 the nod here because it updated the formula for a new generation by essentially turning the lights out on everyone. Simple but effective.
Blair Witch Project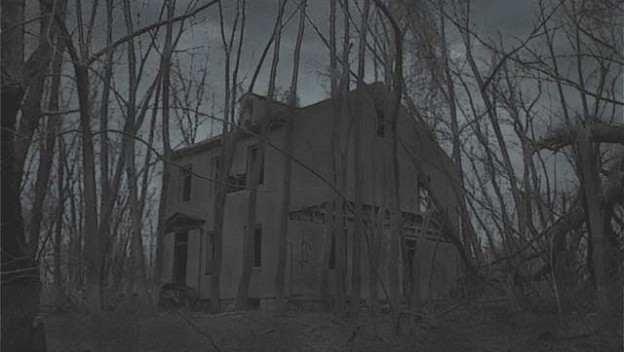 This obscure effort may have gone unnoticed to the mainstream crowd, but for me, it was one of the most memorable scare-fest I've ever had. Based on the movie from the late '90s, the game sees a government agent visit a Depression-Era version of Blair in all its murky weirdness. One level has you venturing out into the woods at night during a thunderstorm, in search of the dilapidated home of child murderer Rustin Parr. Needless to say, I doubt the chill I felt that evening will ever leave me. Not to mention this was a trilogy!
Dead Space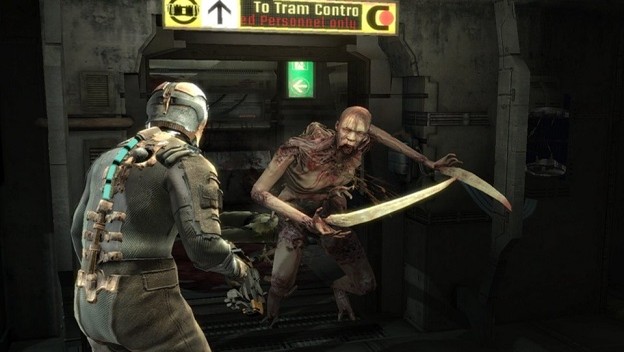 One of the things I loved about Dead Space was its claustrophobic feel wrapped in a sci-fi flare. Of course you can easily make comparisons to Ridley Scott's Alien films, but that's just fine in my book. Players are trapped within the closed-off layout of a ship in total disrepair, floating in space with nowhere and forced to face the monsters in their path. Definitely an uneasy balance of fun + fright.
Alien vs. Predator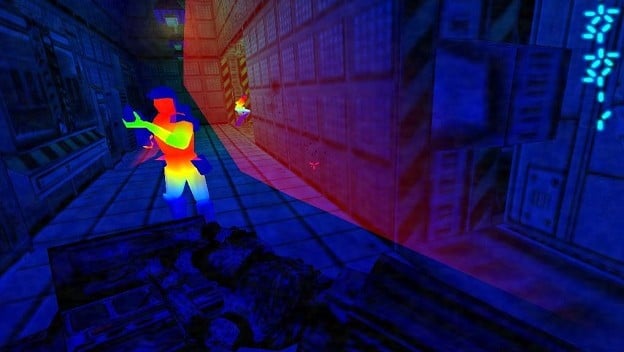 I know this one is a little outside the box… but hear me out. If you ever tried the original version from 1999, you'll recall playing as either the Alien or Predator was all kinds of fun! However, playing as the Marine was absolutely terrifying. Why? Because of that damn proximity sensor. Those beeps soon became the song of your death, signifying the end was near (providing you weren't low on mini-gun ammo). If you prefer a more contemporary iteration, you can check out Alien: Isolation for the Xbox, PlayStation and PC. It captures that same sense of dread quite well.
Resident Evil 2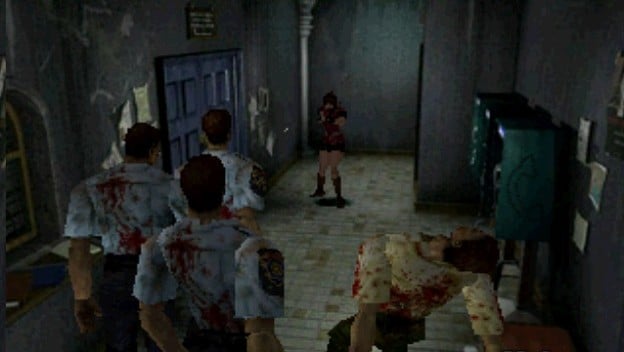 I'm pretty sure no matter what "best of" horror games list you read online, a Resident Evil release will likely occupy at least one spot along the way. For me, Resident Evil 2: Director's Cut has always been the creepiest. Maybe it's because it was the first RE game I ever played, or perhaps I was a bit jaded in later years by the time the sequels came along. At any rate, Raccoon City will always be a place I fondly remember (or rather…I'm haunted by).
Friday the 13th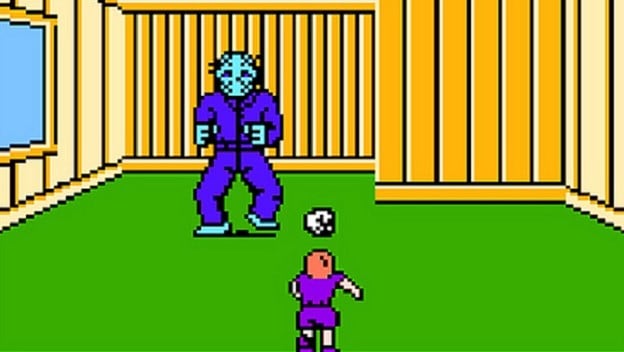 If you're a veteran of the NES era, then this final choice needs NO explanation! You already know what I'm going to say don't you? You're cruising around Crystal Lake, throwing rocks at zombies and werewolves (a typical day in the life of a counselor) when that stupid siren noise goes off. You reluctantly check your map to see which cabin Jason is in, make your way to the door and venture inside. As you cautiously search each room you find…nothing. You begin to relax, thinking you've missed him. You're safe. And then all of a sudden…BOOM! He jumps out wearing purple sweat pants and karate chops you to death. Now if that isn't the epitome of fear, I don't know what is people!
Honorable Mention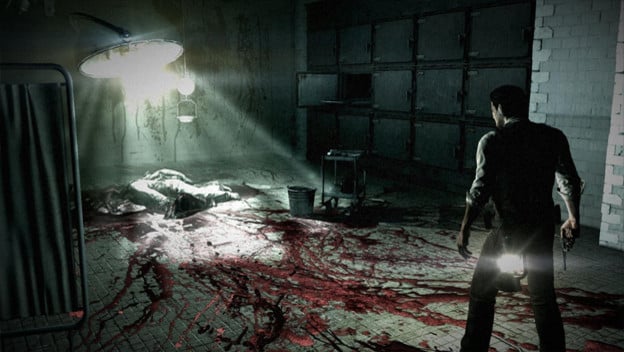 Many titles found on this list are several years (if not decades) old. So I figured I should probably throw the next-gen a bone, and highlight a game that is making a pretty big splash right now. The Evil Within is an experience that starts out part gritty crime drama/part survival horror. Then it takes a demented twist into the surreal that will have you reaching for the light switch in no time. As far as modern horror outings go, you could do a lot worse.
Halloween comes only once a year, so I say enjoy it! Pass out candy, dress up and scare the kiddies or attend a costume party. Hell, even if none of this is really your bag, the least you can do is throw on a scary flick or pop in that spooky game you've been avoiding! Remember everyone: the only other time creepiness such as this hangs in the air is when Miley Cyrus preforms at the VMAs. Shiver .
HAPPY HALLOWEEN!