Uggggh, another year, another "official gaming awards." Now that Spike's VGA debacle is finally dead and in the ground, Geoff Keighley has stepped up to try and reform the awards show formula. We were all very excited to hear the nominations. How would this be different? How would these awards be something more than just advertising for Mountain Dew and Doritos? How would this revolutionize video game awards as we know it?
… apparently not all that well.
The Game Awards 2014 is another award show vaguely choosing it's nominees from a combination of fan choice and committee. It's obvious that these awards have tried to be better than the previous VGAs but I still have some serious problems with the way they set up their awards.
Let's start with their Game of the Year nominees: Bayonetta 2, Dark Souls II, Dragon Age Inquisition, Hearthstone: Heroes of Warcraft, and Shadow of Mordor . All good games but… games of the year? First of all Dragon Age Inquisition has only been out for about a week so I don't know how anyone has spent enough time with it to call it Game of the Year material. Bayonetta 2 was fun but of all the Wii U games like Mario Kart 8 and Super Smash Bros. , why choose one that one? Hearthstone is a fun game but a collectible trading card game being video game of the year? Really? There's not one representative from the AAA blockbusters, which might feel refreshing but also feels totally inaccurate. I mean where is Destiny !? Where is The Walking Dead Season Two or The Wolf Among Us ? Also, there are no representatives from the indie-sphere either! Where is Shovel Knight ? Where is Transistor ?
Oh, wait, I see. Shovel Knight and Transistor are both nominees in the Best Independent Game category, along with other greats like Broken Age . That's nice and all that, but why does that preclude them from being nominated anywhere else. Shovel Knight doesn't get to be in the action category either, and Transistor doesn't get to be in the RPG category. Apparently Shovel Knight was worse than the buggy mess that was Assassin's Creed: Unity in that department, and Transistor was worse than Divinity: Original Sin . Right… Also, The Banner Saga didn't get anywhere on this list?
I found Destiny and for that matter Titanfall too, over in the Best Shooter genre. Great but… you do realize that Titanfall ushered in a new way of thinking about shooters, right? That doesn't earn it a Game of the Year nomination? OK let's give you the benefit of the doubt and say it doesn't. Why in the ever loving heck is it in the same category as Wolfenstein: The New Order !? Where the heck is Borderlands: The Pre-Sequel !
Oh hey look, I found Smash too. It's down in the Best Fighting Game category, a category with only 4 nominees, two of which are Smash for the 3DS and Smash for the Wii U. That's… really creative guys. Oh and the other two are expansion packs, Ultra Street Fighter IV and Killer Instinct: Season Two . No Jojo's Bizarre Adventure All-Star Battle . No Under-Night In-Birth . No Guilty Gear Xrd –SIGN- . No Persona 4 Arena Ultimax . No Dengeki Bunko Fighting Climax . No Skullgirls: Encore . Nope… just Smash, Smash, Street Fighter, and Killer Instinct . I'm sorry, personal taste aside, why is Smash going up AGAINST ITSELF?!
Best mobile game puts Threes! In the same category as Bravely Default… NO! Where are games like the awesome Professor Layton and Phoenix Wright games that came out last year? Where is Danganronpa? Is Danganronpa really better than Threes! Also why are mobile games and handheld game even in the same category! They are two very different things!
Best Remaster has a whole bunch of reskins and retextures like GTAV, The Last of Us Remastered, and Tomb Raider: Definitive Edition, but didn't include the awesomeness that was Metro Redux, a remaster that actually added entirely new mechanics and redid all of the maps from the original game. Games for Change… I don't even know what that means and there are some good games here but… why even have this category? Does a game that makes a statement need to be separated from all our other action shoot fests? Developer of the year: Nintendo!? The same "We have the worst selling console on the market and haven't bounced back even with our biggest release yet" Nintendo? The "make the same game and package it in different ways until the end of time" Nintendo?
Am I going crazy here!?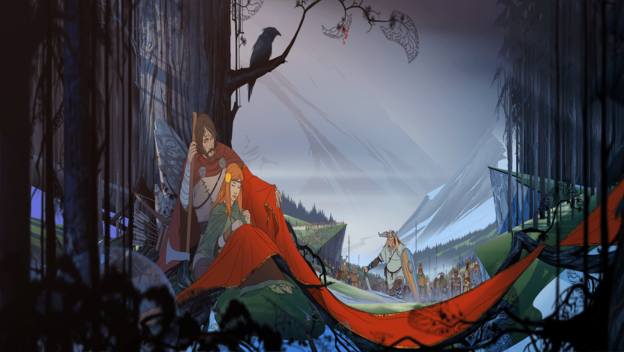 Yes, I know that these are largely a matter of opinion, but I honestly think that these awards are doing us a disservice. These awards are portraying what gamers are like to the world, and it's showing only a very small slice.
Not only that, but the advisory board is made up of game industry bigwigs including  Reggie Fils-Aime from Nintendo of America, Yves Guillemot from Ubisoft, Hideo Kojima from Konami and Kojima Productions, Shawn Layden SCEA, Peter Moore from Electronic Arts, Phil Spencer from Xbox and Microsoft, Martin Tremblay from Warner Bros. Interactive Entertainment and representatives from Rockstar and Valve. There was not one single game journalist aside from Keighley on that board, and it's our ACTUAL JOB to assess the value and importance of game releases.
I always said that I wanted Video Games to have an Academy Awards of their very own. But now that I think of it, when was the last time an indie production won best picture at the Academy Awards? Maybe what I really wanted was something better. Oh well. I recognize what this is, yet another popularity contest with more game reveals and more advertisements fueling it all. This is not a revolution in game awards, it's just another tunnel vision award show with a little less Mountain Dew and Doritos.