What is it about gaming that drives us on? Is it the fun we have when we play? Is it the interaction we have with other gamers? Is it the subtle nuances of a brilliantly constructed tale for us to enjoy? No. It's all about how much punishment we can take and still survive. At least that's how it seems anymore. With modern gaming it seems that the more insane abuse a character can take and still survive, the more we love the game. So with that in mind, we thought we would count down ten of our favorite abused souls in video game land.
Yoshi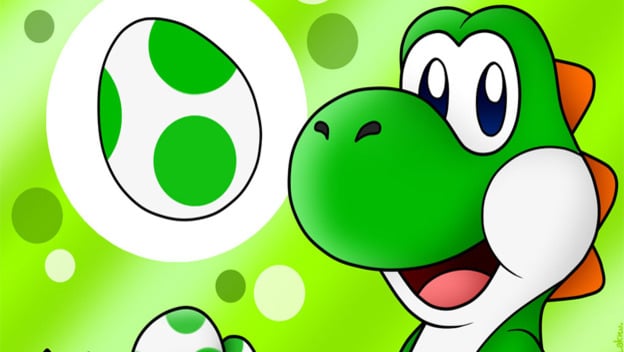 Why Yoshi, you ask? Well I'll tell you. Ever since his appearance in the Mario universe he has been nothing more than a completely expendable asset. With the only real exception being when he finally got his own game. But other than that, he has been tossed aside more times by more players than many of the characters on this list. The only reason he hasn't gotten a higher position on this list is because he continues to be the happy little dino we all know and love. Even though he's been sacrificed more times than a minor league baseball player, he keeps on keeping on…and smiling about it.
James Sunderland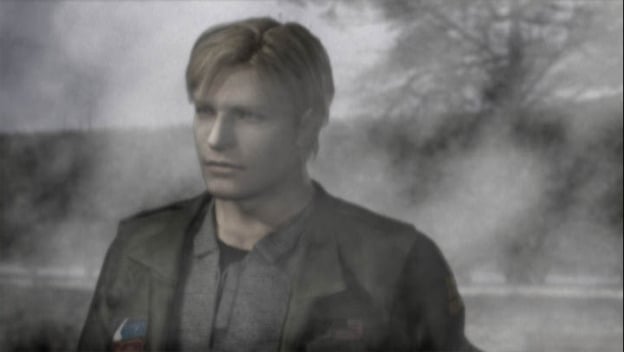 Now I could have just as easily made this entry the player of this game rather than James, because this game is hands down one of the craziest, mind-melting terror-fests that I have ever played. But the real truth is that whoever wrote James' story was a truly messed up individual. The dude's wife has been dead for three years and then suddenly he gets a letter from her. So he decides to follow the return address and ends up in a nightmare town that is full of some truly scary sh** that makes him question everything he ever thought was true. Including the fact that–spoiler alert–he killed his wife. So he kills himself.
You, In Dark/Demon Souls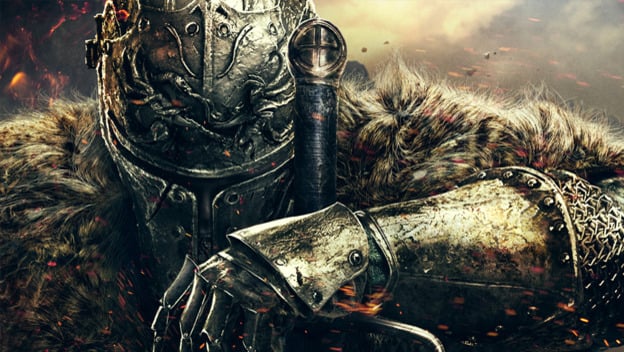 If you have never played one of these games…don't. Unless you like being completely and utterly destroyed in every possible way imaginable in a video game. Honestly, I truly believe that when the development team met in their board room to talk this one through, they just gave everyone a big legal pad and a box of pens and told the team to write down every horrible, awful way to screw with gamers. Then against all belief, they put every single one of them in a series of games. What's even more insane is that people not only love this, but they have bought a crap-ton of these games.
Joel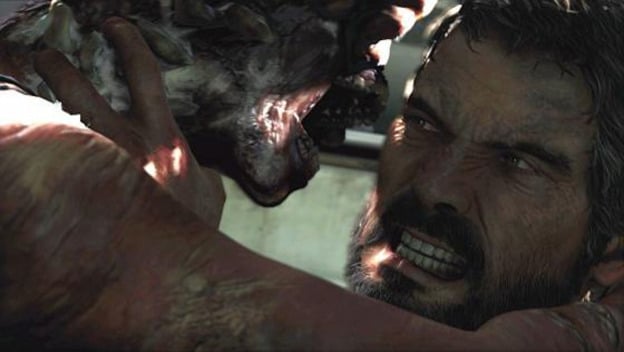 If you still haven't played this game and you are a fan of survival horror titles, you are wrong. All kinds of wrong. This is quite possibly one of the best survival horror titles that has ever existed. Just play through the full intro scene and you will get a feel for how the rest of the game is going to go…but you'd be wrong. It gets worse. Way worse. Not only is Joel living with the memories of his past pain and loss, he's living in a world taken over by a bacteria that turned most of humanity into insane, violent beings with only the need to kill and feed. Then a whole bunch of other horrible sh** happens to him. But we're not going to tell you about it on the off chance you still haven't played it.
Max Payne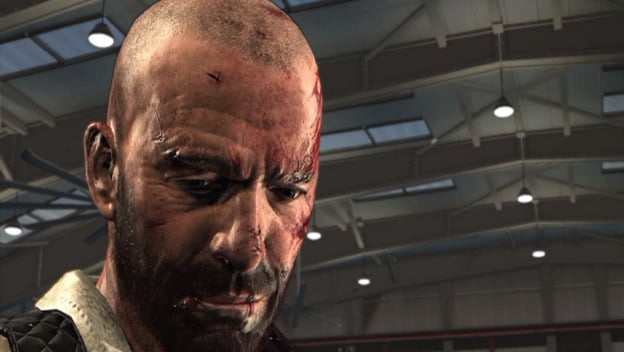 Take every awful and horrific scene from every cop movie, mob, movie, cartel movie and revenge movie. Every one of those things has most likely happened to Max Payne. His family gets murdered. He gets fired and then hunted. He almost dies about a million times in a myriad of nasty ways. He falls for an assassin. Nearly dies again, and then ends up in South America chasing pain pills with whiskey and beer. Then he goes and gets all Denzel Washington and goes after a girl he was supposed to be protecting and a ton more crazy stuff happens to him and he almost dies a few more times. Seriously, it isn't any wonder this dude has to medicate on a minute-by-minute basis just to get by…his life sucks. If it wasn't for the cool bullet-time thing he does, he really wouldn't have anything to live for at all.
Kratos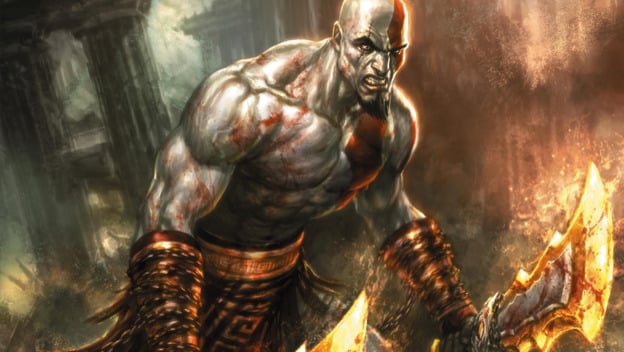 I remember some awful movie about a kid in a bubble where an Indian guy asked if the kid had ever been karmically bitch-slapped by a six-armed goddess. Well, add a few more gods and goddesses in there and you've pretty much got Kratos. I mean sure he's a badass Spartan warrior with complete deicide on his mind, but deep down he's just a man who's lost everything who is crying out for love and acceptance. Nah, just kidding. He's an a**hole with all kinds of weapons and insane climbing skills that is out to murder each and every god from Olympus that ever even looked at him funny. I mean, this cat has got some serious anger management issues.
Nathan Drake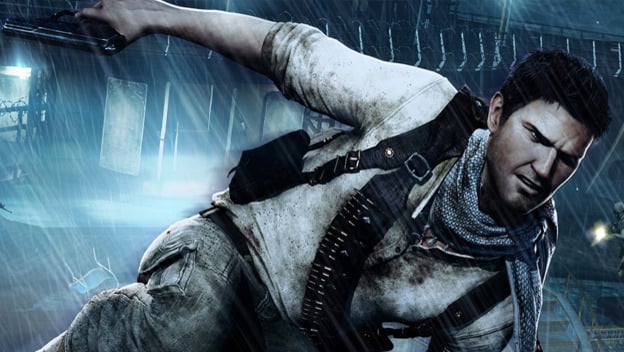 Before I even get into Nate Drake, keep in mind that nearly everything that happens to him is completely his own fault and could have been avoided had he made better choices; better choices in profession, better choices in friends and most definitely better choices in women. All of these things keep getting him nearly killed all over the world. And oddly, it's because his decisions almost always are just a little shady and always pissed someone off who then decides that Drake has to die. There's an old song that says that some guys have all the luck. Well Nathan Drake has certainly never been in any danger of being that guy.
Isaac Clarke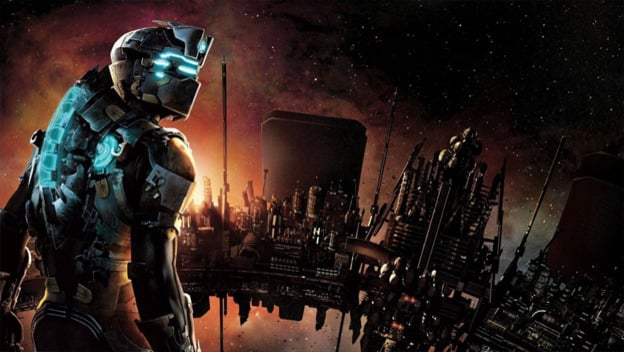 This guy started out his career as a common workingman. He was a technician hired to go with a team to a derelict ship and get it back online to bring it back to its point of origin. But then something happened. Oh what was it….um…oh yeah, I remember. Freakin' Necromorphs showed up and started killing everyone on his team. The worst part wasn't even that. The worst part was that all he had was his trusty cutting torch…er, well his cutting blaster thingy. I guess torches were a little outdated by the time this whole thing took place. But then it got even worse for him. The damned things just kept showing up wherever he was. No rest for the weary, Isaac. Just keep shooting limbs off and you'll be just fine.
Lara Croft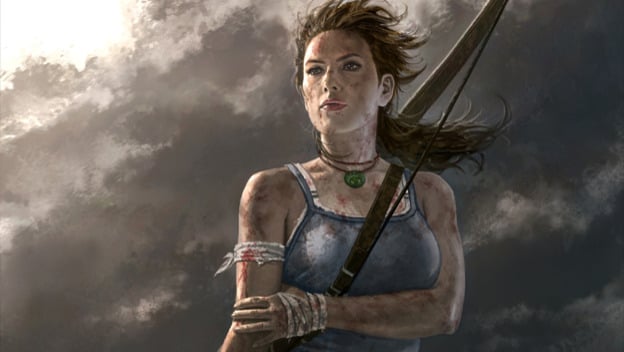 Anyone who's played the newest iteration of Tomb Raider knows just how abused Lara gets in that game. Hung by her feet, shot at, all her friends get killed, and ancient goddess is pissed at her, and there are a bunch of crazies running around the island trying to sacrifice someone so they can leave. It's really just an insane game. I mean, she almost gets raped in it. And yes, you get uncomfortably close to seeing it happen. But long before all the intensely visceral insanity of the new game happens, Lara has been a glutton for punishment. She has been through it all and has nearly died more times than just about everyone on this list, except for players of Dark Souls and Demon Souls . No one could ever possibly die more than in those games.
Dominic Santiago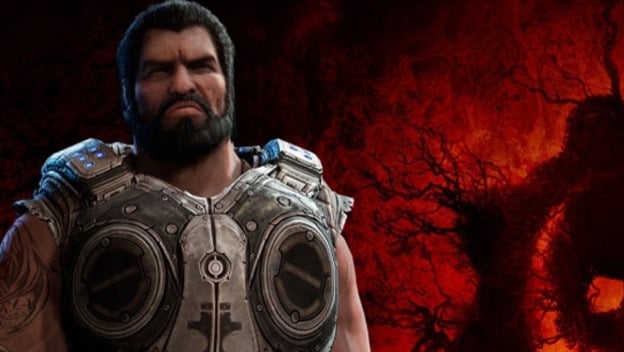 Number one on this list is Dominic Santiago from the Gears of War series. This poor bastard has been looking for his wife since E-day it seems, and always gets a little closer to finding absolutely nothing. But then on a mission with Marcus and the rest of Delta Squad, he finds her. But she is nearly dead and infected and will soon become a far more disgusting and deadly version of her former self. So what does Dom do? What any loving husband who's been searching for his mate forever would do. He puts a bullet in her brain-pan. At that point, he switches off. He no longer cares if he lives or dies, but Marcus keeps being the hero and saving him and keeping him alive. Well, until the end anyway.