A new year wrought with the same old problems!
First and foremost: HAPPY 2014 CheatCC readers! I feel fortunate to start off a brand new year with all of you, a year that promises to be filled with lots of gaming excitement. We already have the launch of two brand new next-gen consoles under our belt and rolling along nicely, not to mention several huge titles on the horizon to look forward to in the coming months. However, as most of us are already on pace to completely break our New Year's resolutions, I thought I'd take a look back at the Top Ten bad habits that I truly hope those in the gaming industry (as well as my gaming brothers and sisters) leave behind them in 2013. Let's take a look.
Stop Twisting Sales Data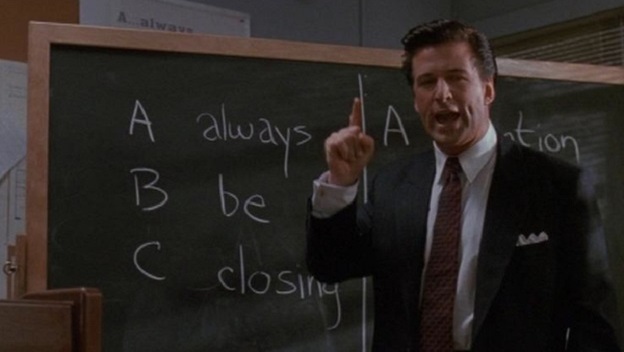 If we learned anything from the launches of both the PS4 and Xbox One in November, it's that both companies want to be number one. They don't' really care if they actually are, they just want you to believe it. Of course, with perception being reality, both Microsoft and Sony touted different sales figures from the same report in order to plant their consoles flag at the top of the heap. I guess it all depends on who you ask as to which actually won the opening round, but I truly hope companies like these understand that with today's limitless pool of online resources, gamers aren't' as likely to fall for the spinning of sales figures anymore. We're a little smarter than that these days.
Keep Your Eyes On Your Own Papers Microsoft and Sony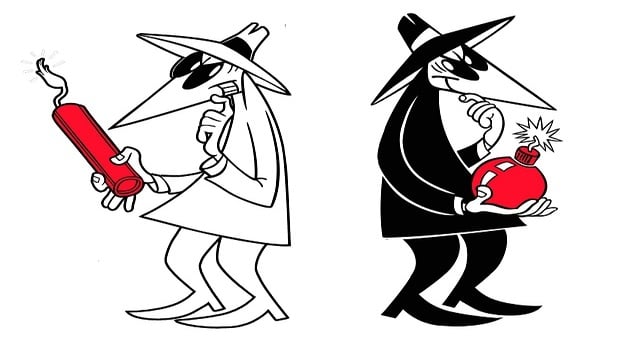 Clearly, if you're going to be competitive in a market where everyone is competing for the same gaming dollars, you have to keep a good beat on exactly what your competition is doing. However, that doesn't mean stalking their every move. One of the things that really annoys me is companies throwing around free stuff while pretending their doing it as a thank you. Granted, free is free, but let's face it: I KNOW you're doing this as a reaction to your competitors offer (see the PS Plus Free Games vs. Games with Gold program).
Admit Your Mistakes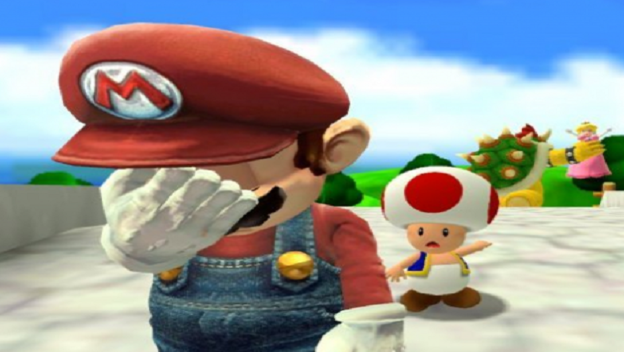 Listen, whether you make games or the console that plays them, we understand that these are machines. You should give us a little more credit for knowing that you are not. We know you're human and you're going to make mistakes. Granted there is an undesirable element in the gaming community just waiting to rip people to shreds for every little thing, but most of us are calm and level headed. We'll cut you some slack if you just lay your cards on the table and don't keep back-pedaling all the damn time. Take a page from Rockstar, as their support for the biggest game of the year GTA V (even with its glitches) was exceptional.
A Revamp Does Not Mean I Repay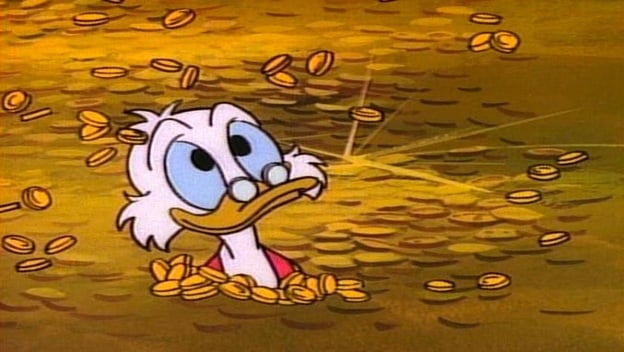 One trend I'm noticing more and more from studios these days is the repacking of mainstream titles to garner multiple releases. I get that the industry is based around the almighty dollar, and if there are sheep out there willing to rebuy the same game over and over again, more power to you I guess. Personally, if your game has already been in the market for months and you've enjoyed a nice honeymoon period (along with a decent run on the shelf), perhaps you shouldn't try and charge another $59.99 for the same game with a few extra frills. Oh, and by the way, re-releasing the same game on multiple consoles with a different name does not make it new (I'm looking at you Nintendo).
Piracy Does Not Equal Lost Revenue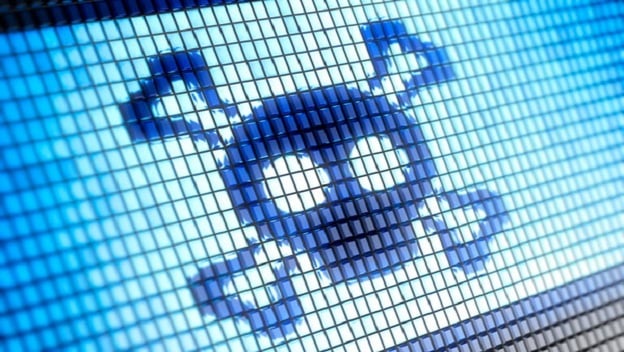 If it's been said once, it's been said a 100 times. However, since the game industry as a whole does not seem to pick up on this little piece of wisdom, allow me to officially make it 101. Are you listening game industry? OK, here we go: if a person pirates your game, it does not equal a loss on your sales chart. HE WAS NEVER GOING TO BUY IT IN THE FIRST PLACE! How many more years are gamers going to have to suffer through stupid anti-piracy problems that interfere with how they play their games (they games they DID pay good money for by the way) until the industry finally wises up. The creators of Just Cause already know you're hurting your loyal fan base, so when will the rest of you smarten up?
Stop Jumping To Conclusions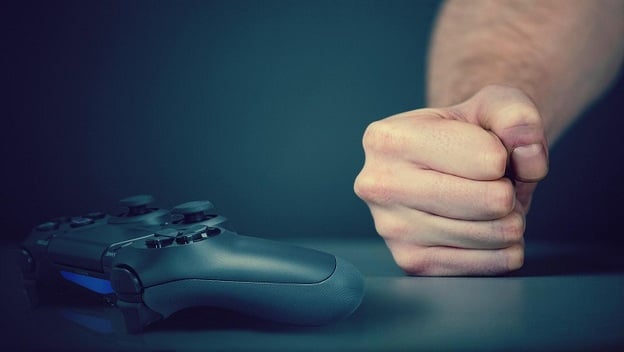 Alright my gaming brethren, I've hit those in the game industry with some truth, now it's your turn. First of all, I'd LOVE to see gamers in 2014 just simply CALM THE F*CK down. I mean, I don't know if there is a more reactionary group of people in any industry. Much of the misinformation that came out of the console launch this past November perfectly highlights this point. If you were to come down from another planet and base your opinions of the consoles solely on speculation you read in hatful threads posted on various gaming sites, you'd think Microsoft and Sony were a Communist tool, hell-bent on infiltrating your home with spy cameras and voice recorders. Damn it people! Be calm, be cool, be collected.
Think Outside The Box Just Once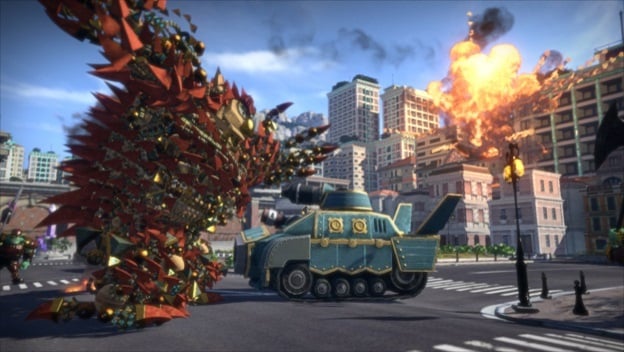 I love ya' gamers, but let's face it: some of us have a one track mind. If it doesn't' involve a headshot or pigskin, many just don't give a shit. Take the PS4 launch title Knack for example. This was a game that was widely panned by many gamers and reviewers alike. Why? All because it didn't have the "big fight" feel that many would expect from a PlayStation game at launch. However, had those people approached it from the proper mind-set (or perhaps a more open minded one), they would have found a fun and unique title that perfectly highlights an out of the box experience that doesn't pigeon-hole us into the same games we constantly see.
Let The YOLO Troll Die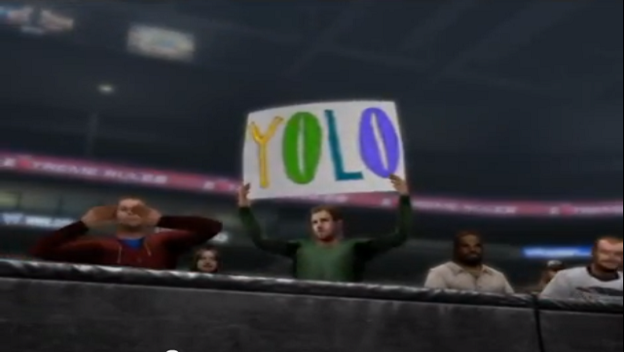 The "You Only Live Once" mantra has literally become the battle cry of the internet troll in 2013. Let us all join hands together in singing its swan song. I say this due to the frustrating trend of trolling as a pastime now seemingly becoming so popular. I remember a time when trolls were an entity that no one wanted to be associated with. People would actually make fake IDs and use made up email addresses just to log on to forums anonymously so people wouldn't know their true identities. Now trolling has become a pastime, generating YouTube videos and is something many gamers aspire to be. Call me crazy, but when I was a kid there was a completely different word for said individual, it was called being an asshole.
Different Strokes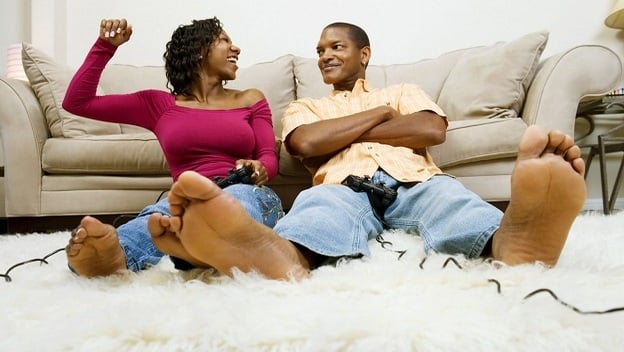 You'll find that the entry in the number two spot here directly correlates with the YOLO trend I just mentioned. Much of the flame wars and gamer on gamer violence that takes place online is due to people not being able to let YOU enjoy gaming YOUR way. PC gamers think console gamers are uniformed and mindless, while console gamers think PC gamers are elitists douche bags (and we all think Nintendo user are 9 year old boys or teenage girls). I think the important thing to remember is that gamers come in all flavors and from a myriad of backgrounds. What appeals to one doesn't necessarily appeal to the next. Do you see the classic rock guitar player telling the jazz guitarist what a tool he is? No, they just jam together. Can't we figure out how to do that in gaming? Meh, probably not.
Writing A Novel In The Comments Section Does Not Make You A Game Journalist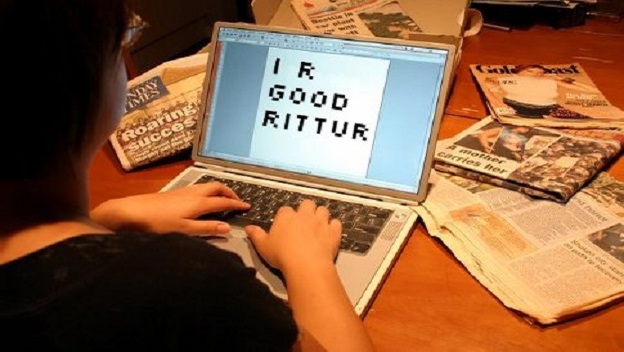 I feel fortunate that I get to write about video games for a living. I know there are a ton of people who would love to be in my position. I know this because I see it in the comments section all the time. It happens here on my articles, on various YouTube channels as well as other stories featured on gaming sites around the web. Some of the odysseys I've seen written in the comments section by people, at times, simply make my eyes gloss over. It's clear that these folks have an opinion and they want to be heard. To them, I would suggest perusing a career where your thoughts can be read in the proper venue. The comments section simply isn't the place. In fact, if you really want to get the attention of an articles author, make a clear and concise point within a few simple lines. I know I'm much more likely to respond to a short, sharp point than I am a diatribe that won't even fit in the box unless you expand the "more" button. If you can't make your point quickly, then frankly, it's probably not a valid one anyway. Consider a new hobby. My mind instantly stamps it with a tl;dr.
I do realize that this list is a bit of a pipe-dream, as it's not really possible to make a New Year's resolution for other people. I have no control over those in the game industry, or my gamer friends who may or may not take these words to heart. Know that I fully realize I'm not perfect, and I myself need to work on a few of these very issues. Let's just hope that when we look back at 2014, it's not only a year of great gaming innovations, but also a time that saw some people finally pull their heads out of their asses just a little bit. Then again, didn't the world already end in 2012? That means this is all probably just a dream anyway. It which case, screw it. YOLO!