Sometimes, video games are all about conquering an opposing force. Whether it's an enemy army, a group of colorful antagonists, or a singular arch-nemesis, games are full of memorable bad guys. Over the years, enemies have helped teach us how to play, how to improve, and how to digest more complicated stories. To that end, here are some of the most iconic, classic enemies from video game history.
Slimes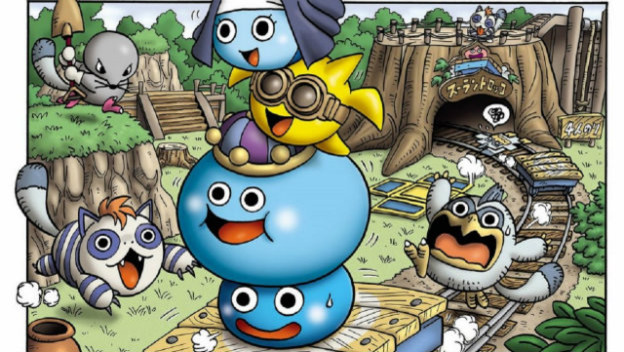 RPG dorks know all about slimes. Even if we aren't talking about Dragon Quest , so many RPGs open up with the heroes bonking little piles of sentient goop until they earn enough gold to get that first round of equipment. Tons of games start with the player grinding against those goofy faces, until they get that initial surplus that allows them to really get going.
Ghosts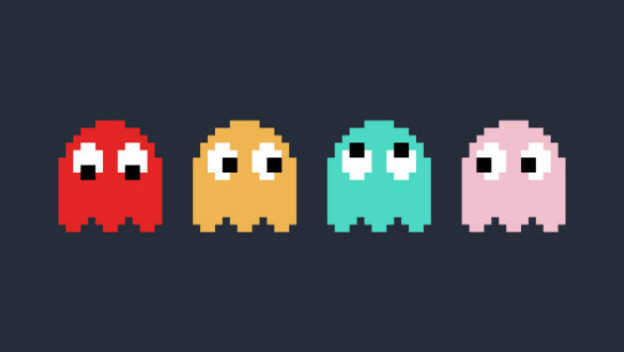 Inky, Blinky, Pinky, and Clyde are the OGs. Everyone who cares about video games knows about the ghosts in Pac-Man . Some of us are even nerdy enough to make note of characters like Sue, as we noticed the differences in games like Mrs. Pac-Man . These ghosts are known for not only being relentless, but also being the immediate source of thrill when eating a power pellet.
Goombas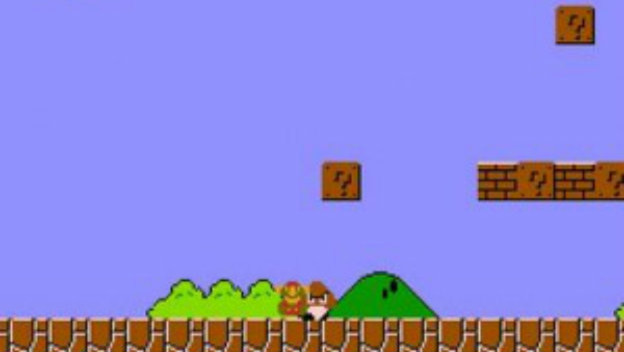 Part of video game design is teaching the player what to do through their interaction with the environment. Put any person, seasoned gamer or otherwise, in front of Super Mario Bros. , and they'll have to deal with that first Goomba. That first interaction forces the player to react, even if they don't know what the buttons do beforehand. What follows is a series of expansions from that original lesson, cementing the Goomba as one of the most important enemies in all of gaming.
Heartless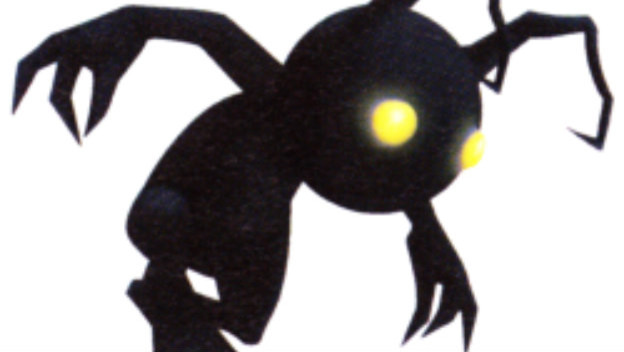 Kingdom Hearts is a series of growing complexities and nonsense cutscenes, but there's no denying how long-lasting some of the series' proprietary iconography is. This is especially true for the Heartless, the series' most basic, but also most malleable, enemies. The Heartless take several different forms across the Kingdom Hearts series, and even change based on the Disney world the player is exploring.
Nazis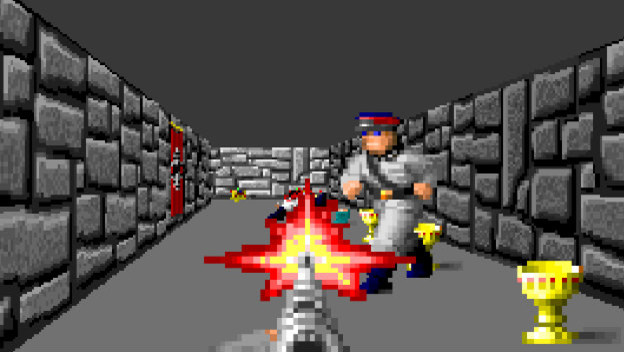 One of the most time-honored traditions in video games is shooting Nazis. This trend started with the original Wolfenstein and has continued to present day, with the newest version of Wolfenstein . Of course, several games in-between, such as Bloodrayne , kept the dream of making Nazi life miserable alive. It's just so satisfying to have such a universally-reviled enemy to gang up on.
Team Rocket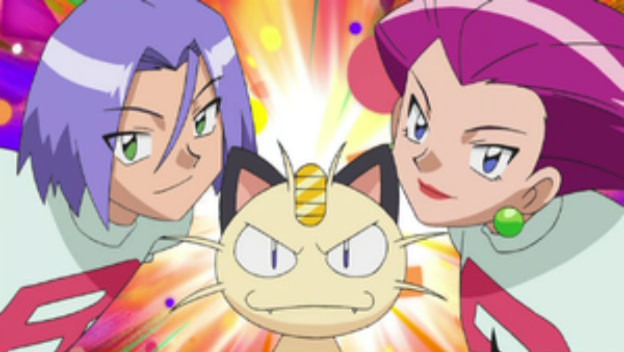 Pokemon is really important. It was a cultural phenomenon when it launched, and it has remained a constant part of childrens' lives ever since. Team Rocket is a part of that legacy, providing motivation for Pokemon masters to fight the good fight in the Pokemon world, beyond just trying to beat the Elite Four.
The Flood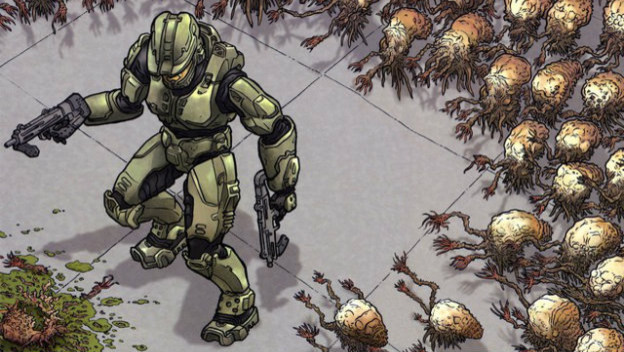 Halo brought the shooter from the PC to the console in a way that felt real; like we moved past awkward ports and into real, deliberate territory. Because of how good it felt to play Halo , its sci-fi story trappings were that much more digestible. To that end, The Flood, a blatant homage to Alien , really took off as an effective, scary, antagonistic force.
T-Virus Zombies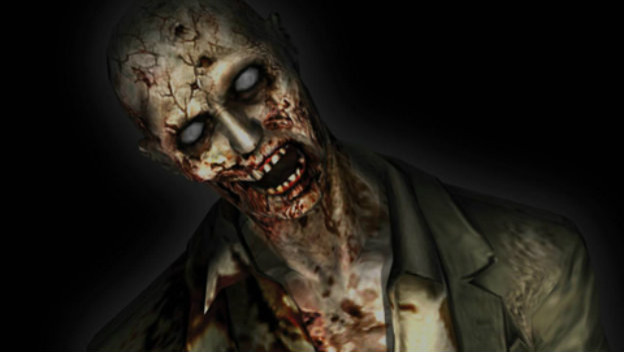 Zombies are a dime a dozen in video games, albeit also a presence that will never go away. However, the zombies fueled by the T-Virus in the Resident Evil series almost have a life and identity of their own. This is fueled by the endearing human characters of the series, along with the more elaborate monsters such as the Hunters, Nemesis, and the Tyrant.
Reapers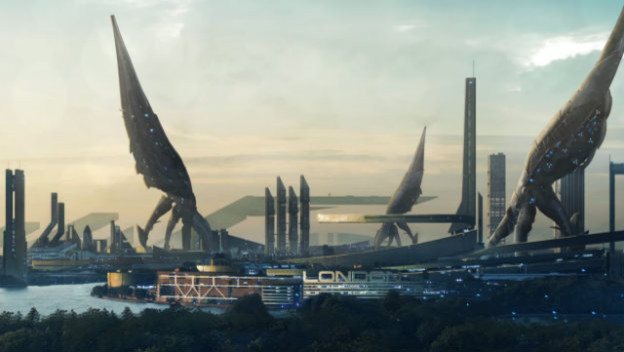 Mass Effect was a surprise hit that fused elements of RPGs, shooters, and dark, hard sci-fi that hadn't really shown itself in mainstream, console video games before. Mass Effect then evolved into one of the biggest trilogies in games, and the Reapers helped make the journey feel essential. From the mysterious, deep-space and almost Lovecraftian introduction in the first game to the universe-level stakes of the third, the Reapers are going down as one of the most driving antagonistic forces in modern games.
Robot Masters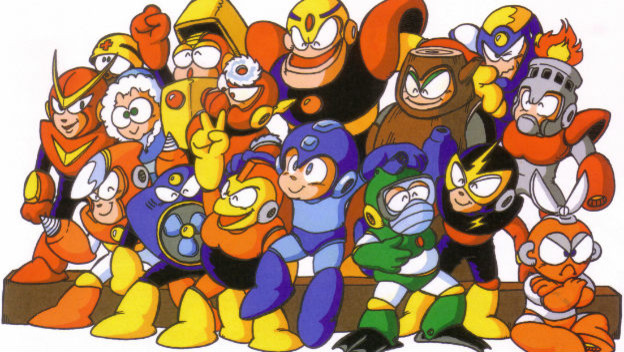 In this list, we've covered enemies as teachers, iconography, and presence. The Robot Masters, from Capcom's Mega Man series, embody all of the above. Mega Man is as enduring as it is because that series is video gaming at its purest form: skill, reaction, problem solving, and learning. The Robot Masters are the fuel for those fires. Even when they're simple and based on things like zippo lighters and potted plants, the classic, anime-style and pattern-based combat design make these characters the most iconic enemies in gaming.