With the release of Batman: Arkham Origins , we thought it would be cool to explore some other, more famous Batman stories that could be woven into the fabric of the Arkham series. Batman has become the face of the DC brand of games. He is the only one to have seemingly escaped the doldrums of lackluster titles and has come to the forefront with some of the best third-person games to date. With excellent graphics, combat, and stories, these games deserve a great continuation of titles that fit the tradition that has been established by the series.
Blüdhaven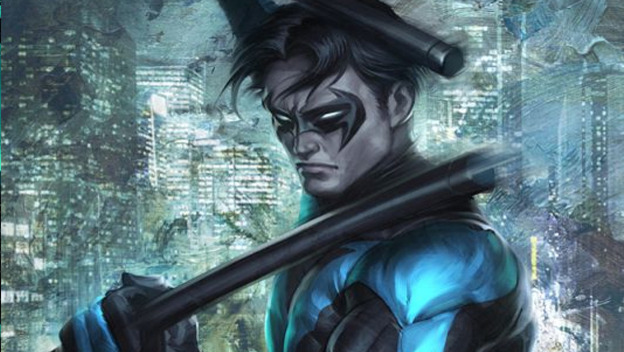 This isn't actually a series in Batman lore, but I feel that enough happens in Gotham's nearest neighbor that it could be a title all its own. It's filled with just as many criminals as Gotham. It even has its own group of vigilantes who may or may not be on the right side of the law. There is a secret government research facility beneath it. And so many of the story arcs in recent Batman history have involved or occurred solely in Blüdhaven that just the relocation of Batman to this place would suffuse the series with new energy. Oh, and Nightwing tends to hang out there, the Watcher too. As a matter of fact, most of the other heroes that act alongside Batman in Gotham have, at one time, resided or functioned in this town. So there could be playable cameos of all these characters in a Blüdhaven title.
Joker's Last Laugh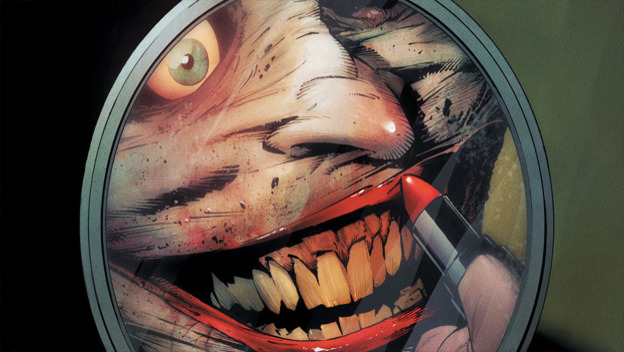 So Joker finds out he has a brain tumor that will kill him. What does he do? Go straight? Try to lead a more sane life? No. He decides that if he has to die, the whole world is coming with him. This story involves so many characters that it would be a very cool game that could occur on a more global front, rather than being confined to Gotham City. Joker infects tons of people with Venom, and they start to get white skin and wide smiles and go psychotic. Batman and his team of heroes (namely, Black Canary, Blue Beetle, and Nightwing) try to stop him, but he escapes to Easter Island and plans on ruining the whole world, so the Justice League gets involved. This one could be seriously epic.
Gotham by Gaslight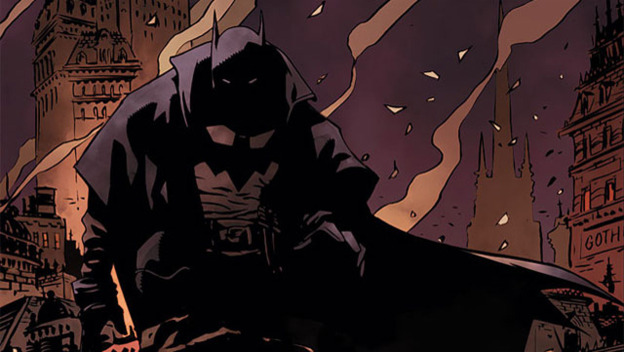 Steampunkers rejoice! This alternate-universe title pits Batman against Jack the Ripper in Gotham city in 1889. Bruce Wayne even gets accused and convicted of actually being Jack the Ripper due to the fact that his father was in the same surgical group as Jack. Alfred helps him escape Arkham Asylum, and he hunts down Jack the Ripper. This could make for a cool departure from the current Batman series, and it adds a whole new set of gadgets and gizmos for Batman to employ.
Catwoman: Crime Pays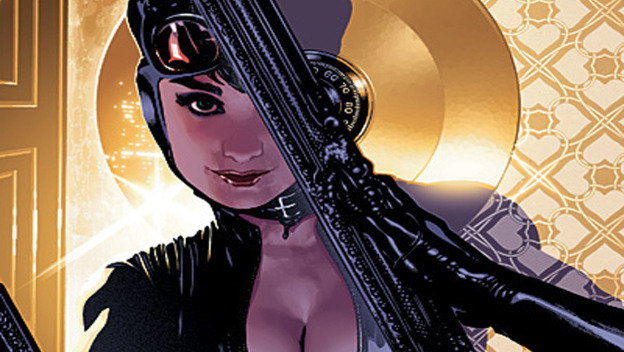 As proven by the Catwoman expansion of Arkham City , Catwoman can hold her own against the evil of Gotham City. So we thought it would be cool to take the Arkham formula and apply it to a solo Catwoman game. Namely, the story arc of "Crime Pays." Now, this story may be disjointed for a comic book arc, but fit this series of events into a video game, and you have the makings of something very different from what we are used to. The story starts out with a thief stealing everything from her, even the bed she is sleeping on (while she is sleeping on it). And even though that's where the reality of the story ends and the fits of whimsy and craziness start, it could be woven into a solid string of events in a well-written video game. It shows a re-envisioned Catwoman dealing with the many facets of her fractured psyche, as well as the fact that she gave up her daughter. It would be a very deep and intense look into the mind of the one woman who could give Batman a run for his money.
Long Shadows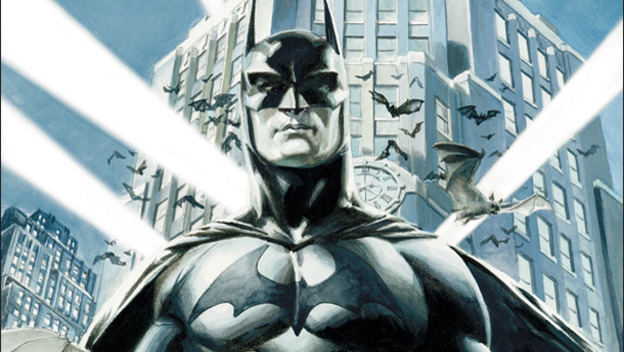 In the wake of Bruce Wayne's apparent death, Dick Grayson takes on the mantle of Batman and does his best to hold the villains of Gotham at bay. Unfortunately, just when Grayson starts to find his mojo, both the Penguin and Two-Face decide to make a power play. Then add into that the fact that a posse of villains has escaped from Arkham, and you have a mess even Batman would have a hard time cleaning up. How does one hero try to stop them all? Can Dick Grayson even succeed? Who will stand beside him? Will anyone rise to aid him in the absence of the true Batman? These are all elements that could lead up to some seriously cool gameplay.
Scattered Pieces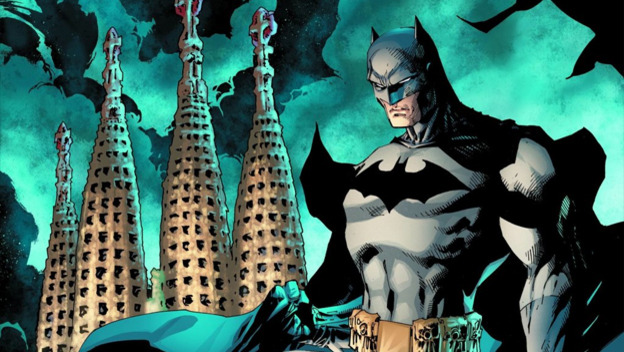 This story delves deeper into the darkened mind of Batman. He has become obsessed with a criminal organization known as the Black Glove, and he is trying desperately to find them and snuff them out. The Black Glove agents invite the Joker to become a part of their group and to aid them in the plot to kill Batman once and for all. Knowing his true identity, the Black Glove releases photos of Thomas and Martha Wayne, showing them to have been perverted drug dealers and criminals themselves. Batman is captured, the Batcave gets trashed, and Alfred nearly dies. Oh, and Bruce Wayne's girlfriend–Jezebel Jet–turns out to have been the Black Glove's leader all along. This convoluted story would give us hours of gameplay goodness. The story also involves a host of god guys and bad guys from the lore of Batman that would all add to the mass of playable characters.
Birds of Prey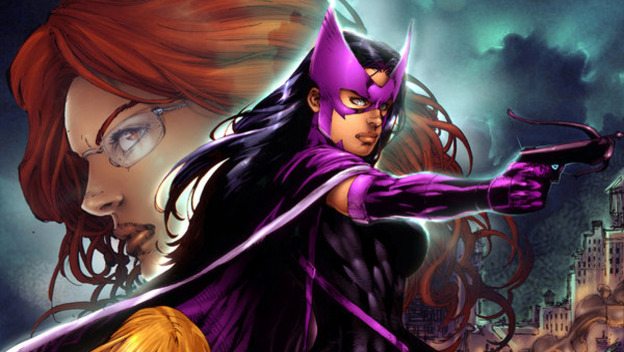 There are three main characters in the Birds of Prey–Oracle, The Huntress, and Black Canary. There has been a huge group of rotating characters, for sure. Some of them even include Catwoman and Power Girl. But the truth of it is that the Arkham series could use a little feminine touch. OK, so it would be a fairly hardcore ass-kicking feminine touch, but whatever. These ladies of the night could roll out and do their thing in Gotham–busting up bad guys and gals and assisting Batman whenever needed. Honestly, it would be a very cool title to introduce multiplayer to the Arkham stable. You could go solo or grab some buddies online and take these ladies through a smash-it-up campaign together. One player could even opt to be Oracle if they so desired. It would bring a new way to play by giving players the option of being the "Big Brother" character and watching over the group and providing intel as they play.
Venom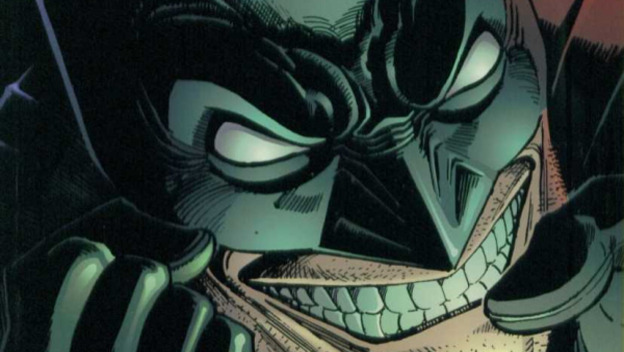 Batman has always been the champion of the weak in Gotham city. He nearly always wins, and, for a time, he always saved the innocents from harm. So obviously, he developed a bit of a God complex. But as with all prideful men, he falls…hard. Doctor Randolph Porter creates the drug that would eventually fuel Batman's nemesis, Bane. But prior to that, Batman fails to rescue Porter's daughter from her kidnappers. This tragic event, unbeknownst to Batman, was all orchestrated by Porter to entrap Batman. Batman has a hard time dealing with the fact that he has physical limitations that will not allow him to save everyone. So he becomes hopelessly addicted to Venom. He starts becoming erratic and doing things he would not otherwise do, but when his dealers tell him to kill Jim Gordon for snooping into their operations, Batman decides to detox and then resurfaces to defeat Porter and the abomination he has created.
Knightfall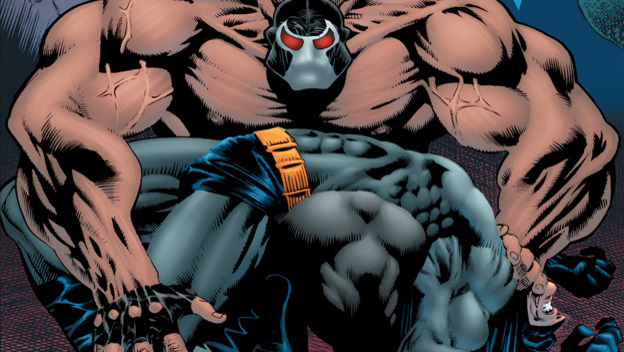 Though Dr. Porter was dispatched and jailed for his crimes, his serum fell into the hands of the military and subsequently into the underworld of Gotham, where it got into the hands of Hugo Strange. Strange injects the serum directly into his test subject, an escaped convict from the Pena Dura, a Caribbean prison. Later, taking the name Bane, this former test subject must inject himself with Venom every twelve hours, or he will suffer debilitating side effects. Our thoughts for this game actually revolve more around the uprising of Bane and how he comes to Gotham, discovers the true identity of Batman, releases all the villains in Arkham to tire out Batman, and then breaks Batman's back and takes him out of commission. Now we realize that being the bad guy and winning has some serious ramifications. But the best part about this story is that there is room for a sequel that leads right into…
Sword of Azrael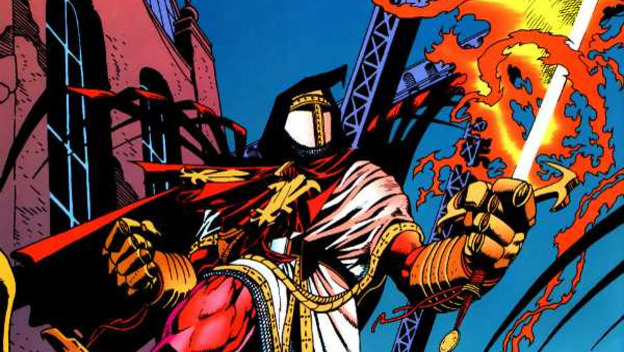 Jean-Paul Valley is given the mantle of Batman by Bruce Wayne to fight Bane and his minions in his stead. The only real problem here is that unlike Batman, Valley has no real regard for innocent bystanders or collateral damage. He believes that Wayne's style of crime fighting is obsolete and inefficient. Valley adopts the name Azrael and strikes out on his own. He renounces Robin as his partner and even goes after Bane–which Bruce Wayne had forbidden him to do. Azrael nearly kills him but is nearly destroyed in the process. He returns to the Batcave and builds a new batsuit made of metal and filled with compartments that fire razor-sharp projectiles. When he faces Bane again, he utterly annihilates him and tortures him in front of Commissioner Gordon and Robin. Bane begs Azrael to kill him and end the pain, but Azrael refuses and instead disappears into the night. Interestingly, prior to all this, we learn that Valley is the secret weapon of a shadow society called the Order of St. Dumas and has been brainwashed and trained as an assassin. He later returns to those ways. We see him in Arkham City as The Watcher.