What better way to ring in the New Year than with one of the most anticipated devices of 2013: the PlayStation 4. Several launch titles have been delayed till 2014, but that doesn't mean that Sony didn't have an impressive showing. Also, don't forget the love its PS3 predecessor deserves, as it was holding down the fort for most of the year. Between the two consoles, there is quite an impressive array of AAA game titles from the PlayStation library, and here are the top ten of 2013.
Skylanders: Swap Force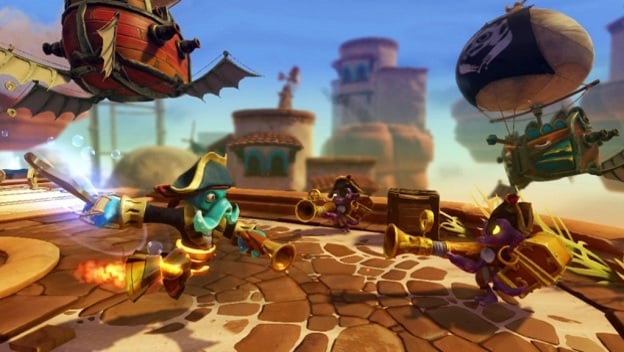 At first glance, I would have told you that a game like Skylanders was a stupid idea. Man was I wrong. Who knew that Swap Force , which builds on the huge success of the first title, could be so damn addictive? Blurring the line between in game virtual characters and real-world collectible toys, this game may be the first to successfully rule both sides of the marketing coin in tandem. With more Battle Mode options and backwards compatibly with Skylanders: Spyro's Adventure , this is a winner.
The Wolf Among Us – Episode 1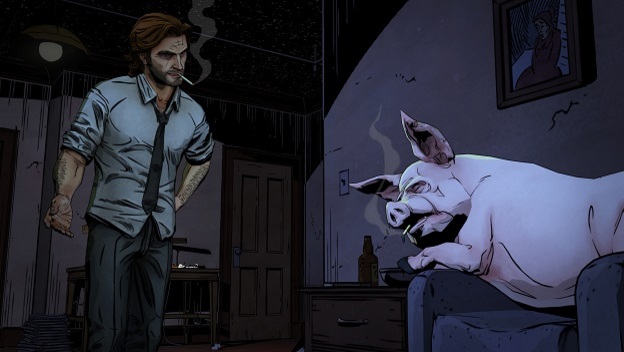 Tell Tale Games has proven in the past it can bring episodic gaming to the consoles in a way that plays out much like a weekly TV show (albeit spread across several months). The Wolf Among Us is another example of just how well this formula works. Its quirkily style of bringing a darker, contemporary reimagining of classic fairy tale creatures provides an experience that can only be described as a mix of Shrek meets Max Payne .
Knack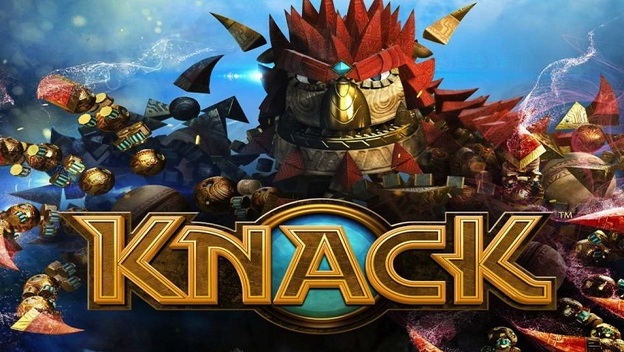 To say Knack was a misunderstood game would be an understatement. Many in the industry panned it as a PS4 launch title, but we here at CheatCC felt it didn't get its due. The combination of simple controls yet complex upgrade abilities (via the different metals and artifacts) provides an experience that adults and younger gamers both can enjoy. The vivid details and solid feel of the characters motions will be oddly familiar, as this can easily be attributed to the games core mechanics. You'll find they're not all that different than a Mario style game from days gone by. We say give it a chance.
LEGO Marvel Super Heroes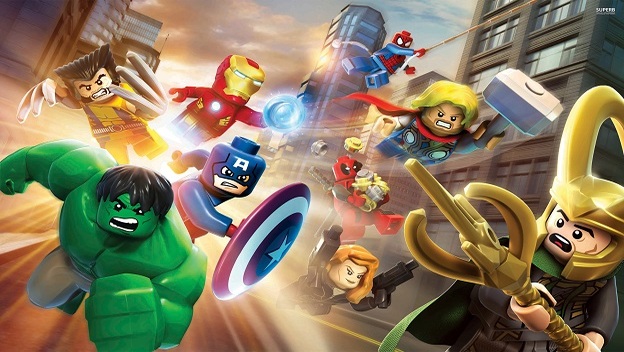 There's something about breaking Lego blocks as your favorite Marvel super hero that just seems right! When they first debuted on the gaming scene, the Lego series of games were unique. Now the "new" has worn off a bit, but Marvel Super Heroes still does a great job of keeping things fun. You'll be busy for hours collecting all the hidden items as well as unlocking over 100 characters (ranging from bad guys like Loki and Galactus to heroes like Wolverine, Spiderman and more).
XCOM: Enemy Within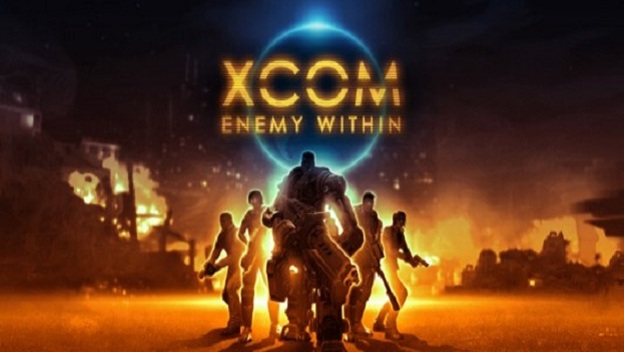 Is it strange that I like a game that kinda' trolls me? If you had settled into a certain strategy for playing XCOM: Enemy Unknown , don't just assume it's going to translate to Enemy Within . The game has adapted, leaving many of your previous tactics no longer useful. The wide array of new maps isn't the only thing being brought to the table, as its deep level of customization literally opens the door for hours upon hours of tweaking and modding. You'll likely spend more time fiddling with your tech than fragging in the field.
NBA 2K14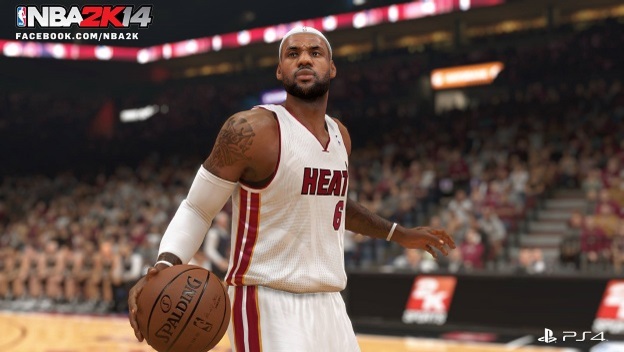 For an un-athletic, pasty white guy of average height (and below average b-ball skills) such as myself, NBA 2K14 is the closest I'll ever get to the real hardwood. That's OK though, because with the next-gen graphics and killer controls, my HD TV feels like its transporting me into the game. 2K is no stranger to producing "spots sims" that strive for ultra-realism. With the new game modes and stat tracking that reflect your in-game performance (both offline and on), could this be the most lifelike basketball game ever?
Killzone: Shadow Fall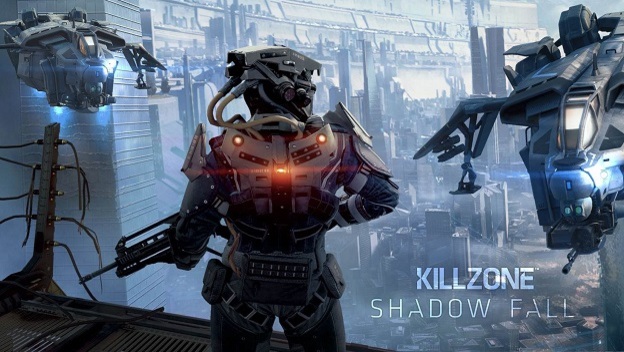 The PlayStation 4 needed solid launch titles to make its mark on the industry, and Killzone: Shadowfall was successful in that regard. The game provided a solid multiplayer alternative to your traditional Battlefield/Call of Duty choices, and the single player added some decent replay-ability. The graphics are on par with a next-gen release and the game play itself benefits from the streamlined controls. Everything from the characters to the sci-fi cityscapes all have a nice layer of polish that makes them really shine.
Batman: Arkham Origins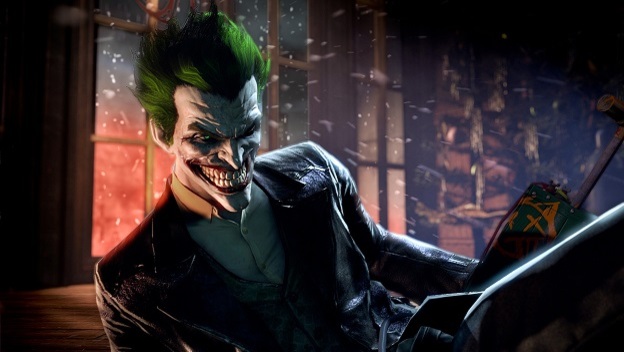 A new Batman game in the Arkham franchise. There, that's all I really need to say. I'm serious. Why are you still reading this? Go play it! Intended as a prequel (and the first title in the franchise not to be helmed by Rocksteady, we see a year 2 Batman in some of his first ass-kicking adventures on the streets of Gotham. While the game may not seem as fresh by this point, it still gives Arkham fans more of what they love. Also, look for Rocksteady to reveal info regarding the next game in the franchise soon, as an announcement around the first of the year is rumored.
Beyond: Two Souls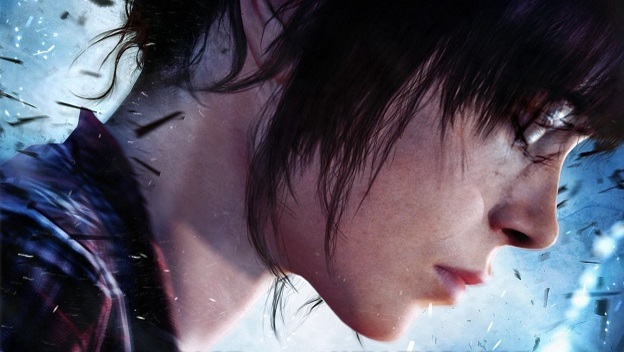 Impressive, memorable and striking are just some of the words used to describe this truly unique and compelling title. Some may remember the many branching paths of a game like Fable , where your interactions and choices shaped your future. Beyond: Two Souls takes this concept and spins it in a new direction, with players getting to experience seminal moments in our protagonist's life (and having influence over the course of events). Expect to lose yourself in the game on more than one occasion.
The Last of Us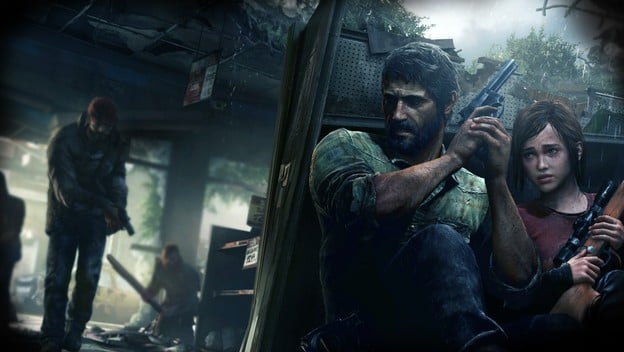 Zombie games are a dime a dozen, but rarely will you find one with a compelling narrative. More times than not, the incessant "BOO" factor is what much of the game play is based around. The Last of Us is an exception to the rule, providing a truly immersive story that will draw you into the post-apocalyptic world. You'll find yourself caring about the characters (a rare gift in games like these), not to mention some of the actions of the A.I. controlled characters will have you shaking your head in disbelief.
Many expected the PlayStation 4 to deliver a decisive, round one knock-out to its Xbox opponent during the next-gen console release back in November. While not completely decimating their adversary (as Xbox One figures show a fairly even split in the market) many have crowned Sony the winner, at least of the opening bout. One thing is for sure: regardless of who wins, there really are no losers here. The PS3 and PS4 gave us some great games in 2013, with some of the most anticipated yet to come in 2014!