2017 has been crowded as hell, and it's only May! With that sort of volume, there have been plenty of huge games and surprise successes and just as many high-profile failures or games that didn't quite hit the mark. Perhaps even some of the games on this list would have fared better in another year, but alongside the titans of 2017, they look like loaves of stale bread. Here are the ten biggest flops of 2017 so far.
LEGO Worlds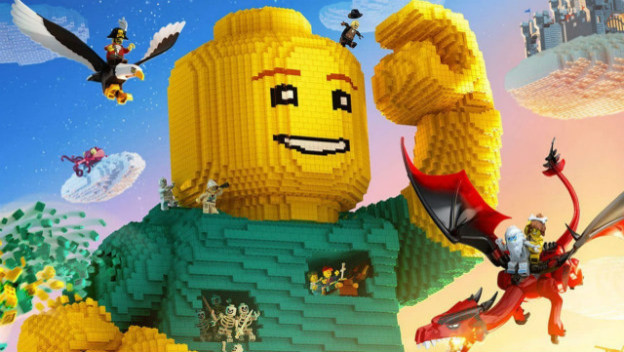 Following up LEGO Dimensions , a thoroughly successful Toys to Life brand, Traveler's Tales came up with LEGO Worlds . It's an attempt at a Minecraft -style sandbox game featuring that trademark LEGO style. Unfortunately, thanks to some uninspired design, bizarre complexity, and an array of technical issues, this amounted to little more than a blip on the radar.
Halo Wars 2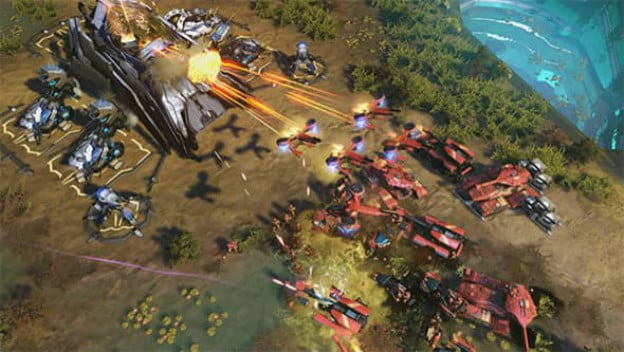 The original Halo Wars made quite an impact, bringing the real-time strategy genre to consoles in a big way that had arguably never happened on that level before. People are talking so little about Halo Wars 2, I didn't even realize it came out several months ago. Being a competent game isn't enough in 2017. Halo Wars 2 may be a totally serviceable follow-up, but its legacy is likely one of expensive mediocrity.
Double Dragon IV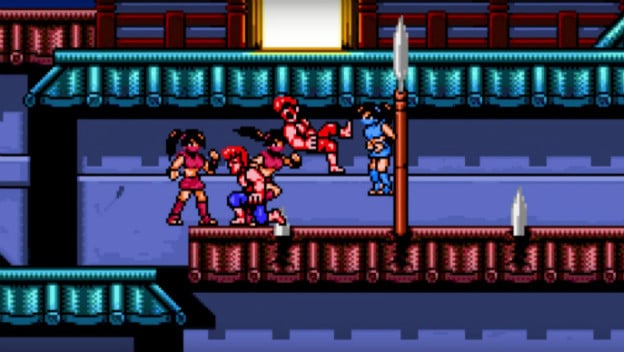 Arc System Works jumped on the retro revival bandwagon with Double Dragon IV , a brand-new game in the series that looks like it could run on NES hardware if it needed to. Unfortunately, this one seems like it's too old school, littered with blandness and creaky old mechanics that aren't fun to deal with anymore. There's homage, and then there's stale repetition.
1-2-Switch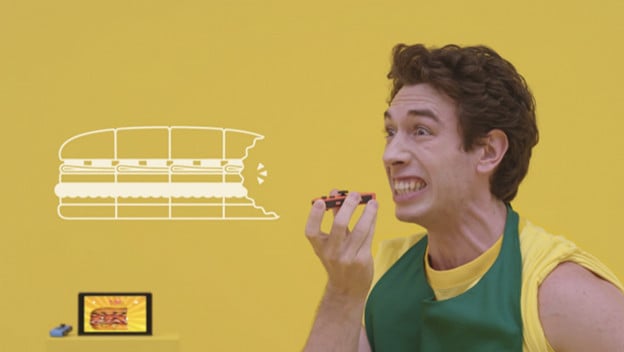 When people are confused about why your gimmicky new game isn't a pack-in, you know something's wrong. 1-2-Switch may have been fun for the folks demonstrating the new Switch hardware at events and trade shows, but it doesn't work as $50 game coming out next to a new The Legend of Zelda and Bomberman . It's cute, but not substantial enough to be the party hit it wants to be.
Tom Clancy's Ghost Recon: Wildlands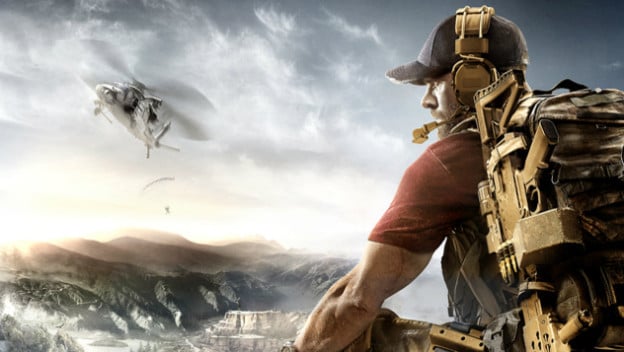 Another year, another pile of mediocre, open-world Ubisoft games. Ghost Recon: Wildlands had a lot of buzz going in. Thanks to technical issues and the blandest window dressing ono the planet, critics pushed it down the assembly line with little fanfare. It takes more than nice gunplay to sell these kinds of games. Just look at how many times Destiny needed to be adjusted post-launch.
Mass Effect: Andromeda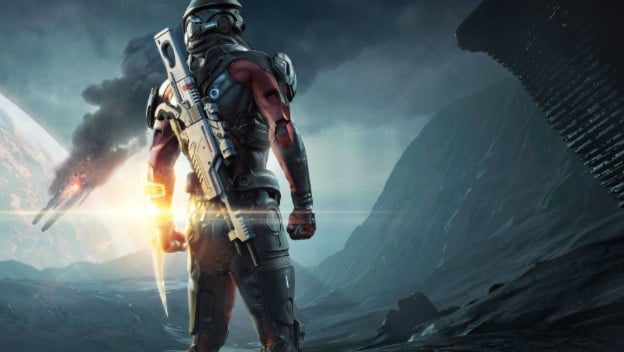 Hoo-boy, what a mess! Mass Effect: Andromeda had the biggest pants to fill on this list, and the toughest hill to climb. It tried, but too many outside factors doomed it before it could even tie its shoes. Marred by technical issues and legions of memes thereof, Mass Effect: Andromeda also suffers from a bland story and struggle to find an identity as the new kid on the block. Sorry!
Mario Sports Superstars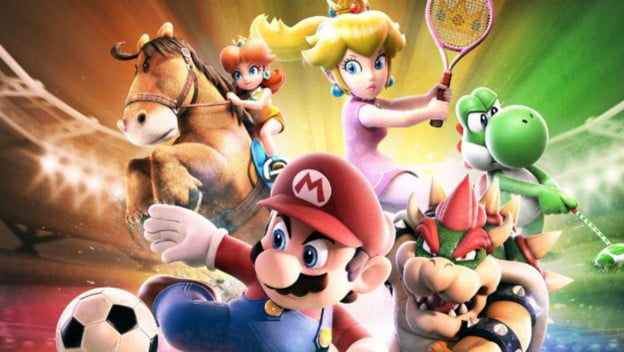 Mario sports games are usually a big deal, but this one came and went like a gust of wind. With very little pre-release marketing and little more than some adorable horses to catch eyes, Mario Sports Superstars currently wades in mediocre review scores and dwindling interest. This is probably a matter of too many cooks in the kitchen, as more focused sports titles are able to flesh out the experience.
Drawn to Death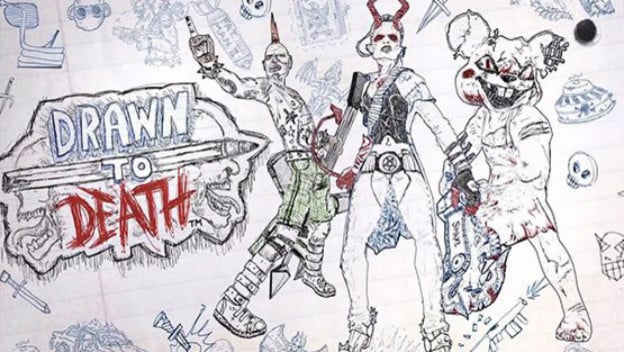 Drawn to Death seemed interesting on paper (heh), but ultimately confused players and critics alike with its abrasive sense of humor and floaty arena shooting. It had enough of a push with its PlayStation Plus-bump to help it do well enough financially, but it might be the game with the lowest review scores on this list.
Yooka-Laylee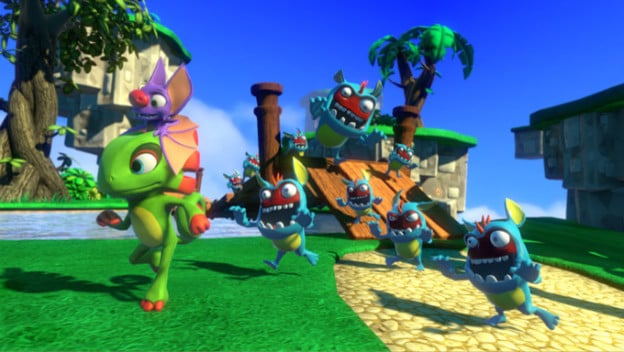 Yooka-Laylee is a Kickstarter darling from a dead, but beloved genre that is made by the remains of a nearly dead, but beloved developer. Its heart is in the right place, but it just isn't enough. The game has this muddy veneer of sloppiness all over it. The camera is worse than its classic predecessors, and it just struggles to recapture the same magic. The soundtrack rules though; perhaps post-release support could salvage this one.
For Honor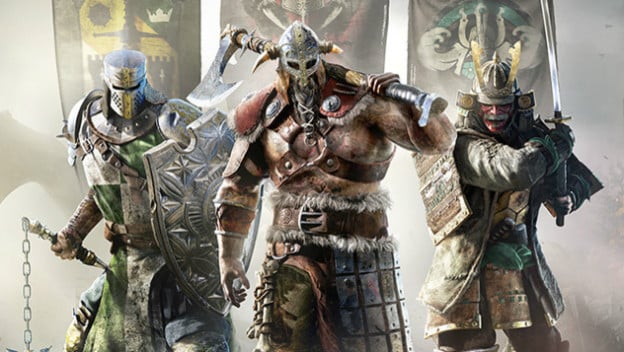 For Honor is an odd, sad case. It was super put over by Ubisoft, aggressively marketed ever since E3 2016, and had a ton of hype behind it. It even fared well critically, hailed as a fresh and interesting take on fighting games. Unfortunately, For Honor suffered from severe technical issues at launch. Being such a heavily competitive game, it hasn't quite recovered. The playerbase fell off dramatically and Ubisoft has been working on bringing people back ever since.