If your veins are powered by Gamer Goo rather than blood, go to the hospital please. But also, you probably like to collect things. That's true in video games, and in the world just outside of games. Depending on how hardcore you are, you may have some merch like a cool hat, or some figures on your desk at work. Or, you may have entire walls or shelves lined with tributes to your favorite games. Either way, several brands have established themselves as destinations for gaming collectibles. Here are some of our favorites.
Funko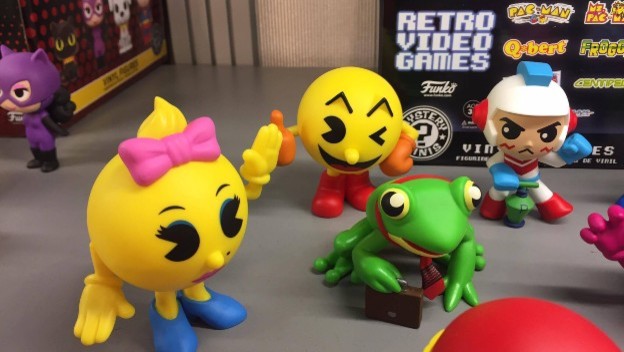 The world is pretty divided on Funko Pop figures, but either way they're a cheap route to fandom collecting that is much less gatekeepy than some of the other options. And beyond the Pop lines, Funko also produces a number of different collectibles, including various mini figurines that retain a bit more of the IP's original designs. Funko has a lot of options for gamers, from retro classics all the way up to what's coming out today.
Numskull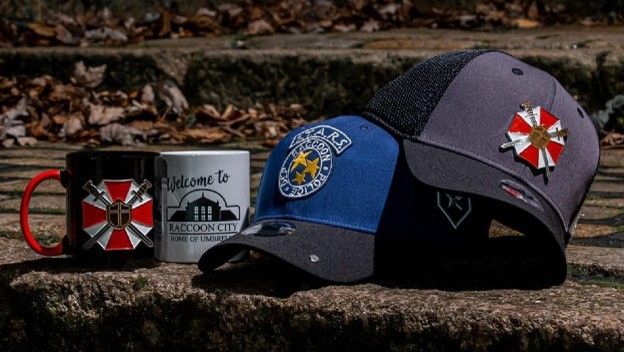 Numskull is sort of like a more boutique Funko. Based in the UK, Numskull has tons of IP under its belt, as well as different kinds of merchandise. Numskull releases apparel, figures, and weird stuff like coasters and candles. A lot of this stuff makes it over to North America as well, so it's worth looking into even if you don't like in the UK.
iam8bit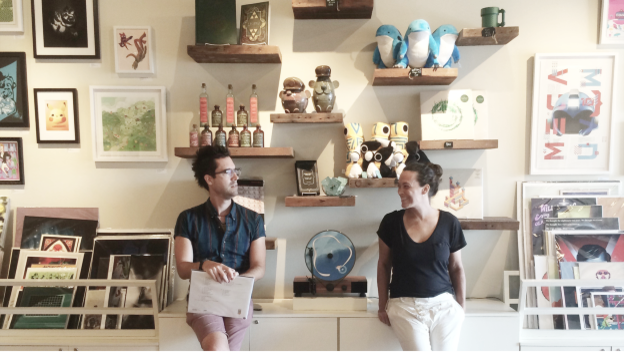 Primarily, iam8bit is a company that makes video game-inspired art. It runs various galleries at different events, such as E3 and in spots in LA. But iam8bit has expanded in recent years, making merchandise, releasing soundtrack albums, and even special collector's editions of video games. All of the stuff can be a bit pricey, but it's high quality and products that you can't get anywhere else.
Good Smile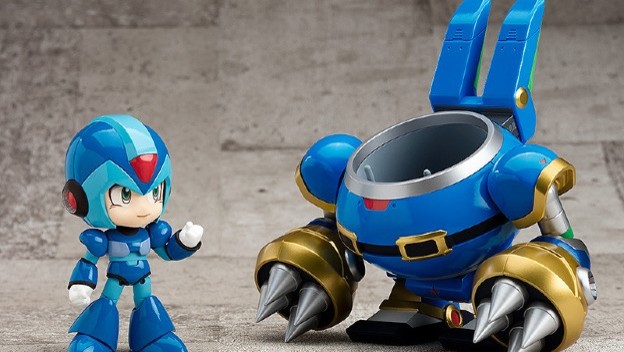 Good Smile is a company that makes premium figures, so the price tag is a little higher. Good Smile's premiere figure line, Nendoroid, is one of its more popular, especially due to its more mid-tier pricing. You can find these at GameStops on occasion too, making them more accessible than many other import figures. Nendoroids are adorable versions of classic characters, they come with several accessories and parts, and they're extremely posable. They're fun to display and pose, and so many options exist you can change it up whenever you feel like it!
Fangamer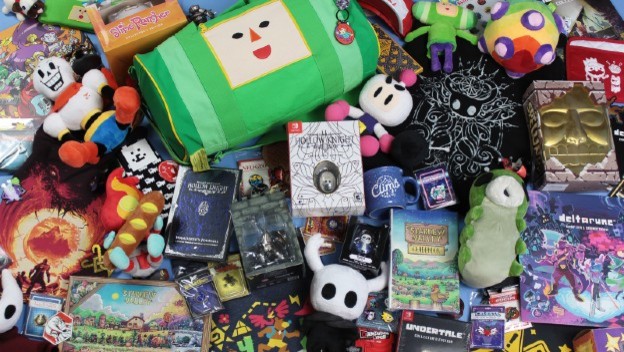 Fangamer started as a fansite for the EarthBound nerds who sent letters to Nintendo en-mass in giant social campaigns. Now, Fangamer does that still, but has also become a giant in specialty video game merchandise. From premium stuffies, art prints and shirts, to straight up publishing deals on physical copies for modern classics like Undertale and Hollow Knight , Fangamer is a big deal these days. All of the merch is officially licensed, too, so artists and the game creators both benefit.
Totaku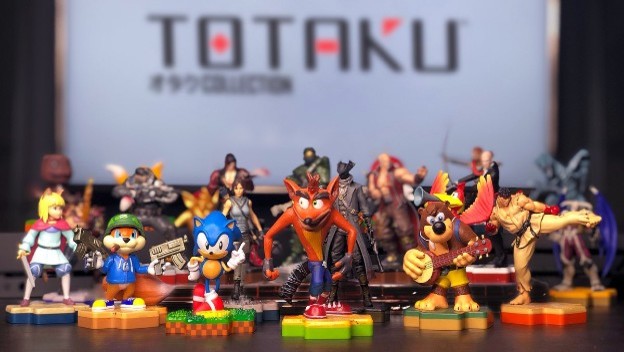 What if Amiibo was for more than Nintendo characters and third-party Smash Bros. guests? That's sort of what's going on with Totaku, a collectible series (that is mostly GameStop exclusive) that are of similar size and quality to Amiibo figures. But, several publishers have characters included, from Sony to Microsoft, from Capcom to Bandai and more. They don't do anything in games, but they do have plus-shaped bases that allow you to display them together as a collection super easily.
McFarlane Toys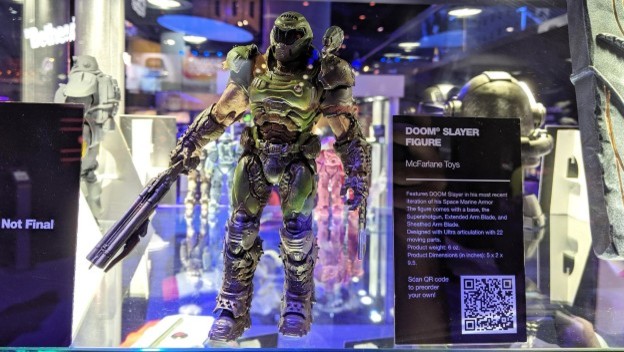 Todd McFarlane is the creator of Spawn and one of the founders of Image Comics, but he also runs a toy company known for a higher level of quality and detail. McFarlane started with toys based on some of his own IP of course, but has since expanded to all kinds of series. That includes popular video games like Mortal Kombat and DOOM , among others. Usually you get the gnarly, hardcore stuff here, but as you can see from the new DOOMslayer figure, you get serious bang for your buck here.
Figuarts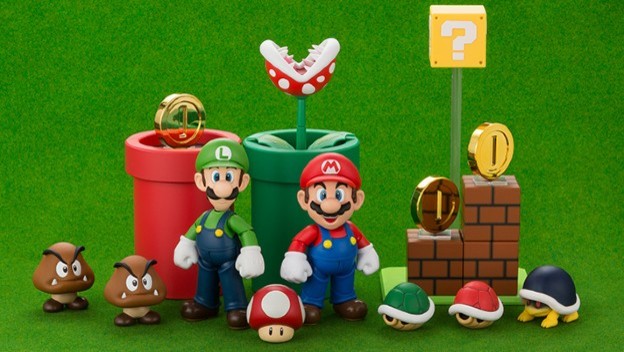 Bandai publishes and develops video games, but it's primarily a toy and media company. Luckily since Bandai has its fingers in all kinds of IP, it gets almost free reign on series that have been popular for decades. And then some, as you can see with its Nintendo offerings. You'll pay a bit more than the Nendoroids we mentioned earlier, but Figuarts are like a less cutesy, more representative version of a similar concept. Figuarts are larger, usually to scale, and even more posable. If you want to show off, but not spend over a hundo for a single figure, here's a good compromise.
FiGPiN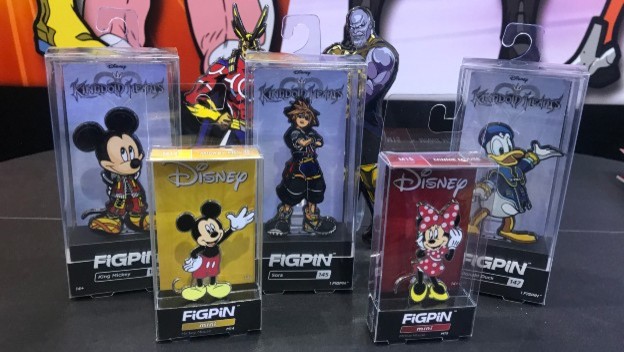 At first I was sort of confused by these. All of a sudden FiGPiN was everywhere, lining shelves at GameStops and showing up as preorder bonuses for a million different game releases. I thought they were kinda ugly at first too? But then I ended up with a few and came to really like them. Inspired by enamel pin and figure collection, FiGPiN tries to do both at once, with high-quality pins of varying sizes (some are huge!) that can also stand up in their own thanks to the fastener on the back doubling as a kickstand. It's a cool concept, affordable, more aesthetically pleasing than Pops and includes tons of IP already.
First 4 Figures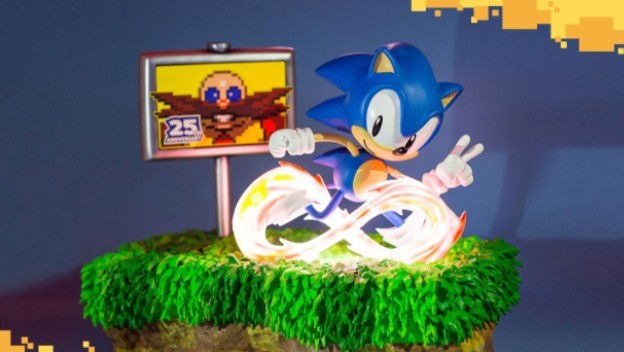 So you've already checked out many of the brands here, and then some. But they don't meet your needs, you have shelf space to spare, and a fat wallet. If you need to drop some serious coin to show your true gamer power level, First 4 Figures is where you want to be. The detail on these is uncanny, often matching official art models nearly perfectly. They're also huge, easily bigger and better than most collectibles you can snag in a store. They're also limited and expensive, so you'll be fighting for a spot in preorder lines and shelling out a few hundred bucks in the process. But if that's the space you want to be in, definitely check these out.