Gaming history is something I care a lot about, but unfortunately that sort of thing is really hard to access. I can't exactly go out and easily get to a gaming museum or something, so I usually have to rely on resources like online wikis, emulation, and videos. But you don't get much more insight than what you personally get out of your experience with games or what other folks have written in reviews or wikis.
One medium that is great for deep dives is film, particularly documentaries. This space is still growing in games, but there are already a few dozen great films that focus on history, communities, companies, and even individual players. I've seen a lot, and am always looking for more. Here are some of the best documentaries about gaming. Mmmmm, brain food.
Inside the ESRB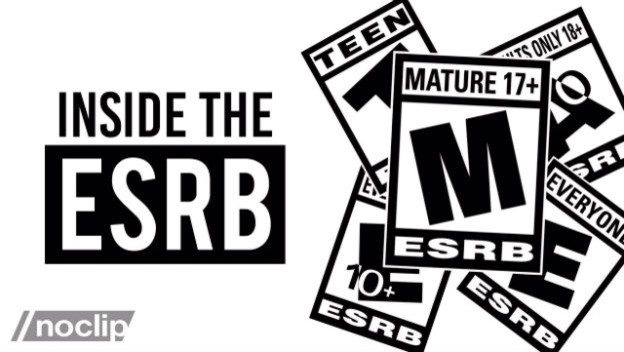 We're all intimately familiar with the ESRB, the self-governing body of the video game industry. Taking up space on cover art with those all too familiar letters, the ESRB has been the final line of defense between game content and the government. Without the ESRB, we'd have crusty old politicians evaluating games, and that would no likely be a miserable world. But as familiar we are with the system, we've never really seen inside the doors. Noclip's Inside the ESRB does exactly that. Instead of looking at the organization as a force in the industry or casting judgment on its work, this film instead focuses on the people involved. We get insight into who does what, how the process of game rating works, and why the folks involved do what they do. It's a very human look at something many regular gamers see as a hassle.
Final Fantasy XIV Online (Noclip)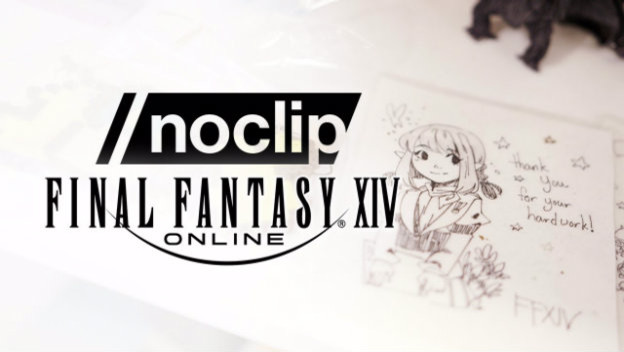 Honestly, just check out Noclip in general. It's a Patreon-funded YouTube channel with feature-length, incredibly produced documentaries on various publishers, games, and personalities. But alongside Inside the ESRB , the other doc that definitely deserves a specific shoutout is the multi-part saga on Final Fantasy XIV . The original version of this years-long MMO was a total disaster, one that possibly threatened the health of Square Enix as a whole. This documentary is a candid look at what happened and what needed to happen to right the ship. We hardly ever get such a look into Japanese game development, so this film is a rare treat.
GTFO: The Movie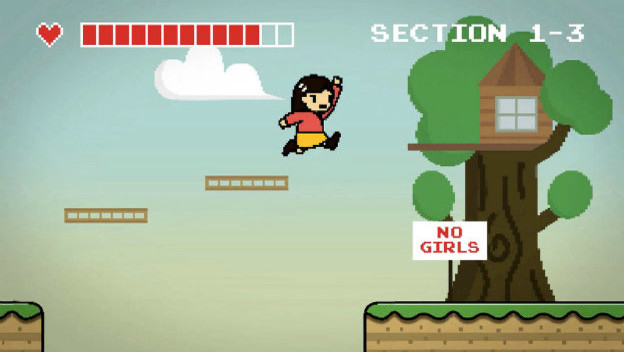 It's not shocking to suggest the gaming community has its share of issues like any other. There's no point in avoiding acknowledging that Gamergate was a thing that happened. Anyone who isn't white, straight and male has a hard time in gaming, just like anywhere else. But gaming being as insular as it is comes with its unique set of problems. It can be hard to relate to things you don't experience, but GTFO is a good start. If you've ever wondered what it's like to be on the receiving end of all the harassment and "toxic" culture you hear about online, watch GTFO .
King of Kong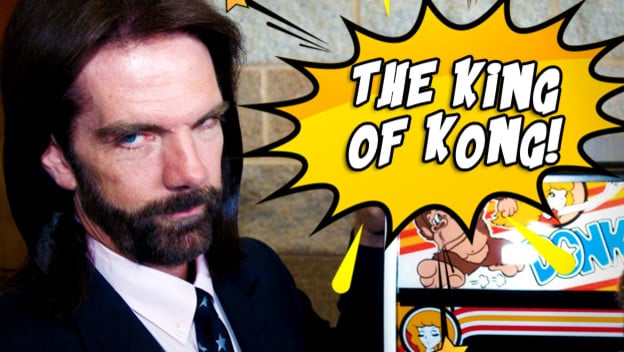 If you've already seen any movie on this list, it's more than likely this one. King of Kong was the first really successful documentary about video games, thanks to its indie movie narrative chops and the subject matter. Everyone loves Donkey Kong . The heel/face dynamic of the two leads really made this a watchable (and re-watchable) flick, despite being a documentary. At this point, the story has either grown less relevant or grown way more weird depending on who you ask, but the digestible and appealing story will continue to hold up no matter what else happens in the world of competitive Donkey Kong .
Chasing Ghosts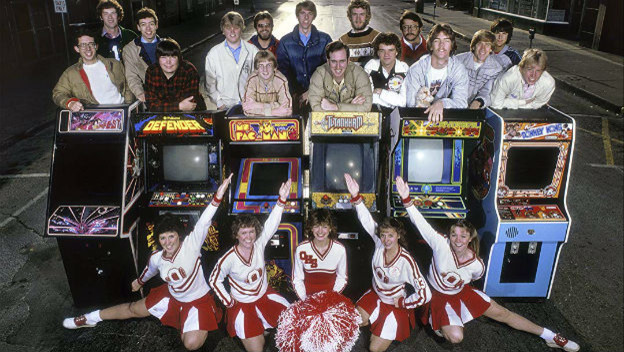 King of Kong is such a narratively-charged experience, it's practically fiction. But if you're looking for something a little more grounded and with a bigger picture, Chasing Ghosts is a great companion piece. Whereas King of Kong laser focuses on an intense, two-person rivalry, Chasing Ghosts examines the greater context of arcade gaming, the community that grew around it, and what hapened after arcades lost their luster in America. It's a fascinating look at what gaming used to mean to people and what that past means to those same people today.
Focus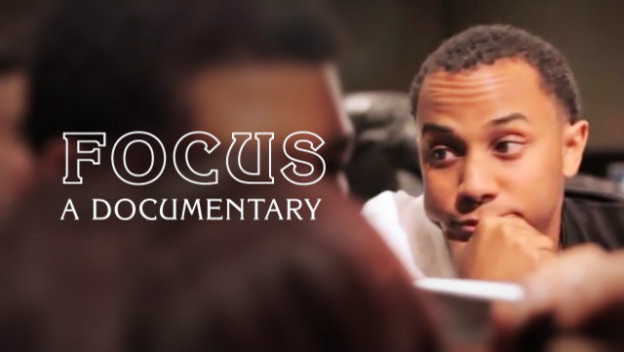 Esports is a huge deal now, with multimillion-dollar tournaments hosting stadiums full of gamers, lights, and sponsors. But before gaming was televised on ESPN, competitions were a little more grassroots. That holds especially true for the fighting game scene, which was even more underground compared to games like StarCraft or Counter Strike . If you've ever wondered what it's like to live in the world of competitive Street Fighter , Focus is a must-see. It follows the journey of Mike Ross, perhaps best known today for his YouTube and Twitch career, as he made his way up to Evo for Street Fighter IV . We truly get a look at how difficult it is to even get a chance to enter Evo with any sort of confidence and the grueling battle to get to the top of the bracket.
Indie Game: the Movie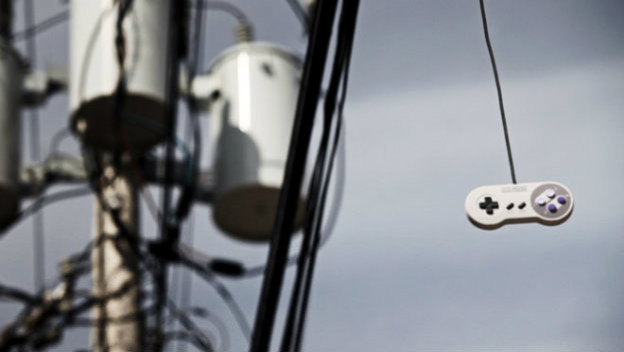 Like King of Kong , Indie Game: the Movie has a lot more mainstream visibility than the other movies on this list. That's thanks, in part, to the indie games boom, which is largely attributable to Super Meat Boy and Braid . Those two games are heavily featured here, along with everyone's favorite source of indie development drama, Fez . The path to these three games were just as similar as they were distinct, which makes for an excellent documentary. We jump back and forth between all these games' journeys, adding some pretty wild context to some of the world's most successful independant games.
Playing Columbine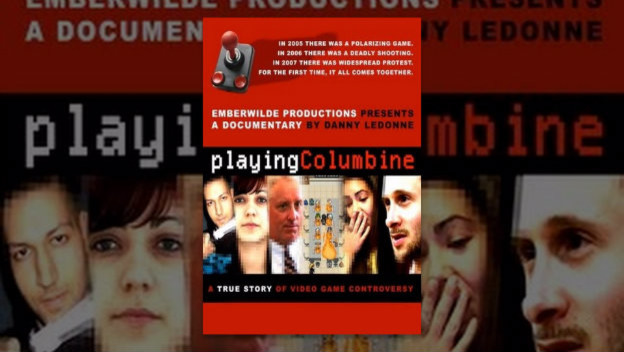 Video games and violence is the most tired talking point now, but man, things were crazy back in the late 1990s and early 2000s. It didn't help that someone straight up made an indie game based on the world-changing Columbine shooting. Despite being a goofy RPG that barely constituted as something anyone would have noticed outside of dark internet spaces, Super Columbine RPG was a huge source of controversy. It raised big questions about what was acceptable in games, and Playing Columbine is an exploration of those conversations. It's a fascinating time capsule of a discussion that has lost power, but has also grown more complicated.
The Story of Tetris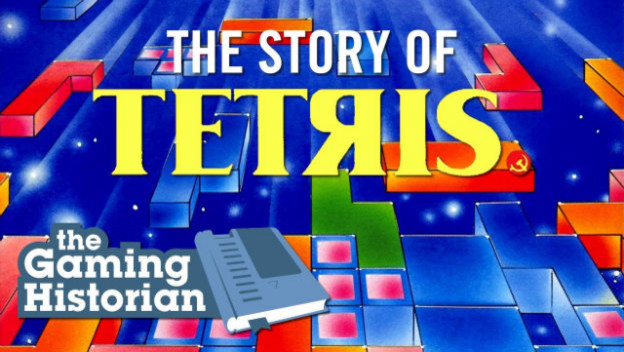 Here's another one from YouTube. The Gaming Historian is usually one of those YouTubers who talks in front of a fancy camera and produces facts that are not hard to come by. Usually, these kinds of videos are useful for casual gaming fans, and people interested in high-resolution looks at strange and old software and hardware. But this guy eventualy decided to make a feature length documentary on Tetris , and boy is that a game deserving of a deep dive. From international rights battles to Russian politics, the longtime background of how Tetris turned into the ubiquitous juggernaut of puzzle games it is today is wild. The Story of Tetris does a great job making that story understandable in narrative, filmic form. It's good stuff.
Gaming in Color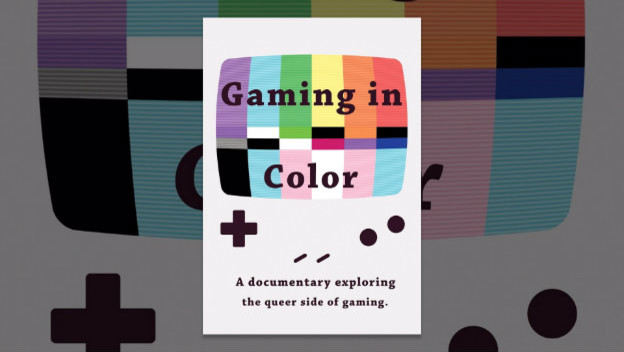 Like GTFO , indie gaming documentary Gaming in Color explores voices we don't normally get to hear in day-to-day gaming stuff. While GTFO focuses on the experiences women have in gaming, this film casts a different net. Gaming in Color focuses not only on people of color in games, but also people in smaller marginalized communities, particularly in queer spaces. Gaming in Color is not just a source of information on marginalized people existing in games. It's also a shout out to several awesome creators and organizations that do challenging, important work.