Injustice: Gods Among Us has many awesome characters. This is not a good thing. This is not a good thing because they are the same awesome characters that appear in every DC game. Since the folks at DC can't seem to remember the often overlooked quality characters in their own catalogue, I've decided to remind them.
Hawk and Dove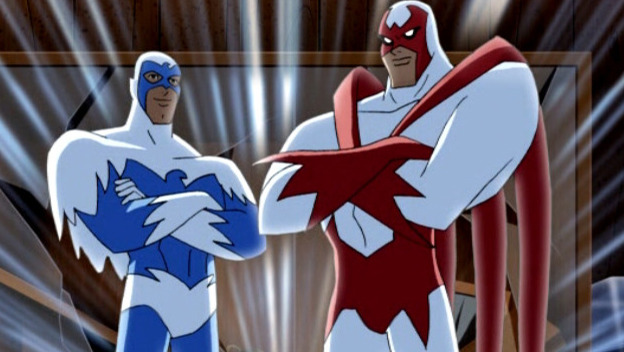 Hawk and Dove don't receive the recognition they deserve. If you talk to most casual DC fans, they don't receive any recognition at all. The brothers epitomize teamwork; they employ a yin and yang fighting style that uses both Hawk's aggression and Dove's defense to create a nearly unstoppable villain-crushing force. NetherRealm should have taken advantage of this exceptional synergy and included these heroes as a single character option. The crime-fighting brothers could have worked in tandem to perform exciting combos and special moves. Hawk and Dove have a lot of fighting game potential. It's a shame they weren't included.
Black Canary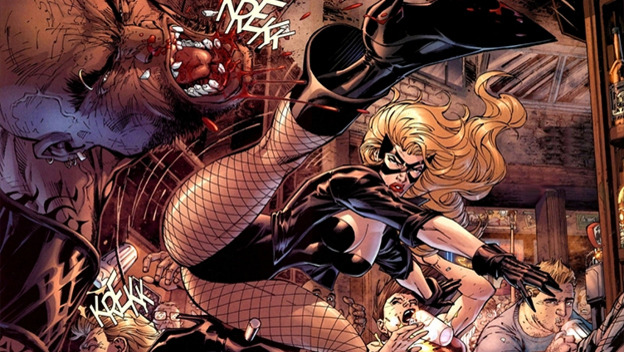 I'm going to be honest: Black Canary makes my list because of sheer hotness. This earth does not hold within its bounds something quite as sexy as an ass-kicking woman in a skin-tight outfit. In my head, I see her character doing all sorts of flips and bends, twists and turns and – yep, I've lost my train of thought. Actually, maybe it's a good thing she's not in the game; I'd be too distracted to win if given the chance to play as her.
Hawkman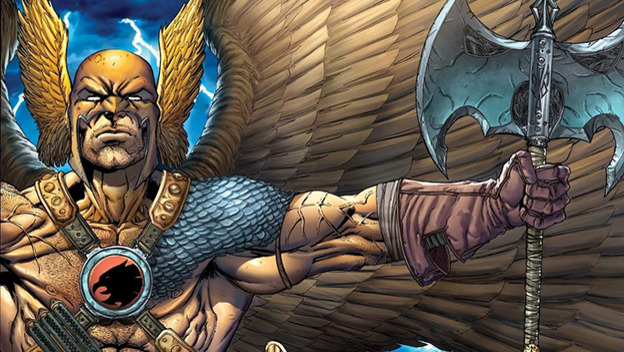 They put Hawkgirl in the game. Hawkgirl! Look, I realize Hawkgirl is way better looking than her Y chromosome posessing counterpart, but it's a straight up injustice (I promise this is the only time I'm making that pun) NetherRealm excluded Hawkman. This SOB can defy death. You can't make a game called "Gods Among Us" and leave out the guy who can resurrect himself.
Power Girl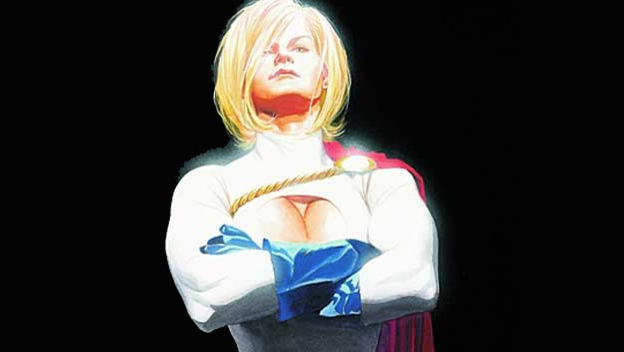 I'm going to go ahead and admit that I have a thing for sexily clad women with super powers. Power Girl can fly, shoot lasers out of her eyes, and smash many, many things. She's Superman, but with a very large set of lungs. What game wouldn't benefit from that?
Blue Beetle (Ted Kord)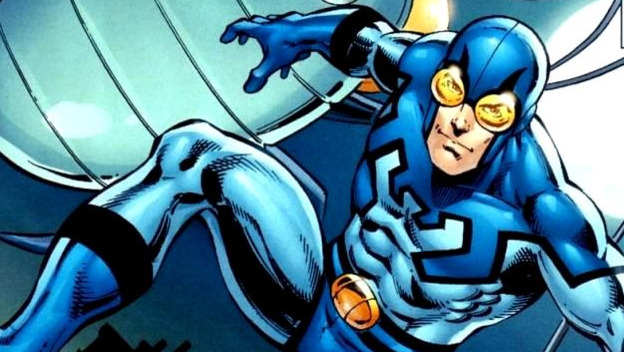 Many of you will dismiss Blue Beetle as a brightly colored Batman. To the "many of you" I say: you kind of have a point. Both men use gadgets to fight villains and both men are motivated by the deaths of their respective fathers to fight crime. Blue Beetle, however, does his crime fighting wearing bright blue. Batman, meanwhile, skulks in the shadows dressed in all black like a wimp. Injustice would have been improved by leaving the overexposed Batman out of the game and adding Blue Beetle.
Booster Gold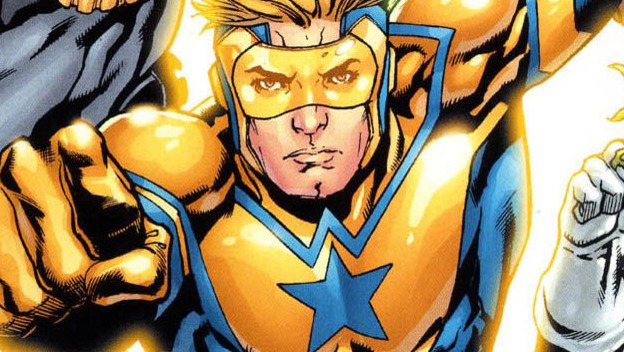 Booster Gold needs to be in Injustice. He brings to the table an ostentatious style and carefree bravado that the somber game lacks. With his irreverent fighting style, Booster Gold could ask of the superheroes the same question that haunts Batman: "Why so serious?" Every NetherRealm fighting game needs a Johnny Cage type character that isn't afraid to get down and dirty with some "friendly" punching. That's who Booster Gold is.
Atrocitus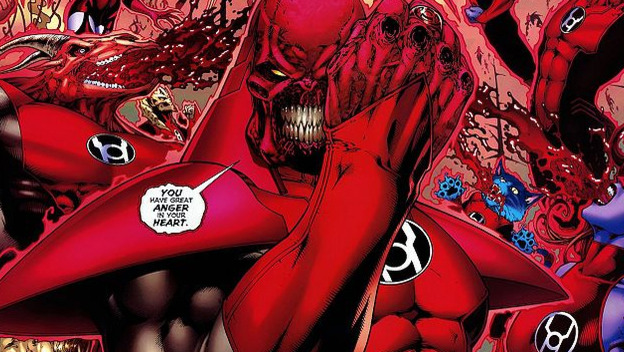 If you look up badass in the dictionary you will not see Atrocitus. This is a great injustice (sorry – I just couldn't help myself) because seeing his rage-infused ugly mug staring murder into your very soul would bring a new level of cool to the often boring dictionary. Atrocitus is the first Red Lantern. The Red Lanterns use rage the way Green Lanterns use will. I imagine him as an aggressive, rage fueled, in-your-face fighter the likes of which would make Doomsday shake in his silly looking boots.
Zatanna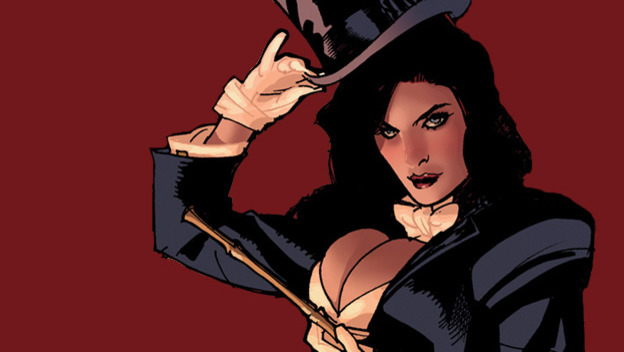 The senseless exclusion of this DC magic wielder makes me question NetherRealm's sanity. Every good fighter needs a magician. Magicians can be used to create cool and unique combos that ignore the traditional route to victory in fighting games; the traditional route being punching the other guy repeatedly in the face. If Injustice picked a magician to fill the slot, it would have to be Zatanna. Anyone who can rock a top hat as hard as she can deserves to be in the game.
Darkseid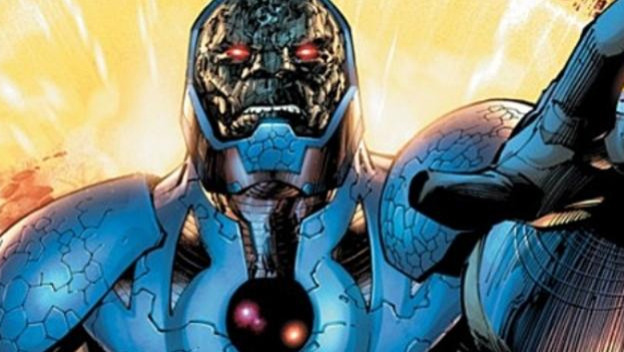 The evil Darkseid would bring a much needed dose of pure sinister to Injustice. Most of the villains in the game just don't feel very villainous. When I say they don't feel very villainous, I mean their move sets just don't feel like the move sets of a villain. A villain needs to have moves that terrorize an opponent, fairness be damned. No character in all of fictional creation cares less about fairness than Darkseid. This antagonist supreme killed his son by firing a bullet through time. Injustice needs an evil being willing to use time-traveling bullets to win. I want to be able to spam Darkseid's Omega Beam while the aforementioned villain laughs maniacally in the face of my opponent's futile struggle. It would be glorious!
Lobo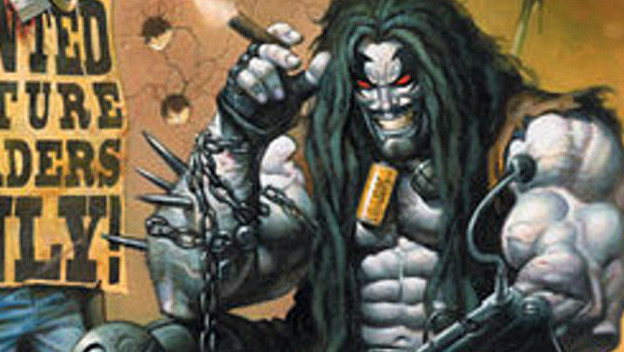 The anarchy causing Lobo would be a great wild card addition to the Injustice roster. Lobo has two things that make him a great choice for a fighting game: a cool look and an affinity for destruction. Lobo would have brought a visceral fighting style that emphasizes pure brutality to face off against the other oversaturated DC characters. Playing as this sarcastic, long-haired biker would be a pure joy. Plus, an alternate costume featuring his classic mullet would have been awesome. A mullet can improve anything.
Even if it was recently rumored , I don't care he's still missing.