With this list, we tried to steer clear of offshoot titles as much as possible. You won't see Mario Kart or Dr. Mario on here, even though we think that they are some of the more amazing Mario titles out there. We tried to stay true to the classic Mario stories as they progressed throughout the many Nintendo systems. This is the list of some of our favorite Mario games that add to the canon and lore of the Super Mario universe, or they are titles that reinvented how we viewed our favorite plumber-turned-hero.
Super Mario Bros (NES)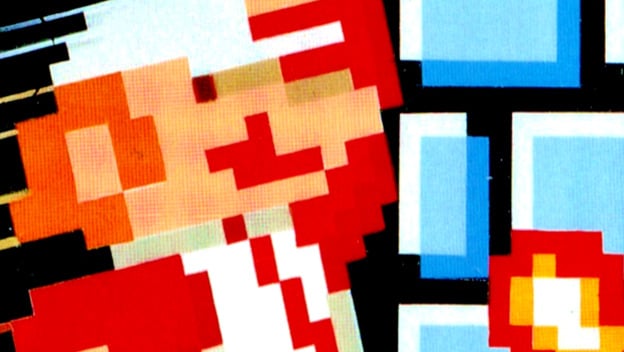 It all began on a September day in 1985. A little man in a pair of red overalls was about to change the world and become a pop-culture icon. But no one knew it at the time. As you would run, jump, and squash your way through the eight worlds of this game, you were treated to the reward of finding out that the princess you were looking for had already been moved to another castle. But never before had gamers experienced such frenzied gameplay. The little red plumber became a nearly overnight success, and he has been riding that wave ever since.
Super Mario Bros. 2 (NES)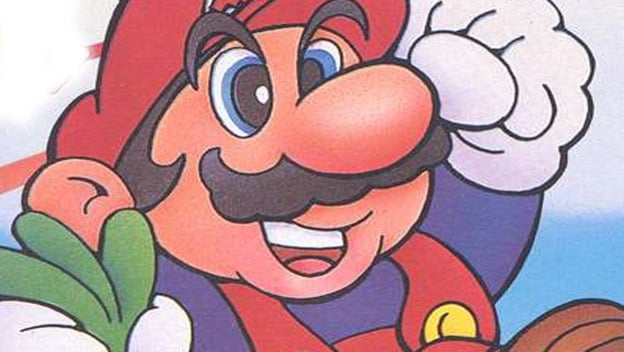 After gamers had gotten so good at the first game that they could actually beat it in under eight minutes, they were left wanting more Mario. And in October of 1988, their wish was granted. Nintendo released Super Mario Bros. 2 and gave gamers a wholly new Mario experience. In addition to the side-scrolling mayhem of the first title, SMB2 added in the vertical-scrolling axis as well. Then, to beat it all, they gave the player the ability to play as the princess they had so diligently searched for in the first title as well as the ability to pull items up and use them as weapons or platforms.
Super Mario Bros. 3 (NES)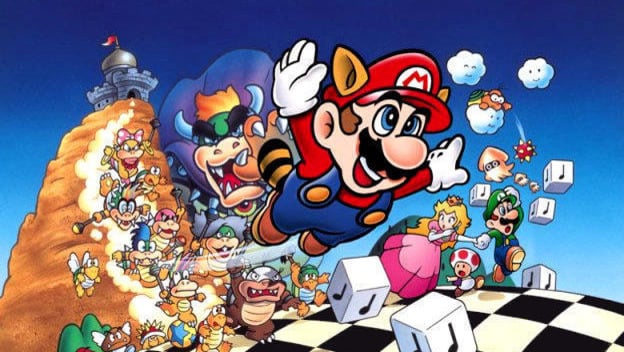 As if Nintendo hadn't wowed gamers enough with the first two outings, it stepped up its game yet again in Super Mario Bros. 3 . In addition to vertical and horizontal axes, the ability to pick up and throw items and enemies, and new power-ups, the company also threw in the ability to initiate movement behind the background of the levels to access secret areas. Nintendo also added in mini-games at Toad's houses throughout the game, such as slot machines and a card memory game that would yield items. Then to top it all off, Mario fights the Koopas atop giant flying, floating, and rolling fortresses that take expert timing to navigate. It was the most enthralling title in the series at the time.
Super Mario World (SNES)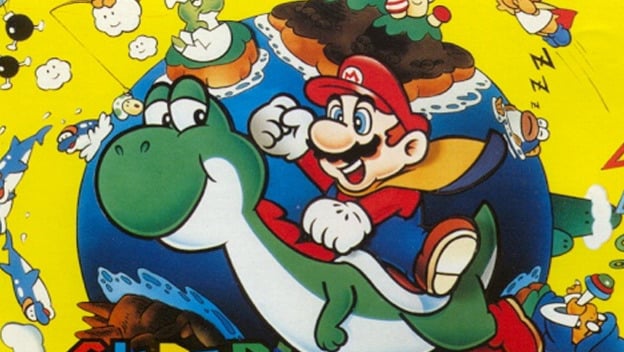 Super Mario Bros. 3 was released in February of 1990. But in November of that same year, the Super Nintendo Entertainment System hit the shores of North America. And with that arrival, a new and even more amazing Mario game came along with it. Super Mario World took everything that was learned in the first three SMB titles and then ramped it up again. It introduced us to Yoshi, who would become a staple in the Mario pantheon, and it also gave Mario and Luigi the ability to fly using the Cape Feather. It met with critical acclaim and continued getting great reviews, and it has been re-released four times since its outing in 1990.
Super Mario RPG: Legend of the Seven Stars (SNES)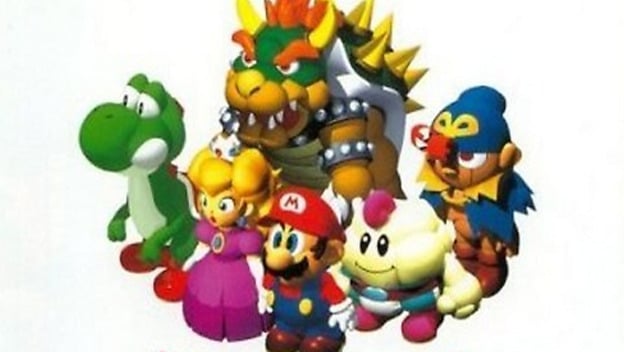 In May of 1996, a new breed of Super Mario title hit the shelves. Super Mario RPG: Legend of the Seven Stars was developed by Square (now Square Enix) for the SNES. Similar to early Final Fantasy titles, SMRPG is a turn-based combat game in which Mario and his friends must race to stop Smithy from ruining the world and return the seven pieces of the star road to their rightful places. This title is one of the earliest titles where Bowser and Mario work together for a common goal. It also introduced us to new characters like Mallow and Geno.
Paper Mario (N64)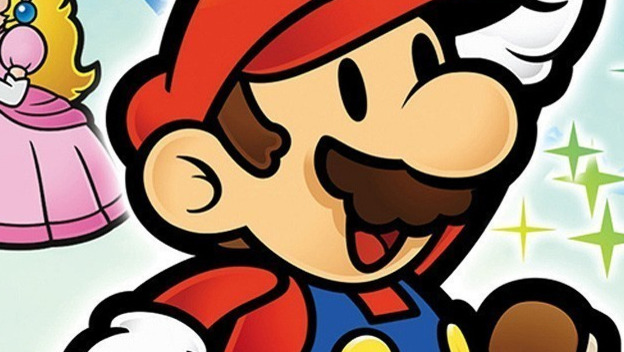 2001 brought an even newer kind of Mario RPG game. This re-imagined world of Mario is one made of paper. The plot is one we all know. Mario tries to save Princess Peach from Bowser. Only this time, Bowser is invincible due to the Star Rod that he possesses. Mario must find the seven Star Spirits in order to negate the effects of the Star Rod and save Peach and the rest of the Mushroom kingdom. Paper Mario is a 3D adventure with 2D characters existing in it. It is also a story-driven RPG with turn-based combat that can be augmented by performing action commands. Honestly, it is one of the most creative and fun Mario titles ever.
New Super Mario Bros. U (Wii U)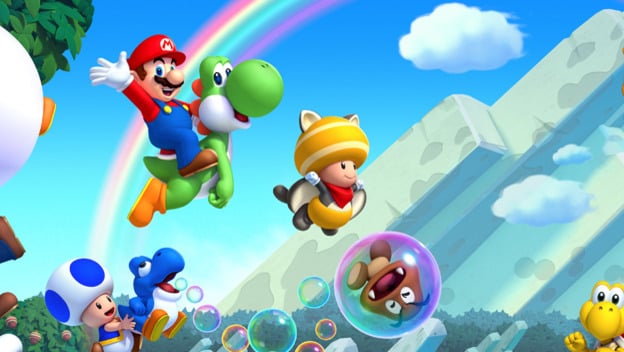 This entry into the series takes the concepts set forth in the original Super Mario series and adds a whole lot of new stuff to make it feel like a brand-new title. First and foremost, the ability to play with five players simultaneously in any given board is incredibly fun. It allows you to play through the charm of the early titles with the added bonus of playing with your friends at the same time…no split-screen, just five characters on the screen wreaking havoc in the Mushroom Kingdom. Also, using the Wii U GamePad, you can add blocks into the path of the other gamers or take them away as you play, adding a whole new degree of exploration and inventive play styles.
Super Mario Galaxy (Wii)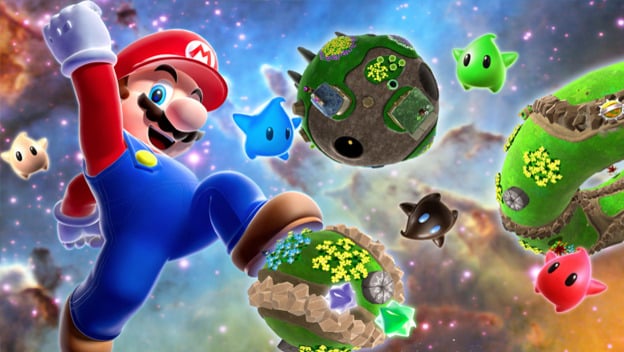 Peach has gone and gotten herself captured by Bowser and his minions again. Only this time, Mario has to chase him through the galaxy in order to stop him from ruling the universe. Bowser plans on ruling the universe by replacing the Sun with one of his own Bowser-made Suns. Using a gravitational physics system, SMG has a unique gameplay style. It is definitely a fresh take on the ages-old plot of saving Peach…again. In this title, Mario meets an enchantress named Rosalina who helps him collect Power Stars and then turns him into a comet so that he can reach the center of the Universe, where Bowser and Peach are waiting.
Super Mario Sunshine (GameCube)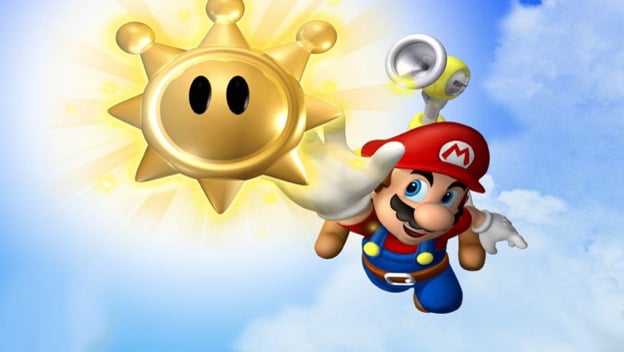 The GameCube was a decent system that just didn't have a ton of games apart from Nintendo's first-party hits. But none of those first-party titles shined (pun intended) like Super Mario Sunshine . This game took the 3D model from the N64 Mario title and gave it even more challenge and depth by adding in the appearance of a Shadow Mario. He's a villain who vandalizes all of Isle Delfino with graffiti and then leaves Mario to be blamed for it. So in addition to the task of saving Peach (again, anyone think this chick is more trouble than she's worth?), Mario has to clean up the island with the use of the FLUDD apparatus–which he can use to clean, defeat enemies, or propel himself forward.
Super Mario 64 (N64)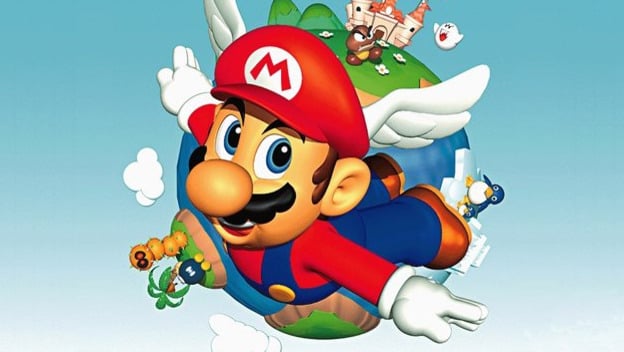 In the same year that brought us Super Mario RPG (which made us see Mario and his pals in a new way), Nintendo blew our collective gamer minds again with the Nintendo 64 and its included game– Super Mario 64 . It was the first time that gamers were given a real, fully rendered, 3D Mario adventure. It was also the first time that travelling by jumping through liquidy mirrors dazzled gamers with its ripple effects. This game is all about exploration. You can walk into nearly every room of every building you see. You can search for things in new places, such as behind waterfalls and under staircases. This game was the first time that gamers could use an analog stick to control Mario. If it weren't for this gem, Mario may not have ever even made it into the modern gaming generation.