Welcome to our list of the Top 10 Controversial Video Game Women. These female characters have managed to tear gaming communities apart with flame war after flame war. Some of them are poor portrayals of realistic females, others are just plain old WTF worthy, but one way or another, someone has managed to start controversy over these female characters.
Marian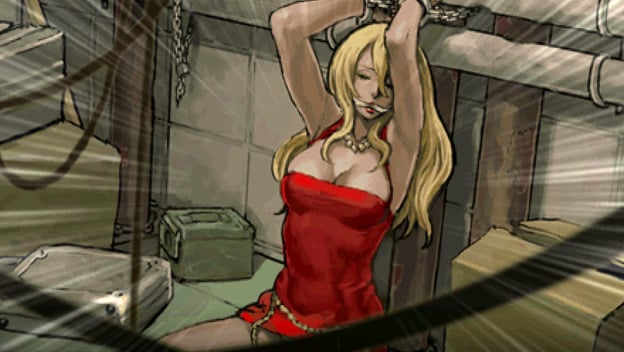 Marian, from Double Dragon , has turned being put in a fridge into an art form. In the first Double Dragon , she is punched in the gut and kidnapped and not seen again until the end of the game. In Double Dragon 2 , she is shot to death literally before the game begins, only to be resurrected at the end to be kidnapped once more in Double Dragon 3 . Marian isn't just put into a fridge; she's put into a cryogenic storage container!
Samus in Metroid: Other M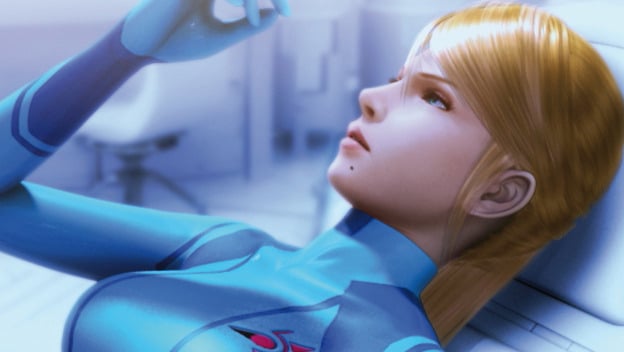 We aren't talking about the Samus we all know and love here. We are specifically talking about Samus from Metroid: Other M , the game that changed her from a badass bounty hunter to a whiney little co-dependent brat. Samus would literally burn to death in this game if not for the fact that Adam, her "commanding officer," gave her permission to use her Varia Suit. This is the same girl that literally drove an entire planet of alien parasites to extinction by shooting them one by one, and she is willing to kill herself for some douchebag we barely know anything about?
Most of Arcana Heart's Cast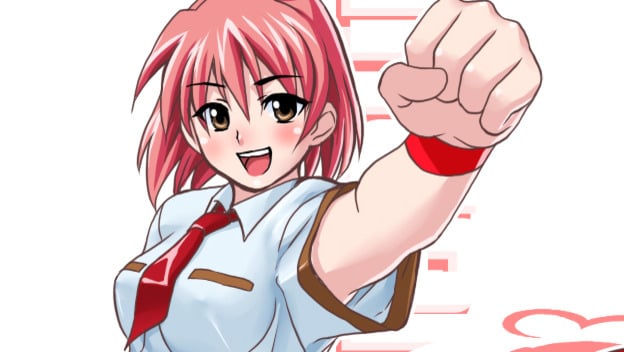 Arcana Heart , one of the first all-female fighting games, has a cast made up of either A) 21-year olds that look like they are 14, or B) 14-year olds that look like they are 21. Either way, this game is extremely problematic, especially considering all the erotic fan art for the game you can find on Deviant Art. Just because the game says she is 2000 years old, doesn't mean you aren't a pedophile for looking at naughty pictures of her in a schoolgirl uniform.
Those Women You Mack It to in Killer Is Dead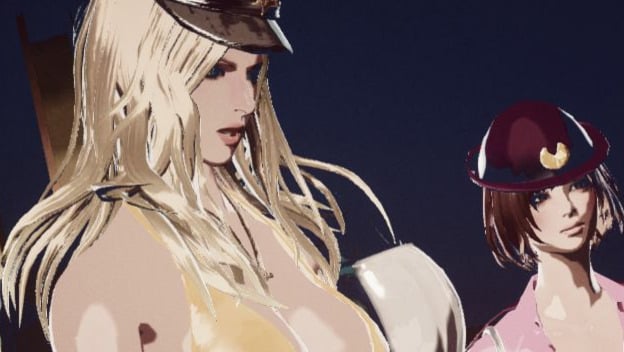 Oh Suda 51, you so crazy! Who would have thought that the only thing you needed to do in order to pick-up women is stare directly at their breasts and shove gifts at their faces? Hey, you might even get a new assassin technique out of it! Talk about the objectification of women! These women were literally made into game objects that you had to ogle in order to proceed. I guess calling these missions "Gigolo Missions" was fair warning.
Ivy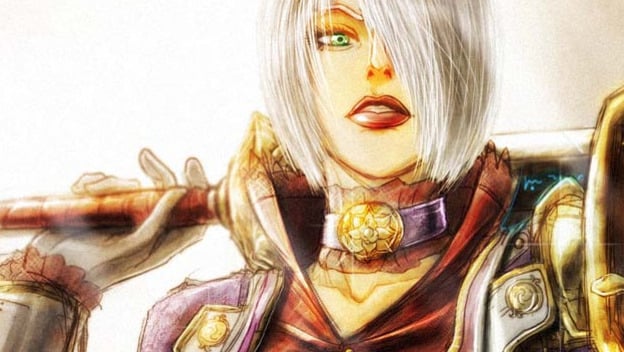 Ivy is the poster child for breasts in video games. In fact, when Soul Calibur V was coming out, Namco Bandai's major marketing campaign was literally just a head-on shot of her cleavage . She is consistently one of the most scantily clad women in gaming as well. Also… she's like, really old… like, possibly immortal old. Oh how we wish that the follow-up marketing campaign, which just had a shot of Voldo's crotch bulge, was a real thing.
Anyone in Dead or Alive or Ninja Gaiden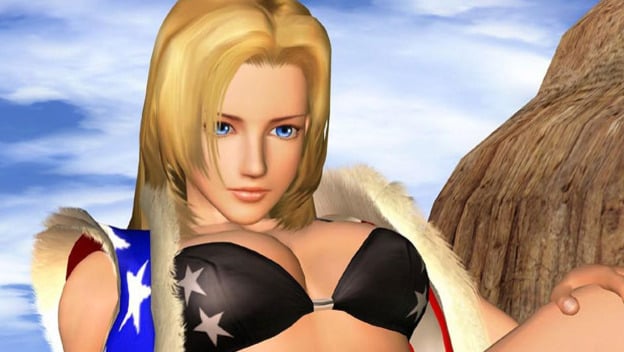 Let's rattle off some real terms when referring to the casts of Dead or Alive and Ninja Gaiden : "Breast Physics," "Jiggle Physics," and "Motion-Control Breast Movement." Do I really need to go on? Heck, Tecmo Koei literally made a game that was nothing but the Dead or Alive girls jumping around and playing volleyball in skimpy outfits. These are possibly the most objectified girls in gaming history. It doesn't help that they are also objectified poorly! Who else remembers the breast physics engine that made each breast bounce independently of the other in weird directions? It was like they were possessed.
Poison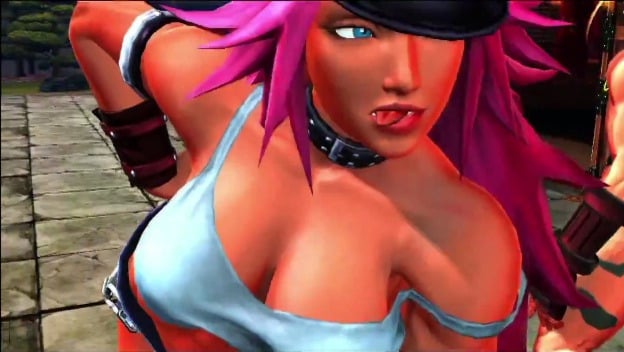 A great body, wild hair, a wonderful figure, huge breasts, and an attitude that can whip Hugo into shape… what's not to love about Poison from both Final Fight and Street Fighter ? If you are to believe much of the gaming community, it's the fact that she is transgendered. In fact, it seems like players have been arguing for years as to whether or not Poison has a penis, and Capcom isn't coming out and letting us know. Well, we are here to say, "Does it really matter?" What's wrong with having a sexy and powerful transgendered character in a fighting game? She will never be as awesome as Yoshinori Ono is when dressed in the same outfit, anyway.
Bayonetta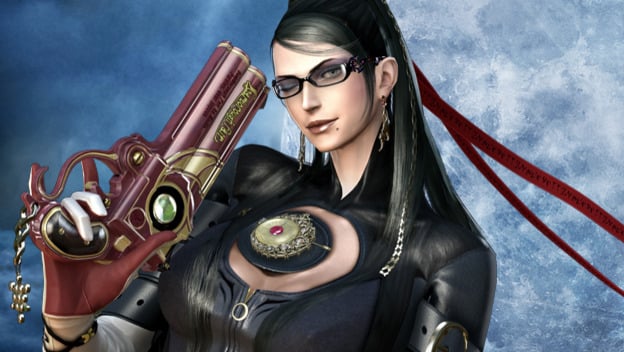 Bayonetta is the self-admitted fantasy of game designer Hideki Kamiya. Some people say she is a powerful female character, as she bends the forces of light and darkness to her will in order to save the people close to her and defeat those who would use her. Others say that she is a sex object, who has to become naked in order to use finishing moves, and who very frequently strikes poses that you would see in a strip club. We are here to ask, "Can't she be both?" Does making a character sexy make her less powerful, and if so, is Bayonetta over-sexualized enough to be considered weak, even if she basically stands up to and overcomes all the males around her? Talk about it in the comments!
The Reyvateils in Ar Tonelico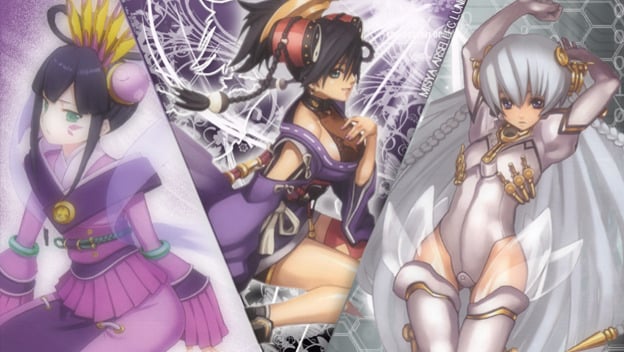 OK… so the Rayvateils, the Ar Tonelico versions of mages, cast magic through singing. That's not so bad. Also, they have to wear skimpy outfits in order to channel the power of inner trauma and social problems. That's… weird. Also, they die if they aren't penetrated by a throbbing life-elongation crystal in a crevice located in their armpits. That's…. what the fuck, Japan!?
Any Female in Custer's Revenge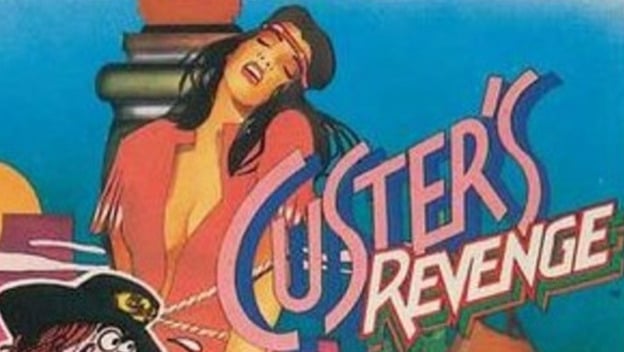 Our final entry on this list really plumbs the depths of video game shittiness. Custer's Revenge is an Atari game about raping people. That's literally the entire purpose of the game. You play a pants-less General Custer trying to get across a field of falling arrows in order to rape a Native American girl who is tied to a pole. You get points for the amount of rape you are able to squeeze in before you die. Here is just a short list of problems with this game. 1) I can't imagine anyone could be attracted to Custer and his pixel dick. 2) I can't imagine anyone, even back in the age of Atari, thought that a game centered on rape was OK. 3) I can't imagine how depraved you have to be to successfully objectify a woman who is made out of two or three squares in an Atari game. 4) Seriously, I thought Ar Tonelico was bad. WTF America!?