So much has happened in the past ten years. Before 2008, I remember having to trawl through eBay listings and bargain bins to find interesting fighting games as I was learning the ropes. Then Street Fighter IV came out, and now fighting games come out at a constant clip.
Since the genre has become cool again, almost burst its own bubble, and finally evened out and grown sustainable, I figure it's about time to wrangle my favorites. But rather than trying to do an all time list with one of the most crowded genres out there, some measure of focus would make this more fun for me.
So, since the console generation is about to ride off into the sunset, I figured it would be a good exercise to list out my favorite fighters of the generation.
Soulcalibur VI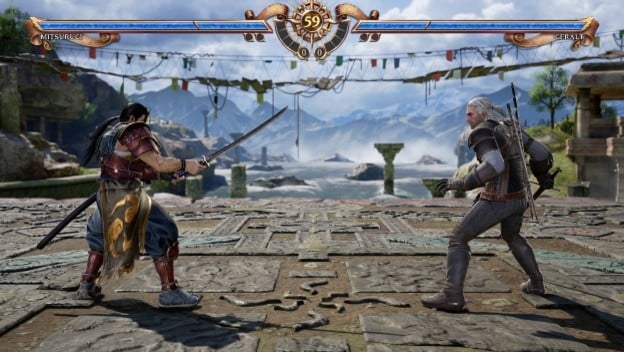 Soulcalibur isn't my favorite fighting game to play in any serious capacity, but it's basically my Mortal Kombat . What I mean is, while I don't think Mortal Kombat is great, I understand why people who aren't good at fighters enjoy it. I don't really have a deep understanding or interest in Soulcalibur , but I really enjoy playing it and especially playing with the character creators and single-player options. The latest entry is the best one so far, bringing the series back to form after a couple missteps.
Samurai Shodown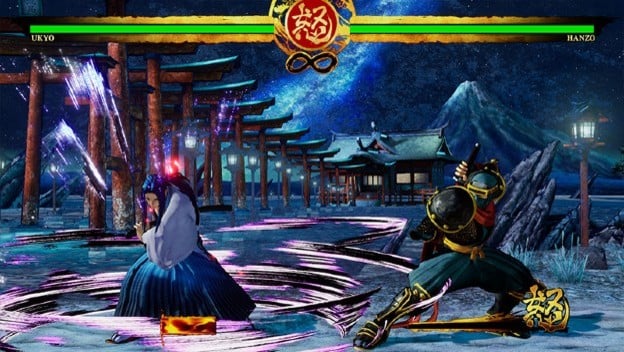 When I first tried a Samurai Shodown game, I was still learning the ins and outs of fighting games. I didn't really understand it then. But SNK brought the series back in 2019, well after I've mastered the language (relatively speaking). It finally clicked, and I've had a blast with how quietly stressful SNK's samurai romp can be. It isn't nearly as flashy as King of Fighters , but it makes up for its more humble style with huge damage and intense footsies.
Street Fighter V: Champion Edition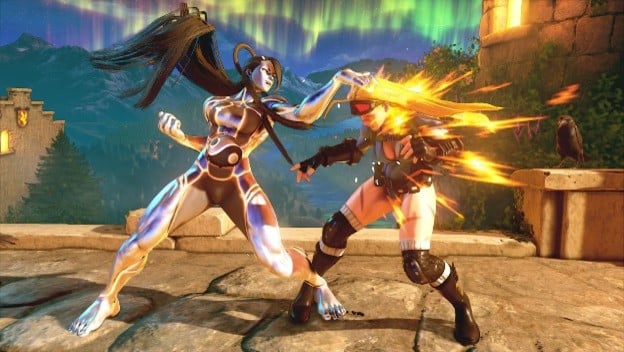 Sure, Street Fighter V had a rough start that it has never been able to truly recover from. But in the years since its controversial launch, Street Fighter V has become one of the most fascinating games in the series. It has distinct mechanics, with an extremely fast and hard-hitting pace. The visuals are incredible, and the roster is enormous. Street Fighter 's history of lore and characters is a dang mess, but that's okay because clearly Capcom is just tossing cool darts at a board and seeing what sticks. That sort of long-term support for fighting games is great.
Gundam Versus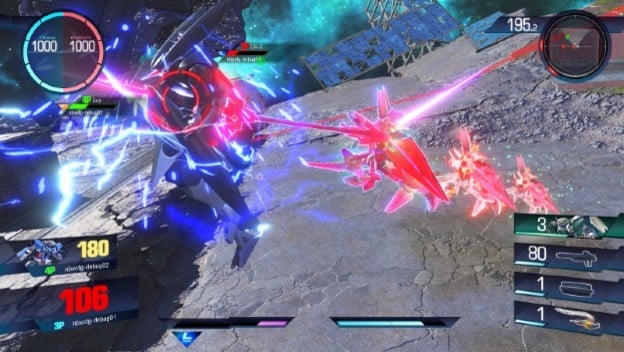 It started during the previous generation, but the arena fighter genre really took off, especially in Japan. While North America hasn't seen a ton of localizations outside of the obvious licenses, one series made its English-language comeback in a big way. Gundam Versus brought an idea that started on the PlayStation 2, then flourished in Japan arcades, to the PlayStation 4 with an original entry. While it isn't as great as its arcade counterparts (one of which is finally being localized in 2020), it's an excellent way to learn a tough genre to wrap your head around. Once you get it though, it's a blast.
BlazBlue Cross Tag Battle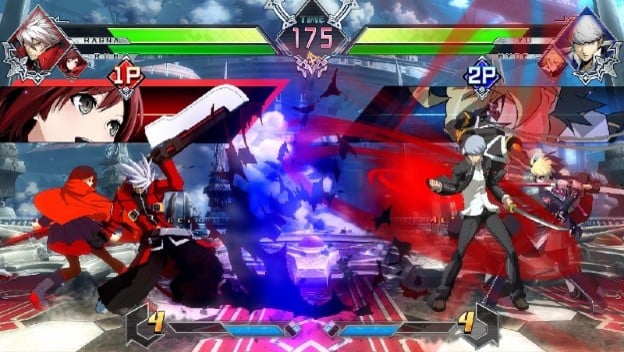 BlazBlue has been around forever as Guilty Gear 's scrappy younger sibling, but as Arc System Works has exploded in popularity, this series hasn't quite maintained its intended spotlight. But then Cross Tag happened, combining the likes of BlazBlue with Persona and other popular niche franchises. It had a great debut showing at Evo the year it came out, and it even landed well with the more casual fighting game fans out there. It's also one of the better options available on the Nintendo Switch, which definitely gave it a boost early on.
Power Rangers: Battle for the Grid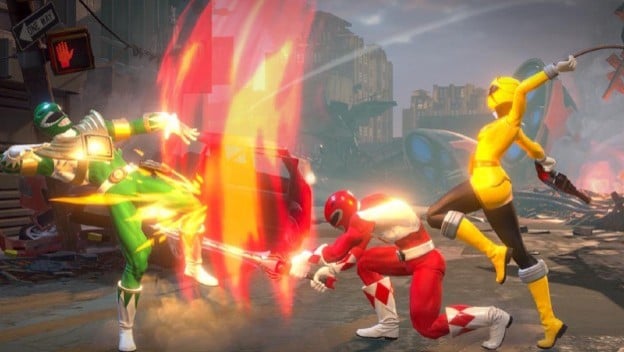 The Power Rangers brand has been oddly powerful in the last few years, from the latest seasons of the show to a long-running comic book series that has turned this goofy remake of a Japanese superhero show into a whole-ass lore. Many video games have been attempted lately, and most of them didn't do very well. Battle for the Grid , however, has been a sleeper hit. Reminiscient of Capcom's Versus series, this small-scale fighter has a lot of cool ideas, fun moves, and awesome combos. It's also super confusing if you haven't read any of the comments, but in a good way that makes you want to read them.
Guilty Gear Xrd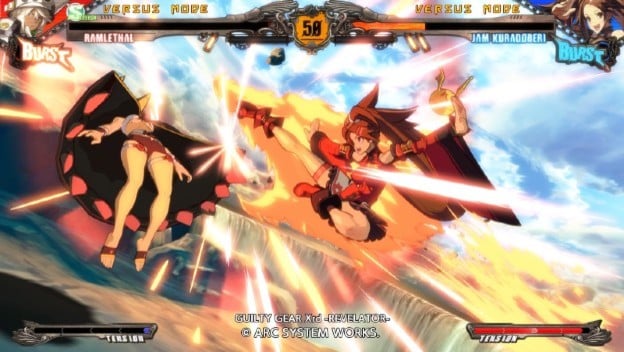 Things were looking a bit dire for Guilty Gear , the ultimate fighting game cult classic. BlazBlue seemed to be ArcSys' main focus, while we mostly just got various ports of the last Guilty Gear . It didn't help that the weird action game/sequel landed like a forest fire. But this generation, the series came back in a huge way with a whole new look. Using 3D visuals to create a false 2D anime aesthetic ended up being perfect, and put ArcSys on a path to renewed greatness and mainstream success.
Super Smash Bros. Ultimate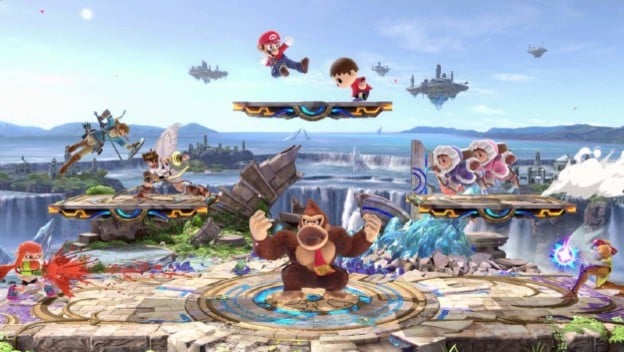 While some may argue it isn't a "real" fighting game, Super Smash Bros. Ultimate was the main event at Evo 2019 and it's a moot point. Smash has been the most hype series out of Nintendo for the past few decades, and Ultimate is exactly what it sounds like. It's nearly every little bit and piece introduced in Smash over the years, all in one package plus more. The roster is ridiculous, the menus are so crammed with content they're hard to digest, and it's one of the most incredible collections of classic game music arrangements ever. It's a pretty alright game, basically.
Tekken 7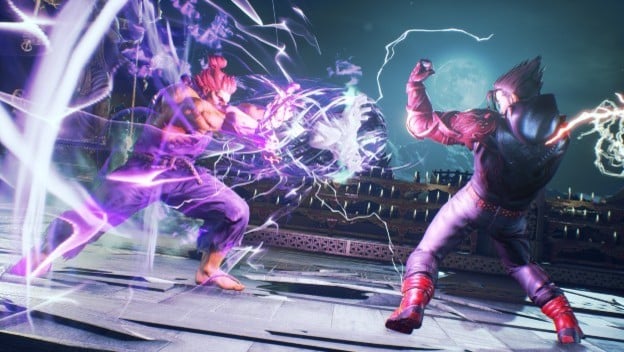 Tekken 7 has been defying video game trends for the past couple of years. What I mean by that is its audience has only grown, making more headway in consecutive Evo participation rates than the series ever has. And you'd think that after six games the interest would have dwindled past its prime, but the unexpected growth has only been a testament to how well-crafted Tekken 7 is.
Dragon Ball FighterZ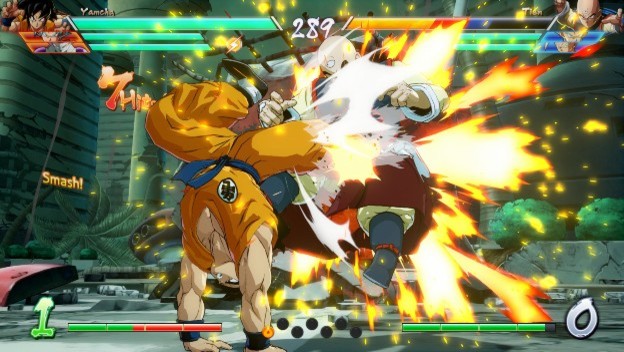 If you had told me a few years ago that a Dragon Ball fighting game would almost single-handedly change the landscape, I would have laughed at you. Don't get me wrong, I love Dragon Ball , but it's not like its video game catalogue has been anywhere near the level of the rest of this list. But FighterZ is an anomaly and one of the best games Arc System Works has ever produced. It came out in the wake of Capcom struggling a bit as well and helped to really diversify the fighting game community and add tons of new blood to the conversation. This game isn't only great, it's historically important .