The PlayStation 2 is finally dead, as production of the console has stopped in all territories. It survived nearly thirteen long years after its original release, making it one of the most loved and popular consoles of all time. Today, we take a look back on ten of our favorite memories from the PlayStation 2 era of gaming.
Final Fantasy Characters Started Talking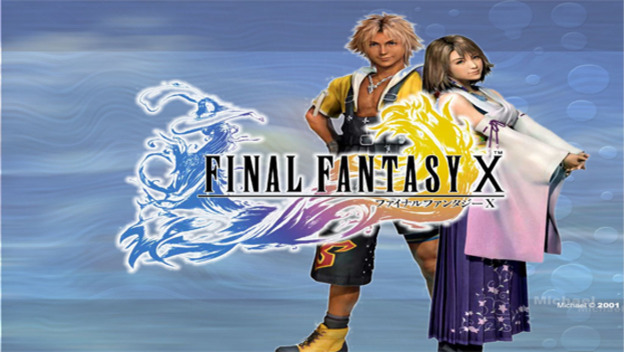 Final Fantasy X was arguably the best Final Fantasy of the PlayStation 2 generation. It came out before Squaresoft became Square Enix, and it still retained a lot of traditional Final Fantasy elements.
However, before we ever had the chance to put the game disc into our PS2s, a huge controversy erupted over Square's choice to include voice acting. Until that moment, Final Fantasy had only ever told its stories through silent text boxes, the method that was used ever since the original NES title. However, Final Fantasy X used in-game cutscenes, complete with a full voice acting cast. Despite the original controversy, fans loved the change, and Square Enix has been providing fully voiced characters ever since.
Grand Theft Auto Went 3D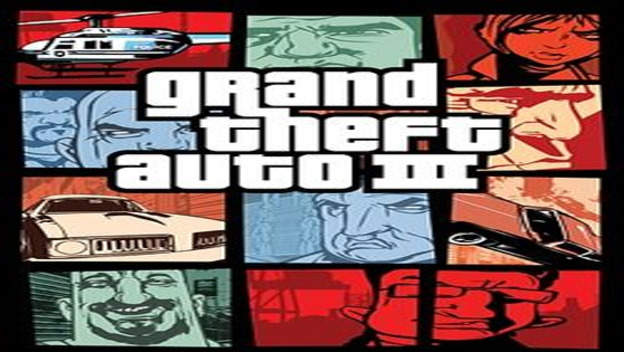 The original Grand Theft Auto was a neat little top-down driving/shooting game that put you in control of a criminal. This was an awesome concept, but one that didn't really make a splash in the gaming world until Grand Theft Auto III revamped it. This fully 3D third-person open world sandbox crime spree revolutionized not only the franchise but the entire gaming industry. Now there are GTA-style games all over the place, taking place in huge open worlds that serve as equal parts sandbox and mission hub. And it's all thanks to GTA III.
Killing Things Became a Puzzle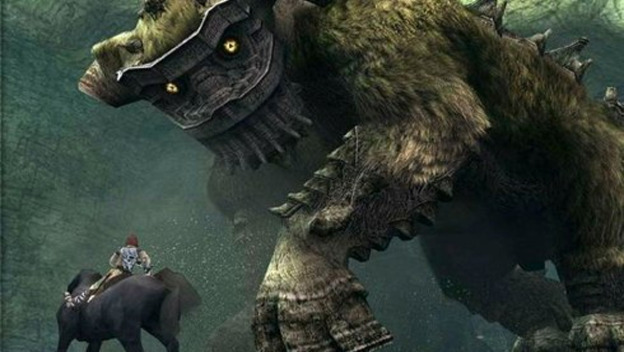 Team Ico is comprised of complete geniuses. ICO itself was a fantastic puzzle game that changed the way we look at platformers, but then they made Shadow of the Colossus, otherwise known as Boss Fight: The Game. You were a man on a quest to kill several gigantic beasts that were far bigger than you, and it was up to you to figure out how. This reckless slaughter of demigods was a fantastic puzzle experience, and we still haven't seen anything else like it since.
Then again, maybe we could experience some of the same sort of magic if The Last Guardian would ever come out. You hear us, Team ICO? You are like three years late already; don't make this become another Duke Nukem Forever!
We Drew On The Screen Without Motion Control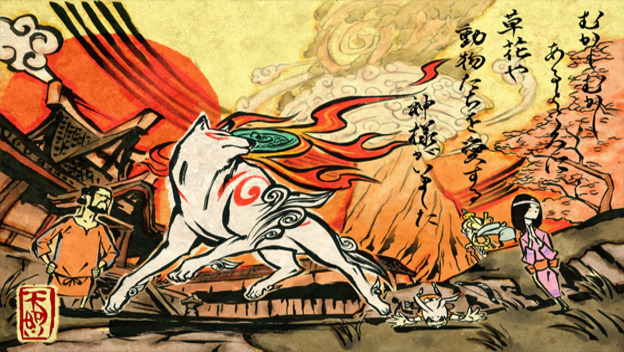 Okami was a work of art. You'd think that a game about drawing on the screen to alter reality would be a shoe-in for motion control (and it eventually would be re-released with such features). But the game came out on the PS2, back when you had to draw with analog sticks. In fact, to this day, many gamers still say the analog stick version is the superior version of the game, even after the eventual addition of motion controls in the countless remakes. Okami was proving that you don't need motion control gimmicks before motion control gimmicks were really even a thing.
Oh, and Okami's awesome cel-shaded graphics, amazing music, and memorable story were great too.
Playing With Plastic Guitars Became Respectable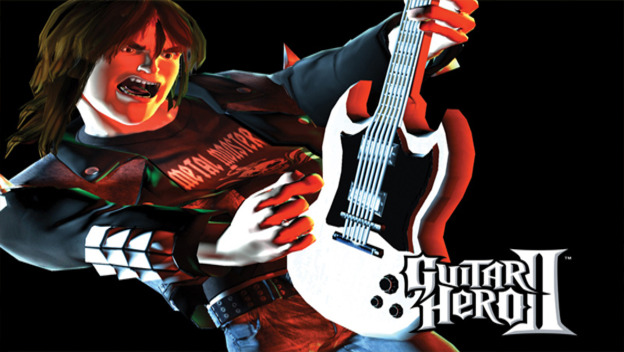 Before the PlayStation 2 era, Dance Dance Revolution was the major rhythm game. But DDR took effort. You had to, like, be in shape! So it was only natural to see an evolution of the rhythm game genre that required much less effort from our chunky gamer bodies.
Guitar Hero debuted on the PS2, and with it came the Guitar Hero controller. The formula—multicolored notes that run down a track while the player shreds out on a plastic guitar—was kept straight through to this generation. Guitar Hero, Rock Band, and every knock off in between used this formula, and many of these even used the original Guitar Hero controller.
Now, the rhythm genre is very slowly dying, giving way to more party-based games like Dance Central, but we'll never forget the first time we plugged in our Guitar Hero controller and played "Stairway to Heaven."
Mascots Took Over Everything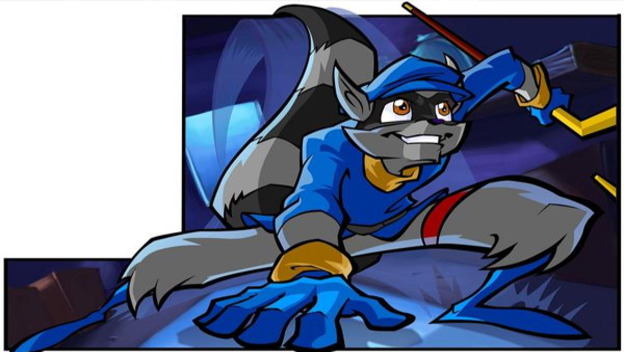 Honestly, there were too many mascot games on the PS2 to count: Ratchet & Clank, Jak and Daxter, Sly Cooper—even Crash Bandicoot and Spyro were still around back then! Perhaps gamers were just more whimsical thirteen years ago, enough that we could actually enjoy the exploits of an anthropomorphic raccoon. Or maybe we just liked action platformers more back then. Either way, many of the iconic cartoony characters of modern-day gaming got their start on the PS2.
Spending 400 Hours of Your Life on a Game Became Okay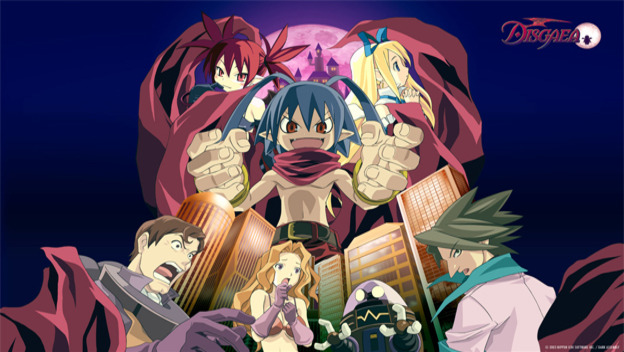 Two names in the RPG business became huge hits in the PS2 era: Atlus and Nippon Ichi. Atlus releases some of the most well-respected games in its MegaTen series, Persona 3 and 4, while Nippon Ichi made a huge splash with the Disgaea series and several other equally complicated JRPG strategy titles. Both of the aforementioned series made it normal to spend hundreds of hours of your life watching number get bigger so that more numbers could get bigger. You had to max out your social links; you had to perfect every geo puzzle in the item dungeons.
In fact, both of these series allowed you to beat their games at a far lower level than you could actually attain in order to encourage near-endless level grinds. And you know what? It was okay, because the PS2 era was the third great age of JRPGs.
Naaaa Na NaNaNaNaNaaa Na NaNaaNaa Na NaNaaaa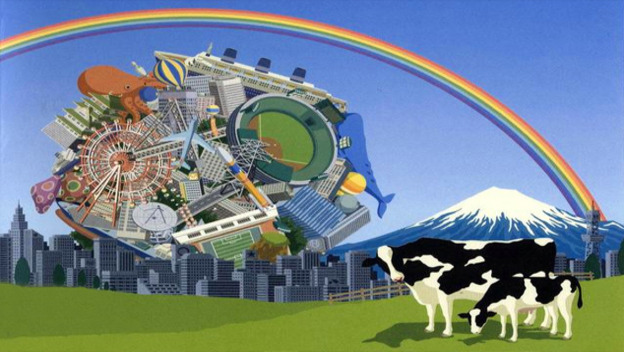 Katamari Damacy. Need I say more?
This franchise started with a physics demo and evolved into one of the most bizarre, frantic, rainbow-vomiting games ever. These days, Katamari Damacy has fallen out of the spotlight, but we all remember what it was like rolling our first Katamari, lighting it on fire, and throwing it into the sky. Katamari Damacy showed us that weird and innovative games still had a place on consoles, and it sold fantastically at a budget price. You could argue that it gave a huge push to the indie game movement that is still going strong today.
Pyramid Head Gave Us Endless Nightmares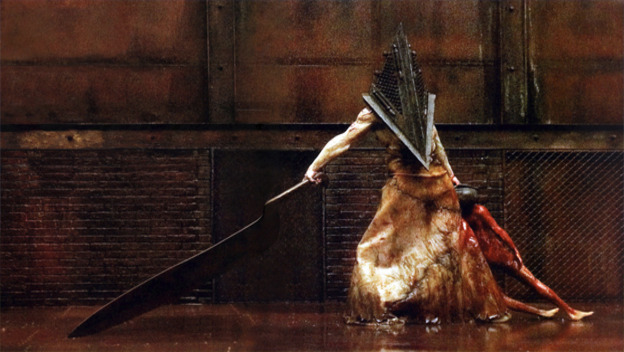 Silent Hill may have gotten its start on the PSOne, but everyone's favorite Silent Hill game was on the PS2. Silent Hill 2 was an amazing title, introducing us to Pyramid Head and a slew of other horrible monsters that were both terrifying and sexual at the same time. It made us feel uncomfortable, hunted, and uneasy with our inner thoughts. Many still argue that it is the best horror game of all time, and even though two more Silent Hills came out on the PS2, they never really captured the magic that was Silent Hill 2. Luckily, other games have since stepped forward to show us that horror can be done respectably in video game form.
Still, Silent Hill 2 may have been the first truly great, popularly accepted 3D horror video game hit.
God of War Happened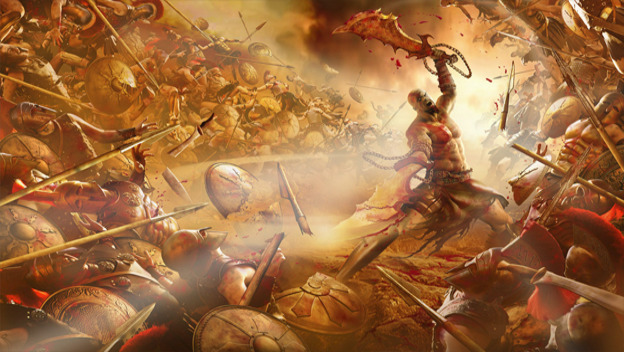 God of War is just a beast of its very own. It's ultra-violent, it's cinematic, it's visceral, and it has sex and hydra murder in the first five minutes. In some ways, it was a grand step backward for the game industry. Its success stands as evidence that all that the gaming world ever really wanted was violence and sex. However, in another way it was a huge step forward. Its gameplay was amazing, its story was great, and its main character was one of the first game protagonists that was interesting while being entirely unlikeable. It's hard to deny that God of War changed the gaming universe forever, especially since the franchise simply won't die (much like its protagonist). In fact, there's a new God of War game on the horizon for later this year.