Sometimes, you have to be a baller on a budget. Other times, you're someone who doesn't mind being a whale, a king of the paying-for-video-games seas. Either way, there's a whole realm of console gaming that exists in a similar free to play space as mobile markets. Some of these games even have crossover with PC and mobile, but that's not the point. The point is, if you have a PS4 or an Xbox One, or even a Nintendo Switch and you want a new game, but you have got no money, it is not the end. Here are your best options.
DC Universe Online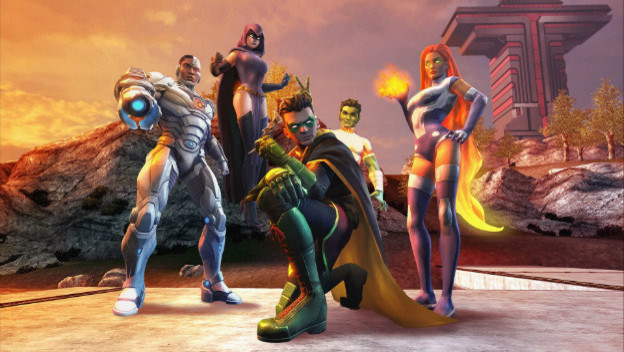 Sometimes, MMOs feel like a thing of the past, but several of them are still trucking, even from years ago. One of them is DC Universe Online , which is still doing its thing despite the situation looking kinda bleak a few years back. One of the best things about it is its console controller-friendly design, which makes playing it much less complicated than you'd think. Also, the character creator is great, even if most people just use it to sorta look like Batman.
Fallout Shelter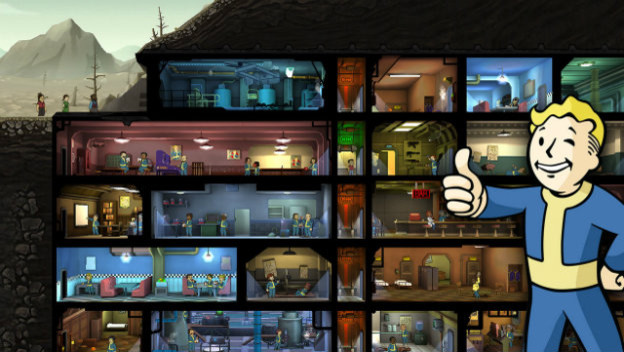 Fallout Shelter is just one of those games that has been universally accepted by the fanbase. Even though Fallout 4 was pretty divisive and Fallout 76 still has some people scratching their heads, everyone who has tried Fallout Shelter has come back with good things to say. It was mobile only for a while, but now you can check it out on any current platform, even the Switch.
Fortnite Battle Royale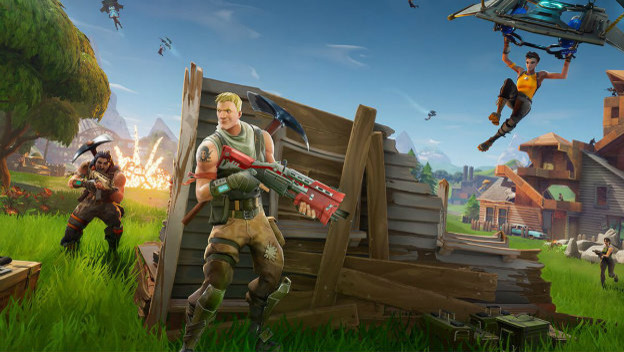 Here's the game that doesn't need an introduction: Fortnite . I doubt I need to describe what it's about. If I do, well, this is the game that has teachers and parents freaking out about generation z kids, because it's so ubiquitous that nearly everyone is playing it. It's on every device, it's free, it's easy to get into, it's arguably a perfect free to play game. That you can, you know, spend money on if you want.
Dead or Alive 5: Last Round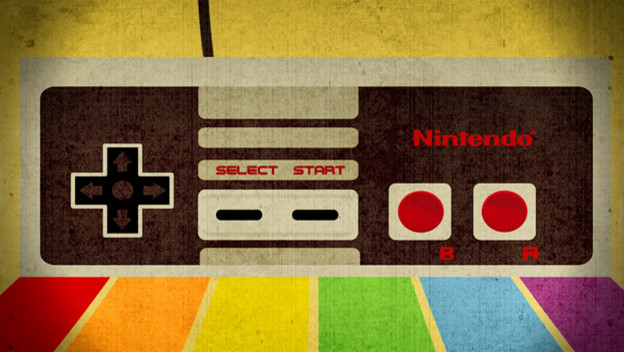 This one is dope because it's, well, a "real game." Dead or Alive has struggled a bit in the past, although having played Dead or Alive 6 I can say it may be poised for a pretty solid comeback. Anyway, as part of an effort to get more people to try it out, Tecmo Koei released a free to play variant of Dead or Alive 5: Last Round , that gives you a handful of characters for free and some of the game. It lets you try out the systems and get a feel for if you'd like it or not before plunking cash down on the full thing, like a chunkier demo. It's a great idea, especially for a more niche fighter.
Let It Die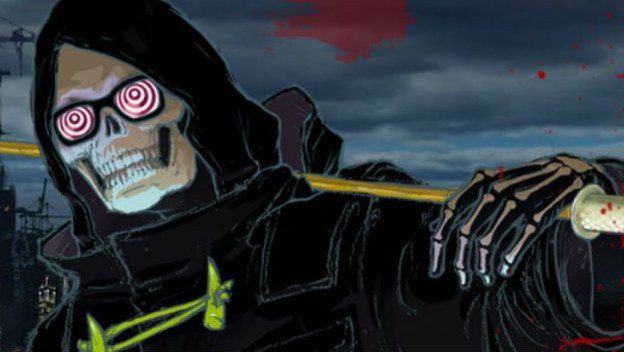 Uncle Death may be the best new character in a Suda 51-involved game since Travis Touchdown, and that's both saying a lot and not very much at all, honestly. Still, Let It Die rules. It suffers from being a free to play game in the ways it wants to entice you to spend money, but as far as its vibe, style, and core game play, it's a riot. It's sort of like a more spooky and punk rock Dark Souls , that's twice as punishing if you mess up. It's an acquired taste for sure, but you can't go wrong with free.
Neverwinter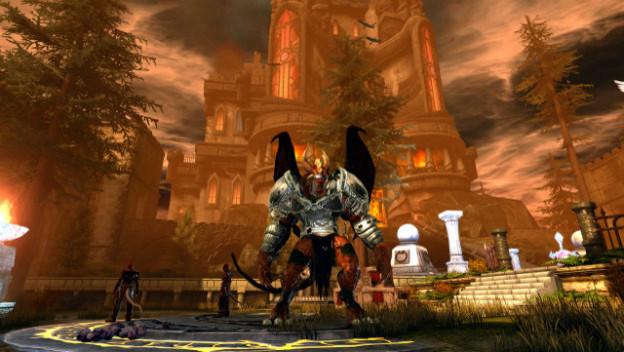 Neverwinter used to be known as a classic BioWare series that helped put that developer on the map. Now, Neverwinter is a free to play online game that's sort of like a MMO, but also wants to tell a story due to the weight that branding carries. Of course, we're also dealing with Dungeons and Dragons licensing here, so you get to play around with character customization to a fun degree. It ain't perfect, but it has been able to carry on since 2013, and even show up on the PlayStation 4 just in the past few years as well.
Paladins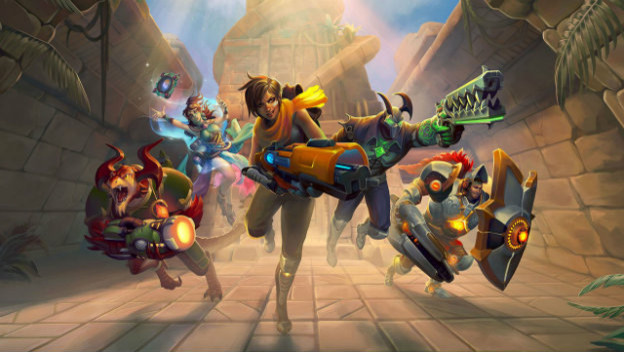 Sure, Overwatch is the reigning king of hero shooters. But like, that thing costs money. It also isn't on the Nintendo Switch. But Paladins is not only free, but totally came out on the Switch recently as well. One of the few surviving hero shooters, Paladins has its own charm that has helped it outlast games such as LawBreakers and Paragon.
Path of Exile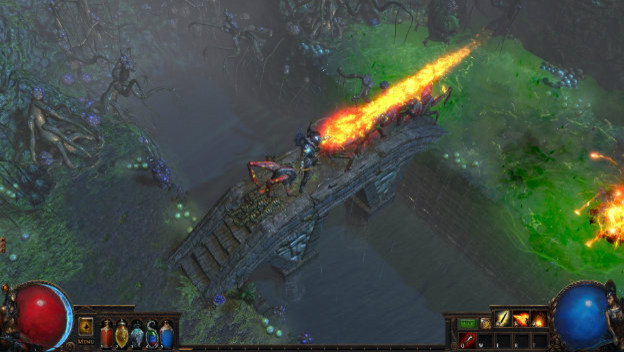 Unfortunately, Marvel Heroes is dead, and if it wasn't it would have been a prime contender for this list. Now I'm sad. Great, thanks free-to-play games list. Anyway, if you want your Diablo fix, but don't want to actually pay for a copy of Diablo III (or you've already crushed Diablo III to dust), you can give Path of Exile a whirl. The fanbase for this game absolutely loves it, due in part to the developers' stance on "ethical" microtransactions, offering mostly cosmetics while the meat and potatoes of the game remains free.
Pokemon Quest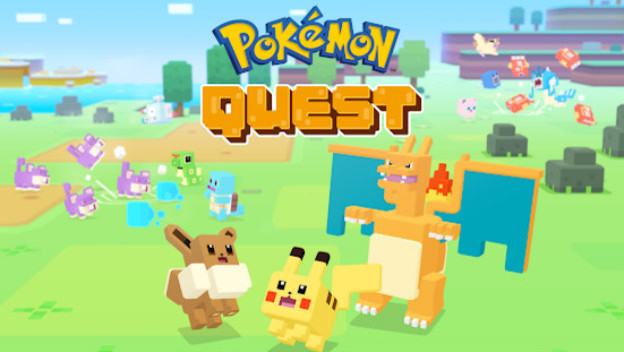 You may be looking at this and scrunching your face up, but I swear, Pokemon Quest is awesome. First of all, it's easy to play. Your Pokemon team do their thing on their own, and it's up to you to activate special moves. Timing on these can be crucial, but as long as you grind appropriately and stuff you'll be fine. In the meantime you make soup with the resources you find, and continuously add new, adorable cube Pokemon to your ranks. It's really good.
Warframe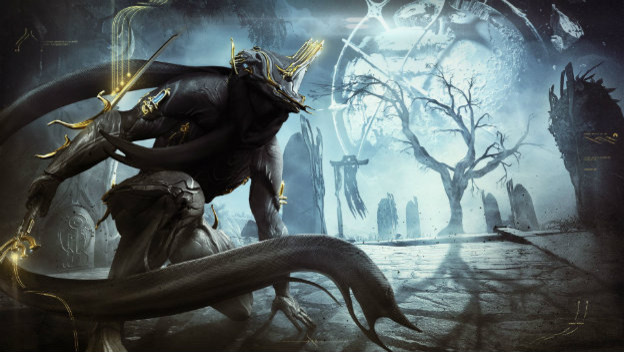 Warframe has had such a huge impact on the free to play market that noclip even has a multi-part documentary on it alongside games like Horizon: Zero Dawn and DOOM . It's a PvE, third-person action game with incredible visuals, constant content updates, and a lot of gameplay depth that the people love. It's not even the most well-received game critically, but a perfect storm of constant support and underground success has made Warframe a constant presence in video games for years now.