In 2015, if you aren't developing something in the indie sphere, you are probably spending tens of millions of dollars on every game project you make. As a result, if you don't sell millions of copies, you aren't going to see much profit, and if you sell barely any copies at all, then you aren't going to see much of that money back. Some developers and publishers are small enough that one or two flopped games can hurt the company so much that they have to close or be bought out by another company. This is a list of those games – games that contributed to the death of  studios we loved.
SimCity 2013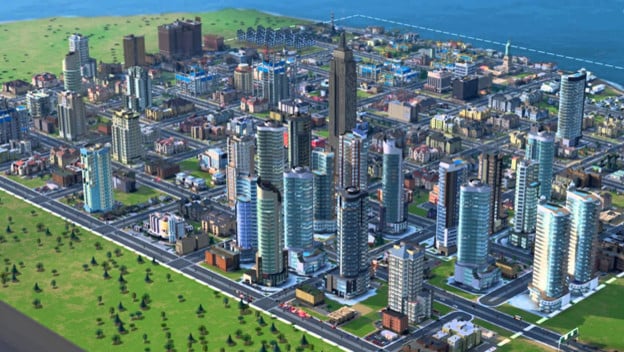 The launch of the most recent SimCity was a disaster. Needless DRM required you to be always online, which overloaded the servers for several weeks after launch. For a while, the DRM plan backfired and it was only players who cracked the game and spoofed an online connection that could actually play. The Sim series is Maxis's baby, their headlining franchise since the studio opened in 1987. However, after the big critical flop of SimCity, owner EA decided to close the studio, cut nearly all the jobs, and move those left over to its Redwood Shores, Salt Lake City, Helsinki, and Melbourne offices. This was particularly crushing as Maxis was located in Emeryville, California right next to the rest of the tech and gaming industry. EA hasn't said that SimCity was the official cause of closing the studio, but the close proximity of the studio's closing to SimCity's failure couldn't possibly be a coincidence.
Daikatana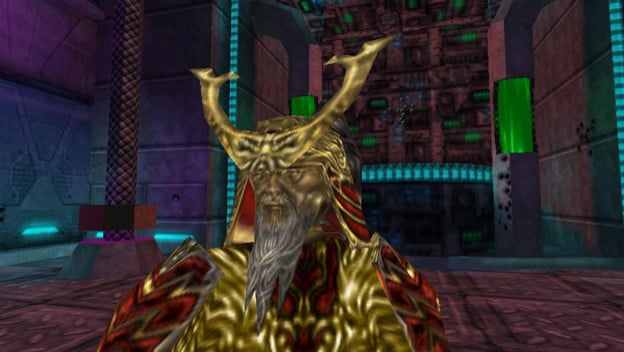 John Romero's Daikatana was meant to be one of his masterworks, but instead has become synonymous with bad games and poor development cycles. Originally planned to be released in 1997, Daikatana was supposed to run on the Quake engine, but when the Quake II engine came out, Romero decided to delay the game again and again to upgrade its graphics. Of course, these delays contributed to turnovers in staff, which caused the code to become spaghetti-fied, and eventually when the game did come out, it was buggy as hell, looked like crap, and just wasn't very fun. A critical and financial flop, Eidos invested twenty five million dollars in Daikatana and its development studio Ion Storm, and shortly after Daikatana's mediocre release in 2000, Ion Storm was closed in 2001.
Tomb Raider: Angel of Darkness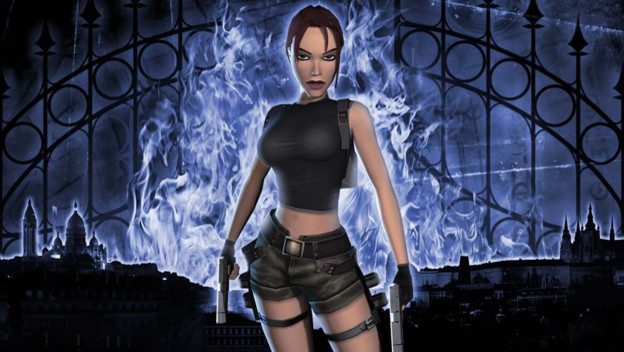 Let's continue the odd story of Eidos with Tomb Raider: Angel of Darkness. Lara Croft was Eidos's poster girl. If Eidos made a few bad decisions they would just release a new Tomb Raider game and it was usually good enough to make their stocks bounce back and the profits surge. But all you need is one really horrible game to kill a franchise dead in its tracks, and Tomb Raider: Angel of Darkness was one really bad game. Critics called it unfinished and sloppy, and it received reviews on par with Daikatana. Shortly thereafter, Core Design, the studio responsible, was sold to Rebellion, Crystal Dynamics took over the Tomb Raider franchise, and Eidos was bought by Square-Enix several years later.
Final Fantasy XI and Final Fantasy: The Spirits Within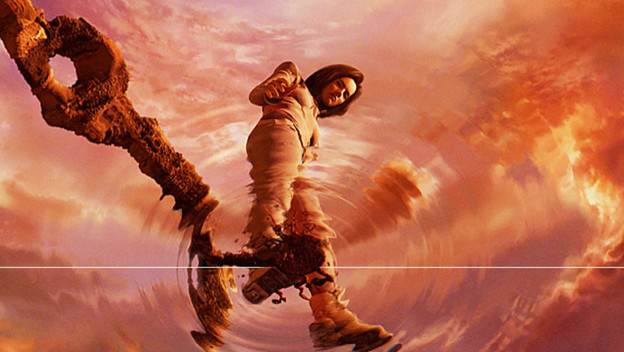 And since we mentioned Square-Enix, Squaresoft had a really interesting plan when they were developing their first MMO, Final Fantasy XI. The idea was that they were going to keep monthly fees down by supporting it through other Squaresoft projects, because they knew that the one thing that killed several new MMOs was their subscription fee. Rumors were even flying around at the time that Final Fantasy XI would be the world's first completely free MMO. However, when it released, it was pretty much the same MMO formula that we all expected, which would be fine, if it weren't for the humongous flop of Final Fantasy: The Spirits Within, Square's first movie project. That project opened, and closed, Square's attempt at funding a movie studio, and shortly thereafter Final Fantasy XI released to mediocre acclaim. Square was later bought by Enix to become the god-monster we jokingly call Squeenix, and Final Fantasy hasn't been good since.
The uDraw Tablet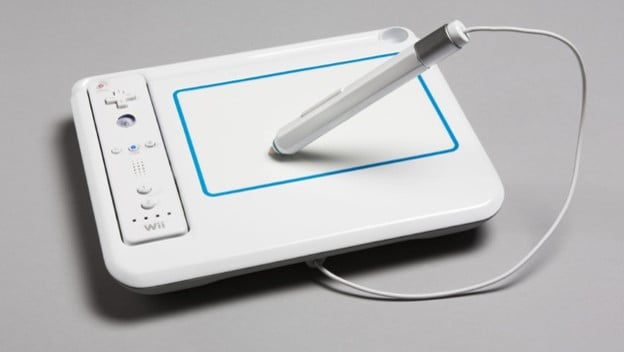 When the Wii came out, everyone was looking to ship some kind of plastic tinker toy that would let whiny kids beg their parents to spend money on them. This was the case with the uDraw tablet and the Wii. Released by THQ, the uDraw tablet was, essentially, a stylus and tablet interface well before the Wii U GamePad saw the light of day, and on the Wii it made a little bit of money. But then THQ went ahead and released it for the Xbox 360 and the PS3 as well, and sales sunk like a lead balloon. Over a million units of the uDraw went unsold, THQ posted a $56 million dollar loss that year, and before long the mid-sized publisher's corpse was dissected and consumed by a bunch of other publishers.
Haze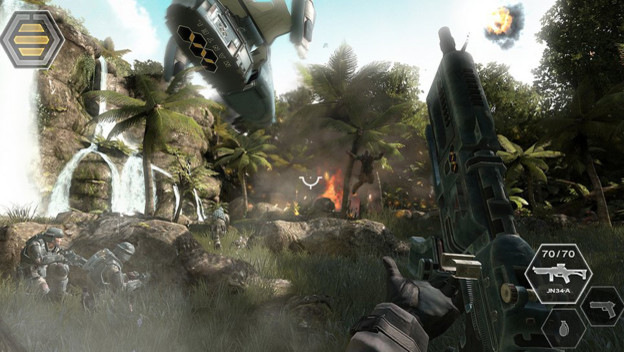 Haze was supposed to be a blockbuster title for Ubisoft. Developed by Freed Radical and made by people who worked on titles such as GoldenEye, Perfect Dark, and Timesplitters, Haze was going to be a new kind of futuristic first person shooter, combining elements of old school shooters with new school sensibilities. Announced at E3 in 2006, the game later released in 2008, after being delayed one year, and had poor reviews at best. The graphics were glitchy, the story was shallow, and the game simply felt like it was trying too hard to be edgy and hardcore. Six months later, Free Radical closed its doors.
Duke Nukem Forever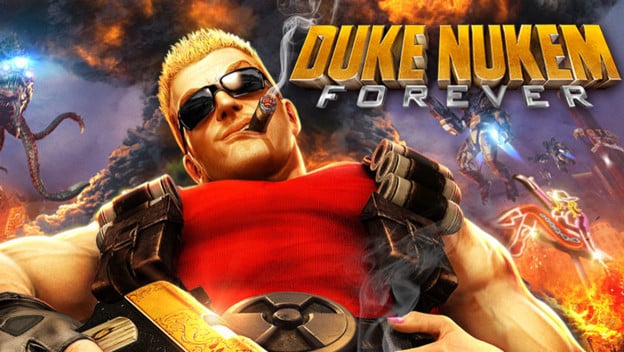 "But wait a minute," you may be saying. "Duke Nukem Forever was made by Gearbox, and Gearbox is still alive and well." Correct you are! But it's not Gearbox that Duke Nukem Forever killed, but 3D Realms, the company that was supposed to make it. The game was announced in 1997, and was delayed practically forever, until in 2009 nearly all of the development team was let go, and Take Two shifted development over to Gearbox. What of 3D Realms? Well, the company hasn't released any games since 2006's Prey, and in 2014, it was bought by Interceptor Entertainment. 3D Realms remains in legal battles with Take Two and Gearbox to this day over alleged unpaid royalties for Duke Nukem Forever. Honestly, it's more a legal engine than a game design company at this point.
Kingdoms of Amalur: Reckoning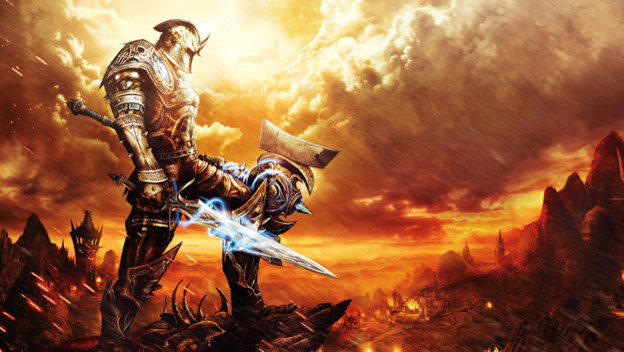 This is a strange one. 38 Studios got funding for its game, Kingdoms of Amalur Reckoning from the state of Rhode Island. That's right, it was one of the first games to be funded by a state government. The state approved a 75 million dollar loan because the studio promised to bring 450 game development jobs to Rhode Island by the end of 2012. Then in 2010, the studio moved to Massachusetts… whoops! In 2012, 38 Studios attempted to pay a loan payment with a bounced $1.12 million check, and later on the state of Rhode Island began investigating the studio.
And what of Kingdoms of Amalur: Reckoning? Well, it actually scored quite well, getting above average scores and even earning a 9/10 from IGN. It's just that the studio spent so much of its money developing its big MMO code-named Project Copernicus that Reckoning's profits couldn't keep the ship afloat. Down into bankruptcy it went. Oh, did I mention that this whole thing was the pet project of former Red Sox celebrity pitcher Curt Schilling? I told you this is a strange one.
Mary-Kate and Ashley: Get A Clue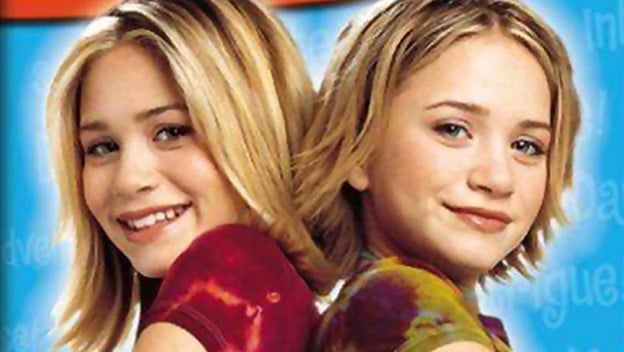 This is perhaps one of my favorite studio closure stories. Acclaim wasn't doing so well in the 2000's. They were suffering bad sales from nearly all their titles, especially because they made so many crappy licensed titles. But that wasn't enough to put them under. No, they had to get sued by none other than Mary Kate and Ashley Olsen. Yes, the Olsen twins, otherwise known Michelle from Full House, sued Acclaim into submission over unpaid royalties for Mary-Kate and Ashley: Get a Clue. Shortly thereafter, in 2004, Acclaim filed for Chapter 7 bankruptcy.
Silent Hills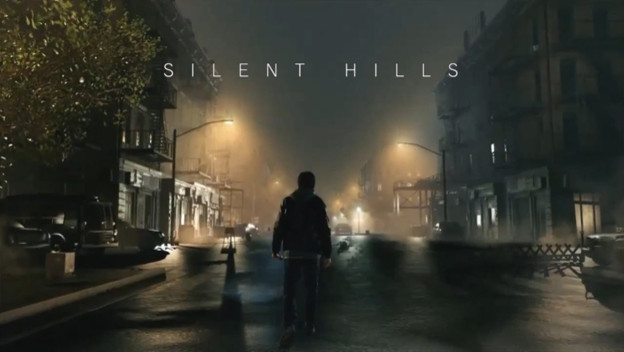 Oh crap! How did this title get on there? I mean, Konami still exists, right? It's not like they recently lost their biggest name developer over some stupid internal drama, right? I mean, I'm sure the money that was needed to get Guillermo Del Toro and Norman Reedus was pretty huge, and the fact that the project simply disappeared without a trace probably didn't cost the studio that much money, right? I mean, Konami saying that they were scaling back console titles and going into the mobile world couldn't have been related to this, right? After all, Konami has tons of interesting titles in development like Pro Evolution Soccer and… uh… right? Right?