There are so many difficult games out there. These are titles designed to challenge us. If someone is patient enough to invest enough time in such an adventure, they'll end up being a better person for it. And really, there's nothing better than playing something designed to kick your ass and coming out on top. It's exhilarating to pull together that sort of feat of strength. If you're looking for that sort of satisfaction, then these ten games are perfect for you.
Super Hexagon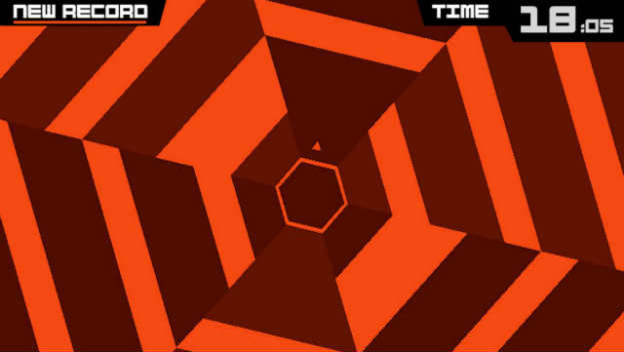 There's something special about a puzzle game that measures how long you can survive in seconds, rather than minutes. That's exactly what Super Hexagon does. The game gets gradually more difficult, forcing you to guide a triangle through series of hexagons without crashing. There are six modes, each more difficult than the last, and even more challenging versions of those unlock if you manage to survive for a minute. It may be the most difficult gauntlet you'll ever run.
Super Meat Boy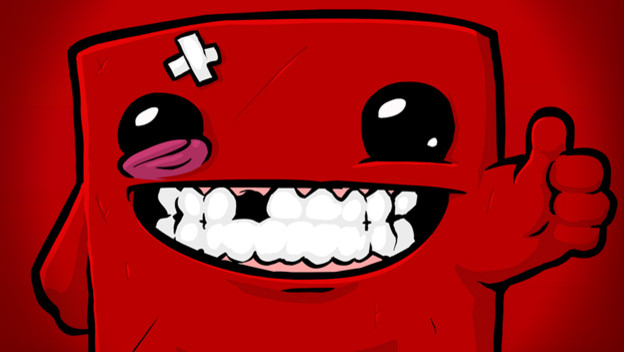 What's great about Super Meat Boy is that this is a game where everyone starts on a level playing field. A level, insanely difficult, playing field. Each stage is filled with hazards that require you to perfectly and precisely time and place each jump. It is punishing, you will die, and it will even let you watch playbacks to see exactly why you suck. But when that muscle memory kicks in and you start cruising through levels, it's an amazing thing.
Battletoads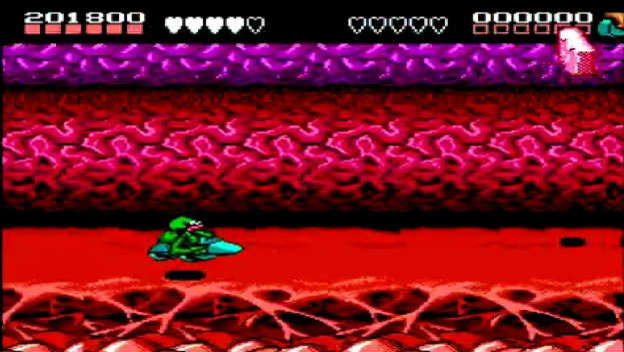 Beat'em ups tend to be the sort of game where you'd expect things could get easier with others and you learn to master things. Not so with Battletoads . It is among the most difficult games ever made, and you might not have even been alive when it came out. That Turbo Tunnel will mess you up. Of course, levels like Rat Race, The Revolution, Clinger Winger, and Terra Tubes aren't much better. Not to mention the fact that your friends playing along could actually hurt you? Ouch.
I Wanna Be the Guy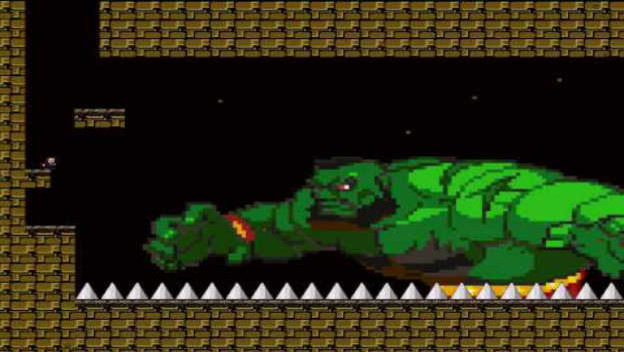 I Wanna Be the Guy is one of the most sadistic games ever made. It is designed to ruin your day. The game has pitfall traps on the world map that can't be avoided, unless you die to it and learn where it is. Which is going to happen, because there's no warning. Also, there are enemies and spikes everywhere. Everything is out to get you, and you die in one hit. But hey, at least you have infinite lives!
For Honor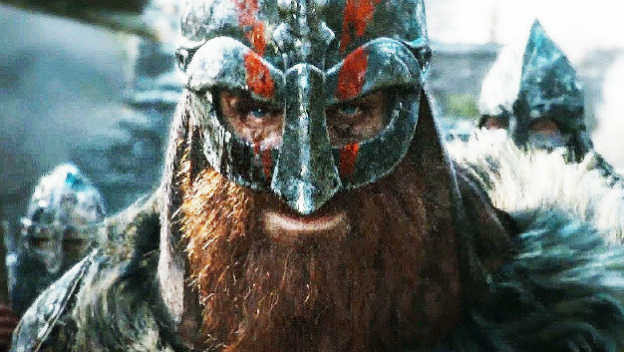 The difficulty in For Honor comes from the other people and tactics you will need to learn to defeat them. There are so many moves and techniques to learn, like guard breaking, parrying, countering, and throwing. That isn't even factoring in the special moves you'll eventually learn. All of these things require on-point precision. Each encounter can be quite lethal. It takes time to master a character in this game, and it could take weeks to get things right.
Demon's Souls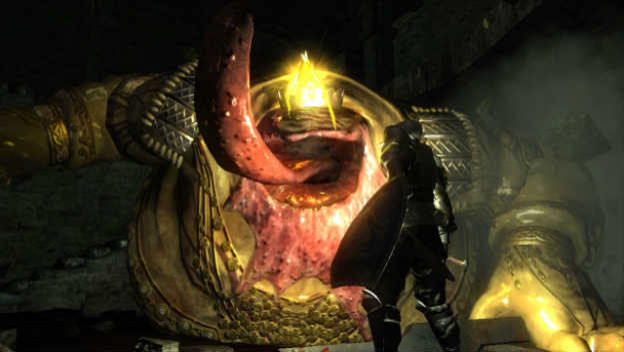 It was Demon's Souls that introduced the world to From Software's tough-as-nails, incredibly gritty, after a few dozen hours you'll finally begin to under stand this action RPGs. This game is one filled with horrific enemies and a world where the tendency shifts, altering gameplay. Dying gives you a chance to reach your own corpse to reclaim lost souls. And, of course, there's cooperative and competitive play where other people's characters can invade your own realm.
Nioh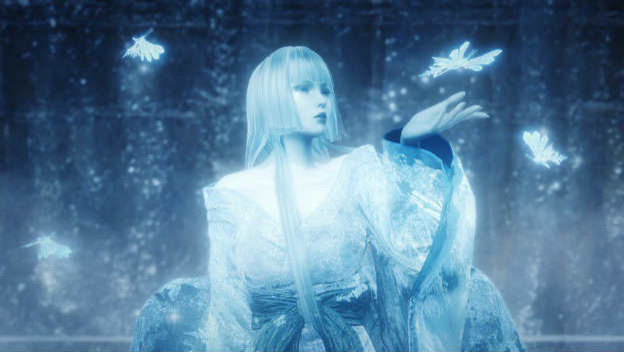 Nioh is a game Koei Tecmo was so determine to make difficult, it held multiple betas to make sure everything was just right. The monstrous bosses William will face are the most terrifying parts. If you aren't taking advantage of the Sloth Talismans, it can take up to or over an hour to beat some of them. You need to know the right weapons, moves, and spells to tackle each one. It can be brutal!
Bloodborne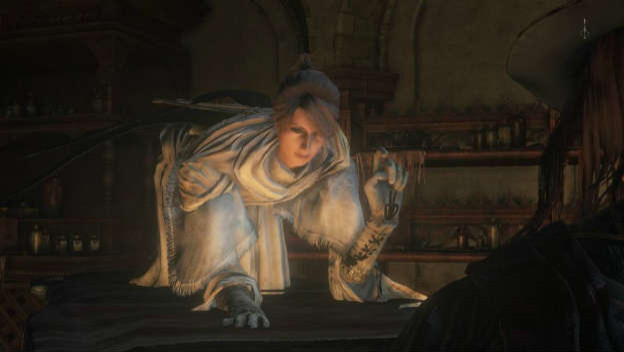 When you play Bloodborne , you could be your own worst enemy. If you don't make a point of educating yourself on stamina management, proper parrying, and the aggression system, you're going to have a bad time. It will not dumb itself down for you and will test you right out of the gate. You need to watch your surroundings, pay attention to what your weapon is capable of, and be patient. If you do, you'll survive this game.
Ninja Gaiden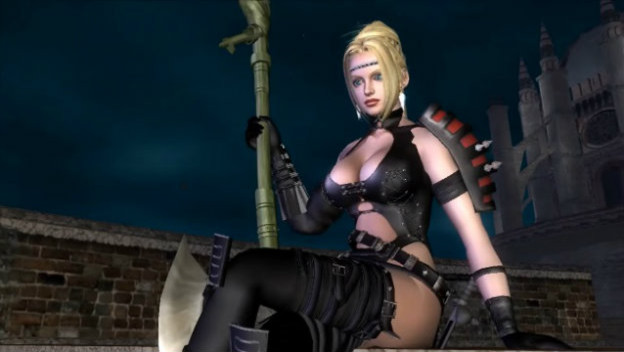 You'd think it would be difficult to be a ninja, right? I mean, they're the best of the best. Ninja Gaiden proves that yes, that is the case. This 2004 game was brutal. Each of Ryu Hayabusa's attacks required exact timing. The enemies were swift, strong, merciless murderers. It's possible to win, but only when instinct kicks in after days spent honing your skills. And, if it wasn't difficult enough for you the first time, an updated version called Ninja Gaiden Black, that made the original even harder and added a Master Ninja difficulty, came out a year later.
Dark Souls III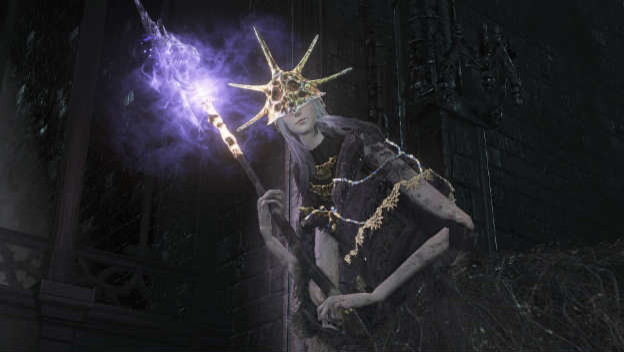 Not only is Dark Souls III the most difficult entry in this particular trilogy, it's one of the most difficult games of all time. This is a learning experience. You discover strategies. You find weapons. You watch enemies in the environment. You do your best to continually face creatures that could very likely be stronger than you. Yet, even though they may have more strength, speed, stamina, and skill, you can still beat them. You can still win. Knowing that you are capable of coming out on top in even this extraordinarily difficult game will help you feel like you can do anything.