Every year around the end of the summer you can feel a tingle of excitement floating through the air into every gamer's body. Back to school excitement? Not a chance. Passion because of the upcoming autumnal ambience? Perhaps for some. Holiday seasons right around the corner? Getting closer. New AAA video games released for virtually every major system available? DING DING DING, we have a winner!
This list will be focused on the top ten titles we are most looking forward to having a go at. And while it admittedly might seem like an off time to present such a compilation, given recent drops like Call of Duty: Advanced Warfare , trust us when we say there are more than enough other exciting games to discuss that are set to release over the next six months or so. So with that in mind, let's begin our adventure through Clickville. (*Note, this list is in no particular order)
Assassin's Creed: Unity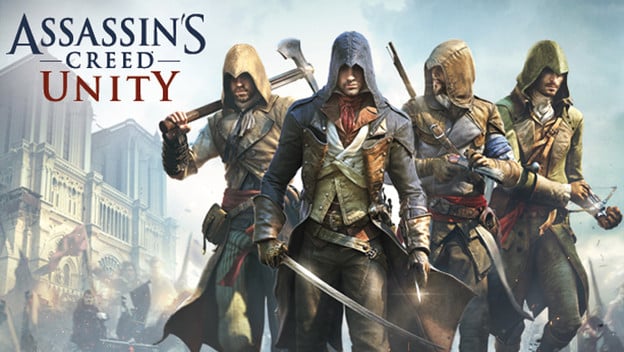 I'm a little biased with this one, because for whatever reason, I have had a torrid love affair with even the idea of the Assassin's Creed franchise since before the first game was released all those years ago. And while I would be the first to admit how disappointing the initial iteration was, it was also clear that there was potential sitting on top of an interesting and ambitious foundation… if only the right people could take the ball and run with it. And boy did they, as title after title after title for the last/current generation of consoles allowed players to take on the persona(s) of Desmond Miles, pseudo-time traveling protagonist extraordinaire, as he made his way essentially through the majority of Crusades-era Italy and Constantinople until (SPOILER) finally meeting his demise at the end of ACIII . Enter a new protagonist (Connor Kenway), some new hardware (next gen, baby!) and a new sea-faring adventure, and we had ourselves a great old time with Assassin's Creed IV: Black Flag . Since then, however, there has been a bit of a lull in the tales of the Animus, and the upcoming Assassin's Creed: Unity looks to be just what the doctor ordered. Set to release to PS4, Xbox One and PC on November 11, 2014, the setting of this adventure has been established to take place in the middle of the French Revolution. And if that isn't cool enough for you, there look to be some forays into the future as well (just go with it for now), and early looks at the product are pretty damn nice, if you ask me (and even if you don't).
Halo: The Master Chief Collection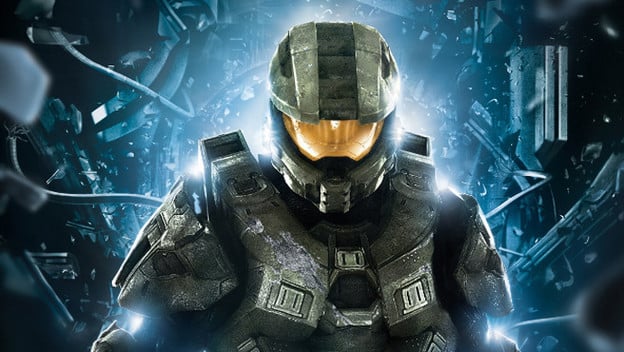 Look, do I really need to give an explanation for why this entry made the list? Take perhaps the most well-respected and highly sought after first person shooter in a decade, compile all four classic games into a high-definition remastered collection for Xbox One, and seriously—how can you go wrong? The only criticism one could make about this one is the fact that 343 Industries (the developer who took over once legendary Bungie left to make a little known game called Destiny ) is sponsoring this one. But when you look at it clearly, Halo 4 was easily a masterpiece in its own right, and definitely a deserved title within the foursome. Also, just for a little bonus, it looks like the first shipments are coming prepackaged with a beta for Halo 5: Guardians as well!
FarCry 4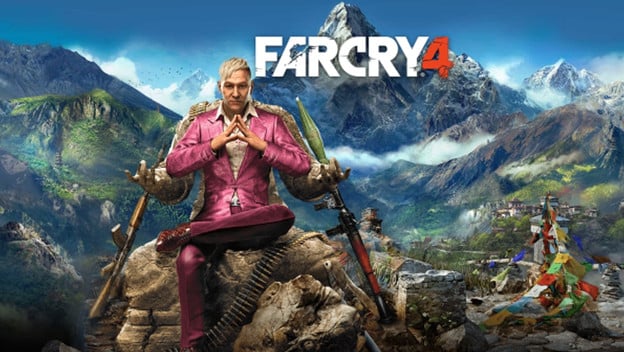 I came a bit late to the Far Cry game (no pun intended), and it was in fact my younger brother who sang the praises of the franchise louder and more passionately than anyone else. "An amazing shooter," he would say, "but not on rails like your usual Call of Duty or Battlefield games. Open world, great missions, amazingly deep enemies and allies—think Skyrim in the modern day and without dragons." "So it's nothing like Skyrim ," I said, and that's when he called me an a**hole and the discussion ended. But I digress. The fact is, my brother was right about one thing: Far Cry 3 was an absolutely mind-blowing experience, from the visuals, to the sound, to the pure and utter gameplay insanity that took place on that d*mn island. And from the looks of things, Ubisoft Montreal has in store for us yet another rocking adventure in Far Cry 4 , set to release to current and next generation consoles and Windows, on November 18, 2014. It should be awesome. Don't believe me? Just take a look at the cover art and tell me you don't want to give that one a whirl.
LittleBigPlanet 3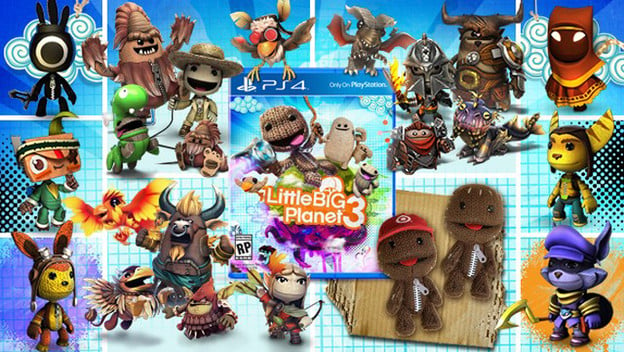 If you aren't up to speed on the LittleBigPlanet w franchise, you either aren't a Sony person or you just don't like video games. Because when all is said and done, Sackboy has made his way into the hearts of millions of gamers on their PlayStation 3 consoles, PSPs and Vitas, and there is no reason to believe that the upcoming next generation version will be any different. The unique blend of platforming and creative building (I would say think two dimensional Mario meets Minecraft , but I'm not sure that does any of the three justice) is something that simply cannot be found in other games, and on November 18, 2014, PS4 gamers will be able to jump back into the fun once more! Oh, and two quick fun facts: voice acting will extend to every character (no more Sims -style gibberish), and apparently saves from LBP 1 and LBP 2 will be compatible for upload and incorporation too!
Dragon Age: Inquisition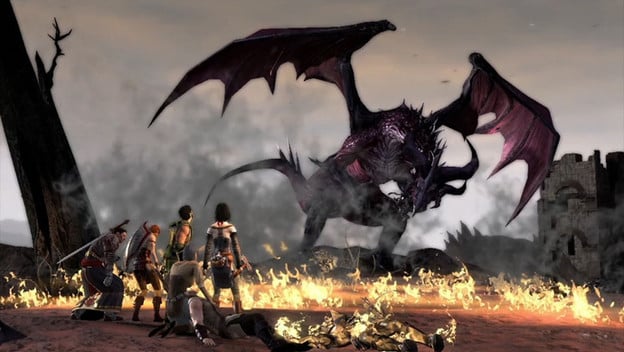 The Dragon Age series is an interesting one to me, and admittedly one that I have the least experience with for the purpose of this list. Nonetheless, I have given both of the first titles a try and could easily see the stark differences between the two. Those who loved the character building, relationship developing, "RPGish" style of the initial iteration could have been put off by the way that the second seemed to focus much more on action and fast pacing, and vice versa. I've had the transition described as somewhat similar in style as the change from Mass Effect 1 to Mass Effect 2 (also BioWare titles), although far fewer people seemed upset in the case of ME2 . Nonetheless, we enter new ground as the folks at EA and BioWare bring the Dragon Age series into the power of next generation consoles, with a promise that the best elements of each of the first two titles will be fused into an ideal game for all who play. Lofty expectations indeed, but hey—that's what lists like this are about anyway, right? In any event, see what you think for yourself when it releases to current and next gen systems and Windows on November 18, 2014.
Grand Theft Auto V: Remastered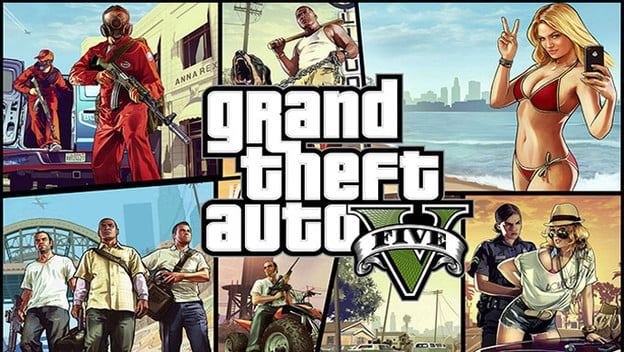 It's rare for me to take on a game the length of GTA V , beat it, play it again, and then look forward to picking it up yet again in its newly beautified form on next generation consoles and Windows on—you guessed it—November 18, 2014. I'll keep this one short and sweet. If you haven't had the chance to visit Los Santos and embody the three main characters, do it. Do it immediately. And if you have played the amazingness that is GTA V previously, do it again. Do it anyway.
Oh, and did I mention FIRST PERSON MODE?!?!
Super Smash Bros. for Wii U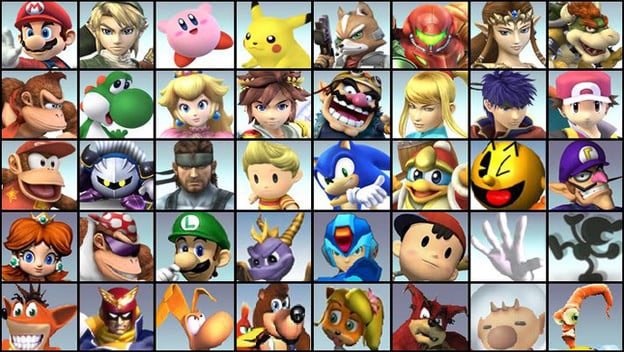 Smash is one of those rare titles that seems to draw together gamers from all lots in life so that they can, either in person or online, beat the living hell out of each other with their favorite loveable Nintendo characters. And, really, what's not to love about that? The formula has worked since the game's initial incarnation on the Nintendo 64 in 1999, and seemingly every other year or so has seen a later and greater version. 2014 was no exception, although this time gamers were graced with not one, but two iterations to be played portably on the 3DS and at home on the Wii U. With over three million copies sold to date for the 3DS, one can only imagine how well the Wii U edition will do once it drops to consumers on November 21, 2014.
Persona Q: Shadow of the Labyrinth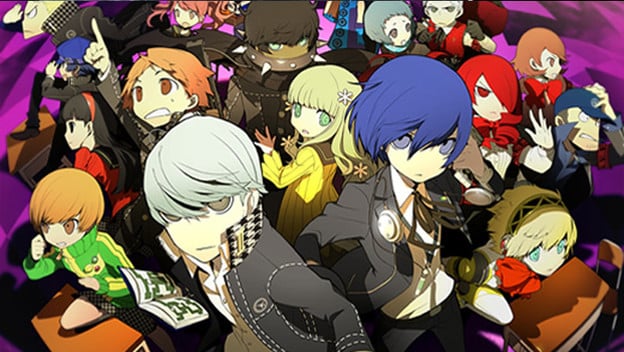 Again, a game really close to my heart, if only because one of its previous titles ( Persona 4: Golden ) got me to appreciate just how immense and addictive JRPG games can be under the right circumstances. Persona Q: Shadow of the Labyrinth continues in the recent Atlus pattern to keep the Persona series on portable consoles, only this time it is set to be released on the Nintendo 3DS (rather than the formerly-used PS Vita). Gameplay for this November 25, 2014 title is expected to represent a blend of Persona 3 and Persona 4 , which itself would be pretty damn awesome except for one sad, sad thing: no more social links! Regardless, this series has too many winners to not at least fire up a new edition and see what's doing, and that is exactly what I hope to be engaged in come late November.
Bloodborne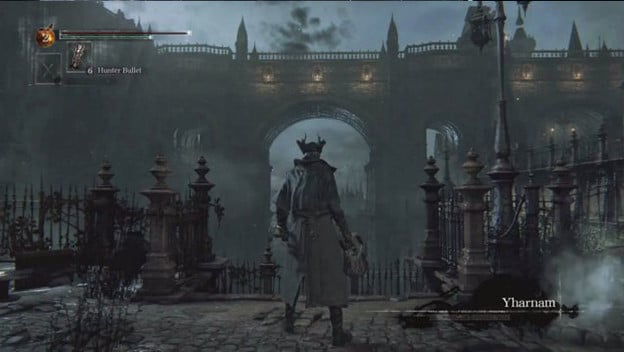 From the creator of acclaimed "get ready to die…a lot" games Demon Souls and Dark Souls comes Bloodborne , a new title set for release on February 6, 2015. Early looks at this PS4 exclusive are beyond impressive, as it appears to take the beauty and challenge of the Souls games while at the same time adding more offensively oriented, fast-paced battle action than ever before. Options look to be customizable and user-friendly—at least compared to before—and players will have the opportunity to enjoy the gorgeous landscapes and monster fights of yesteryear without having to bite the big one every ten minutes in the process. Sounds like a win-win!
Batman: Arkham Knight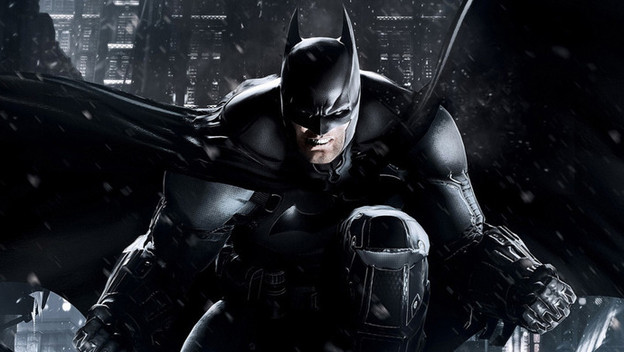 So this last game is a bit past the six-month mark, as it has currently been delayed to release on June 2, 2015, but it's just too big of a title to leave off the list. So please forgive me for bringing it up. Those familiar with the last few Batman titles know that with rare exception (read: anything with the word Blackgate in it), they rocked. But the Dark Knight was truly in his glory when he was being developed and helped along by Rocksteady Studios, who created the now borderline classic games Arkham Asylum and Arkham City . And while Arkham Origins was a solid game and certainly worth a playthrough or two, I simply can't contain my excitement for Rocksteady's return to finish off the Batman series with the biggest of bangs. Or so I hope anyway. In the meantime, I'll just keep looking at that amazing Batmobile in-game footage and try to keep the drool off my keyboard in the process. Don't judge.