When it comes to wrestling, we here at Cheat Code Central are on the hype train. Well, I am at least. But since I write about video games and not wrestling, and wanted to tie the two together somehow, here's a list of my favorite wrestling games. Alternatively, it's the top ten wrestling games of all time! Indisputible, this list is, Brother!
WWE 2K14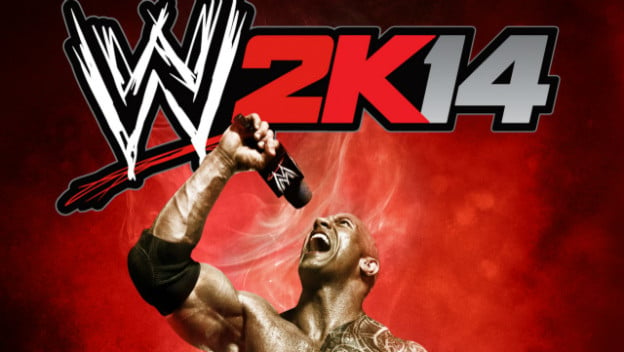 Okay, there's only room on this list for one core WWE game, and it's definitely this one. The obvious reason was, WWE 2K14 was my first wrestling game. I started watching in 2013 and fell in love right around the time this game was coming out. The more supporting reason was, this game turned out to be the last real bastion of customization in WWE games. The current-gen titles just don't have the same guts when it comes to doing practically whatever the heck you want. There's a reason so many cool streams died with the WWE 2K14 servers. You could bust these games wide open, in ways we may never see again as game development continues on its current path.
WWE Supercard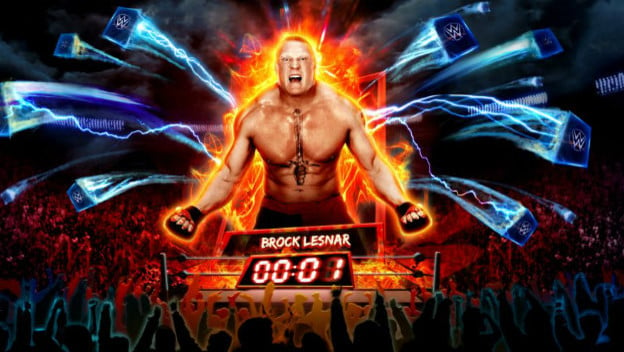 Okay, hear me out. You'll need to for this entry and the next. Look at that image. it's a glowing, deity-like shrine of Brock Lesnar with cards spewing out of him like a nerdy-ass volcano. That is exactly the kind of image that perfectly represents what WWE Supercard is and why it's so popular. WWE Supercard is an over the top, mobile card game featuring goofy wrestling animations and WWE imagery, and somehow it all works. It's a well-designed game and can eat up hours of your life despite the typical, predatory free to play trappings. It's a bit bloated these days, but when it was new it was so much fun.
WWE Immortals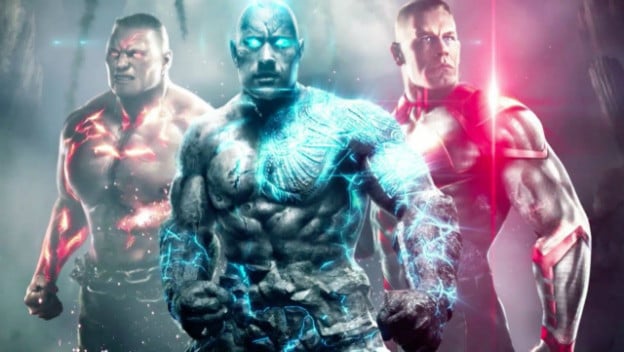 WWE Immortals is the only wrestling game in which you can play a mad scientist Bray Wyatt against Stone Cold Steve Austin with actual rattlesnakes coming out of his arms. Take the Mortal Kombat mobile game formula, a proven success, and slap ridiculous aesthetic affectations on top of the WWE Universe. This is straight from NetherRealm itself, and its over the top presentation nails it. Heck, I'd argue it's more compelling, in terms of character design, than Mortal Kombat itself. Not that I think that's a stretch, but I was always more of a Street Fighter guy. Anyway, for a touch-based fighter it's shockingly competent, and the fun of unlocking bizarre new characters doesn't run dry for a long time.
WWE All-Stars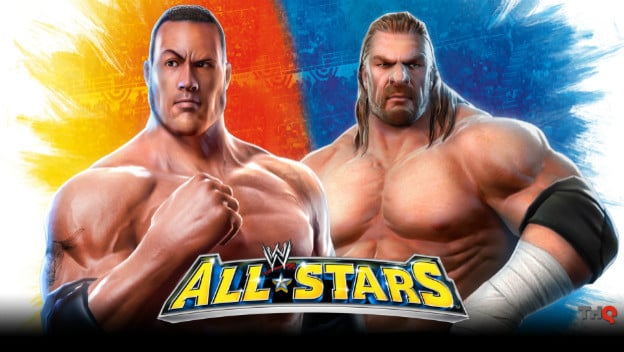 After floundering for a bit before the WWE games became cool again, THQ and Yukes went for something a bit different in WWE All-Stars . The game evoked the feeling of the old, goofier arcade games like WWF WrestleFest . it was bright, big, and not afraid to ham it up at every opportunity. It's an excellent multiplayer button-masher and even had some compelling single-player content. It's a shame it didn't get over more with the fans, but it did lack a lot of the simulation features the wrestling video game fanbase had grown to love.
Def Jam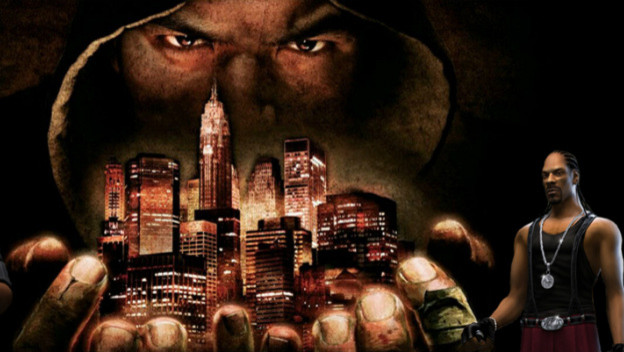 The Def Jam series is a strange chapter in the history of wrestling games, but one of the most important. This is where the lineage of the N64 classics, developed by Japanese wrestling experts Aki, lies. After the WCW brand sank the way it did, Electronic Arts went for a different kind of mass-market appeal, using the likenesses of several high-profile rap artists in a super-hardcore pair of wrestling game greats. We'll likely never see another game quite like this, and the world will not be the same without them.
Saturday Night Slam Masters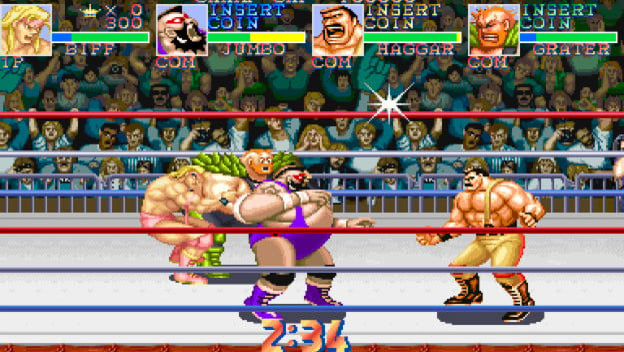 Gotta get the retro classics in here too. This is more of a wrestling-style fighting game than a wrestling game, but that still counts in my book. The Fist of the North Star visual style, combined with its inclusion in the Final Fight canon (featuring Mike Haggar no less), keeps Saturday Night Slam Masters occupying a special place in my heart. Mike Haggar is lowkey one of the best video game characters of all time and anythign he touches is gold by association.
Virtual Pro Wrestling 64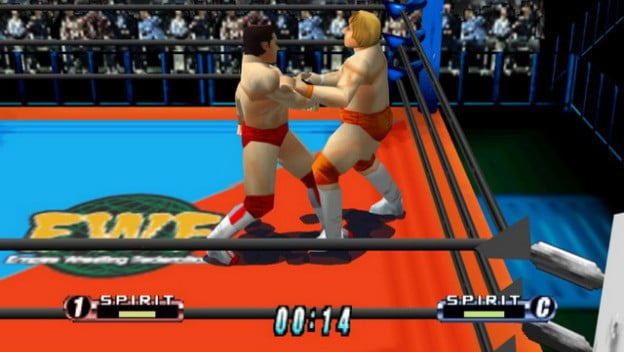 Speaking of Def Jam and Aki, Virtual Pro Wrestling 64 's the other less-traveled path. In Japan, Aki took the framework of the WCW games, including the WCW roster, and added unique characters and generic versions of the New Japan Pro Wrestling roster. For the uninformed, New Japan Pro Wrestling is the big promotion in Japan, the source of the Bullet Club and the origin point of current WWE talents like Finn Balor and Shinsuke Nakamura. So basically, it's one of the best wrestling games we knew, but with more stuff in it.
WWF No Mercy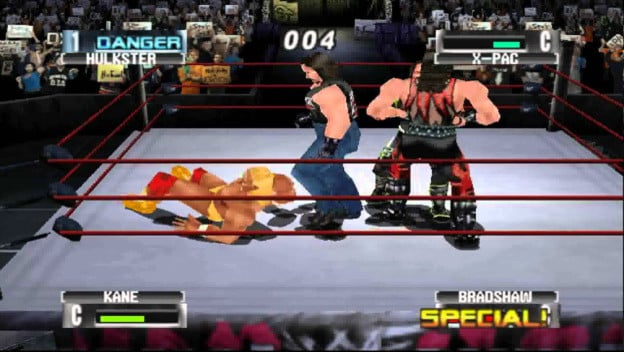 This is the one you always hear about, as it's the one with the longest-standing legacy. While not as renowned in terms of quality/hardcore appeal as the Aki games, WWF No Mercy is the one classic wrestling game everyone still plays. It has the WWF roster appeal, the more accessible mechanics, and the awesome customization modes. This game is still played today, with a devoted scene based around updating a ROM with current talent, as well as tournaments and other goofy fan support. This is more than just a cool game, it's a cultural flashpoint to a degree.
Fire Pro Wrestling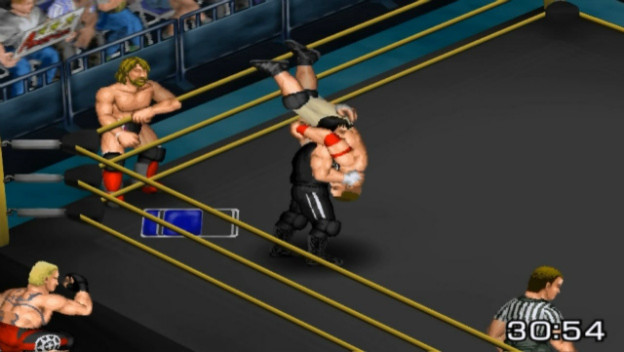 The Fire Pro Wrestling games are the most hardcore wrestling games on the planet. This is where you go to not only play with tons of customization options, but to also show your raw video game skills. It is all about counters and branching move sets, all paired with insanely strict timing and skill-based button presses. Being good at Fire Pro Wrestling is a badge of honor, a sign you know what to do with a controller in your hands. Check out the new one coming to the PlayStation 4 and Steam this year!
Pro Wrestling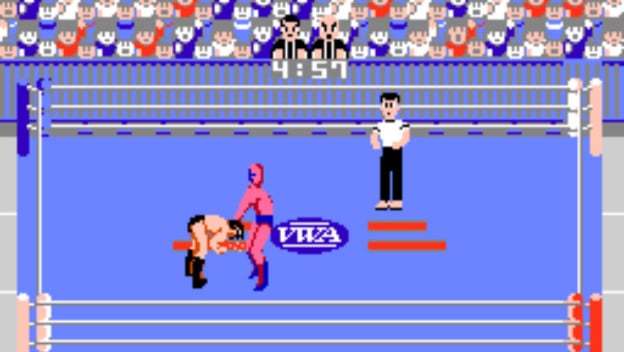 Yes, Pro Wrestling for the NES is my favorite wrestling game of all time. It's one of the black box Nintendo games, meaning it was among the games released for the NES back when it was brand new. You'd think it wouldn't be any good. For an 8-bit game, you can tell the developers had a great understanding of what makes wrestling cool and exciting and had the creativity to make it happen as best as they could with the technology of the time. Pro Wrestling is exciting, it looks and plays great, and it has a fun roster of dudes based on real people, as well as goofballs like Starman. I've never had as much fun as I have in wrestling games as I did when I scored that crucial knockdown here. In wrestling, less is often more, and Pro Wrestling just gets it.