Throughout gaming, there have been some seriously badass demons. They have all had their different styles of bad-assery and are not always presented as evil. They have both assisted characters and been one huge pain in the butt. But whether they helped you or hurt you, they have been everywhere in gaming. So we decided to take a quick look at some of the demons that we found memorable. There are many others, to be sure, but these were the ones that immediately popped into our minds. Enjoy, er…I mean, "Burn!"
Samael (Darksiders)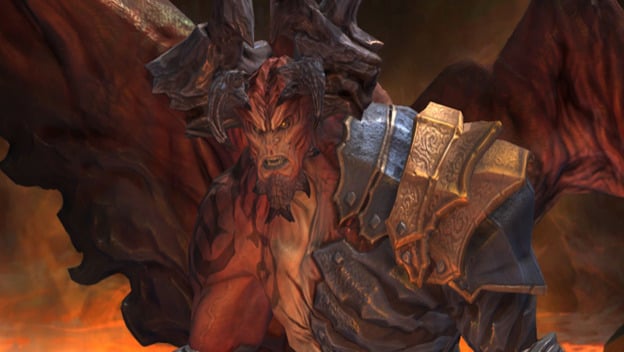 Samael is a demon of insane power. At one point, his powers rivaled the Dark Prince's. Since this could not be, the Dark Prince exiled him and split his powers between the Destroyer's Chosen. He regains his powers with the help of War (one of the four horsemen of the apocalypse–in case you haven't played this game). He assists War in the first game and even helps Death in Darksiders II . He was more than willing to help after being freed from the Scalding Gallows prison by War. Even though he assisted two of the riders of the apocalypse in their journeys, he did so only to further his own agenda and then vanished.
Illidan Stormrage (World of Warcraft)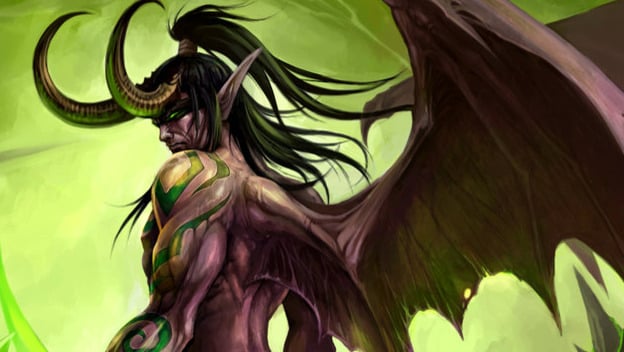 Man, World of Warcraft weaves some tangled webs. Ruling the Outlands from the Black Temple and called the Betrayer for what he did to the Night Elves, Illidan is described as neither Night Elf nor Demon, but something more. He was the twin brother of Malfurion Stormrage and once held a love for Tyrande Whisperwind. But his lust for power and mastery of dark sorcery led him to absorb the powers of the arcane object, the Skull of Gul'dan. Maiev wanted to take him down and end his reign. So she partnered with Akama and invaded the Black Temple, where she killed Illidan and ended a tragic tale in the history and lore of Azeroth.
Lucifel (El Shaddai: Ascension of the Metatron)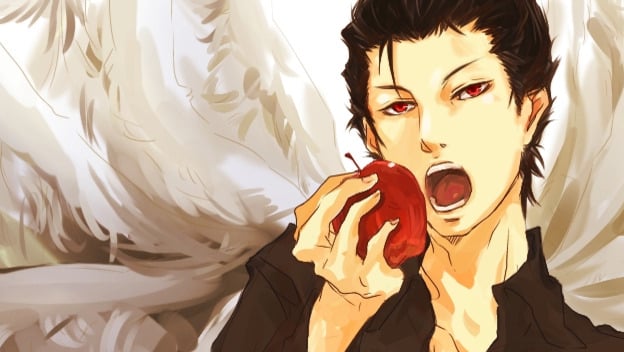 Lucifel really just does what all demons do. He chats with God on his cell phone and scribbles down your save points for you. Ok, so maybe not all demons do that, but this guy is actually based on Lucifer, the fallen angel. He is presented in a more friendly light in El Shaddai than most religious or spiritual works. He tends to have a more comical and whimsical relationship with both God and Enoch (the protagonist whom he guides throughout the game to find the other fallen angels). He possesses power to control time and also rewinds it to keep Enoch from dying the same way twice. He seems to like Enoch, so he really doesn't protest about helping him out.
Johnson (Shadows of the Damned)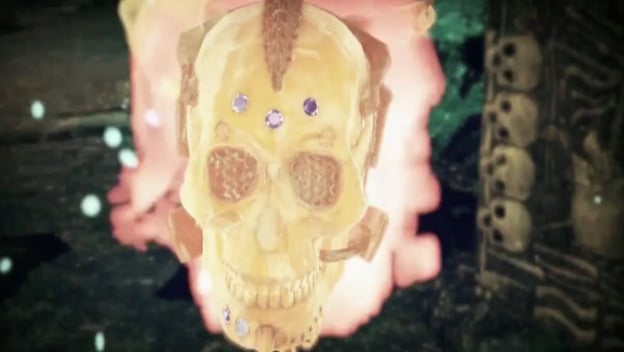 This demon starts off as no more than a disembodied skeleton head that assists Garcia on his quest to find his girlfriend, Paula (who has been kidnapped by a demon named Fleming–which we honestly think is one of the dumbest demon names ever). Johnson is aptly named because nearly every skeleton-themed item he turns into, whether it is a weapon or a vehicle, is a slang name for male genitalia. So again, his name is most appropriate for his character. One of the stranger things about this guy is that even though he is a demon, and works with a human who curses like a sailor's worst nightmare, he doesn't swear at all. But what can you do? It's Shadows of the Damned .
Akuma (the Street Fighter Series)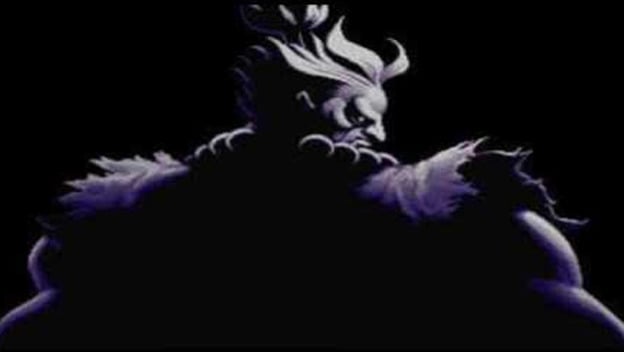 Even his name in Japanese means "Demon." Akuma first appears in Street Fighter II Turbo as a secret boss. It isn't until later games that you find out that he is the younger brother of Gouken (Ryu and Ken's master) and is also the adoptive uncle of Ryu. He even practices a style of martial art called Satsui no Hado, which means, "Surge of murderous intent." He rarely taps into his full power during fights because he truly believes that there is no one on Earth who can handle the full extent of his powers. This dude even calls himself "evil incarnate," which sounds pretty demony to us. Akuma also makes an appearance in Street Fight IV as a secret character (head on over to our cheats page to find out how to unlock him), and later becomes a standard character in later editions such as Super Street Fighter IV: Arcade Edition .
Lucifer (Dante's Inferno)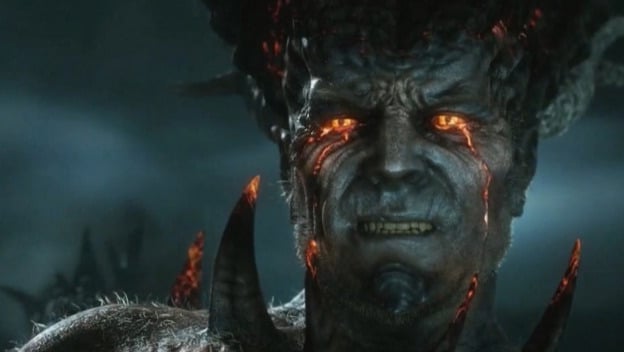 Lucifer is the ruler of Hell and the main antagonist of Dante's Inferno . Once one of God's most glorious Archangels, Lucifer was banished from Paradise as punishment for leading a rebellion against him. He is a twisted-looking demon. When you find him, he is trapped, waist-deep, in the lake Cocytus, which is located within the circle of treachery. Though his physical form is trapped, he can project a smoky, black version of himself throughout the Earth and anywhere within the nine circles.
Etna (the Disgaea Series)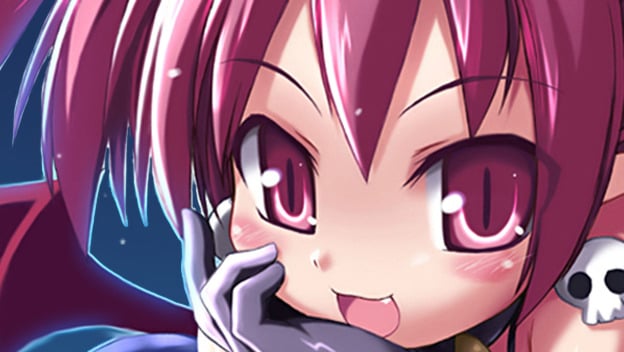 This game is loaded with demons. It deals with the struggle between the angels and the demons, so, naturally, it is going to have lots of both. The amount of demons doesn't reach the level of the Shin Megami Tensei series of games, but it's still a pretty big list. However, Etna is one of our absolute favorites. She often appears with a Prinny squad (penguin-looking characters that explode when you throw them–for those of you who have not played a Disgaea game). She is one of Prince Laharl's vassals and is a powerful ally in battle. She is also one of the best deliverers of smart-assed dialogue at grossly inopportune times that we have ever seen. Her latest appearance is in Disgaea 4: A Promise Unforgotten .
Every Character in the Shin Megami Tensei Series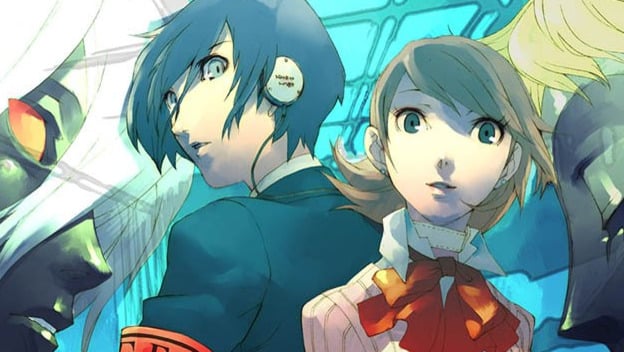 How do you pick just one from this series? They are all demons. So far, there are over 325 demons listed for the Shin Megami Tensei series, and I am sure that if you really sat down and counted the variations, it would be the most tremendous cast of demons in any game series ever. I mean, it pretty much already is. Though if I had to pick one, it would probably be Kikuri-Hime (you face her as a boss at the end of the Ichigaya bronze dungeon in Shin Megami Tensei Online: Imagine , and she is a fairly useful character in Shin Megami Tensei III: Nocturne .
Mundus (DMC)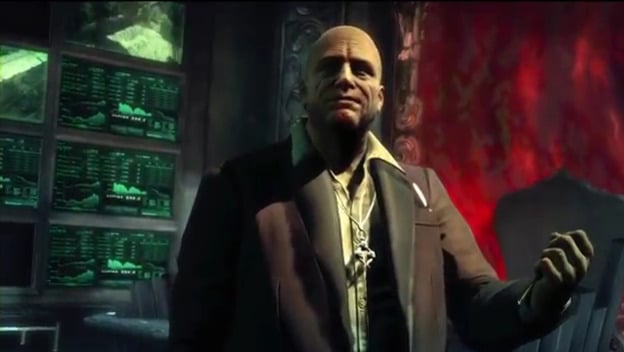 The primary bad dude in Devil May Cry , he watches the world through all the creepy, closed-circuit TV cameras he has set all over the place. In his human form, he seems fairly normal–except for the grey eyes (one of which is lacking a pupil). But he wears nice suits and is well spoken and such. It's the pitch-black demon form that makes him a little less normal. He's about the same size, but completely black with silver cracks covering his body. Oh, and he can fly and has some seriously nutso telekinetic powers.
Diablo (the Diablo series)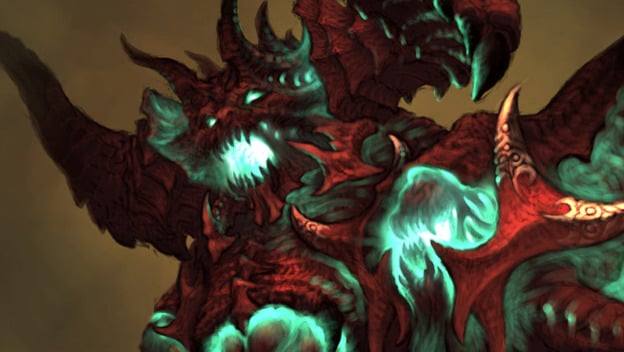 Diablo may always be our favorite demon character. I mean, you have been fighting this demon in all its many forms for the better part of twenty years (not quite, it was released in 1996–I know we're a few years shy). This bastard has made me angry so many times, but when I saw it again in the battle against Imperius at the gates of Heaven in Diablo III , I realized just how freakin' awesome this character is.