Have you ever picked up a game you actually wanted to play and then got it home only to find out that it was on ok game with a crappy main character? I'm not talking about games like Duke Nukem where everything is supposed to be stupid to begin with. I am talking about games where you actually were genuinely ready to play them but then found that the protagonist for the game was hot garbage. Sadly, this seems to be happening a lot in the gaming industry these days. So I thought it might be fun to count down ten of my least favorites. So in no particular order, here we go.
Peter Venkman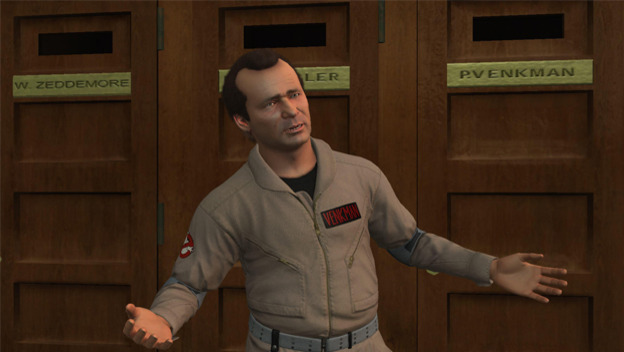 I have to include this character simply for the fact that while Venkman was an epic character in the films, Bill Murray just seemed really tired and bored with doing voice work for one of the characters that put him on the map. Oh sure, there were others, but old Pete brought Bill Murray up from comedy hero to household name. So how in the hell did he just sort of phone this one in and feel completely okay with it? I mean, I have seen Bill host blues festivals with more fire and fervor than this lump of crap. I wanted to love this game, and some part of me still does. But one of my favorite characters from the film franchise just made me sad in the game. It was so uninspired, so bland, so…well, just NOT Peter Venkman. Sorry Bill, but look at the bright side. Garfield was still worse than this so it's not a total loss.
Dante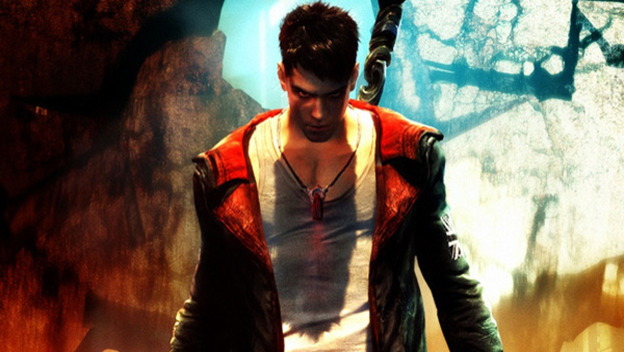 No, not the original one from the first part of the series. The new one. The one that nearly every fan hates. The one that nearly every fan of the franchise despised so much that they were ready to grab their own pistols and swords and storm the gates of Ninja Theory's headquarters and start breaking bad. Sadly, the offerings that Ninja Theory put out before were great games, but this turd was just not Devil May Cry . Not in any stretch of the imagination. They try to recreate the wheel with this title and just ended up with a flat tire. At no point was this Dante as endearing, interesting or badass as the original Dante. And while the gameplay mechanics of the game were actually pretty fun most of the time, DMC still left us feeling like we were playing a horrible sequel to Shadows of the Damned .
Miles "Tails" Prower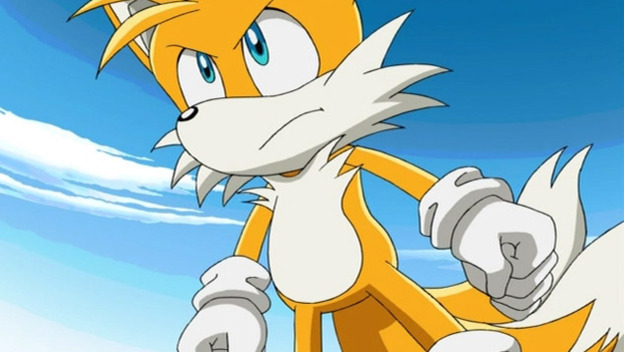 Sonic the Hedgehog is a love it or hate it kind of game. I haven't really ever met anyone who's on the fence about the franchise, but I have rarely met a gamer who likes or can even really stand Tails from Sonic 2 . The main reason everyone I know hates him is because he is effectively useless in the co-op mode of the game. He is vastly slower than Sonic and if you are the unfortunate one that has to use him in co-op gameplay, you will spend the bulk of your time just trying to keep up. But it gets worse. Even the Computer version of Tails is slow and completely pointless. He dies more than damned near any sidekick I have ever seen and pretty much just does whatever the hell he wants while you are struggling to accomplish your objectives.
Luke Fon Fabre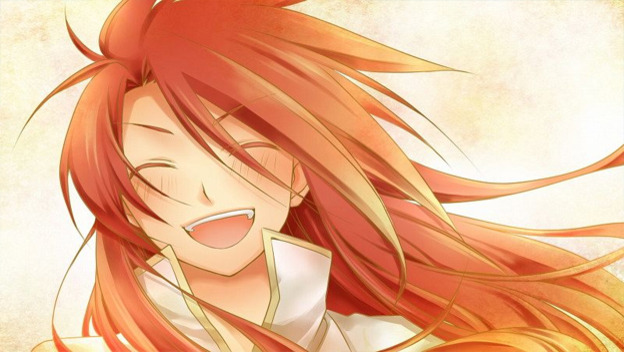 Even though I feel like Namco Bandai screwed up when they gave Tales of the Abyss its own show, I was still going to watch it. I am huge fane of the Tales series and thought that maybe, just maybe, they would have a show that was as good (or even better) than the game. While I felt that Tales of Graces or Tales of Symphonia were vastly better suited to being a TV series, I watched on. But truth be told, Luke is just a bitch…seriously. He is nothing but annoying and is the kind of guy that, if he were in my circle of gaming compatriots, would be lashed as frequently as possible simply to shut him up. Now I know that Luke is actually a clone of his real self, who was kidnapped as a kid and then lost everyone who ever cared about him and blah blah blah. But seriously Luke, grow a pair.
Vaan
Final Fantasy has had some seriously cool characters over the years, but Vaan is most certainly not one of them. Honestly, he starts out FFXII following the vastly cooler Balthier, and Fran and yammers on about wanting to be a sky pirate. Actually even after committing several grand acts of sky piracy, he still continues to whine on about wanting to be one, completely ignoring that fact that he technically already is since he has committed crimes in the sky. Anyway, he is just a throw-away character. Fran rarely speaks at all in the game but she is vastly more interesting than Vaan. I know he's got the whole Oliver Twist thing going on with Old Dallan and all the other sewer rats he hangs out with, but that may be the only thing he has going for him.
Amazing Frog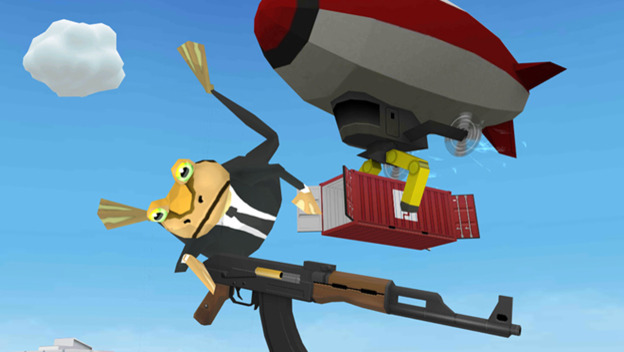 Last year Amazing Frog was released to mixed reviews. They all said it was one of the worst games ever made but some reviews said it was one of the best worst games ever. Kind of like saying Troll 2 was the worst movie ever made but now suddenly everyone loves it because it's so bad. Anyway, for those of you who don't know what this game is all about, keep looking elsewhere because neither do we. This game seems to be completely void of plot and purpose and that leads to the main character being one of the lamest protagonists in video game history. So not only does the game suck, but the character you play sucks. And there's no real point or purpose for either. So there you go. It's the triple whammy of suck.
Raiden (Jack)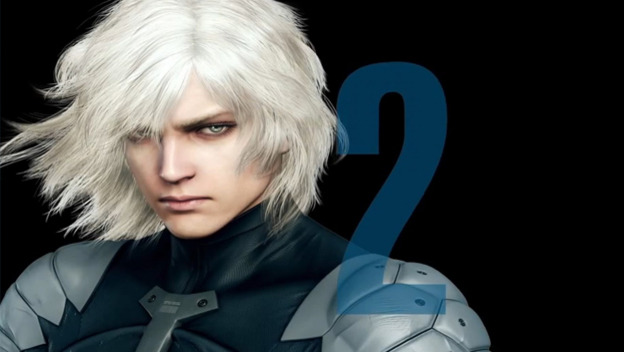 Being the huge fan of the Metal Gear Solid series that I am, I was more than a little bit irked when I found out that I would be playing MGS2 as someone wholly different, and vastly more annoying than Snake. Now, Jack had his merits. He got around remarkably well in the buff and after being tortured, so I am willing to give him that. But honestly, how much more can one character complain about everything? He's supposed to be this highly trained, special operations badass but all he does is whine and complain about how crappy everything is and how his love life sucks. Keep your head in the game a-hole! Then, to add insult to injury, Hideo Kojima included him (albeit a much more impressive and quiet version) in MGS4 . And while he may have actually lived up to the badassness that he was trained for, he still just isn't Snake.
The Arbiter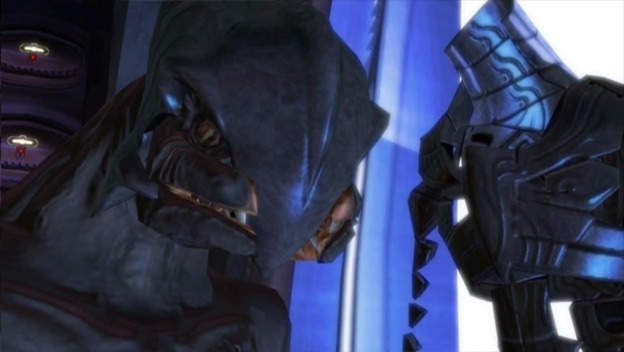 Man I love Keith David and that's why this hurts so much, but the truth must be told. Bringing the Arbiter in as a playable character–and even a main character–in Halo 2 was a shock. It was a shock I wanted to love, but just didn't. While Keith played his best 'awesome voice' game, the fact that the story behind the Arbiter felt trite and just a little lame made him a difficult character to get behind. Don't get me wrong, the first few levels were boss. You had to be all stealthy and not be seen while wasting baddies left and right. I even liked the whole dissention in the ranks with the Covenant storyline. But I felt like maybe it was too much too soon. We had really just gotten the feel for what was going on in the Halo universe and then Bungie decided to flip the script on us. Sorry Keith, but this was just not a great deal for you.
Tidus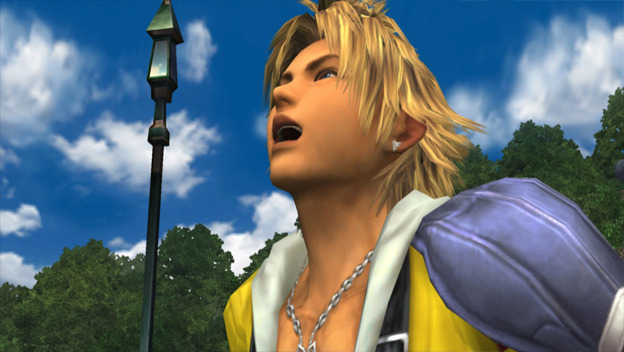 If it weren't for the incredible cast of supporting characters in FFX I would've taken this game back to the store and told them to toss it in the shredder. Yes, I dislike Tidus that much. Why couldn't the game have been about Jecht? Tidus' father was so much more of a man than Tidus was that it was actually kind of hard to believe that Tidus was actually the seed of the champion Blitzball player. Although, Jecht did disappear from Tidus' life when he was a little squirt and his mom raised him alone in the lap of luxury, so that actually explains a lot. But truthfully, this guy is either the densest idiot to grace a JRPG or he's just delusional. But no matter what, he started a trend of like-minded idiots in that genre of gaming that has fortunately started to wane. Maybe someday we'll get a Final Fantasy protagonist that isn't quite so…well, girly. Unless of course, the protagonist is a girl. In which case, we're fine with it as long as she has short shorts, MMA gloves and suspenders. We love you, Tifa.
Desmond Miles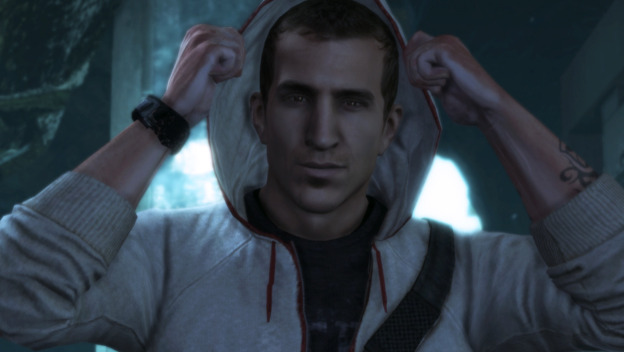 So you come up with an incredible franchise showcasing the concept of genetic memory and how one man is the direct descendant of the line of assassins and only he can access certain bits of said genetic memory. So you keep the guy hostage in a secret Templar facility, plugged into a machine. Then some peeps bust him out and start on their way to tearing down the Templar legacy piece by piece. It sounds like an incredible story…except it just wasn't. Desmond was seriously a throw away character who was more focused on how bad things sucked and how bad he just wanted to be normal. But seriously, this guy was able to glean all the skills of the assassins just by hacking into their memories. He went from zero to potential hero, and while he did accomplish some seriously cool stuff–like winning the Revolutionary War–he was just kind of a whiny baby. Goodbye Desmond, we will so not miss you.