You'll notice from this list that I refuse to cop out and simply list the most insanely impossible unlockables from the various consoles of late. That would be boring, and to be frank, if you know someone who has pulled most of them off, I'd be surprised (though meeting them would be an interesting experience for sure). As such, this list is meant to be ten of the most difficult achievements in gaming that a normal gamer might actually be able to pull off, for the usual reasons of nostalgia, people understanding what I'm talking about, and the like. There are plenty of lists for those other monstrosities on the internet right now, so feel free to check them out after this one if you are left feeling a void inside. But don't say I didn't warn you.
Mike Tyson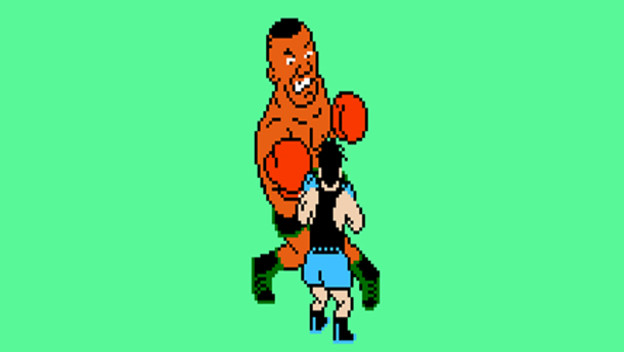 Forget Mr. Dream—Iron Mike Tyson was the guy who everyone playing that NES classic Mike Tyson's Punch-Out! just HAD to beat if they wanted to be able to sleep at night. 007-373-5963 is the code to the boss battle that made more kids destroy their controllers in anger than anything else, and it is also tattooed to my left arm so that I can always remember how rough it was being an eight year old. That's a lie. It wasn't that rough. In any event, Tyson was one of the first boss battles (in my memory, anyway) that truly required an "if at first you don't succeed, die, die again" mentality to figure out the exact repetition of his punches. This was especially true in the first round of the fight, and even more so in the first half of the first round, when a single uppercut from the reigning champ would knock you on your ass. Needless to say, it was a merry day in my household when I finally managed to put down the kind by TKO and give Little Mac the title he deserved.
Call of Duty 4: Mile High Club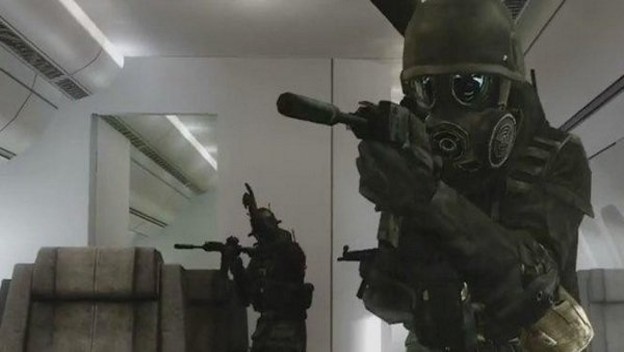 You might find this on some of those "other" lists out there in internetland, but the truth of the matter is that this one achievement isn't quite as impossible as it's made out to be. It's just really hard, and it happens to take place in a game that many have coined as the turning point experience of the first person shooter. Essentially, you have sixty seconds to lead a hostage rescue on a plane full of terrorists by skydiving them to safety, and you are armed with nothing but flashbangs. Oh, and it has to be done on Veteran difficulty, or the achievement won't stick. Tough, right? Definitely a worthy addition to this list.
Dead Rising: Week Long Survival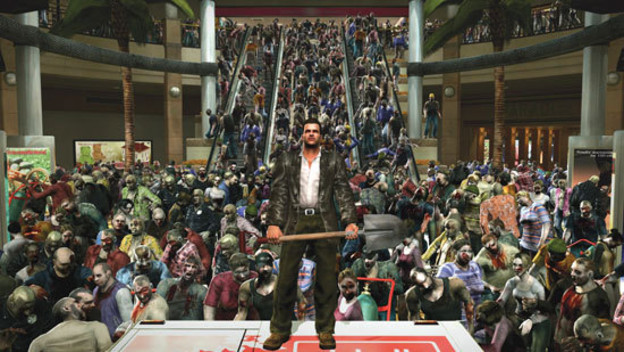 Here is an achievement that I have no problem saying I was never able to pull off, but not for lack of effort. The first Dead Rising title on the Xbox 360 was met with more praise than criticism overall, but it certainly had its share of detractors who found the game just a little too difficult for someone who likes things like "fairness" in their gameplay. No matter, Dead Rising clearly couldn't have cared less about your concerns. This particular achievement requires the player to survive for a full in-game week without saving (though people obviously have had their share of fun with emulation and the like to circumvent this requirement), by any means necessary. Anyone who has spent even an hour or two with Dead Rising knows how tough an accomplishment even making it a day can feel, much less a full week. So kudos to those of you brave and talented souls who were able to pull it off. You're better gamers than I.
Doom: Nightmare Mode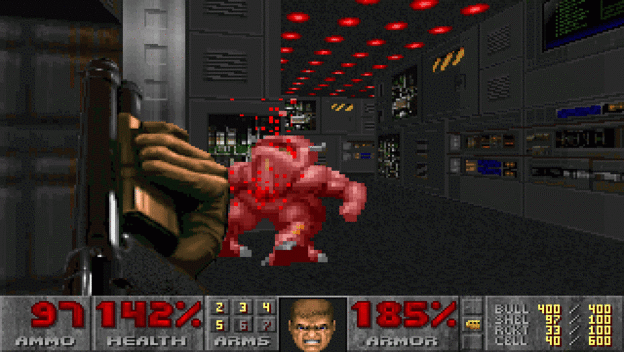 I might be dating myself a bit with some of these, but that's ok. Just listing off some of the newest and most difficult achievements based on modern platform's conceptions of "tough" seems boring to me. Doom holds a special place in my heart as the first FPS that didn't make me want to puke my guts out after playing for twenty minutes (here's looking at you, Wolfenstein ). The gameplay was smooth, the graphics were state of the art, and even my watered down Compaq Presario running Windows 3.1 could handle it out of the box. Achievements all around. But getting back to our topic for today, Doom had a "Nightmare" setting that threw everything except the kitchen sink at you, with the only saving grace being double ammo-ups when they were found. The worst part about it, in my memory anyway, was that it represented the first time I actually noticed an enemy who I had clearly blown away respawning on the spot for a second go-round. I thought I was the only one who was allowed to do that? Anyway, once I got my ass handed to me, I turned it off in anger and dialed up once again to Prodigy and America Online for some nice late afternoon chatroom dialogues.
Fallout: New Vegas: Hardcore Mode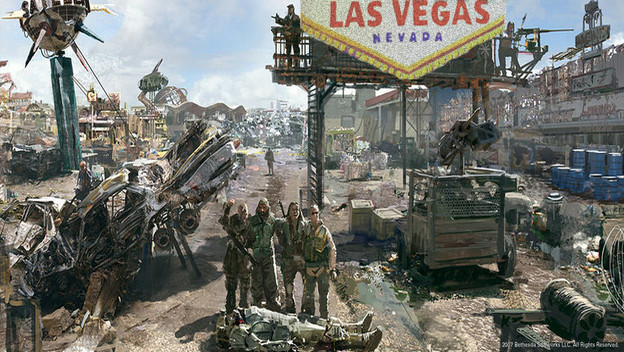 For whatever reason, Fallout 3 and its excellent "sequel" New Vegas represented a love-hate relationship in my gaming life, as I always wanted to go back to them, but couldn't find euphoria in doing so. Regardless, that didn't stop me from recognizing the true brilliance Bethesda had created in the two titles, especially given the tough but fair gameplay offered in normal settings. New Vegas included as an addition a "Hardcore" mode that took all of that "fairness" and pushed it to the max, as items used for healing (stimpaks, etc.) actually took time to obtain their effects, rather than instantly, ammo carried had an effect on your weight allotment, and so on. The achievement in completing the game on that setting was therefore no small matter, and gamers really needed to be aware not only of their surroundings (an absolute must anyway in these titles), but also their own backpacks in ways never before encountered. Tough stuff, there.
Gears of War: Insane Difficulty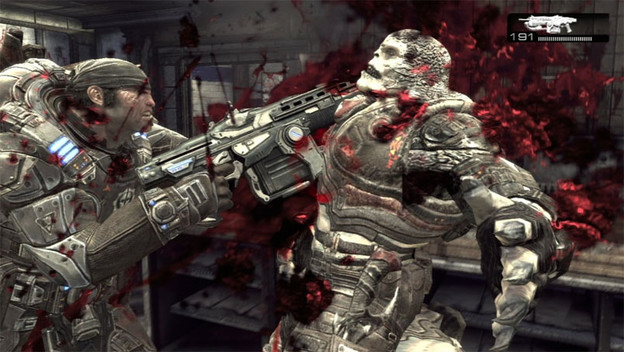 The thing about the Gears of War series that I remember with most vividness is the relentlessness with which enemy hoards would keep coming at you over, and over, and over again. And that was on normal settings. In my experience, Gears gamers as much as any others pride themselves on upping the difficulty levels and seeing how far they can go without the hundred wretches around the corner plugging them in the head. But with Insane difficulty on—it's just a whole new level (no pun intended). If you are not unbelievably careful with the placement of your character behind walls, rubble, or whatever, you will immediately become open season for some newly dead-eye enemy snipers, who themselves seem to have gained bulletproof armor in the process. It's beatable for sure, especially with some help from your friends via co-op, but still a memorable difficulty level nonetheless.
Fire Emblem: Classic Settings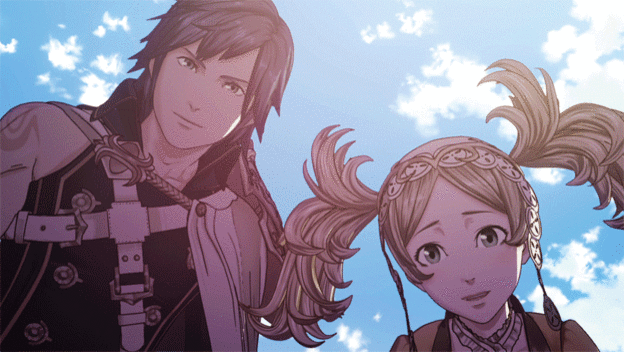 You'd be hard pressed to find a more quality series of strategy RPGs out there, as Fire Emblem has been kicking ass and taking names (as it were) for going on twenty-five years now. The reason for its inclusion on this list, however, is the fact that its normal settings typically include a condition in the game not found in most others: namely, that once your compatriots die they stay dead. While this isn't quite unheard of in RPG titles like these, it is certainly something worth mentioning on a list like this, if only because of the level of strategy required to ensure that (1) your team stays alive, and (2) if someone has to die, you make sure it's the right person. Of course, players usually can go back to previous save points should things not go exactly as planned, but really, where's the fun in that?
Metal Gear Solid: Unlockable Extreme Mode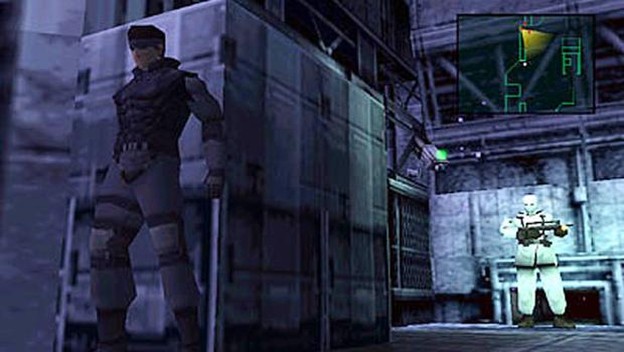 Another mode I've only heard about but never experienced firsthand (though I could have, it turns out), "Extreme Mode" apparently unlocks itself in the first Metal Gear Solid title as soon as players are able to complete any of the usual three difficulty leveled campaigns. The catch with "Extreme," however, is it forced players to take on the campaign all over again—no easy task in its own right—only this time without the help of respawning objects that have been obtained, with much tougher enemies (they have better hearing and vision), and, probably the toughest component of all, without the use of a radar . As Metal Gear veterans know, the radar is essentially as important as any weapon in Snake's arsenal, so the thought of trying to get through the campaign without it just seems… extremely hard.
Rock Band 2: "Bladder of Steel" Achievement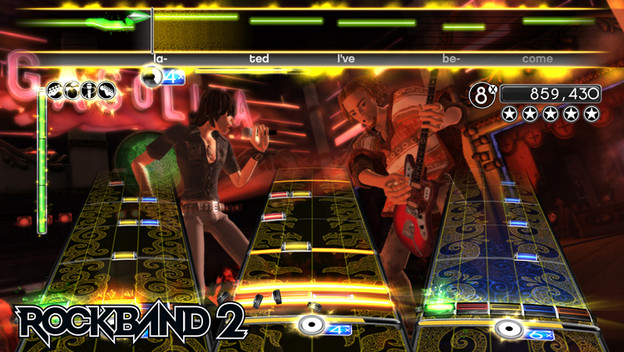 First off, let me just say that I am an unabashedly HUGE fan of the Rock Band series, and I believe it is one of the franchises that can be listed among the most ingenious, innovative, and any other "in" word you like in the pantheon of elite gaming franchises. So now that we have that out of the way, it was difficult for me to pick a single achievement in this set of games that I thought would be most fitting for a list like this. Sure, each of the titles has within them things like "Beat every game on Expert with 100% completion and three friends cheering you on while Stan and Kyle get hooked on heroin!" and that sort of thing, but the one achievement that keeps coming back to me as worthy of remembering is the famed "Bladder of Steel" accolade. I have a good friend who apparently pulled this off (with his wife at the time, no less, who became a damn accomplished fake drummer in her own right), and I asked him to take a picture of the screen just to prove it. Basically, you have to get through every single song in the second game's set list without pausing, disconnecting a controller, or turning off the system, and without failing. In one sense this isn't too tough a challenge, since technically players are able to pull this off at any difficulty level, but the fact that they have to do so without stopping—a task that is said to take a minimum of five to six hours straight—should be mind-blowing for anyone with an active bladder. So with this I say, congratulations to my good friend and his now ex-wife! The marriage didn't last, but dammit if the achievement will for the rest of gaming eternity.
Persona 3 and 4: Hard/Very Hard Mode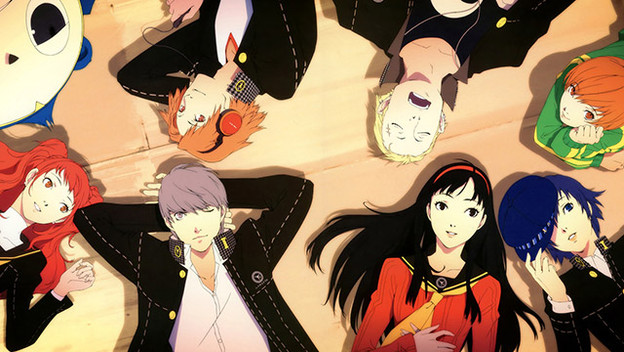 This will be a short finale to the list, mainly because I don't really know how I could outdo the last entry, but I needed to include this one for two reasons. First, I absolutely love the Persona games, and I was destroyed on my last list of games we're looking forward to for not including Persona 5 (even though I clearly stated that it was a list of games on the immediately periphery, I did include Persona Q as an entry, and the truth is we barely know anything about 5 except that it is indeed coming to next-gen systems). Second, the reason offered by Persona 4: Golden to play "Very Hard" mode—which apparently makes everything really, really hard—is, and I quote, "…only for people who hate themselves." That's what I would call a QED of epic proportions.