The best thing about indie titles is that they don't really have to conform to any sort of industry standard. The big publishers and developers aren't breathing down anyone's neck to get the right game out at the right time through the right outlet to impress the right people. I'm not saying that those pressures aren't there, but it just seems that indie companies have more time to fully explore their creative vision and try and realize it to its fullest potential before releasing it to the masses.
For more on what it's like being an indie developer in the industry, check out my interview with Michael Hartman here . This week, we'll take a look at some, but sadly not all, of the best indie games – both available now and coming soon. I realize that there are many out there worth mentioning. But, unfortunately, I only get ten spots to work with, so here are the ones that made the cut.
Papo & Yo (Minority)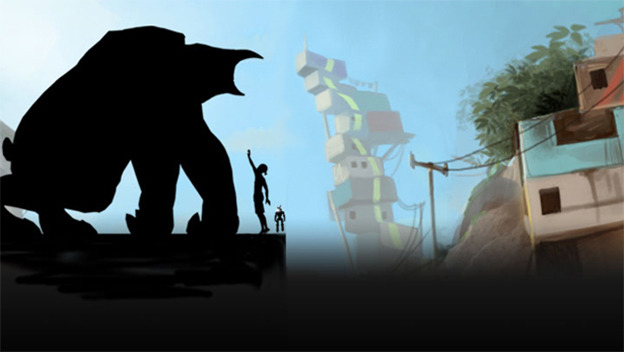 Montreal based studio Minority dropped this gem on us not long ago. But ever since its arrival, I can't seem to get enough of what this game has to offer. First off, you are navigating your way through a Brazilian Favela for most of the game, which lends itself to tons of adventure as well as some cool eye candy. In addition to Quico's quest to escape his alcoholic-filled home life, he has the ability to turn the real world into a dream world to assist him in his adventure. He meets Monster, who loves eating frogs of all kinds. Each type of frog gives him different attributes that he can use as well as being able to open gates and hold down pressure plates to aid in Quico's forward motion. This game is as solid as they come in indie land.
Kitaru (Aoineko Studios)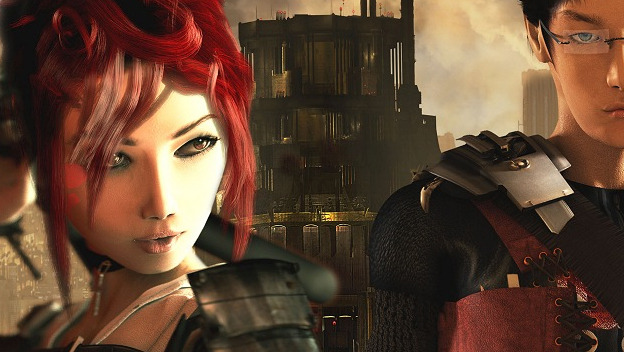 Coming to iOS and PC, this title is sure to be one of the top RPGs this year. It is an amazing conglomeration of role-playing game, pop-culture references, and puzzles as you work your way through Saph. Four factions are vying for power and you are caught up in the tide. There are also assassins led by one named Akai that you will deal with. You will manipulate characters through combat, romance, tactics, puzzles, and more as the intense story unfolds. Ben Steele and his team have done a bang-up job with the game so far and are looking forward to its release along with the tons of gamers who gave to their Kickstarter campaign.
Apple Jack (My Owl Software)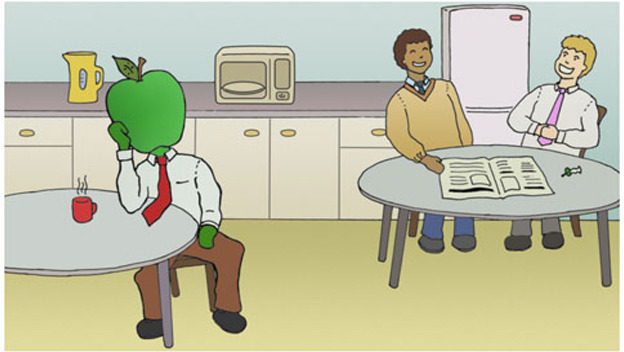 This Xbox Live indie gem has really done a number on my mind. Its controls are not far removed from the original Mario Bros., but, at the same time, it manages to stay very fresh. It's pretty simple. Your dog is missing and you are going to destroy everything in your way to find him. Oh, and you have an apple for a head. The décor of this game feels almost hand drawn. It's visually catchy in the way that you can color match your destruction to allow yourself bigger point bonuses and open otherwise inaccessible areas. The acoustic guitar music in the background lends a slight air of sadness to the game. But if you just keep smashing stuff wholesale that feeling of sadness quickly turns to shouts of joy as you crush, smash, and annihilate everything but yourself in this game.
CarneyVale: Showtime (Singapore-MIT GAMBIT Game Lab)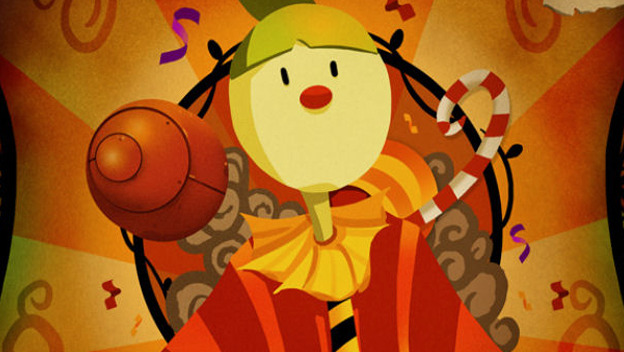 Available on all Microsoft consoles, computers, and mobile devices, this game boasts colorful gameplay options as you take on the role of Slinky. He is a circus acrobat trying to move his way up the ranks by performing more and more difficult stunts. This game won the 2008 Dream-Build-Play Challenge, was declared a finalist in the 2008 Independent Games Festival, and was featured as one of the 10 top games at the 2009 Penny Arcade Expo. It was initially only released to XBL but has since made its way onto any Microsoft enabled device or console. It is a visually enticing title with intuitive controls, and, most importantly, it's just fun.
Page Chronica (Red Hare Studios)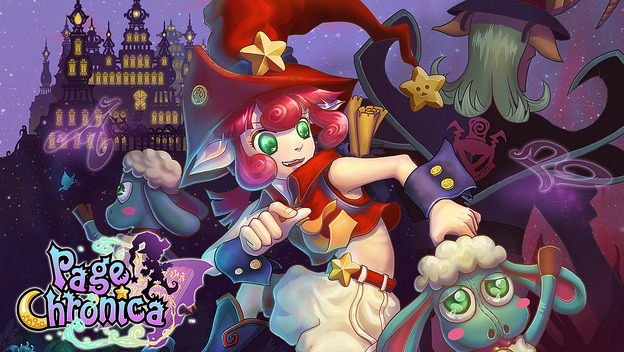 Only available on the Playstation Network, this game was created by indie developer Red Hare Studios. It is a concept that really blew me away as I played it. It combines word puzzling with side-scrolling platform elements and a very intuitive control scheme. All the elements of this game work in such succinct concert with each other that often times you almost forget that you are under time constraints with each passing level. You'll travel through dreams and nightmares and try to put them all back together again, since you were the one who let The Big Bad loose so he could trash the realms of magic. Page Chronica delivers a solid story and stunning visuals as you build words to fight your way through its levels and give the world meaning – one word at a time.
Bastion (Supergiant Games)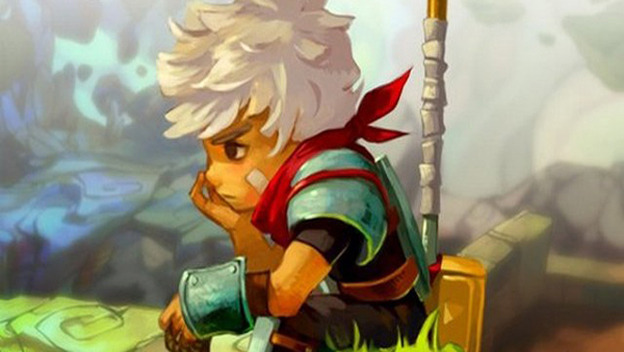 This game is only available on Xbox live. It was developed by independent game developer SuperGiant Games. And even though Warner Brothers published it, it maintains all the aspects of its indie creators and delivers memorable gameplay and a great story. It is built around the Legend of Zelda style of platforming but adds the excellent concept of a narrator to the game. Not only does the narrator tell you the story, but also he actively interacts with the action on the screen. Let's say you fall off the edge of one of the boards; the narrator will inform the gamer that the hero has fallen to his death. But then, when the hero re-materializes on screen, the narrator says that he was just kidding and that you couldn't have a story without a hero. Great gameplay and some cool concepts make Bastion a blast to play.
Guncraft (Exato Games)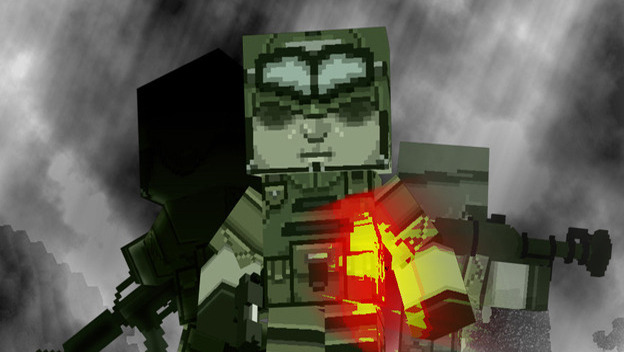 This PC game is a blast. It combines all the fun and building savvy of Minecraft but takes it one step further and turns it into a first-person shooter with destructible environments and kill-streak bonuses. The concept is pretty straightforward. You build a level, complete with buildings and whatever else you can come up with, and then you roll through it with your guns blazing, blowing stuff up until nothing or no one is left standing. One of the coolest features is that you can even import some of your favorite Minecraft maps into the game and play through them. You can earn choppers, drones, bunker busters, and all kinds of crazy stuff. It even supports clan functions as well, so you can create your own live fire-team.
Retro City Rampage (VBlank Entertainment)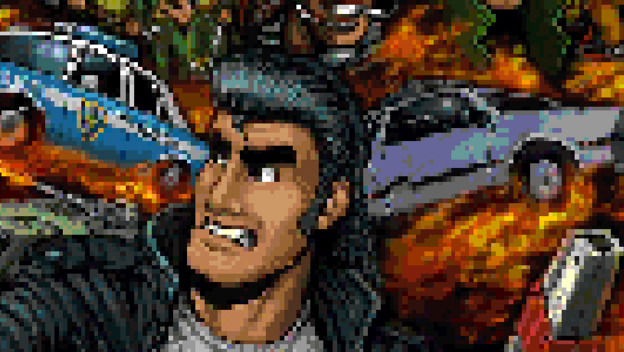 This game is available for download on all major gaming consoles and is another great entry into the retro-game craze that is building up steam in the industry. As you trek your way through Theftropolis, you run into (or they run into you) nearly all the major pop-culture faces and references that make these games worth playing. The game itself feels like a retro title, but the addition of a time-travelling phone booth (Bill and Ted anyone?) mixed with a Grand Theft Auto vibe helps to modernize it (sort of). You will even run into Doc Choc, a man who is driving an all-too-familiar car. He believes you are a time-travelling hero and takes you on a quest to repair your booth and help change the future.
Abobo's Big Adventure (I-Mockery, Pestoforce, and Pox Box)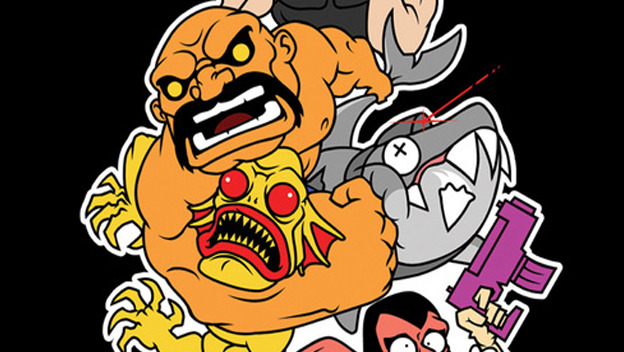 Available for PC, this game is the ultimate tribute to the games of the NES system. There are not many references or characters that you see in this game that don't take you back to yesteryear: A time when games were all about button-mashing and fast-paced levels coupled with retarded amounts of frustration as you pound your way through hordes of enemies. It all starts out in a very familiar setting as Aboboy, your son, gets kidnapped. At this point, you come smashing into the screen and do what any other eighties hero would do…kill anyone who gets in your way as you try to save your son. You can even eat the heads off of random people that walk through the screen for achievements. This game is hilarious!
Dungeon of Elements (Frogdice Games)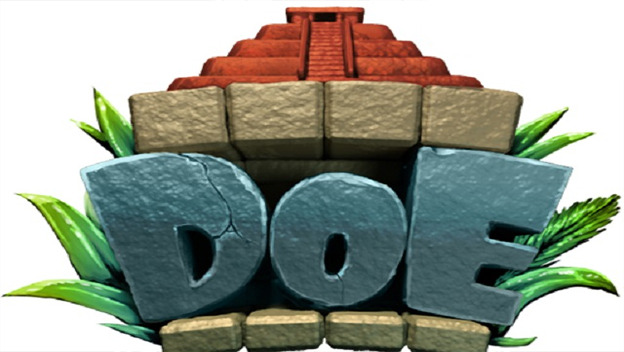 This game combines a lot of my favorite stuff. It starts with character creation. Then it moves into a really interesting, story-driven RPG where the combat screens have more in common with Dr. Mario than anything else. Given my longing for there to be a new Dr. Mario game, Frogdice has quickly twisted, wiggled, and tapped this game into the top spot on my countdown. There are a lot of indie games out there these days, but there have been few that have held my attention like this one. Just about the time I thought I was going to be through with it, I found another dungeon I loved playing in and just couldn't stop. The coolest part about this game is the fact that it sits safely within the lore of the games that this company has been making since 1996, and some of the bosses are player-created characters from their other titles! This game will be available for PC in August of 2013.