Monsters are to video games what birds and insects are to real life. They're just an innate part of nature you see every day, every time you leave your home. Nearly every video game featuring things like combat and experience points have some sort of creature bestiary that is in addition to "normal" wildlife. While many monsters in games are cruel, tortuous beasts that want to frighten and murder you, some monsters can be friendly! Or silly! Or just like, cool! So here are my favorites.
The Witch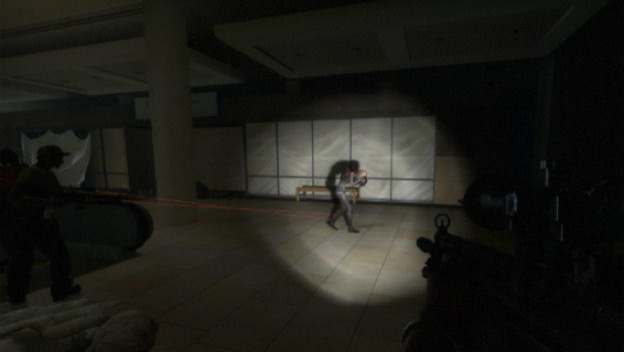 Left 4 Dead is a classic game for so many reasons. One of those reasons is The Witch. Nothing makes this game, which is generally pretty frantic and action-packed, skid to a halt like this monster. She, despite having a simple design, commands so much presence. And if you mess up and startle The Witch, your entire game and team dynamic is disrupted. You will probably lose. The Witch's command of the Left 4 Dead experience makes her awesome.
Kremlings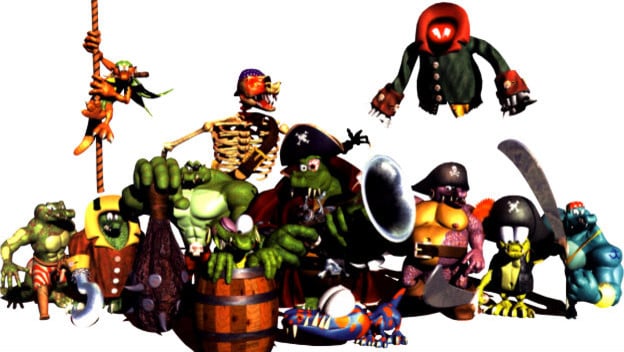 For whatever reason, Rare decided that lizards were to be the sworn enemies of monkeys and apes. As weird as that is, it totally worked out, because the Kremlings are badass. It helps that in each game in the Donkey Kong Country series, there's an overarching theme each enemy adheres to. There's the military theme of the first game and the pirates of the second, for example. These are simple themes, but the execution on them are far from it. That's why these characters designs endure.
Malboro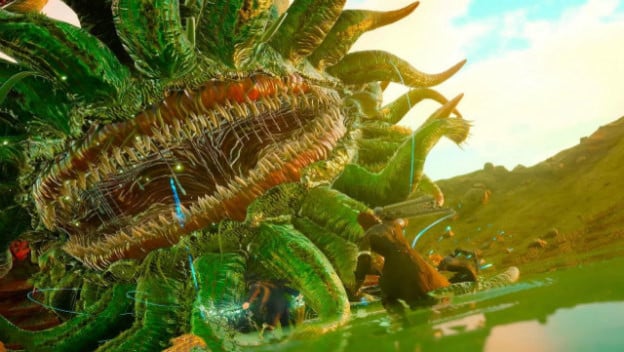 The Final Fantasy series has a long, long list of iconic and recurring imagery. This includes the monsters, although a lot of the monsters people remember from the series are the cute and mascot-y ones. However, one of the more badass beasts in the series is the Malboro, and it's one of my favorites. First, it has an amazing, localized name. You immediately know this thing is going to poison you. After that, it's all about the teeth, the tentacle-like protrusions, and the nasty-looking movement tendrils under its goopy mass. This thing rules, it's scary, and you respect it as soon as you see it.
Lickers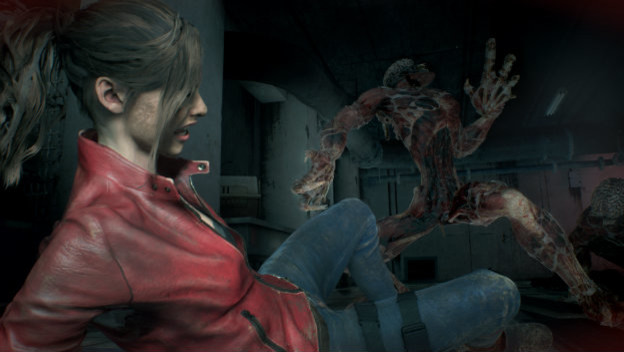 Resident Evil has a ton of awesome monsters. Most of them, though, are really either one of two categories: large decaying animal or large decaying human. But one monster stands out as a nasty, rotting beacon of creativity. The Licker is one of the neatest, nastiest, grossest monsters in video games. It's like a person that has been turned inside out and contorted into a total corruption of the human form. It can be goofy in some contexts, but when done well, it's simultaneously cool and horrifying.
Pokemon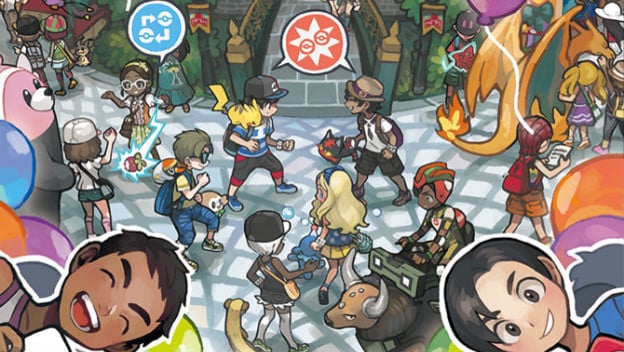 Time to take a break for some cute stuff. One sort of subset of monsters in video games is the one about collecting, breeding, evolving, and battling. No better example of that exists than Pokemon . The Pocket Monsters didn't create this genre, but they perfected it. There is no monster collecting game more in-depth, more polished, more full of video game magic than Pokemon .
Digimon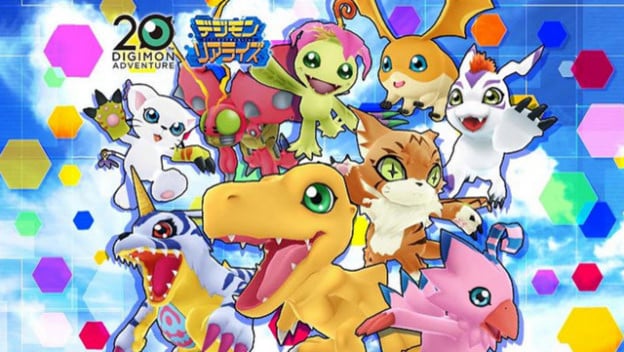 Digimon is Pokemon 's weird cousin. This is the kid you hang out with sometimes that has odd hobbies and a knife collection. What's cool about Digimon is that it doesn't really have any rules. Each new game that comes out can have a wildly different structure, set of mechanics, art style, you name it. There are very few consistent aspects, which allows for a lot more big ideas and creativity where series like Pokemon generally play it safe. Shout out to Digimon for being weird.
Metroids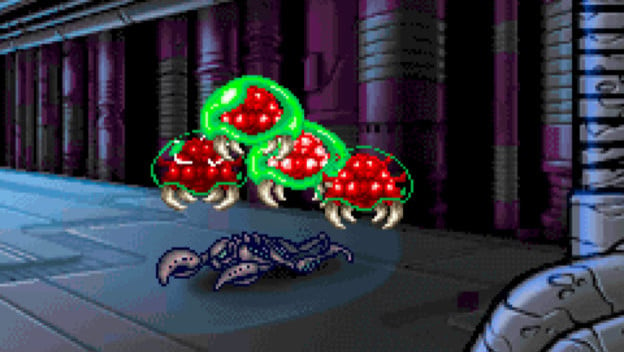 The Metroid games are pretty obviously inspired by stuff like Alien , but of course with its own unique and intriguing twists. Of course, the coolest and perhaps most iconic part of the series are the titular alien species that often threaten the safety of well, everything. The Metroids themselves have really fun designs, with their giant fangs, translucent skin and bulging, red organs that almost look like facial features. They're both fascinating and scary, which is the perfect blend for a mysterious, imposing alien species.
Slime Knight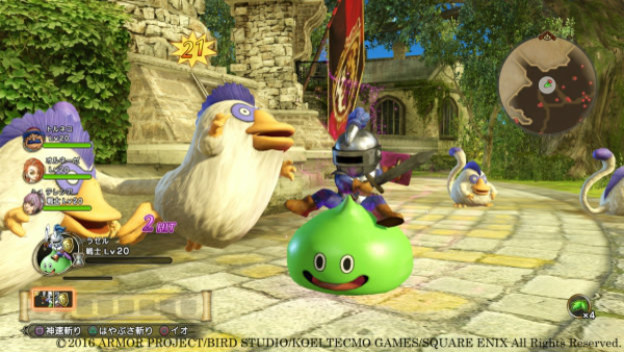 Of course I'm going to bring up Dragon Quest . it's one of my all-time favorite series, and a big part of that is all the awesome monster designs. Dragon Ball creator Akira Toriyama does the art, and you can see so much personality in every creature. But my favorite is the Slime Knight. The normal slimes are iconic, but the little dude in the armor sitting on top of the big, smooshy-looking green slime just speaks to me on a primal level I don't quite understand.
Colossi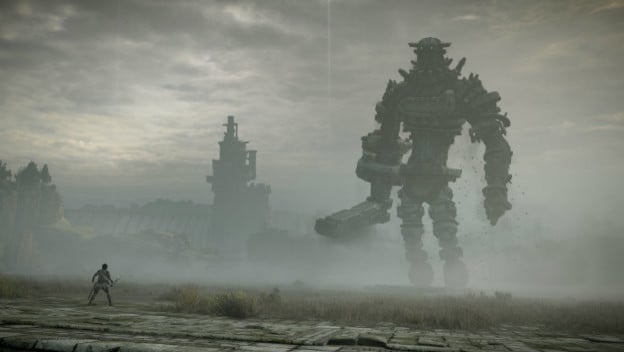 The colossi in Shadow of the Colossus are beyond iconic. They're modern myths, or at the very least the most crucial part of a game that will forever be in the "dang this game is capital-A Art" video game canon. These massive creatures didn't just have imposing, scary, boss-level presence. They seemed like real, living beings, both beyond and within our understanding of what a living Thing could be. They're scary, they're majestic, they're awe-inspiring.
Venom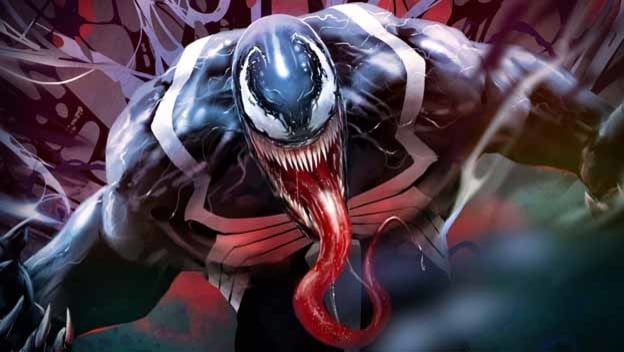 Venom has been in so many video games so far, often as both a hero and a villain. So, it's only appropriate to salute an appearance where he did have double billing. In Ultimate Spider-Man , back in 2005, you got to see both sides of him. Initially, Spider-Man had to face off against him. But later, you got to also fight as him as a sort of antihero. It really captured the spirit of the character well.