Kickstarter is generating a lot of buzz in the video game community, and independent developers are ecstatic when their projects receive praise and (more importantly) funding to turn a vision into a product. It's been picking up steam over the last year, and some notable titles are well into development and causing us gamers (especially the backers) to get excited. Here are ten titles both close to launch and still on the drawing board that you may want to keep an eye on.
Shroud of the Avatar: Forsaken Virtues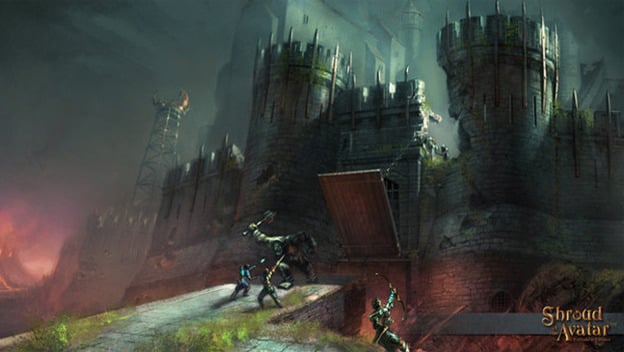 The Ultima series is one that got myself and many other aging gamers hooked on RPGs. Shroud of the Avatar: Forsaken Virtues is considered the spiritual successor of Ultima , created by Ultima 's own Richard Garriot (aka Lord British). His new project aims to pull gamers back to a time where role-playing games didn't hold your hand and guide you every step of the way with exclamation marks dangling above quest givers heads and map markers painting a path to your goal. The world will be yours to explore, but will also reward the studious gamer with a keen perception. Crafting, home building, and PvP are all elements that will be showcased in Shroud of the Avatar: Forsaken Virtues , but the credo Lord British aims to follow is the spontaneity and surprise that comes as players explore the world.
Divinity: Original Sin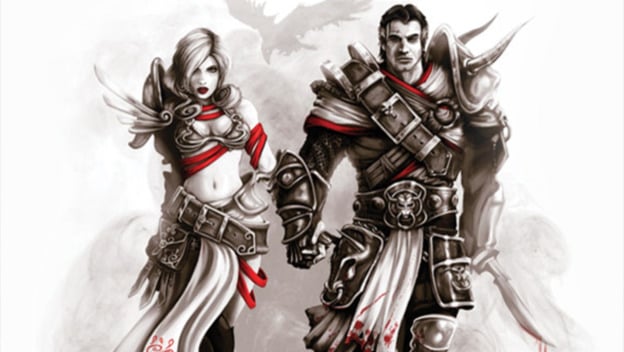 Belgian developer Larian Studios has been working the Divinity series for over a decade now, and finally have the freedom to produce a turn-based fantasy RPG they've always to. Divinity: Original Sin bestows plenty of freedoms to the player, with a vast world to explore and plenty of nooks and crannies that will have you sweeping your mouse across the screen. Cooperative multiplayer is an element rarely seem in this type of game, and I for one am extremely exciting about questing in a group. Beyond the campaign, Divinity: Original Sin will also come packed with a hefty modding tool to create your own adventures. I've had the pleasure of testing out the Early Access alpha build, and despite technical polishing that needs attention, the core gameplay has a lot of potential.
Wasteland 2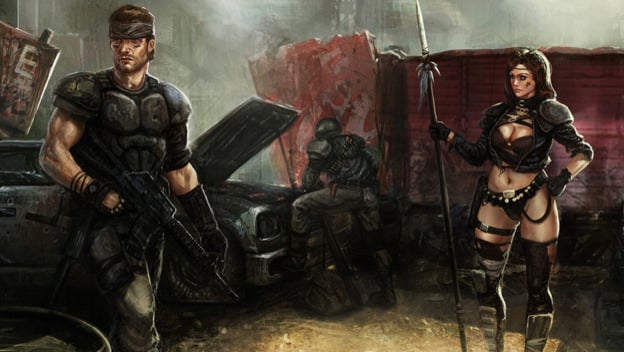 Wasteland was a little known game from the late 80s and one of Interplay's first titles. It eventually became the foundation for the old Fallout tactical games. Bethesda now owns the rights to Fallout , so instead, the team at inXile Entertainment are reviving the original post-apocalyptic series, and producing a sequel through the support of crowd-funding. Wasteland 2 will be a group-based tactical RPG, following a similar format to the Fallout games of old, with a user interface that will spark your nostalgia. Of course, the game will boast a ton of customizations for each member of your team, flexing the strategies to handle each new situation. Originally set to release last October, the launch has since been delayed. However, Early Access has begun via Steam, so hopefully the finished version is close at hand.
Broken Age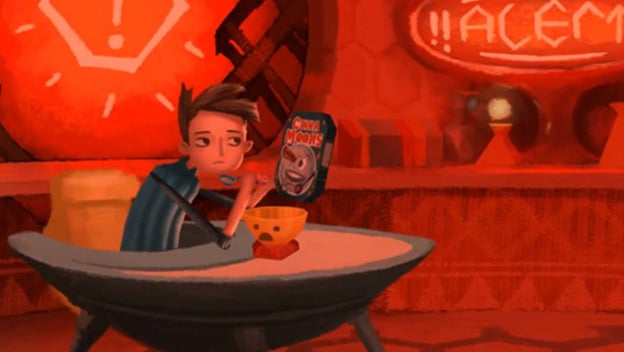 Grim Fandango was a game every diehard point-and-click adventure fan played, or at the very least heard about. Now, the visionary designer Tim Schafer has his own company called Double Fine Productions, thanks to generous funds from Kickstarter, has started a new adventure series called Broken Age (called Double Fine Adventure on the crowd funding site) . The quirky humor harkens back to the days of the Monkey Island series, but the art design is anything but archaic. The shift between the two protagonists and how their story links, as well as excellently crafted puzzles, is racking up good review scores for the game. The first Act of Broken Age was just released, so if you're aching for a fresh perspective on the genre, it's time to give your clicking finger a workout.
Mighty No. 9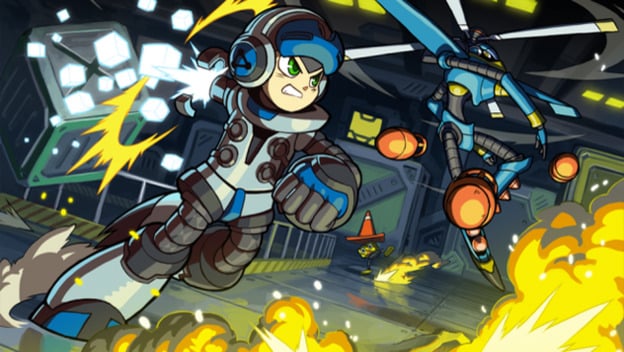 One glance at the protagonist of Mighty No. 9 will immediately have you thinking of a certain well known icon named Mega Man . That's because director of developer Comcept, Keiji Inafune, is also the genius behind The Blue Bomber. Even the gameplay spawns similarities to the Capcom classic, as Mighty No. 9 will have you traversing 2D platforming levels, with each ending in a boss battle that grants you a new ability upon victory. However, these skills are more than mere weapon upgrades, instead allowing you to physically transform your android body, creating new options for tackling obstacles. The pledge goal of $900,000 was reached in two days. Now finishing just shy of four million pledge dollars, a bevy of stretch goals have been reached, unlocking extra modes and levels, as well as versions for almost every console. Sadly, the estimated launch is April, 2015, still a ways away.
Planetary Annihilation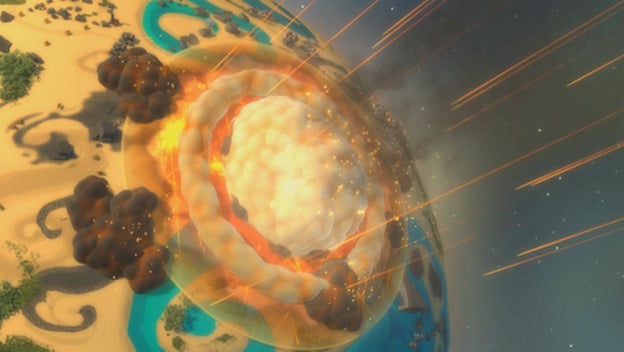 Real-Time Strategy games are possibly one of the hardest genres to sell to a publisher, so developer Uber Entertainment explored different funding avenues. Through Kickstarter, the company far exceeded their initial goal, with over 2.2 million pledge dollars promising extra content from the company by reaching stretch goals. Planetary Annihilation takes macro management to an entirely new level, as multiple worlds, moons and asteroids become the staging grounds for galactic conquest. It's massive robotic armies and big things that go boom in this title. The best example is building thrusters on an asteroid and launching it at an enemy planet. With up to forty player matches happening in real-time, you can expect plenty of hand cramps and trash talking. Planetary Annihilation is expected to launch early this year.
Torment: Tides of Numenera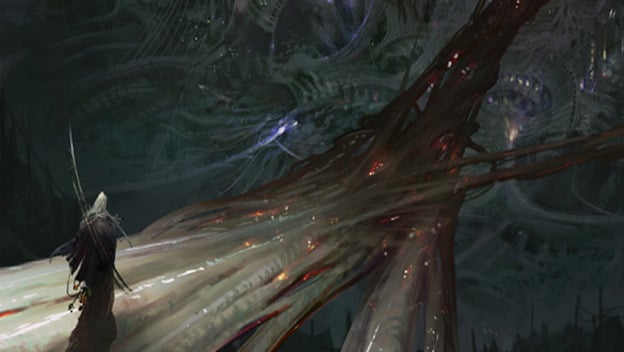 Does anybody remember playing Planescape: Torment ? It was over a decade ago but certainly had a cult following. Think of Baldur's Gate as a psychological thriller, blended with some science fiction, morally wrenching choices, and mature subject matter. Sound interesting? Well, the folks at inXile Entertainment thought so, though the team comprised of former Interplay staffers still felt like the boundary could be pushed much further. Thus Torment: Tides of Numenera was born. It harkens back to the glory days of isometric RPGs, and keeps story and character interactions at the top of the priority list. With so much freedom in the Numenera setting, you're sure to have an experience that is anything but clichéd, and one that will likely blow your mind.
Elite: Dangerous
The Elite series of space-faring games dates all the way back to 1984, with the original possibly being the first "open-world" experience. Elite: Dangerous has actually been stuck in limbo for many years, not able to secure a publisher to fund the audacious project. Thanks to Kickstarter and further support directly through the game's website, Elite: Dangerous is now a reality, and will launch sometime this year. With only a hundred credits and a small ship to start, you'll travel the stars trading, exploring, bounty-hunting and pirating to build your wealth and upgrade your ship. A borderline MMO model will be used, with the entire galaxy being shaped depending on the choices each player makes. All the action takes place through a first-person perspective, and it's all about space, with no fluffy filler such as relationships and political intrigue. You're out there to make a profit, and how that goal is achieved is up to you.
Kingdom Come: Deliverance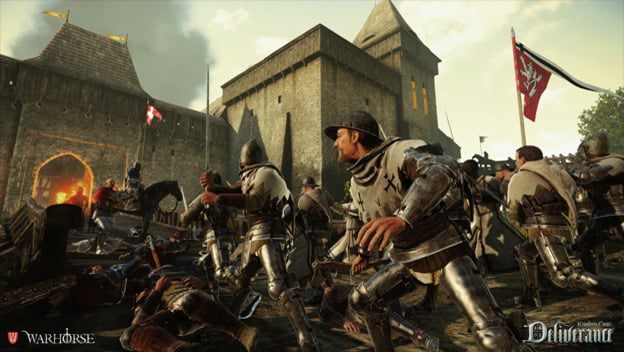 Skyrim has been out long enough now that most people have moved on to other games. However, the itch for an open-world adventure may start gnawing at you after checking out Kingdom Come: Deliverance . From the mouth of the creative director, the Kickstarter aided project will have the freedom of Skyrim , storytelling of The Witcher , and the challenging combat of Dark Souls . What you won't find are any dragons or magic. It will be an authentic medieval experience, from large-scale battles to small touches like food spoiling in your backpack. There will be crafting, various dialogue choices (and consequences), and a fluid and realistic first-person combat system. The release is a long ways off, but hopefully continued support will keep investors tied to the project so we can see it come to fruition.
Pillars of Eternity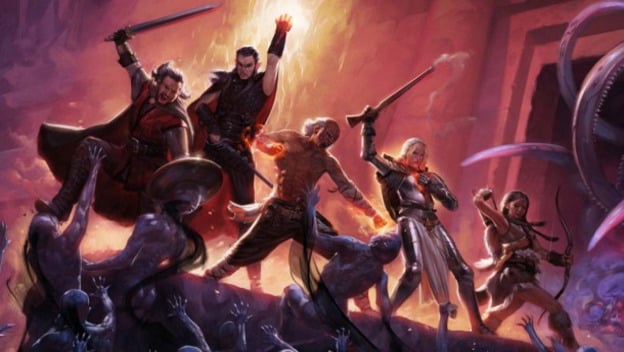 Formerly called Project Eternity during its Kickstarter campaign, this gorgeous RPG is causing plenty of heads to turn. Obsidian Entertainment is well versed in quality role-playing games, with past credits including Star Wars: KOTOR II and Neverwinter Nights 2. They miss the old-school fantasy games, which is why Pillars of Eternity brings back the isometric perspective. However, you'd be a fool to think that lessens the visual quality of this upcoming game. The stuff they are doing with light and water effects, as well as environment physics is nothing short of jaw-dropping. With multiple races and classes, spells and abilities galore, a world begging to be explored and a tabletop rules system, this is a D&D lover's dream game. Can't… stop… drooling.