Even today, there's still something special about classic arcade games. Going to Fun Spot, Galloping Ghost, or one of the other big arcades still left in America is like walking into a museum. But, it's a super awesome museum that lets you play with the exhibits! This list of games is all about the pure thrill of game play and the history that informs our present. If you're younger and haven't managed to play any, do yourself a favor. Read this list, then do what you can to get your hands on 'em.
Donkey Kong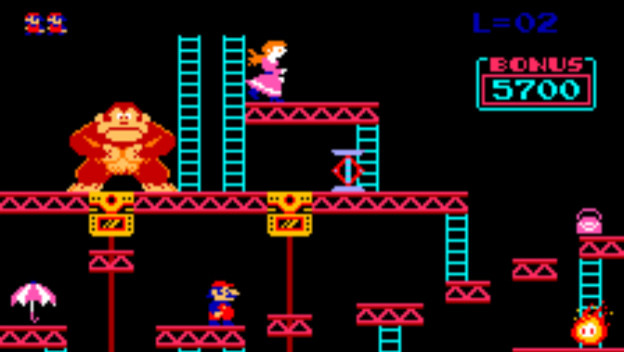 What is there to say about Donkey Kong that hasn't been said already? People often attribute this game for putting Nintendo on the map. Think about that for a second. Donkey Kong and the people who made it are responsible for everything. Donkey Kong is so ubiquitous that people still compete over the high score to this day, and there's even a really great documentary ( The King of Kong ) all about it. Donkey Kong is available in many forms, although avoiding the older console versions might be for the best.
Frogger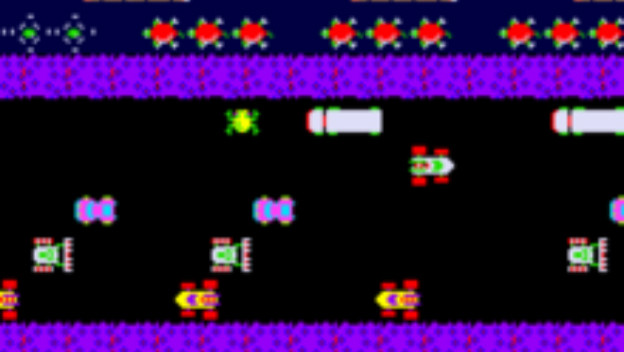 Frogger is one of the more interesting classic games out there, in that it's more about surviving a relatively mundane situation than it is about violence or combat. You simply play as a little frog who wants nothing more than to cross a busy highway and get to a cozy lilypad. At its core, Frogger is all about managing space and timing, as the obstacles the frog faces often use sudden shifts in momentum to fake out the player. Subsequent attempts at bringing Frogger back have been… odd, but the original remains an all-time classic.
Galaga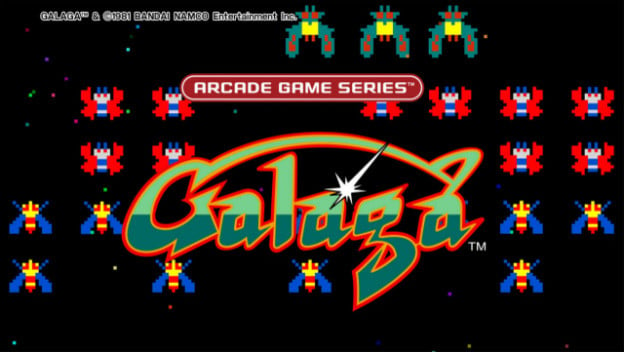 The shooter spot was either going to Space Invaders or Galaga , and I happen to have more of a soft spot for the latter. Galaga took the Space Invaders concept of rows of aliens descending upon the player, and added extra dimensions of movement, both from the player and the enemies. Fans of the shoot-'em-up or bullet hell genres owe everything to Galaga 's innovations, making it an essential play for any aspiring video game historian.
Ghosts 'N Goblins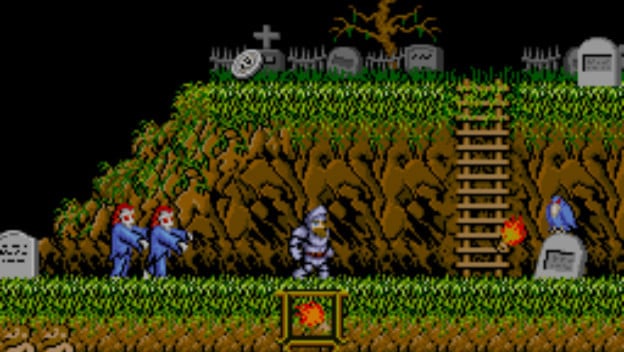 Ghosts 'N Goblins is one of the most ambitious side-scrollers of its era. Not only is it visually impressive, with its constant onslaught of enemies, complex animations and layers of detail, but it also has an incredible soundtrack that gave players a small glimpse of what could be possible with games and composition. This Capcom brawler was incredibly difficult, but mastering it felt like a rewarding challenge thanks to tight controls, creative boss encounters, and again that dope music. It would eventually spawn several sequels over the years that upped the ante big time and even led to some of the more fascinating experimentation on Capcom's part.
Joust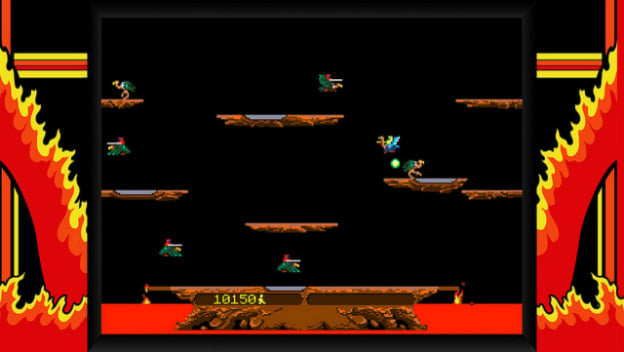 Fans of games like Balloon Fight can look back to Joust to see where this concept came from. it's ridiculous on paper; you control a knight on a flying ostrich who must flap its wings as much as possible to control momentum and pop the balloons atop the other knights in each level. It was an early, yet thoroughly successful, experiment in what could be possible in video game physics. This would inform years and years of game developers being unafraid to try new things, no matter how bizarre it seemed.
Metal Slug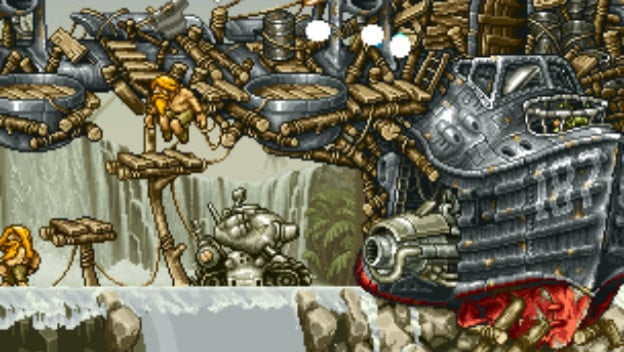 Metal Slug is one of the more recent games on this list, but still from far back enough that I'll fight anyone who challenges its status as a "classic." Metal Slug is a visual masterpiece; no other game to date possesses SNK's knack for brilliant spritework and animation on display in this series. It is simply amazing when you look at Metal Slug 's release date and compare it to its peers at the time. Metal Slug also showed it was okay to have a big, elaborate shooting game that didn't take itself too seriously.
Pac-Man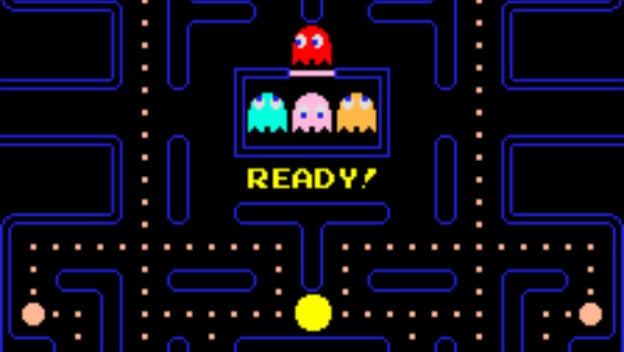 Of course Pac-Man is on this list, right? Pac-Man is one of the earliest examples of the concept of characterization in video games. Pac-Man wasn't just a ship, a dude with a gun, or a cutesy animal. he was Pac-Man , a silly concept destined to become a powerful brand. Pac-Man Fever is a thing after all, and there are scores and scores of toys and other kinds of merchandise, all with the same long-nosed, huge-mouthed face on them. Even the ghosts, with their simple color-coding, have become as much of a part of character-based video game history as Pac-Man himself. And that's to say nothing of the various other side characters, some of whose games ( Mrs. Pac-Man ) are considered vast improvements on the classic formula.
Street Fighter 2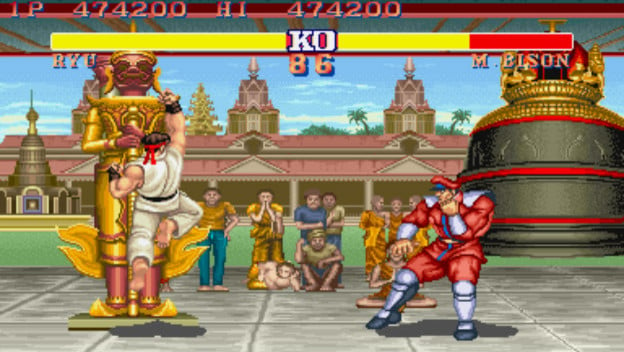 Like many of the other entries on this list, Street Fighter 2 was not just good – it was legendary. Street Fighter 2 practically created a genre, and it certainly created a new niche culture. Today, eSports is a growing industry; if it wasn't for games like Street Fighter 2 and the competitive scene it quickly spawned, we may not have people who can play video games for a living like we have today. Like no other game before it, Street Fighter 2 was an intense game of skill that wasn't just about clearing the game. It was about besting opponents who were just as good, if not better than you.
Star Wars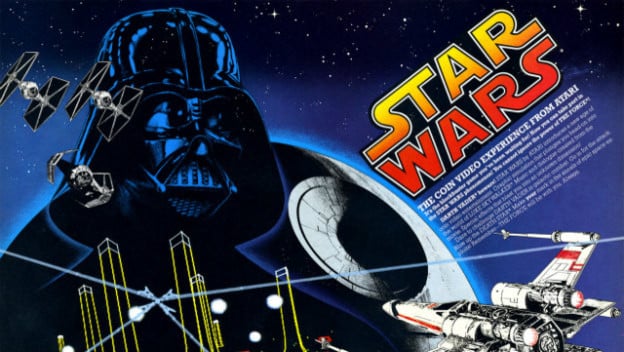 Atari's Star Wars isn't just a game. It's an experience unlike anything you'll ever have. This bad boy wasn't just an arcade cabinet. It's an entire sit-down situation that makes you feel like you're truly in the cockpit of a space fighter, enclosing you within its walls as the screen takes over your range of vision and you grab the pilot-like controls. Space dogfighting games have come more and more advanced over the years, but there's nothing like the sense of physical overwhelming that comes with actually sitting down inside such a contraption. Many of these other games can be appreciated through re-releases or emulation, but Star Wars is one of a kind.
Teenage Mutant Ninja Turtles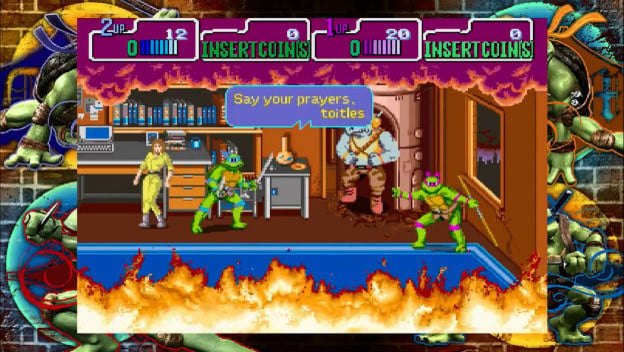 These games are my absolute favorite when I feel the need to run some quick, classic gaming sessions. There's something about local, four person multiplayer brawlers that can be the most cathartic, junk food-like gaming you can get your hands on. Konami's license-based, multiplayer brawlers were all brilliant, but the care that clearly went into the Teenage Mutant Ninja Turtles entries was immediately palatable as soon as you stepped up to a cabinet. But heck, even sitting down with the ported-down console versions of this game and its sequel were excellently crafted, despite their obvious shortcomings. Pop in a quarter, pick your favorite turtle, and kick some shell. I don't care if that was corny, I needed to type it out.