The gaming industry has been courting controversy from the very beginning. From PTA groups complaining that electronic games rot the brains of their children to media outlets attempting to blame them for the violent nature of our society, there is no end to the complaints levied against the medium by exasperated soccer moms. Not all of those complaints are unmerited, though, as the game industry has done a lot of things that have caused heads to turn. Here are the ten most controversial moments in gaming so far, though we're sure we haven't seen the end of video game controversy.
Sexy Elevator Action (Fear Effect 2: Retro Helix)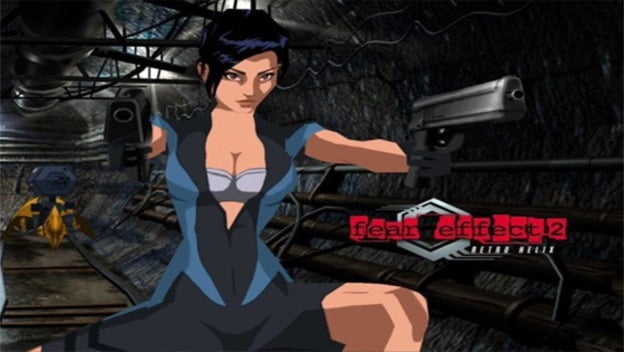 Fear Effect was one of the PSOne's more disturbing series. In fact, the first game went to far as to include a voyage through Hell, during which you'd encounter demonic forms of people you once knew. But for all its terrifying elements, the one moment we'll never forget was Fear Effect 2's lesbian encounter between the protagonist Hana and her friend Rain in an elevator.
Fatalities (Mortal Kombat)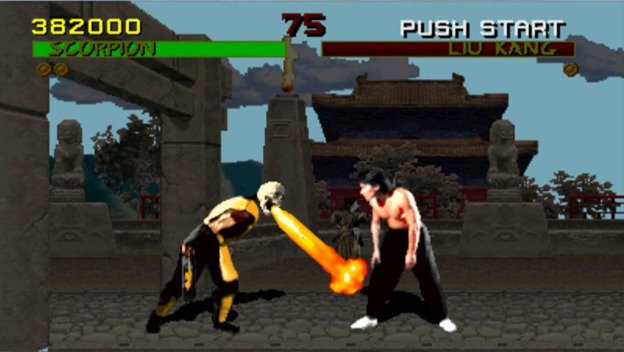 Whenever a game intentionally misspells a word in its title, you know you're probably in for something especially brutal. At least this is true of the Mortal Kombat series, whose Fatalities raised the ire of concerned parents across the country back in the 1990s. Though my mom probably hated it, I fondly remember the first time I saw Scorpion flame broil Sub-Zero.
Hot Coffee (Grand Theft Auto: San Andreas)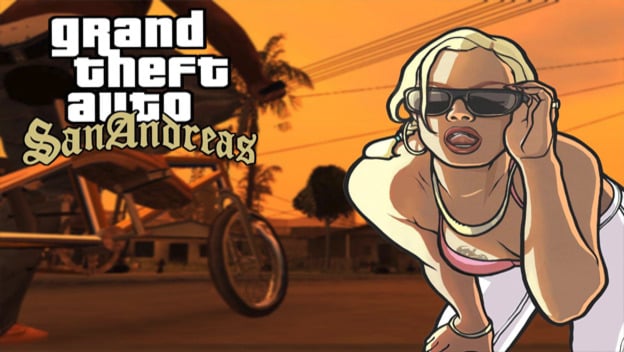 The GTA series has always been controversial, each title pushing the boundaries a little further than the last. But San Andreas introduced us to the infamous Hot Coffee mod, sending the media and politicians into an uproar. In this scandalous minigame (which was inaccessible throughout the game, though clever modders were able to unlock it), you were invited to partake of some steamy "Hot Coffee." In case you don't get the innuendo, by "Hot Coffee," we actually mean "sex."
Nudity (BMX XXX)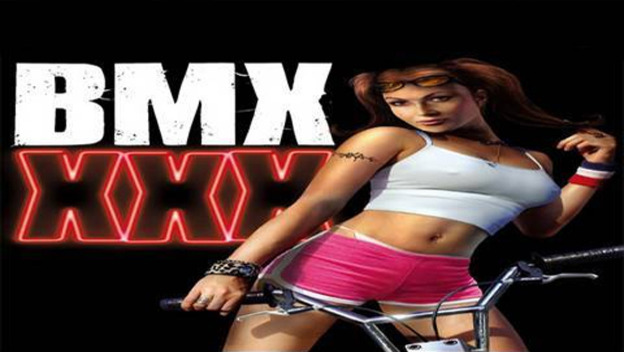 America has always loved bikes and boobs, and BMX XXX sought to capitalize on these two particular vices by combining them into one gloriously debaucherous game. Sure, the game was met with ill reception from both the media and game enthusiasts—in fact, most stores refused to carry it, and it wasn't allowed on the PS2 until it was censored—but I can say that I'm one of the proud few who saw boobs on Nintendo's GameCube.
Pyramid Head Rape Scene (Silent Hill)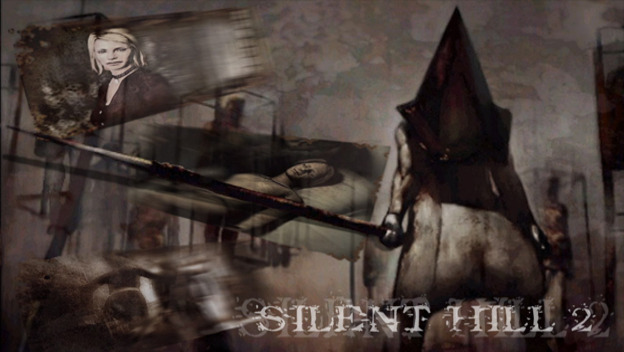 Despite an enormous quantity of terrifying scenes throughout the Silent Hill series, there is one that will always stand out above the others.  After cowering in pants-wetting terror while trying to hide from the incredibly disturbing mannequin creatures, we catch a glimpse of Pyramid Head showing two of them his end of the business, if you know what we mean. The scene was both terrifying and disturbing, enough to spark rumors of it being cut from the recent HD version.
Realistic Killing (Manhunt)
Rockstar Games decided to take extreme measures with Manhunt, featuring some of the most gritty and realistic killing methods ever seen in a game at the time. The game received a lot of flak from politicians and the media, with accusations that Manhunt was flat-out encouraging murder. Hopefully none of those politicians got a chance to fight the final boss, a chainsaw-wielding fat man wearing absolutely nothing except for a pig mask.
Voyeurism (Night Trap)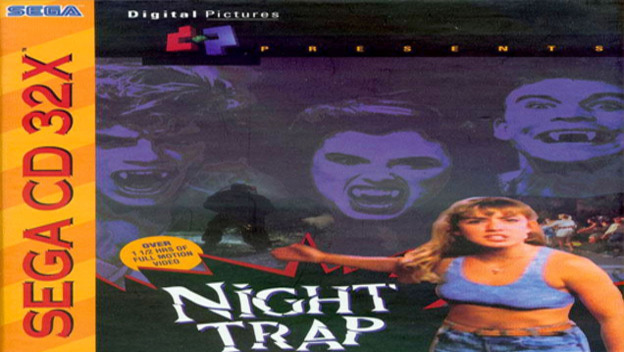 In Night Trap, you play as a hero who watches vivacious young women via hidden cameras as they are chased throughout a house by several assailants. Politicians considered Night Trap a sick game that encourages the capture and torture of women, even though the entire point was to save them, not to take part in their torture. Score one for the observational skills of our politicians.
Racism (Resident Evil 5)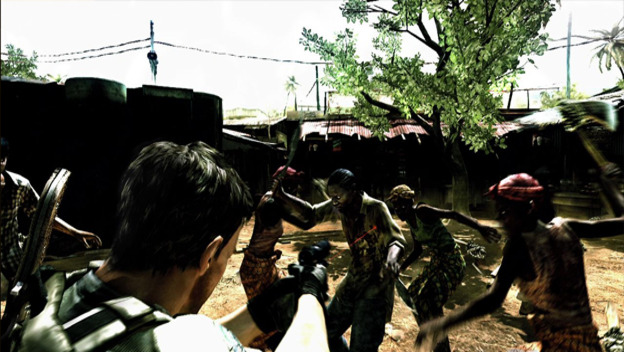 Before we knew any better, Resident Evil 5 was exciting to us. It was the follow-up to the critically acclaimed Resident Evil 4, after all. Yet while fans were tingling over another adventure in survival horror, the media went on a rampage about the killing—and negative depiction—of Africans by a Caucasian protagonist. Eventually, Resident Evil 5 came and went, and the complaint that stands out the most in our minds has less to do with racism and more to do with Sheva's incompetent A.I.
First-Person Groping (Far Cry 3)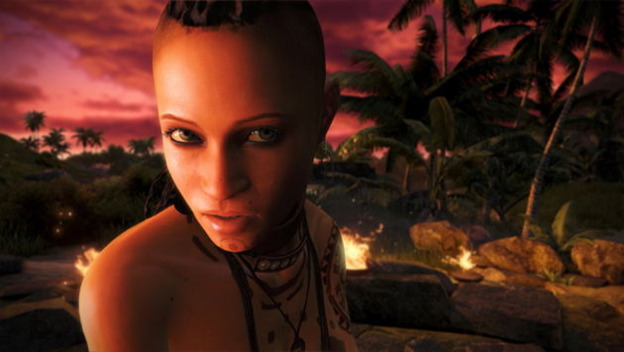 Far Cry 3 has received excellent reviews from both gamers and reviewers alike. In fact, I'd say it's fair to call it one of the best games of 2012. The scene that surprised us the most, however, was an actual first-person sex scene, which includes groping and all. Still, the media remained fairly quiet about this scene, though perhaps that had more to do with the game's release date being so close to the holidays. Maybe they were too busy carving turkeys and hams with their families to try to spearhead yet another ill-advised attack on video games.
"No Russian" (Call of Duty: Modern Warfare 2)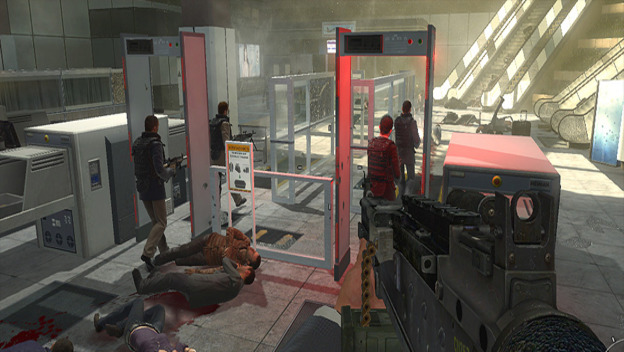 As one of the most-played shooters in America, it's impossible for the Call of Duty series to escape media scrutiny.  So Modern Warfare 2 didn't even attempt to stay in the shadows, featuring a moment so controversial we were allowed to skip it entirely if we chose. While the infamous "No Russian" scene certainly caused a lot of problems for the title, its sales figures didn't seem affected much by it. If anything, the controversy probably only kept the game in the spotlight, causing the game's sales to remain healthy for a lot longer than if the media would have just ignored it.