Man, are we going to be busy!
We hear a lot of hype these days about what killer apps you NEED for the next-gen. Spokesmen, promotional campaigns, and PR people are constantly beating us over the head with reasons as to why their title is the go-to release. Back in the day, it was a lot easier to know what THE next-gen launch titles were, as they usually came from established franchises (such as Mario or Metal Gear ). Now, with all the hype and huge money being dumped into advertising, it gets harder to know exactly which next-gen titles are a necessity and which are just hype.
That's where we come in. As an unbiased third party, CheatCC can bring you the top ten next-gen releases that you absolutely need to play.
Madden NFL 25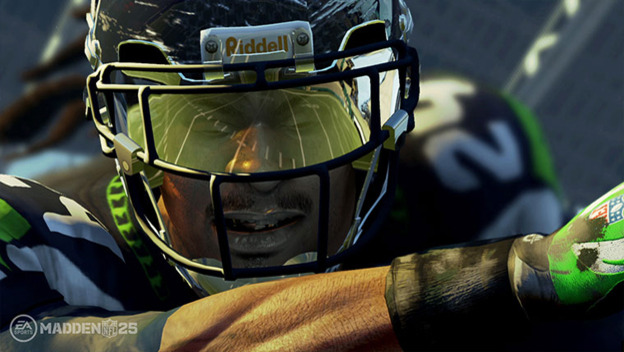 For some reason, I still like Madden , even though I suck at it. I'm not a Sunday football kind of guy, and every time I've ever tried a game such as Madden , I've always ended up selecting what play to run completely at random (most of the time I just go for the Hail Mary and hope for the best). With the anniversary edition of the game, you'll get the next-gen version of everything you know and love in a Madden title. Plus, the All-25 Team feature will bring together the greatest players from yesteryear as they were in their prime.
Ryse: Son of Rome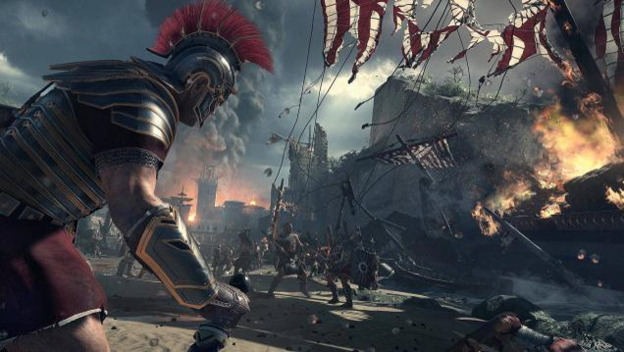 This game promises to be one of those titles that will really show off the power of the next-gen. The combat element of the game looks to be expansive; you'll find hundreds of combatants on the battlefield at once (all with their own AI). In what looks to be a very Gladiator -esque tale, the story mode follows a Roman soldier seeking revenge for the murder of his family, but he finds (as always) that there is more going on than meets the eye.
Dead Rising 3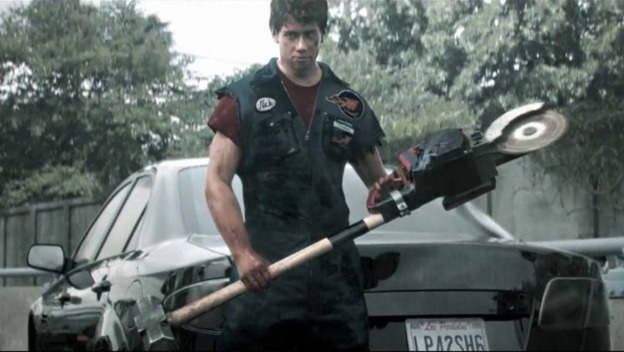 Let's face it; we're a zombie culture now. I'm not sure when it happened exactly, but with the huge success of series such as The Walking Dead , it's no wonder Dead Rising 3 is at the top of the list when it comes to next-gen "must-haves." Also, if you've wondered what GTA would be like with a zombie mode (that's not a Western), then Dead Rising 3 is for you, as it too supports an open-world experience. Plus, with the new Kinect integration, the zombie horde will actually respond to sounds they pick up in your living room. CREEPY!
Destiny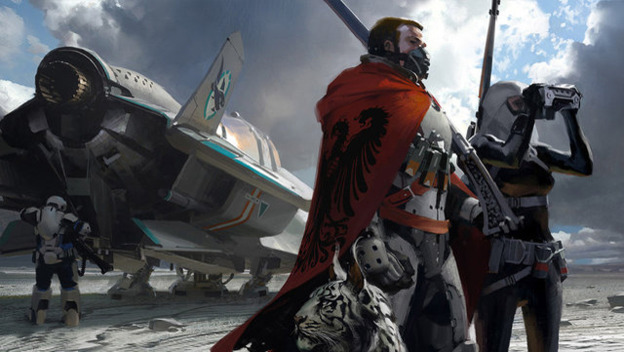 From the creators of Halo , we get another epic sci-fi adventure that appears to rival what we saw in that hugely successful franchise. The most intriguing aspect of the game I've found so far is the story. It revolves around the last safe city on Earth that was created when an alien technology called the "Traveler" arrived, which caused not only a huge advance in human technology, but also an attack that led to the entire planet being overrun with bad guys. Now, you find yourself an explorer in your own home as you venture out to reclaim the Earth in a mythos that reminds us why Bungie is so good at what it does.
Forza Motorsport 5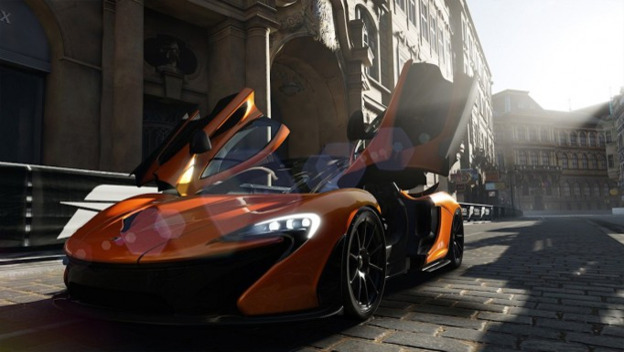 This is going to be one of those titles that is as pretty to look at as it is to play. I know "graphics aren't' everything," as you hear so often from gaming purists, but you gotta admit that photorealistic sports cars are pretty impressive. Forza will not only bring a huge selection of diverse vehicles, but also incredibly precise real-world tracks that the game says are accurate "down to the millimeter." Also, updated matchmaking will ensure you can always find an opponent who will provide a hard-fought race.
Watch_Dogs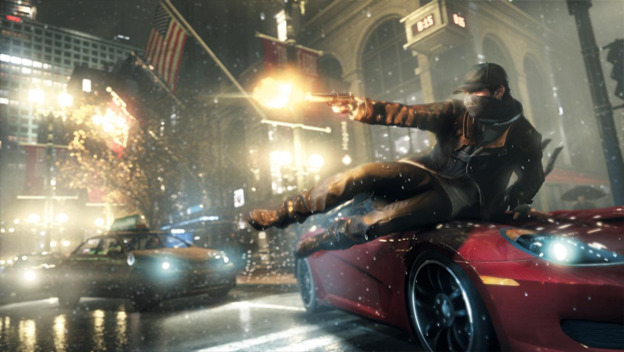 Even though it's gotten a bit of a sour reception as of late (due to it being delayed six months after being promised at launch), you shouldn't overlook just how much fun the innovations a game such as Watch_Dog can bring. Some of the aspects of the multiplayer mode alone were enough to peak my interest. In what I can only describe as some serious spy vs. spy stuff, one objective has you dropping into a world where the other player is completely unaware of your presence. Then, instead of your typically run-and-gun-style gameplay where you just hunt him down and shoot him on sight, you're charged with hacking into his tech and implanting a virus without him ever knowing you're there. This is just one of the many aspects of this game I'm looking forward to. Too bad I'm waiting a half-year to try it.
Assassin's Creed IV: Black Flag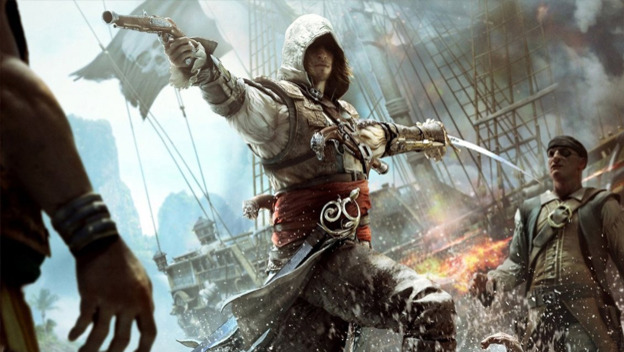 If you've ever wanted to dabble in the world of Pirates of the Caribbean , you may now get your chance. Assassin's Creed IV: Black Flag takes place in the 1700s, when pirates ruled the waters. You take control of Edward Kenway, a captain and well-trained assassin. You'll do your typical pirate thing both on land and on the sea, where you'll battle enemy ships. Expect to see real-world influences in the game, such as the pirate Blackbeard; you'll also relive many historic events during what the game calls "the Golden Age of Pirates."
Killzone: Shadow Fall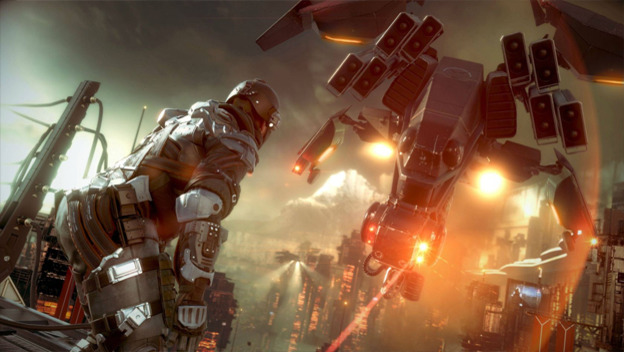 Killzone is an FPS that will have stiff competition in the next-gen, with some of the other powerhouse shooters being released around the same time (see entries #1 and #2). However, the game looks phenomenal, and it appears as if Sony has no problem going toe to toe with the established heavy hitters. The game takes place 30 years after the events of Killzone 3 and will focuses on the conflict between the Helghast and the Vektans.
Battlefield 4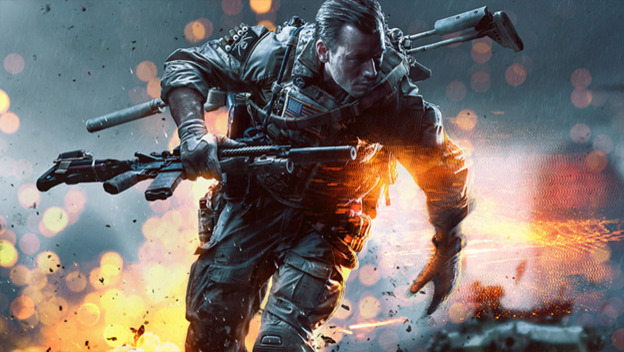 The Battlefield series has always prided itself on offering the largest scale warzones possible by dropping players into huge maps (oftentimes with as many as 64 players at once). With the new Frostbite 3 tech, Battlefield 4 will no doubt look and play even better (offering the same huge maps you're accustomed to), with destructible environments as an added bonus. Which means, I can't wait to drive around with a tank shooting at stuff to see what blows up. #goodtimes!
Call of Duty: Ghosts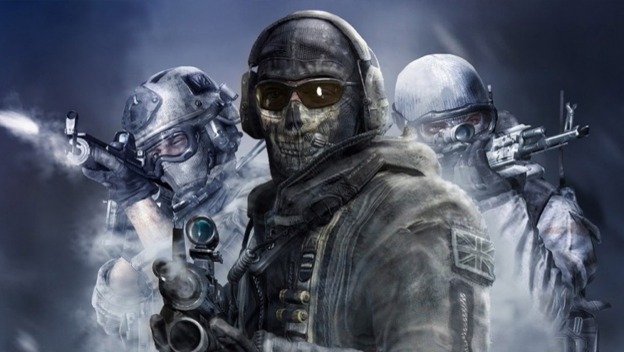 Surprised? Of course not. Any Call of Duty release is going to be huge, no matter if it's current- or next-gen. Ghosts will promise an immersive single-player campaign, but let's face it, the multiplayer is the bread and butter of any COD game. You can expect the same level of customization as before (with the traditional entries such as weapon unlocks, strike packages, etc.), but this year, the developers actually included a create-a-character feature. You'll be able to change the physical appearance including the head, body, and gender of your soldier while also customizing your weapon loadouts to ensure you're prepared for any given situation. Expect this game to set records.
And there you have it. If you intend to delve into the next-gen, those are the titles you should be playing. Whether you plan to pick up your new consoles the day of launch or wait a bit until the systems get on their feet, there are a ton of great games in our future we all should take a look at.
Have an entry in mind that didn't make the list? I want to hear from you! Leave your picks in the comments!