There are literally thousands of games that get played everyday in this big, old world. And we would be willing to bet that there are a whole lot of those games that people have been playing for a very long time. For one reason or another, we all have that one game or batch of games we cling to, no matter what generation of gaming we are in. So, what if someone came to you and said that you could choose any game that has already been made in the past, and they would rebuild it from the ground up and would put it on Xbox One or PS4? What would you say? What game would it be? Here are some of the games topping our list.
Dino Crisis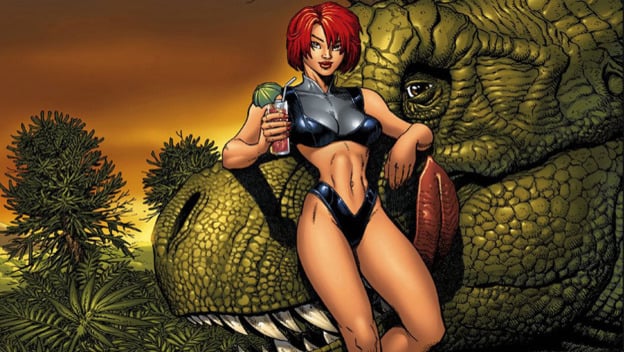 Originally Released in 1999, this title brought the concept of Jurassic Park's "dinosaurs in our time" shtick to a whole new level. Instead of the dinos being retro-engineered, the giant reptiles in this game were brought through time to potentially be used as a weapon by a scientist who was supposed to be dead already. As Regina, you guide your team to try and capture Dr. Kirk and exfiltrate Ibis Island before you and your whole team become T-Rex food. With next-gen graphics blowing minds everywhere, this title could be a truly epic revamp of a classic game.
Soul Reaver: Legacy of Kain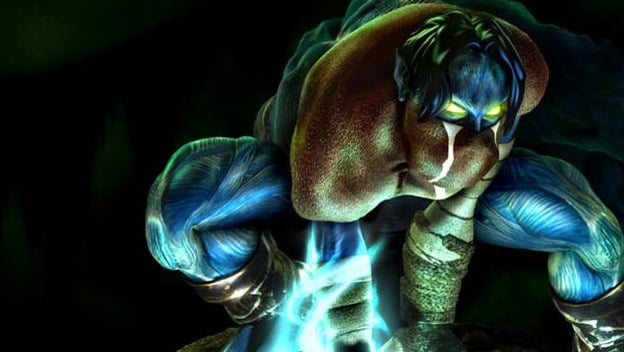 Another gem released in 1999, Soul Reaver has an amazing story in which you play as Raziel. Raziel has been resurrected by the Elder God to dethrone the very one that killed him and to free the land of Nosgoth from his reign. This game totally deserves a next-gen re-imagining. Its incredible story, intense gameplay, and amazing art style would lend itself to a next-gen blockbuster that could possibly even dethrone a few of today's triple-A titles like Infamous and Darkstalkers . And it could even elevate itself to the rank of the best console vampire game ever… if done right, of course.
Eternal Darkness: Sanity's Requiem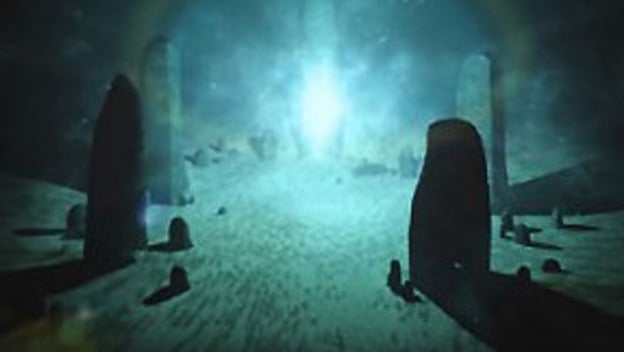 Released exclusively on Nintendo's Gamecube in 2002, Eternal Darkness ended up being one of the most insane titles on the GC. It is a story of the Corpse God Mantorok. He was bound to Earth forever ago, and the other three remaining ancients are now locked in a plot to be brought to our plane by the aid of Pious Augustus, an ancient Roman warrior who has been manipulated. As Alexandra Riovas–existing in modern times–you try to stop the plot after discovering it within The Tome of Eternal Darkness. This title would be nothing short of intense, as the insanity builds within the hallucination-racked minds of each character you play.
Syphon Filter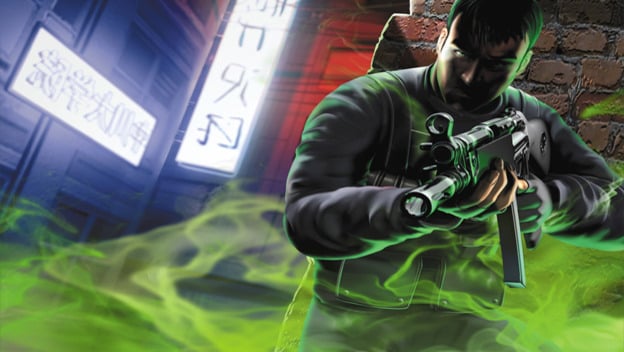 Apparently 1999 was a big year for games. Syphon Filter was one of the games that set the new-at-the-time technology of disc-based games up to become the new wave of console gaming. Agency operatives Gabriel Logan and Lian Xing help each other to try and stop the development and proliferation of the biological weapon, codenamed Syphon Filter. This third-person shooter would make a great jet-setting espionage title for the next gen of gaming. Even the first level, occurring in Costa Rica, would change drastically with the evolution of next-gen graphics and a more robust control scheme. With its enthralling story and intense action, Syphon Filter needs a shot at the next-gen.
Adventure Island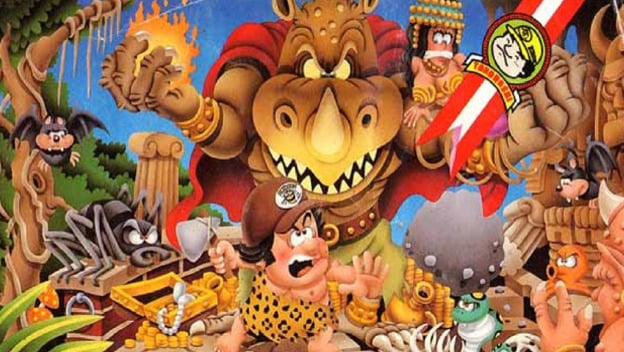 OK. I am knocking the dust off of this one because it was originally released in 1986 on the Nintendo Entertainment System. The story is simple: You are Master Higgins. Your girlfriend Tina has been taken by King Quiller and you want her back. This side-scrolling adventure is an absolute blast. You run, jump, toss axes, and skateboard through each of the 32 levels. It may be a really old game, but with everything on the market these days being so filled with angst and aggression, it might be cool to see what someone could do with this title in the next generation of gaming.
Parasite Eve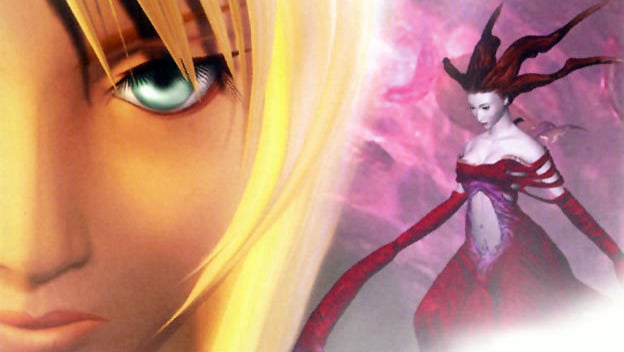 This game needs to be remade from the ground up so that gamers today, who may not have gotten to play it the first time around, can know what an amazing game they missed. Aya Brea is not only one of the hottest chicks in gaming; she is also probably the biggest badass rookie that the NYPD has ever seen. She takes on a genetic nightmare of a monster that only she can get to (anyone else who gets close bursts into flames). A foundation-up redo of this title could really let the story of this game shine through. Because the first time around, the graphics engines weren't anywhere near what they are today.
Little Nemo: The Dream Master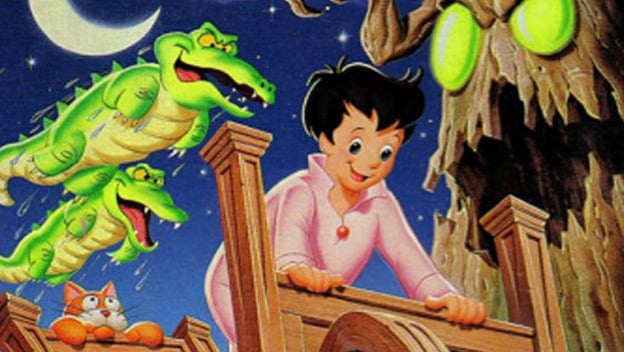 Another dusty title from the shelves of gaming past. Little Nemo was a truly imaginative game for its time. You play as, you guessed it, Nemo, a small boy who has the ability to go to a place called Slumberland. He feeds candy to all sorts of creatures so they will let him ride them throughout the levels. The entire purpose of Nemo's journey through Slumberland is to rescue Morpheus (the king of Slumberland) from the evil Nightmare King. I am thinking that Tim Schafer should get a team together, obtain the rights to this little gem, and go to town making something that could truly wow gamers in the next-gen. This title is a stretch, I know, but the gaming-idea well seems to be running dry these days. So why not look to some of the more innovative games of yesteryear to find some inspiration?
Fear Effect 1&2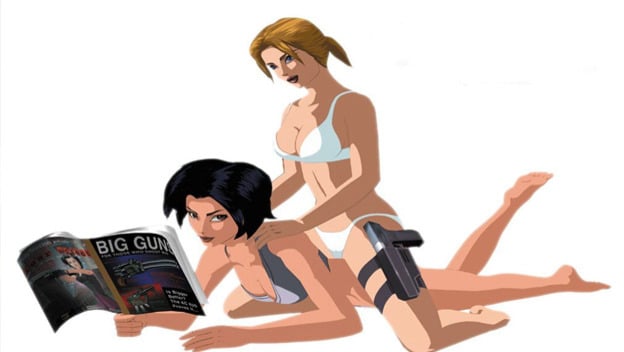 These two games are probably my favorite titles from the PS One era. It is a little confusing at first: The first game is actually the second game, and the controls are identical to the early, more-clunky version of Tomb Raider . It is a cyberpunk adventure mixed with Chinese mythology, guns, explosions, and futuristic weapons; gadgets and hot women are all over the place. Sadly, some of them try to kill you repeatedly, but it's the price you often pay for such eye candy. Eidos published these games back in 2000 and 2001, giving gamers back-to-back adventures featuring Hana Tsu-Vachel and her cohorts. If a company like Ubisoft got ahold of these titles and really gave them a once-over, they could seriously become new favorites among gamers who missed them the first time around.
Mega Man Legends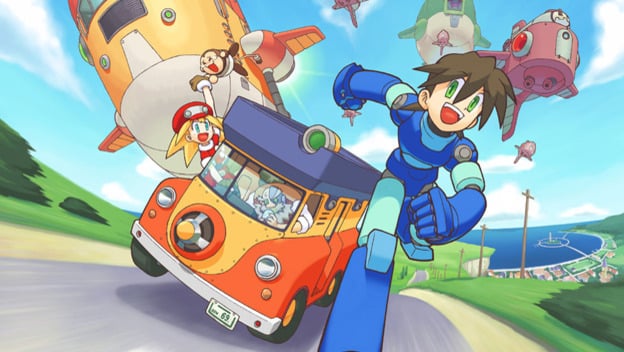 One character's name is really all I need to say to get Mega Man fans' blood boiling: Tron Bonne. Sadly, unless Capcom pulls its collective head out of its posterior, fans of the Legends series will never again experience the fun and awesome gameplay aspects of Mega Man Legends . Being released in 1997 would mean that most of us who played this title and its sequel the first time around might be in need of a redo as well. But seriously, what part of a third-person shooter-style Mega Man could possibly fail in the next generation of gaming? You take someone as iconic as Mega Man, and the only love he gets is a series of crappy knock-off titles and rereleases of old games in online stores with no update? Seriously?! Capcom, wake up! Here's your new cash cow.
The Legend Of Dragoon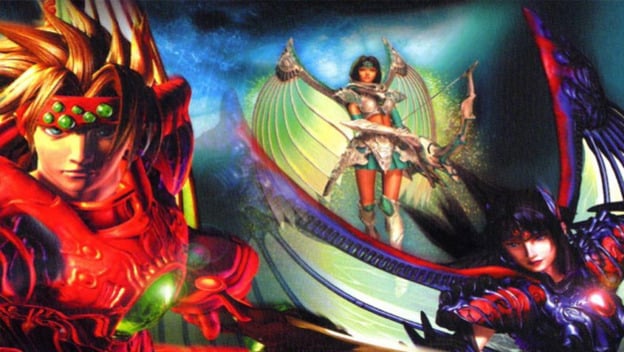 I realize that the rerelease of this game came to the PlayStation Network in 2012. However, this game would make an insane remake for the next generation of gaming. For those who have experienced it, let me pose a question to you: Can you imagine the opening cutscene that describes the fall of the Dragoons and the following one where it shows Shana being kidnapped in high definition on the PS4? I seriously don't believe I would be able to contain myself. This game really didn't get a great reception initially, but gamers over the years have played it again and again, which to me says there is enough interest in it for there to be a ground-level rebuild of this game for the next-gen. If Sony bit into this, I believe that it could dethrone Final Fantasy from the top of the A-list of RPGs on the PlayStation.