Play video games for long enough and you are bound to develop an internal list of those gaming moments that stuck with you over the years. Sometimes you look back fondly on the first time you were able to take out Bowser and rescue Peach, or that time you got through the first Resident Evil in a dark room without pissing yourself, and you think "Man, that was a great game." And you're right. But sometimes—through no fault of your own—you remember a game as being a wonderful, innovative experience that should bring it to the top of any reputable "best of" list. But because you're busy, and because you are surrounded by fellow gamers who agree with your assessment, you leave it all at that without really thinking through what it is that you've evaluated so quickly.
The simple fact is, some games are just memorable, for better or worse, and that fact alone helps them to make the climb up the various charts and lists of greatest games ever. This is even more apparent when we haven't played the game in a while, or when it succeeds in spawning a collection of sequels. All of this only helps to harden our resolve that our "amazing" memories of these games are representative of truly amazing games. But when you do some research, and actually spend some time thinking about, or replaying, every so often you can come across a game that causes a "What the hell was I thinking?!?" reaction which brings all of your other gaming memories into serious question. Or maybe that doesn't happen to you and I'm just looking for a reason to open up this list. So without further ado, I present to you the top (or bottom, depending on your perspective) ten worst games that, for whatever reason, everyone just seems to love. Don't hate the messenger, people. Hate your recollections.
LEGO Everything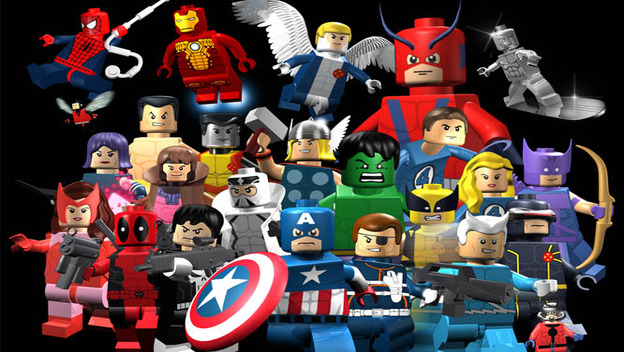 On the surface, it makes basic sense. Take a movie, or a comic book, or even a damn toy that people like and put the story to those cute, adorable LEGO s you so happily played with as a child. Add in some silly cut scenes, some relatively easy platforming and puzzling gameplay and voila! You have a formula for a winning game title.
The problem at this point is, with a couple of exceptions ( LEGO City: Undercover and LEGO Marvel Super Heroes stand out in my mind as decent), the games just aren't that good. Sure, it's fun to see Batman and Robin running through a caricature version of Gotham City while throwing LEGO versions of Batarangs at a LEGO Joker, but honestly, how long can this novelty stay interesting for you? Weeks and months, you say? Well then congratulations—you're either eight years old or need to find a new hobby.
Kingdom Hearts (Everything other than KH 1 and 2)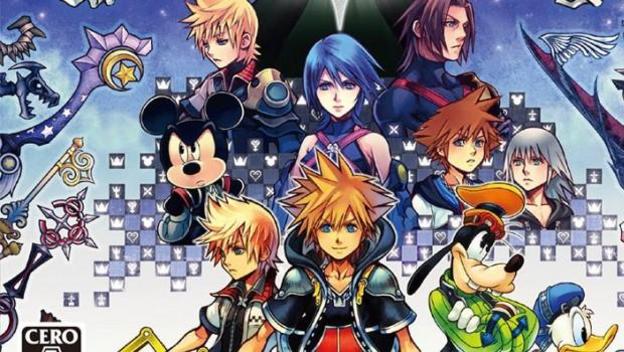 I'll be the first to admit, I was absolutely stunned at how much I loved the first Kingdom Hearts . I remember firing it up on a daily basis in my senior year of college apartment and spending hours upon hours of wonderful nostalgia with my roommate until we finally finished it off forty or so gaming hours later. The graphics were great, the music was superb, and the story—while a bit convoluted—was a great way to introduce the Final Fantasy and Disney universes together without losing both fan bases in the process. The same can be said for the sequel which, while certainly harder to follow with the introduction of Roxas and Organization XIII, stuck to the basic formula of the first title and continued with the fun, easy to learn action RPG mechanics (albeit with a clunky camera) for players to enjoy throughout.
But that, my friends, is where it ends. Following the conclusion of the second Kingdom Hearts , toward the end of the PlayStation 2 lifecycle, developer Square Enix decided to branch the series out into a number of spin-offs and side quests that could be played on other, portable systems, like the Nintendo DS, the 3DS, and the Sony PSP. All of this could have been ok, except for the fact that with each iteration of the series, the plot became more difficult to follow, popular main characters like Sora the keywielder disappeared for blocks at a time, and only those who were really, really dedicated to continuing on in the Kingdom Hearts universe had the chance to be rewarded by playing on. And while I haven't completely given up hope on the franchise— Kingdom Hearts 3 is supposedly coming to next gen consoles in 2085 or so—I can't help but wonder what would have happened if Square had decided to just continue along the initial path and release straight sequels, rather than the mess we have today. Oh well.
Tetris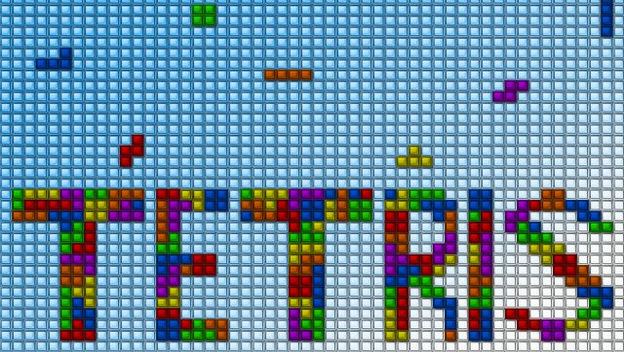 I know I'll probably get blasted for this, as this is the game that single-handedly made the Nintendo Game Boy a household name, but the truth of the matter is that Tetris is a simple, addictive mini-game with some equally addictive music that made its way into the minds, hearts, and memories of Nintendo fans for decades. But let's not kid ourselves by deeming Tetris some sort of gaming masterpiece, even among the Nintendo and Game Boy canon. What we are talking about is a fun game that served as the precursor to other mini-titles like Candy Crush Saga , but certainly didn't open up any doorways to future generations of major gaming franchises. And come on, that's not really a knock on it—I loved playing as much as everyone else. I just don't want to go overboard here—do you?
Metal Gear Solid 4: Guns of the Patriots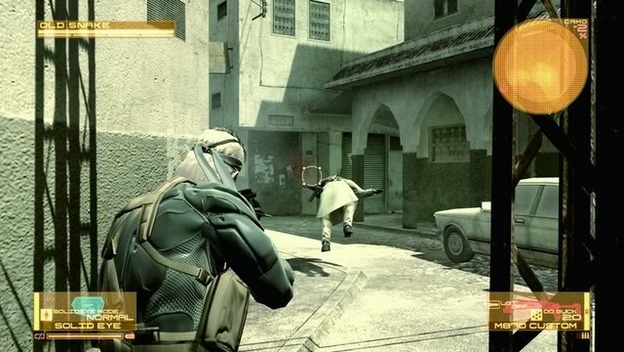 This is a really tough one for me, because I, like many of you I assume, initially remembered truly liking this game. I wasn't the biggest MGS fan in the world, but I had played enough of the previous versions to have an idea of what was being discussed in the dense, lengthy dialogues and cut scenes that have helped capture the essence of the franchise today. Add to it the fact that the gameplay, graphics, and audio was easily some of the best the series had ever seen, it would be tough to find flaws at first glance.
The problem, however, is that if you aren't a veteran of the franchise, you are really going to be in for a tough time. And while I can already envision the detractors screaming, "Tough shit, play the earlier games and stop complaining!" most of the better gaming (and cinematic, for that matter) sequels out there provide at least some retroactive narrative about what is going on and why. Especially since this was the first MGS title on the PlayStation 3, there should have been some consideration that even for those who had played the previous titles, enough time could have elapsed that their memory of the storyline was fuzzy. And given, again, the density of the plot and all of its characters—from Solid to Raiden and all of their friends and foes—I can imagine many first timers dropping their controllers in frustration after a few hours of having no idea what the hell was going on, never to return again. And that's a shame, because they would be missing out on an otherwise solid (no pun intended) gaming experience.
The Sims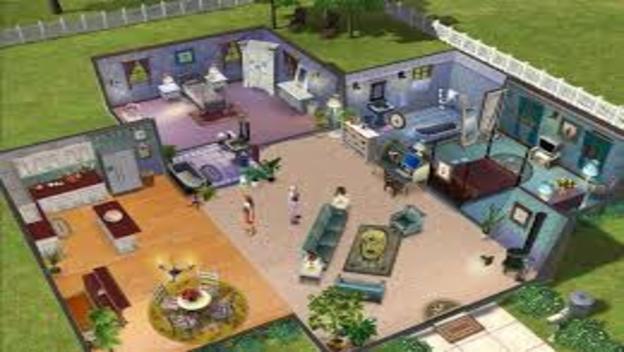 My wife might take me to task for this one, as she is one of the biggest Sims fans in the Western world (I have my bank statements to prove it), but I don't care, it has to be said. The Sims pisses me off. I'm perfectly aware of the idea of expansion packs for PC gaming, but I can't think of another title that screws players minds and wallets with equal ferocity.
The premise is cool at the core: allow players to use their imaginations (something not done enough elsewhere in modern gaming) to conjure up a detailed character and living space around which developing social interactions, employment, family life, and so on becomes the continuing objective going forward. Unfortunately, at no point during the game—and I am speaking equally about the initial title and all of the subsequent sequels, including 4 —are the interactions meaningful for anything other than a short term, superficial event. Taking care of characters amounts to little more than caring for a baby, regardless of the age or social status in question. Add to it the absolutely annoying gibberish that is not only spoken by characters, but blasted on televisions, radios, computers and the like, and it is enough to make a guy want to throw his computer out of the window. Unfortunately, it's my wife's computer and she plays on the first floor, so it wouldn't do much good.
Perhaps my biggest complaint though, as I alluded to before, is the way in which the game is completely and utterly dependant upon the expansion packs for anything other than a basic, boring experience. This is especially true with The Sims 4 , where players like my wife, who are more interested in the design aspects than the interactive ones anyway, have been treated to a consolidated, watered down version of the previous games with a "Wait for the expansion!" promise as the only saving grace. Ridiculous.
Rock Band/Guitar Hero/SingStar/Insert Music Title Here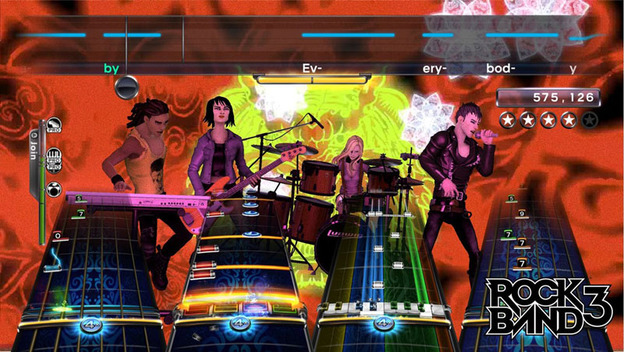 I was in early graduate school when the Guitar Hero phenomenon hit, and I was absolutely, 100% caught up in it—especially when Rock Band dropped. The song lists were awesome, the DLC was reasonable and equally great, and every single social gathering or party became that much more exciting knowing that people would be channeling their favorite rockers while downing cheap beer and snacks. So from that perspective I can't say enough about how much I enjoyed, and to a certain extent continue to enjoy, Rock Band and its counterparts.
After a certain amount of time with the single player campaigns, however, I started to become aware of an odd, disturbing trend among music gamers that became equally obvious in online play boards and places like YouTube. Put simply, players began assuming that their "talents" in the game equated to real-life musical talent. And that just ain't ok by me. Because no matter how wonderful or real-life a Pro Guitar, or Pro Drums, or whatever the new jazzed up name for a peripheral may sound, the fact of the matter is that if you are truly a gifted musician, you don't need to be playing Rock Band . I took real guitar lessons a couple of years ago and made the mistake of mentioning my affiliation (and Expert level prowess) with the games. Holy shit did I never live that down. Not only was he furious about the way that the game was destroying his business by making people believe they were really being trained—and yes, he was including Rocksmith —he was also concerned that kids who actually were taking real music lessons were substituting practice time for playing the game, and not knowing the difference. All I could do was nod, because I knew he was right.
Long story short, music games are fun as a social thing, and clearly changed the way video games were played for a period of time. But the bastardized ways that many gamers took their experiences with these games to mean something more profound is the primary reason why they had to be included on this list.
Farmville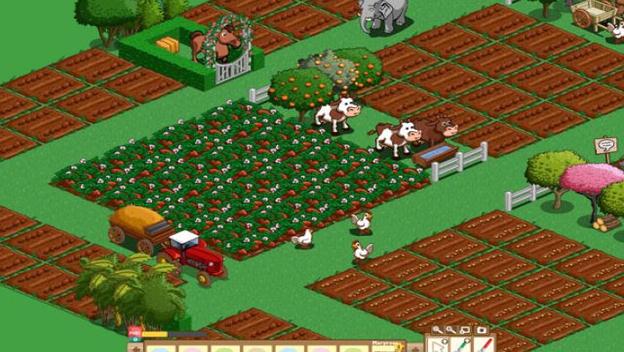 I almost didn't include this one because of the fact that it isn't really a video games as much as a time killer for many people, but the amount of time being killed and the millions upon millions of people killing it (not to mention the amount of money being spent) on Farmville and its ilk made it a must-mention on this list. Prior to Zynga's creations, Facebook was primarily a social environment used for people to talk with high school classmates who they hadn't seen in years, put up thousands of pictures of their babies and kids, and stalk pictures of women with an outside and probably fruitless hope of getting laid. Once Farmville appeared on the scene, however, everything seemed to change. Everyone, and I mean everyone aged from 8 to 80 appeared to jump onto their virtual farm plots on an hourly basis to make sure that their crops were watered, their animals were tended to, and so on. Kind of like Harvest Moon or Animal Crossing , except MUCH worse, much shallower, and much less interesting. Regardless, people continued—and still continue, amazingly—to obsess on this "free to play" title, as Zynga and Facebook racked up billions of dollars in the process. And all of this would be fine, except for the fact that the entire game revolved around a single screen with subpar illustrations and graphics, annoyingly repetitive music, and reliance upon people who had absolutely no interest in participating in order to continue playing without having to wait. (Fake) friends were lost, I say, and we all suffered in the process.
Grand Theft Auto IV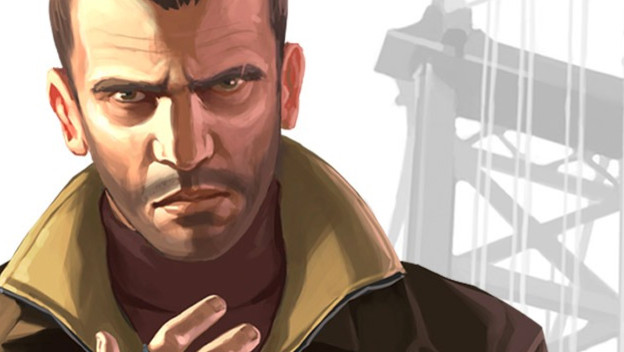 As far as I am concerned, this is the Julia Roberts in Erin Brockovich game of its generation. Before people had even seen a trailer for the gameplay, it was already dubbed one of the greatest titles of all time (just as Julia was a shoo-in Oscar winner before the ink on the contract for Brockovich was dry). And while the game itself certainly is decent—just as just about any Rockstar game will be—the ratings and reviews it has received over the years make it one of the more overrated games of the last decade.
Consider, at no point since its release in April of 2008 has GTA IV been anything less than the second rated game of all time on either the PS4 or the Xbox 360, according to Metacritic.com. The hype for this game was as immense as hype can get, as one of the most popular franchises of the previous generation of consoles was finally being released to the then-current generation. And upon its release, it was easy to see, at first anyway, why people were so excited. The game had stunning visuals and the world was detailed and open. It was what looked to be the epitome of a sandbox experience. But after spending a little more time with Niko and his on again off again band of cronies, it became more and more obvious that flaws were present as well. Shooting, for instance, was poor at best, even for a third person game. Driving was incredibly difficult, and given its prominence in the game's plot (I mean look at the title), that was a real problem to overcome. The missions went from interesting and cool to boring and repetitive, and no amount of sparkle on the Liberty City horizon made up for the annoyance felt by having to spend precious minutes once again going over the fake GW Bridge after restarting a failed mission. Grand Theft Auto IV clearly had promise, and is by no means a bad game. But when it is taken against the hype created for it in advance, only a truly excellent game wouldn't be overrated.
Minecraft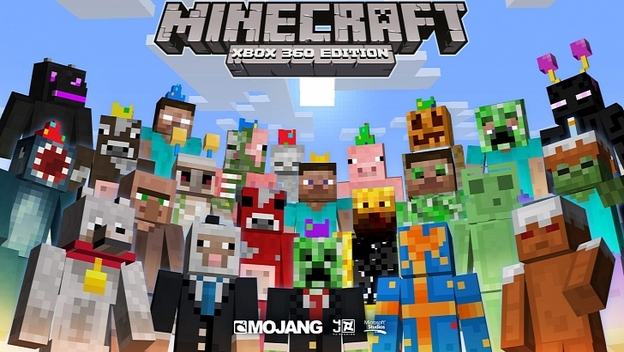 Man oh man how people love this game. The excitement has been palpable for its arrival on both next generation consoles and portables like the Vita. Apparently it is viewed as an incredible and unique opportunity to enter a world where everything around you is malleable, and you have the opportunity to create and survive as you see fit. But here's the problem—why do we need a video game for that? As an acquaintance of mine described it, " Minecraft is LEGOs for those who lack the motor function and creativity to build things in the real world." And while I might agree that this characterization of the player base is a tad on the harsh side, I can't help but agree with the sentiment overall. People marvel at the simplistic structure of the Minecraft world and revel in the openness not only of the environment, but also in the objectives. The issue is, other more developed titles offer a similar level of development and creativity along with a true campaign to take part in as well. You know, the actual "game" part of things. LittleBigPlanet is a perfect example of a title that allows for both creative ingenuity and platforming excellence to be displayed in order to complete the game. And there are other, more indie-styled games such as Sound Shapes that provide the simplistic structure desired by players, without skimping on the game. Minecraft will always have its fans, and there are admittedly some amazingly detailed creations that have come out of it, but the average player just doesn't have the chops to pull that off. Sad but true.
Call of Duty (4-the present)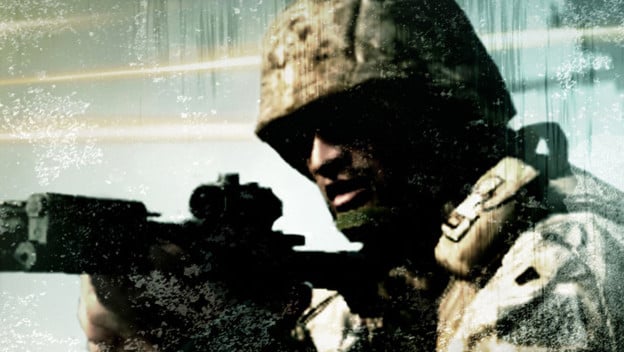 I realize that some people will come out of the woodwork to bash me for this one, especially given the level of unadulterated love that COD 4 and many of its sequels have received to this point. And I would be lying if I didn't say I too was blown away by Modern Warfare when I first picked it up, if only because of the amazing visuals and the newness of being able to carry out my virtual soldier duties on anything other than a World War II campaign. But once the novelty wore off and I completed the single player campaign six to eight hours later, I was left with a weird, "What did I just do?" feeling that never really left through all of the subsequent iterations.
Because here's the thing about Call of Duty now. The script never really changes, no matter where in the world we are placed, and how many Kevin Spacey-like celebrities are telling us to get to work. We are at the point, in my view anyway, where the promise of updated graphics and a fresh coat of paint on the story just isn't enough to warrant a $60 asking price every November. And while Black Ops and its sequel offered somewhat unique opportunities to step back into (altered) time and participate in some legendary tales with some legendary personnel, even that gets old when it becomes obvious that it is just a slightly different tweak of the usual "I get to play soldier!" storyline every time. Point to the multiplayer opportunities if you like, but I don't think I'm alone in saying that there are several more robust and stable environments for playing Capture the Flag or Free for All ( Battlefield , for instance), and it doesn't even really matter which console you are using.
When Modern Warfare first released as a new, supposedly innovative title on a still fresh and new generation of consoles (not to mention PCs), it was easy to be taken in. But one weak, mindless storyline after another has left us, years later, clamoring for something new and different. Regardless of the eventual sales that will always be had by the next COD sequel, there is a reason why people are so quick to jump at games like Titanfall and Destiny when they are released: we need something better in our lives.