Now that Memorial Day weekend is over, you have all summer to devise ways of getting your friends to come over to have some fun. That fun may involve all sorts of things, but one thing is always certain: The best fun is the fun in which you make your friends look stupid. There are lots of delightful ways of making your friends look foolish. In this top ten, we give you the top ten party games that we felt made our friends look the silliest they ever have… and we have some seriously funny videos to prove it!
Def Jam Rapstar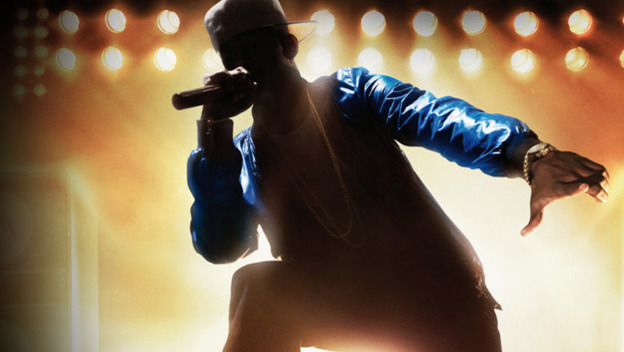 There is nothing funnier than white people who have no real musical skill trying to be rappers. The funniest thing is that these people truly believe they have skill. This is why Def Jam Rapstar is on this list. In Party mode of this game, you can watch your friend flounder his way through his "best" version of "Gold Digger" by Kanye West. It will be one of the funniest moments of your summer.
The Gunstringer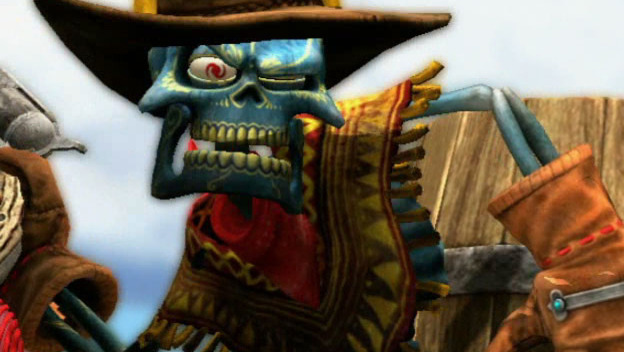 Having grown up in Texas and watching a lot of westerns, I always wanted to be a gunfighter. Granted, my quick-draw skills were lacking severely, so I decided it wasn't the best career path for me. But then came The Gunstringer for Kinect. Suddenly, not only could I stop playing Fruit Ninja, I had a game that gave me a taste of why I should never have even entertained the thought of being a gunslinger. This game is a blast to play, and it has some moments that will keep you and your friends laughing for a good, long while.
Get Fit with Mel B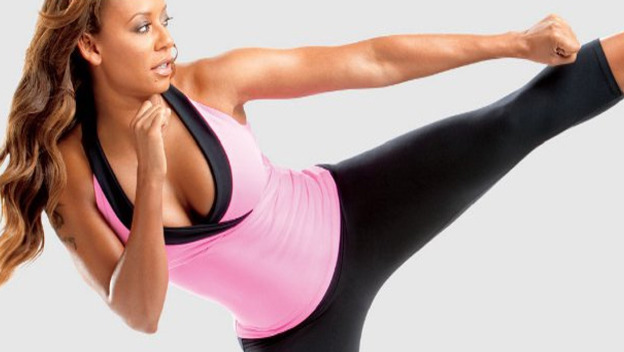 Whether we wanted to admit it or not, my friends and I crushed on Scary Spice. That being said, we never danced around our apartment singing those God-awful songs, but if you turned the sound off on their videos and just watched, it got entertaining. The only reason I bought this fitness gem is because of Scary Spice. I hear this is one of the better fitness games on the market, but that doesn't concern me. What does concern me is watching my friends struggling to keep up with her fitness routines. This concerns me because it's hilarious.
WarioWare: Smooth Moves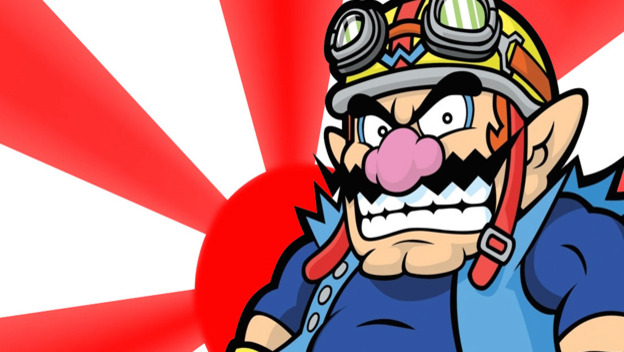 Move over Mario Party, Wario is the king of the Wii party games. This one had my friends and me laughing, sweating, and cursing our way through a ton of microgames and mini-games. I'm not exactly sure what the difference is, but Nintendo made it a point to show a division, so we went with it. Whatever the difference is, this game is just plain fun and seriously may be one of my favorite Wii titles ever. If you can trounce your friends on this title, you have earned your bragging rights. WarioWare: Smooth Moves will keep you on your toes and keep your belly hurting from laughing at your crew as they try to beat you.
Kinect Sports: Ultimate Collection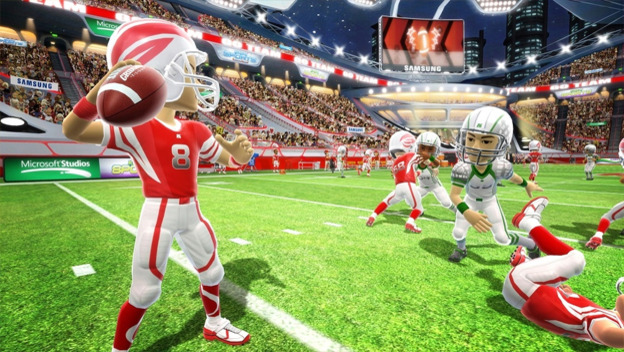 No matter what your sports passion, Kinect Sports Ultimate Collection pretty much has you covered. From sports like darts and table tennis to American and international football (soccer), there are plenty of game modes for you and your friends to terrorize each other on an epic scale. One of the best things is watching your friends get so into the action that they kick over a lamp or stub their toe on something while playing soccer, or if they just plain fall on their face trying to play one of the skiing games. It is great fun, and the Kinect can record the action for repeated laughs and future humiliations.
Hasbro Family Game Night 4: The Game Show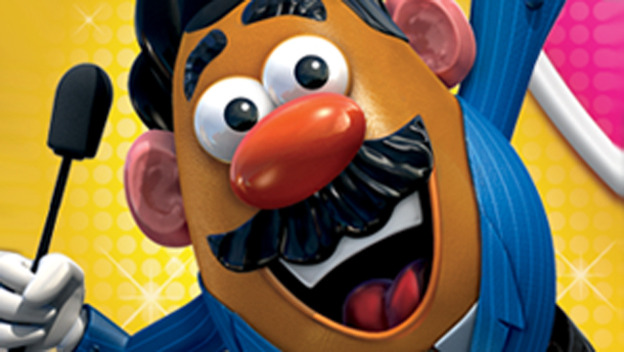 This game is full of multiplayer madness. The games are based on those seen on The Hub, which are giant versions of some of the most popular Hasbro board games. In Family Game Night 4, the games get a little makeover and they add some twists to classics that make them even more fun than they otherwise would have been. For example, shooting ever-toughening basketball shots to play a simple game of Connect Four can be quite the challenge. One round of a game like Bop It! Boptagon will have you and your friends cracking up at each other's physical misfortunes very quickly.
Hole In The Wall: Deluxe Edition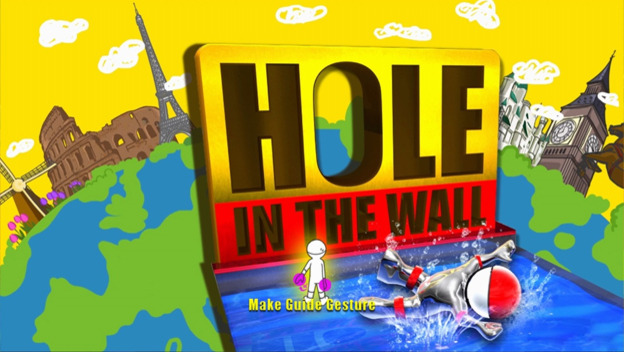 If it weren't for the fact that there are just a few funnier games to play with your friends than this one, it would've made an appearance at number one. Let's face it; trying to hold a pose for a specified amount of time while a virtual wall is supposed to pass by you without touching you is hard enough, but watching your friends try and do it is even better. We had fun for quite some time adding new degrees of difficulty while playing this game. While someone was trying hard to hold a pose, we would shoot that person with Nerf guns or hit them with foam bats. Just be sure all friends sign a death-and-dismemberment waiver before they start playing.
Just Dance 4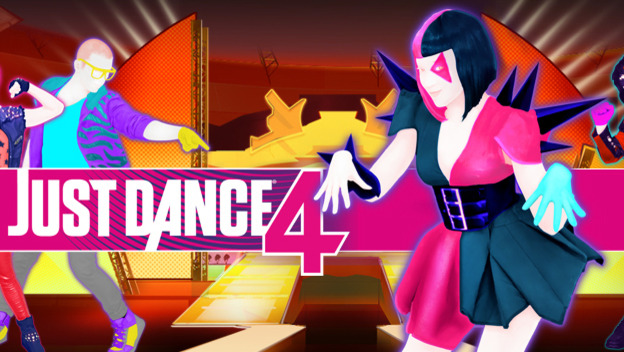 Most of us have popped into a friend's house or apartment and caught them singing at the top of their lungs to a song we would never have expected them to sing. Or maybe you are one of the lucky few who walked in on your friend dancing around his apartment singing like an idiot to Tik Tok by Ke$ha. For those of you who haven't experienced the latter, Just Dance 4 is probably about as close to that as you can get. Competing head-to-head in a dance off tends to get really funny: Especially when the competition gets heated. You will be amazed by your friends' dance skills when they get competitive…or you'll die laughing.
Yoostar 2: In The Movies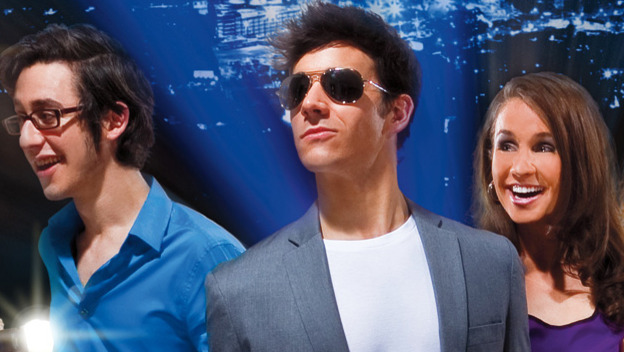 With 80 film scenes to choose from on the disc and more available for download, Yoostar 2 is a film buff's dream game. There are a few different modes of play, but the best is most definitely Ad-Lib mode. It allows you to make up your own dialogue to an already established film scene. For example, you can stumble your way through the actual "This is Sparta" scene from 300, or you can make up your own lines and record it via the Kinect or PlayStation Eye and play it back for others to watch. The content covers everything from the original Star Trek series to The Hangover. You have to check this one out.
Mario Kart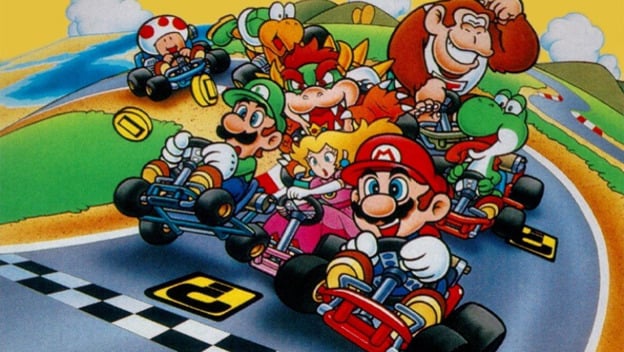 The king of party games, now and probably forever, is Mario Kart. In its many incarnations, it has been played across multiple systems and has brought the joy of trash talking and smashing your friends with an ever-growing array of weapons to the world. It's one of the best racing games ever created. Mario Kart has made an appearance on nearly every Nintendo system and at nearly every gaming party ever thrown. I know I have owned every version of this game and have relished every single time I have crushed my friends in every level in every way possible. Mario Kart finds itself at the top of this week's list because I think we would all be hard-pressed to find any other single title that has brought more fun to couch competitions the world over like this one has. So to Nintendo, our hats are off to you for creating the greatest party game ever!