"Nintendo hard" is a phrase for a reason. Classic video games from the 80s and 90s could be ludicrously difficult. Even when they were great games that felt awesome to play, players would still need to achieve a level of mastery to see the endings. And some games went a step beyond, going out of their way to antagonize challengers. Games in general could be tough, mostly to discourage rentals. But these games, despite their high quality, could be maddeningly difficult. We're talking controller-smashingly hard. But while these titles can make even the most complacent gamer angry, I still think they're great for various reasons. So here are a bunch of classics that we love to hate.
Castlevania III: Dracula's Curse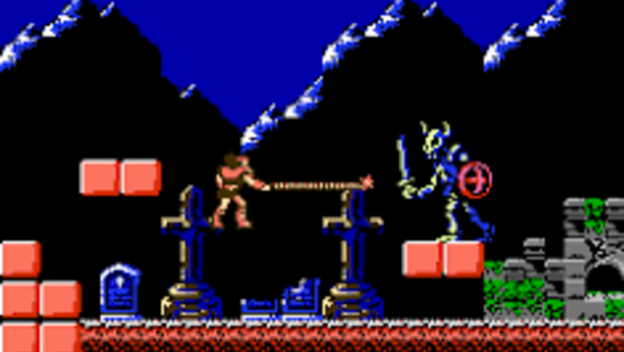 The whole Castlevania series can be difficult in various spots, but nothing quite offers the same level of ludicrous challenge as Castlevania III . See, the game gets tough enough thanks to some utterly ridiculous challenges, but the North American version also was modified so the player takes more damage. So while this title has some of the best music, visuals, and even level design of the NES trilogy, it's also the one that will tick you off the most.
Mega Man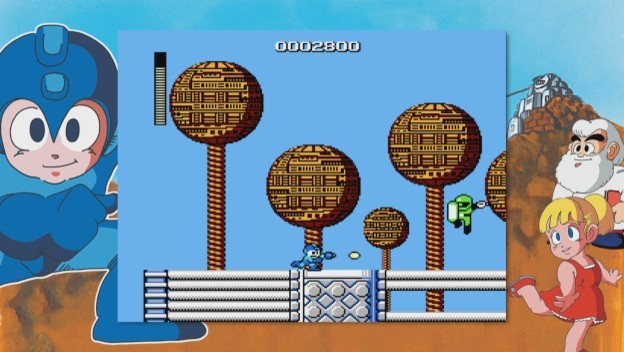 The Mega Man series as a whole is great and includes some of the best side-scrollers of all time. But with the first game, Capcom was obviously figuring out what Mega Man was supposed to be. The first game was rough around the edges in ways that made it much more difficult than any game that came after it, from enemies that wouldn't let up to unfair boss challenges like the Yellow Devil. While Mega Man had a whole lot going for it, one thing that definitely had to be dialed down for the sequels was raw challenge.
Silver Surfer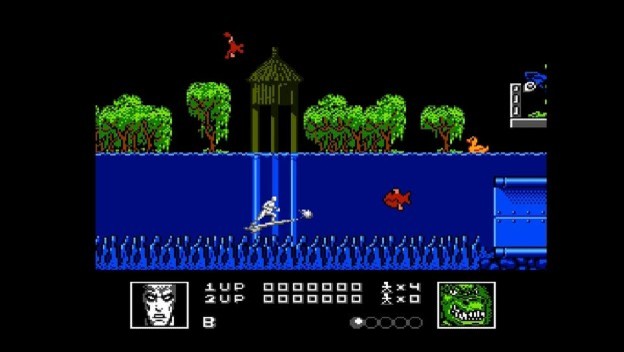 Silver Surfer on the NES is a fascinating game for a lot of reasons. One, it's a European-developed game in a space that was largely full of Japanese and American-developed software. But two, Silver Surfer was a side-scrolling shooter with tight controls, changing perspectives, and an extremely rad soundtrack. Unfortunately, it was also prohibitively difficult, with enemies relentlessly spawning and scenery that was deceptively dangerous. Getting through even one level is a nightmare ordeal, but the rest of the game is worth the effort.
Ninja Gaiden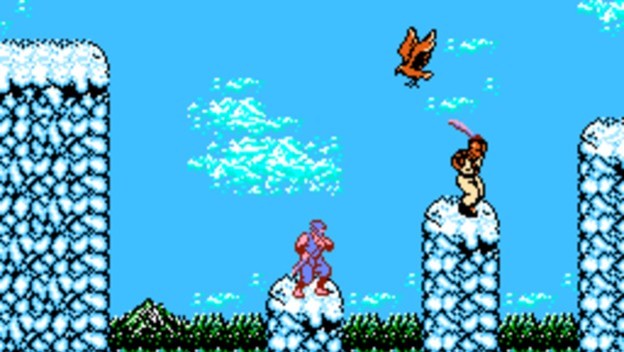 Ryu Hayabusa is a legend. He's a master of ninja combat, which includes various weapons and magical spells. He can climb walls, spin a bunch of times in the air, and kill robots and stuff. But if a bird hits him, he goes spiraling uncontrollably into bottomless pits. And worse yet, the levels he has to go through can be super long, and losing enough lives will send you way too far back to feel worth it sometimes. The ending gauntlets especially make the Ninja Gaiden series infamous.
Punch-Out!!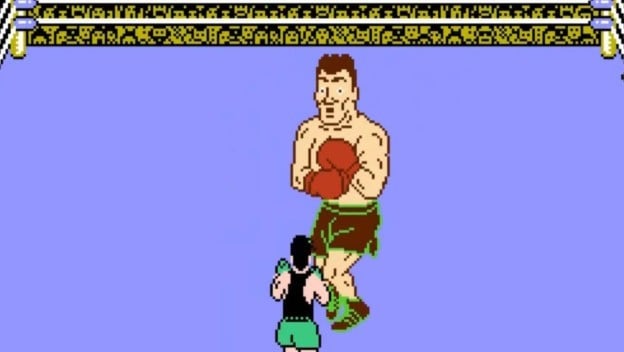 Mike Tyson or otherwise, Nintendo's Punch-Out!! is a boxing classic. Little Mac's journey from New York amateur to world champion is full of fun bouts that push players to the limit. But that limit has to be broken in order for true boxing glory to be achieved. And getting past the boxers and top the food chain isn't just about good reflexes, it's about getting your ass beat and remembering how to not die next time. Punch-Out!! is fun and silly one moment, then unrelentlessly punitive the next.
Super Mario Bros. 2 (The Lost Levels)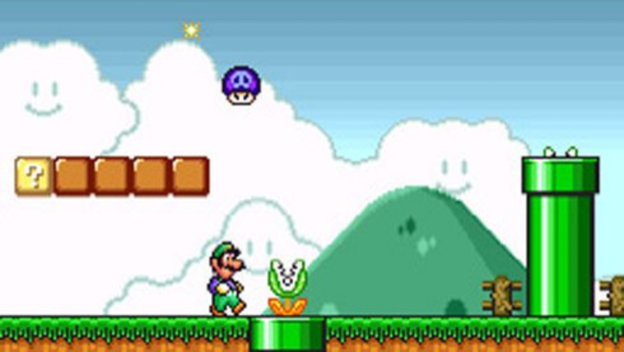 Super Mario Bros. 2 could be challenging, especially when you had to steal those keys from the haunted demon mask things. But as it turned out, that wasn't the real sequel to eveyone's favorite NES classic. The real Super Mario Bros 2. made the USA version look like a cakewalk. Dubbed The Lost Levels over here when it finally left Japan, this long-lost sequel was like the prototype for those masochistic Kaizo Mario ROM hacks. From poison mushrooms to castles that deliberately run the clock, Lost Levels is for Mario pros only.
Zelda II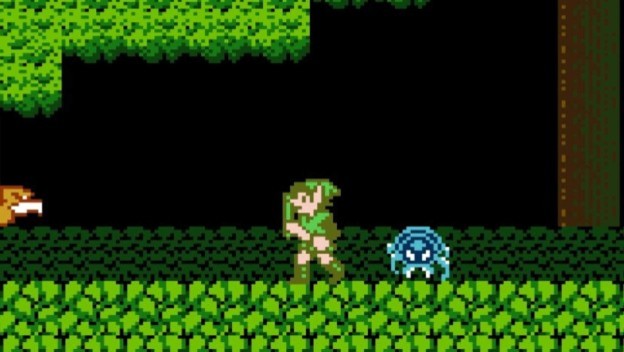 Oh yeah, Zelda ? That game you loved about exploring the wilderness, bombing bushes, and collecting rupees? Surprise sucker, now it's a hard as nails action-platformer that makes you grind for levels and still puts you down at every opportunity. Zelda II is super tough and a total departure from what came before it. Nothing afterwards went for a similar style (although an Adventure Time game years later would be an elaborate homage), but despite all its weirdness and problems Zelda II still has some dope stuff going on. The music is incredible, the visuals are pretty slick for a NES game, and the bosses are as exciting as they are maddening.
Battletoads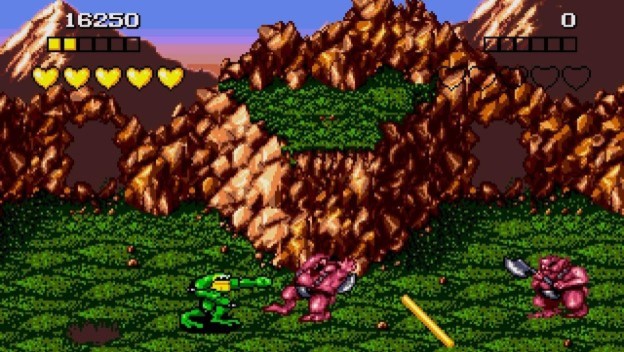 Battletoads , one of the earlier Rare games before Rare was a really known commodity, is mostly a pretty unoffensive little beat em up. Sure it can be punishing, but it's easy enough to punch and kick your way through the first few levels. Then the speeder bikes show up, and the misery begins. Despite David Wise's amazing music and Rare's incredible knack for pushing hardware visually, Battletoads ends up being nearly impossible as the game progresses. Even if you manage to beat the bike level, you still have to get through the log race, the rat race, and some agonizing boss encounters. How did this turn into a thing we needed to revisit again? Oh yeah, all the stupid charm.
Ghosts 'n' Goblins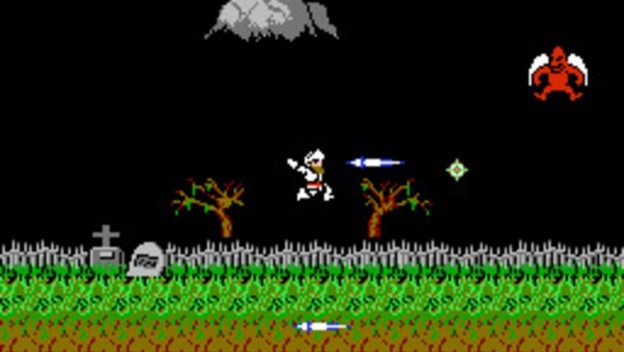 Ghosts 'n' Goblins hates you, but also wants to make you laugh. It's a weird little thing, and Capcom loves to reference it these days while leaving the actual games safely to the annals of history. It also keeps showing up in Nintendo's re-release libraries for some reason. If you can get into a groove this game and its few sequels are actually a lot of fun, but getting to that groove requires a lot of uphill struggles against weird controls, endlessly spawning monsters, deliberately cruel death traps, and power-ups that only appear if you stand in secret spots. None of these games make sense, but tossing thousands of spears out of nowhere feels pretty good.
Contra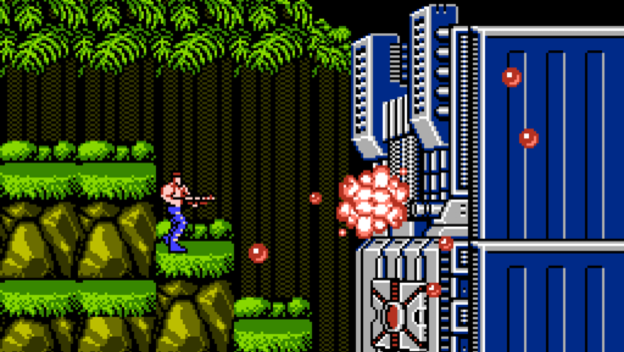 The Konami Code was never supposed to exist. Think about that for a second. If it wasn't for Gradius being so tough the developers needed to make their own cheats to playtest, the secret code for Contra would never exist. Contra is a balls to the wall, crap all over the screen shooter that requires your divided and constant attention. Yet for some reason Konami decided its beefy heroes only needed three lives, and no health points. Beating Contra , which is otherwise amazing enough to be one of the best of all time, is virtually impossible without intense dedication. Most people can only beat it with the 30 lives code. But the fact they still keep trying is a testament to how great Contra really is.