Recently, CheatCC had the chance to travel to the land of economic cruelty and intensely perfect weather, San Francisco, to attend the 2018 EA Sports Showcase. We got to play Madden 19 , Madden Overdrive , NBA Live 19 , NHL 19 , FIFA 19 , and NHL 19 . While each game has its points of familiarity, there are plenty of exciting and even surprising new features and announcements to get you hyped up. So without more introductory stalling, here are some of the top points of interest from the event.
Madden 19's Real Player Motion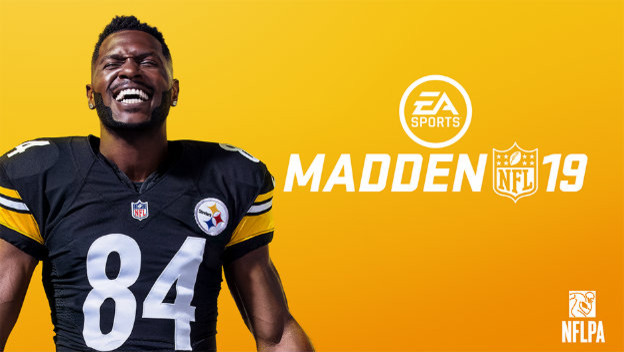 This year's showcase had a big, overarching theme: Real Player Motion. This is a new physics initiative that leverages all of EA Sports' titles running on the Frostbite enginge, with everyone sharing their individual technological discoveries. In Madden 19 , this has resulted in much more detail, in terms of things like collisions. Players will not only tackle the hell out of each other, but also push each other around, spin, and act in ways that make the players feel more like people than 3D objects following explicit rules. The controls are much more responsive as well, and while there will be adjustments to make, being able to make sharp turns, quick stops, and generally react to things better while running with the ball feels great.
NHL 19's Real Player Motion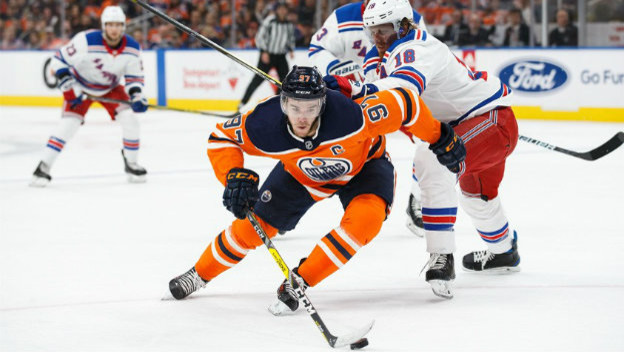 Yep, there's going to be a few slides' worth of RPM talk. In NHL 19 , the RPM implementation is once again about the player having more control over the action. This is particularly aimed at the skating physics, with players being able to turn on a dime, make quick moves, and generally get around the rink more efficienctly. The players have a modern-looking style, based on the movement of younger players.
Collisions are a thing here too! Player size and individual ability are much more a part of the equation when two players collide on the ice.
FIFA 19's Real Player Motion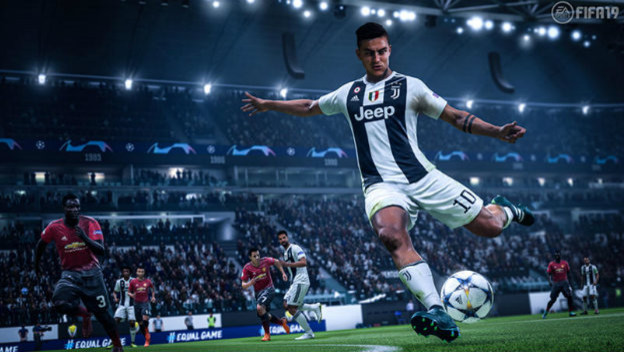 FIFA was the origin point of the Real Player Motion concept, and FIFA 19 takes it to a new level. The depth of animation in FIFA 19 is super impressive. You can see players' bodies contort (within realistic constraints, for the most part) in order to make contact with the ball, challenge opponents, and even move around obstacles. The way the little player models react to their surroundings is really impressive. It's paired with a new mechanic that lets you flick the ball up in the air, which means the number of impressive-looking trick shots has exploded.
Longshot is Back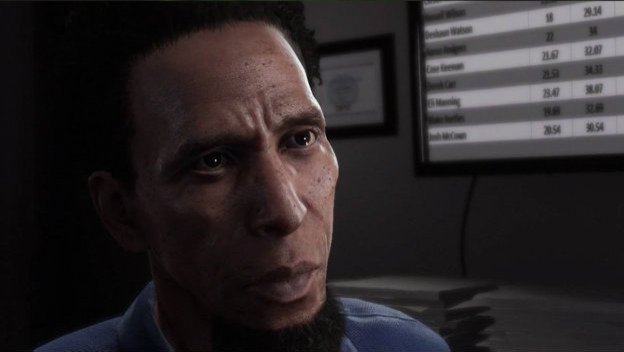 Longshot was the hyped new story mode that was introduced in Madden 18 , with the introduction of Frostbite to the series. It wasn't the usual sports game story mode that would follow a player on their rise to the top. Instead, it told the story of a couple of kids out of high school who were struggling to even get into the NFL. That story continues in Longshot 2, in ways you might not expect. (Everyone is still sad and struggling, to say a little.) Also, actor Ron Cephas Jones is a big part of the story. Rob Schneider is too, I guess.
NBA Live 19's Build Your Squad
NBA Live 18 had a really cool single-player mode, which started with The One and built into a cross between The League and The Streets. That's still here in NBA Live 19 , but the scale has been expanded, partially in ways we can't talk about yet. What we can talk about is a "squad" building system that rewards your play with not only cosmetic items, but new players that you can use to build your own team (of sorts). This is in addition to your custom character, of course.
Also, women have been introduced to the mode! Not only can you recruit WNBA players, but also make your own. That also means intergender play in The Streets mode, which is awesome.
World of Chel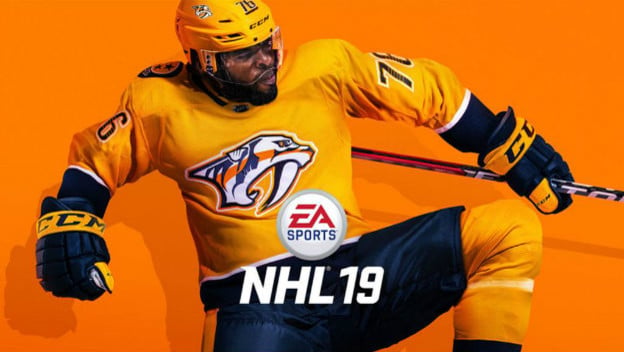 NHL 19 continues to add new modes of play, and now there's a new online hub of sorts to help players manage it all. Instead of clicking through everything from the main menu, NHL 19 has introduced World of Chel. This is a wrapping for the various online modes that is also aesthetically based on wider, young hockey culture. It's pretty cool and a big part of the self-expressive theme of this year's game that should make it more appealing than usual for casual gamers.
Liked Threes? You'll Love Ones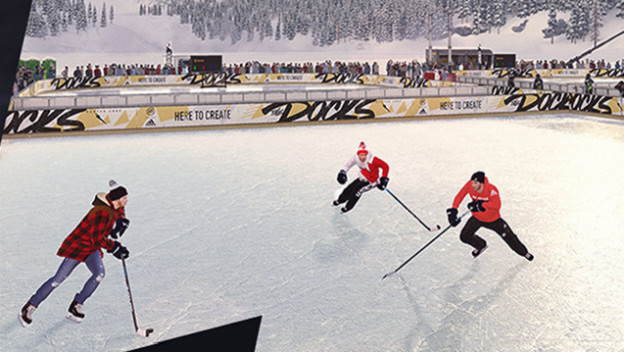 Last year, NHL 18 introduced Threes. This was a mode inspired by the likes of NBA Jam that included faster play, pyrotechnics, and mascots. It was great and is back again. But one of the other new modes for NHL 19 is Ones, an online mode that's all about 1v1v1 play. It's aggressive, it's challenging, and it's tons of fun. Not only is the core play great, but the outdoor setting is really cool! It's based on local and regional competitive scenes (and casual clothing, which boosts the character customization tools big time).
Madden Overdrive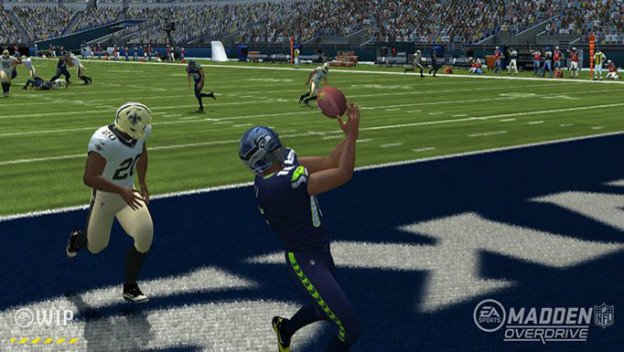 At first, I was surprised to see a mobile game had an equal presence among the console giants, but then I understood why. Madden Overdrive is a relaunch of the Madden mobile game coming out in August 2018, and it's super impressive. It looks like a console game and is in fact based on the code for Madden 17 . It introduces a new, real-time, score attack-like multiplayer mode and has similar control schemes to the console game. It's super impressive, and I'm curious to see how it turns out when it launches.
Madden on PC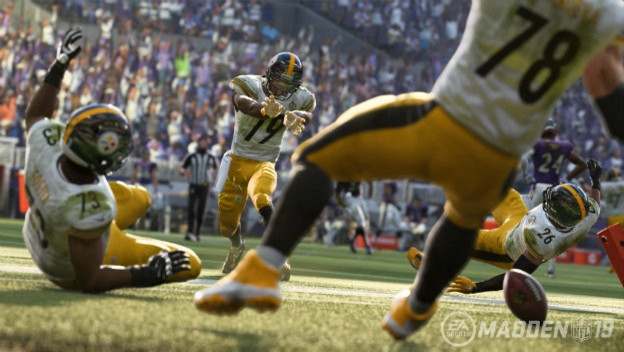 For the first time in years, Madden 19 is bringing the series back to PC. EA had PC demo stations set up at the event and boy howdy, is it impressive. Of course, the Frostbite-powered visuals are wild on PC, but also impressive are the mouse and keyboard controls. Using them feels like speaking a new language for the first time, but PC players who insist on not plugging in a gamepad will be happy to see how much thought was put into adapting such a complex game to an even more complex input device.
Accessibility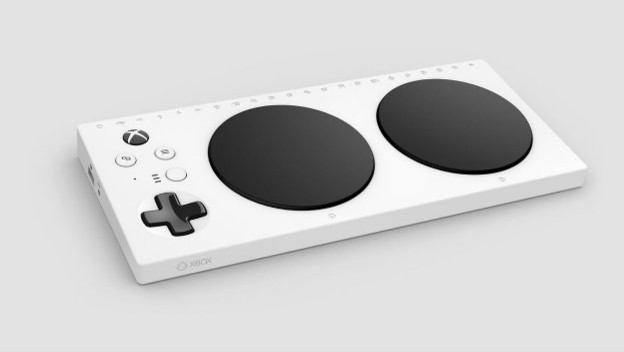 If you read our interview with Madden 19 producer Ben Haumiller (just do it if you haven't already, thanks), you'll know that accessibility is a big thing this year. Madden 19 's accessibility menu is impressive, with options like colorblind-friendly visuals and audio cues. Support for the Xbox One Accessibility Controller was definitely a part of the development process too. It's exciting to see in the realm of sports games, which may be the most controller-intensive games on the market today.