Most of the time, it's pretty apparent when a video game is going to get a sequel. It was either super well-received critically, commercially, or a little bit of both. Even if it's just well-received but bombs financially, chances are someone will try at least a second time, even if it takes a while.
But sometimes, games will get sequels seemingly out of nowhere, as if reality happened differently in another timeline, but the sequel from the other universe somehow slipped through a wormhole to our side. Games that were mediocre at best still sometimes get sequels. And even more wild is that sometimes those sequels are actually good games. Or sometimes, a game will come out of a place like Japan and get localized with a number, despite the other numbers before it never being translated. In that case, everyone is just confused.
Anyway, here are ten cool games that are sequels nobody (yes that's hyperbole, gimme a break) asked for.
Chocobo's Dungeon 2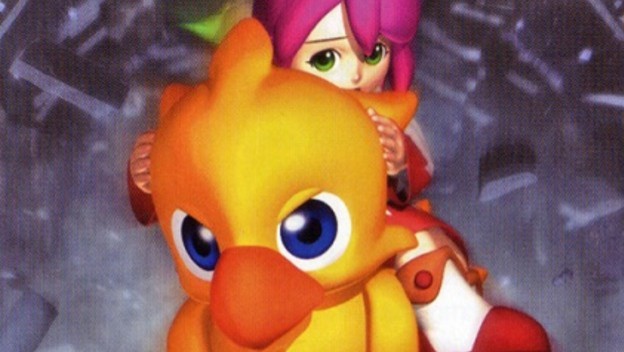 I love Mystery Dungeon games, and Chocobo's Dungeon 2 was a huge part of the reason for that. But despite loving this game, as a kid I was super confused by the 2 in the title. I had never heard of this series, yet there's suddenly a sequel at every video game section I come through. What the heck? That bit about Japanese games coming over with weird titles betraying funky localization choices was in the first slide specifically so I could shout out this game. Sue me.
Dynasty Warriors 2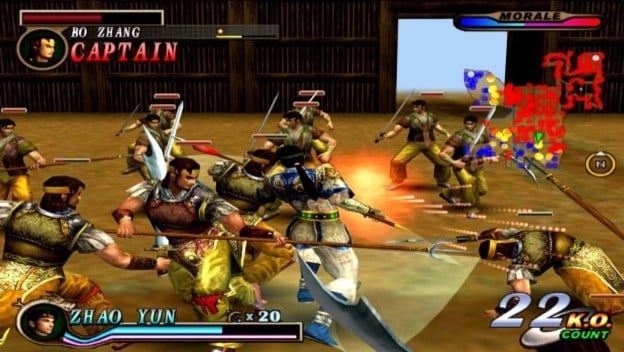 The original Dynasty Warriors was a "Romance of the Three Kingdoms" fighting game that seemingly was trying to compete with the likes of Virtua Fighter, Battle Arena Toshinden, or whatever other chunky, 3D fighters were around at the time. Nobody cared, truly, but sometimes the show must go on. The next Dynasty Warriors was an entirely different game about one powerful general taking on entire armies by themselves. That's the Dynasty Warriors that continues to this day.
Final Fantasy X-2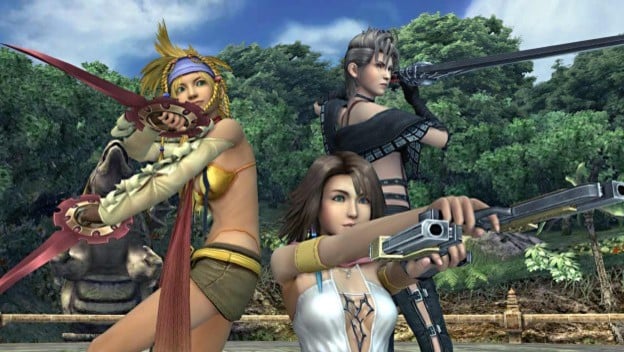 Final Fantasy games never had sequels. But when the industry is changing so rapidly, the traditions sometimes have to change too. Final Fantasy X is one of the more divisive entries in the long-running JRPG blockbuster franchise, but it still has plenty of fans. That said, nobody ever expected a sequel would be announced, especially such a weird one. Despite its strange tone and structure, Final Fantasy X-2 has an awesome job system, and that's plenty for certain sects of the fanbase.
Just Cause 2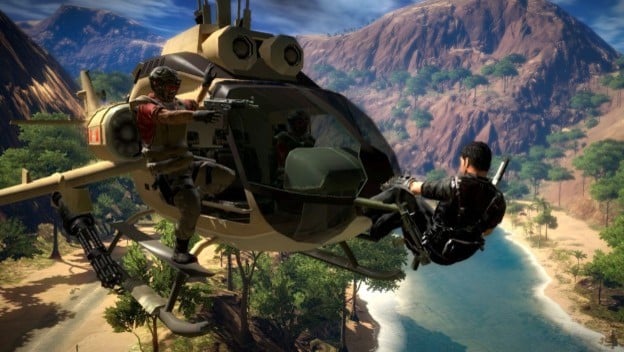 Just Cause was born of a desire to take the Grand Theft Auto formula and do something a little different with it. Unfortunately, while it had some good ideas it was marred by a decision to make it a cross-generation title between SD and HD platforms. That was always a grave mistake, and here it was no different. But a sequel happened anyway, and as an exclusive of its generation, it absolutely nailed it. Turning the open world action game into a total toybox, Just Cause 2 was all about causing mayhem in the most violent and silly ways possible.
Killzone 2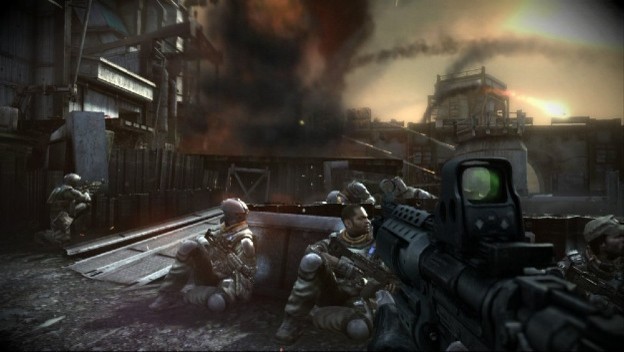 Killzone was supposed to be one of those " Halo -killers" that kept coming out towards the end of the PS2 generation. It came and went with barely a sound, but for whatever reason it was decided a sequel would be The Game to promote the PS3. Thus, the infamous "bullshot" E3 trailer happened. Despite the egregious breach of trust, Killzone 2 still turned out to be an awesome game and helped turn a seemingly mediocre shooter into a series of its own.
Red Steel 2
The first Red Steel was a dead serious shooter meant to show off the technological capabilities of the Wii at launch. Unfortunately for everyone involved, that's exactly what Red Steel ended up doing. It was a thoroughly bad game, but as we'll see here in a sec, Ubisoft loves making sequels to games people rag on. Red Steel 2 happened, and it came along with the Wii Motion Plus. Not only were the gameplay promises of the first game finally met, but its stranger, more cartoonish style did a lot to help sell a shooter on Wii.
Sonic the Hedgehog 4: Episode 2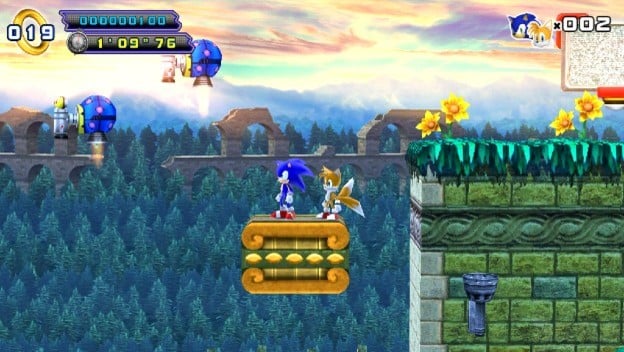 Sonic the Hedgehog 4 was super hype for all of five minutes (in internet years, mind). This was right in the middle of the "bad" Sonic games era, with most console games since Sonic Adventure 2 being rejected by the core fanbase. This return to form ended up being a return to the drawing board, with awful physics, visuals, and gameplay gimmicks. Episode 2 probably shouldn't have happened, but it did anyway, and it was good! The whole thing felt like an overhaul, with gameplay that felt more like a real Sonic the Hedgehog , a pleasant-looking 3D art style, and some of the best integration of Tails in Sonic history.
Saints Row 2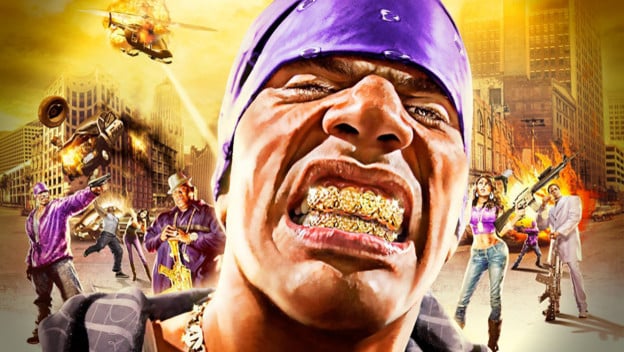 Oh good, another GTA clone; who would have thought this list about mediocre games would include more than one of those? Anyway, Saints Row was about as clone-y as GTA clones could be, practically being the same game save for its much lamer, edgier sense of humor. And that's saying something compared to G rand Theft Auto . Few noticed or cared, until a sequel came out that recognized how silly this genre is and decided to take all the piss it possibly could–sometimes literally. Saints Row 2 launched a true franchise that took the open world crimes of a G rand Theft Auto and dialed the R-rated silliness up as high as possible.
Watch_Dogs 2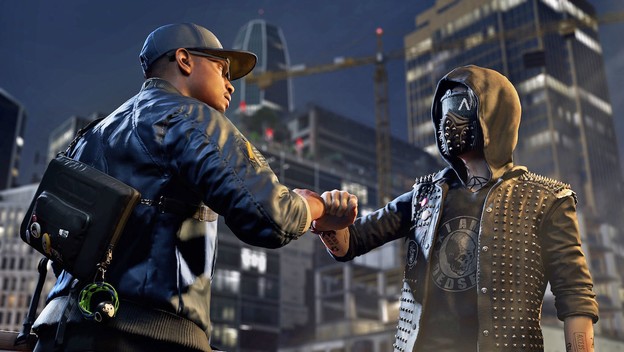 Oh, Ubisoft. It will sell a game on hype alone, then fail to deliver on every level. This was a time before Ubisoft's war with Vivendi, an era in which Ubisoft was making mistakes left and right. The biggest mistake here was one common in most of the industry at the time: announcing way too early. Using next-gen hardware, Ubisoft generated a trailer that made Watch_Dogs look unreal. Turns out it was unreal, and the final game was very different. Like Just Cause , it was another case of cramming a game into two generations of hardware. Regardless, Ubisoft's team took the first game's criticism to heart and made a much better sequel with more to do, more color, and more style.
Assassin's Creed II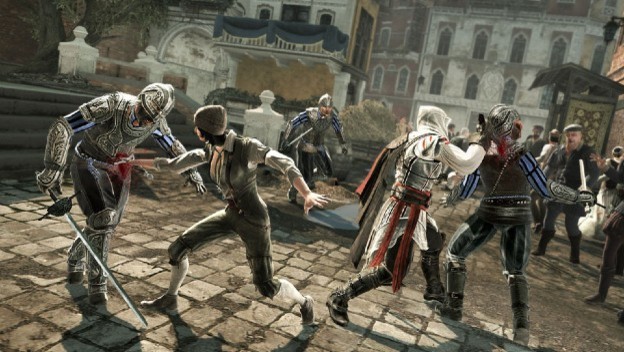 Assassin's Creed isn't a good game, full stop. It has cool ideas, but many of its ideas were executed poorly. Despite its focus on Prince of Persia -like athleticism combined with stealth, Assassin's Creed handled like it was wearing shoes full of rocks. The sequel however, focused just as much on fun play as it did fidelity and world-building. The result was establishing the series' second big identifier, and that's parkour. Assassin's Creed II was one of the best open world games of its time, mostly because running across rooftops and climbing on mundane scenery was exectuted super well, if not perfectly.