Sequelitis – that's a word you hear sometimes when talking about franchise-driven media. Whenever you hop on your social media platform(s) of choice, changes are you'll run into one of your friends screaming in anguish about a sequel announcement. The running expectation is that when a sequel is announced for a new property, it's going to be bad, or at least not as good as the original. But every now and then, the stars align and the sequel turns out to surpass the original. This happens most frequently in games, when higher budgets can allow for much higher ceilings. So after some consideration, here are ten video game sequels that, across generations, were much better than the original.
Donkey Kong Country 2 (SNES)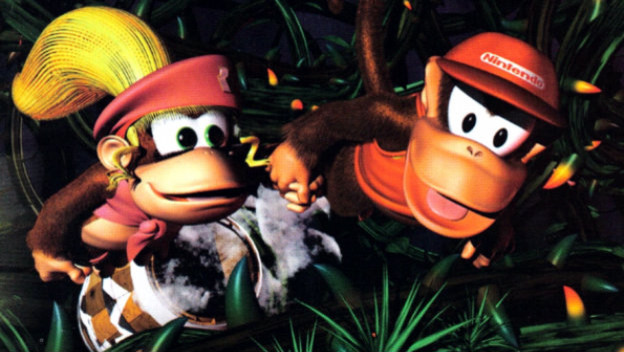 Donkey Kong Country was an excellent game, with visuals that were mind-blowing at the time and a soundtrack that still goes down as one of the best of all time. That said, it was definitely rough around the edges in some spots. Donkey Kong Country 2 aimed to smooth out those edges, while boosting the scale, challenge, and atmosphere in ways the first game only hinted at.
Halo 2 (Xbox)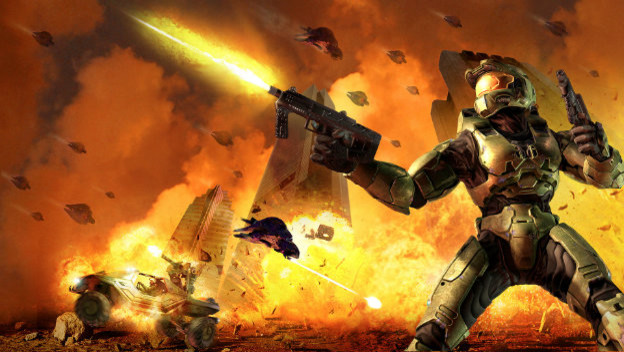 Halo: Combat Evolved was a solid shooter that adapted the genre to consoles better than anyone had before, arguably. The sequel blew it out of the water, with a greater scope, more storytelling ambition, and of course the addition of online multiplayer. Halo 2 's online play was the stuff of legends, as well as the LAN configurations the Xbox made as easy as possible. The series has had its ups and downs since, but it'll be hard to find someone who doesn't think the second game was the peak.
Mega Man 2 (NES)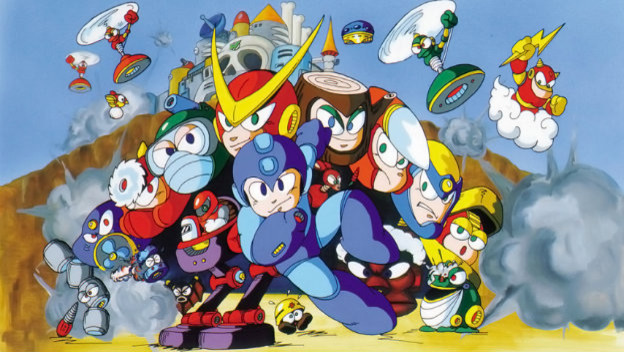 Capcom's Mega Man was the start of a legacy that is 30 years running and still going strong. The first game was rough, albeit also pioneering a new style of play. It was a bit too difficult in some spots, and a little on the janky side. Mega Man 2 expanded on all the new ideas, solidified the classic art style, and killed it in the musical department. While many subsequent sequels have come and gone, Mega Man 2 remains a contendor for the best. But there's no denying it makes the first game look small in comparison.
Super Smash Bros. Melee (Gamecube)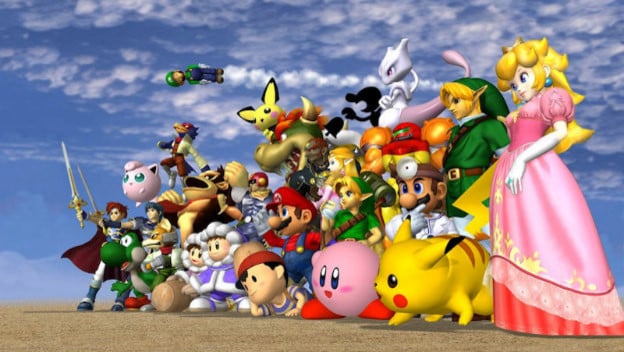 One thing that makes Nintendo sequels so special is the massive leaps from one to the other. With a few exceptions, major sequels have been spread between hardware generations. Super Smash Bros. is a prime example, with its debut on the Nintendo 64 and its sequel not happening until the Gamecube dropped. The difference was massive, as was the case in general from that generational shift. Seeing Mario transform in the original to having the seams in his jeans visible was wild.
Read Dead Redemption (PlayStation 2)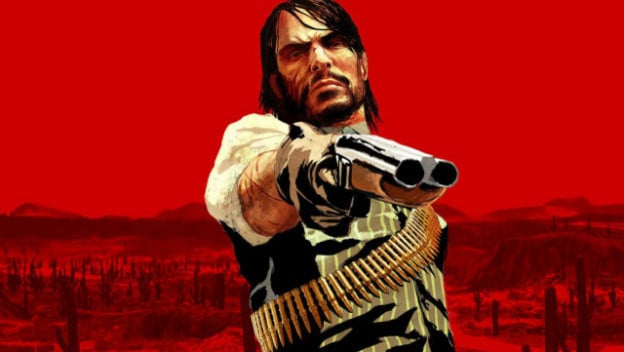 Red Dead Revolver was a strange game on the PlayStation 2 that had its fans, but ultimately lived in relative obscurity. Rockstar changed course with the sequel, making it more in line on a surface level with Grand Theft Auto , and using that familiarity to drive its western movie homage ambitions through like smuggling a caravan loaded with stolen goods. While some of the usual Rockstar cheesiness was still peppered here and there, Red Dead Redemption is also seen as one of Rockstar's biggest narrative successes.
Street Fighter II (Arcade)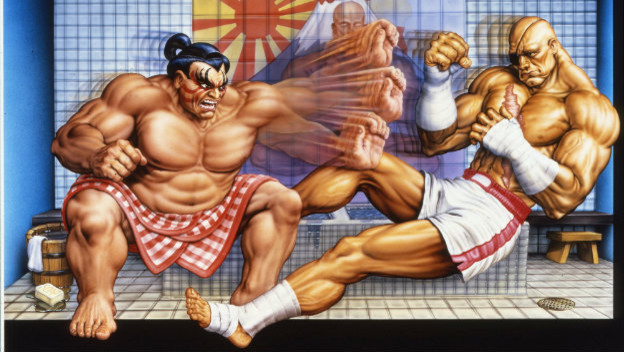 Street Fighter was uncharted territory, but the concept was still definitely in development. It was more of a gimmick, arcade-style, with its huge buttons you had to smash and its one-versus-all structure. Street Fighter II not only nailed the concept on the second try, it was a revolution. Games were never the same after Street Fighter II , and that's not hyperbole. Six buttons and a joystick led to the birth of a new community that grows and evolves to this day.
Starfox 64 (Nintendo 64)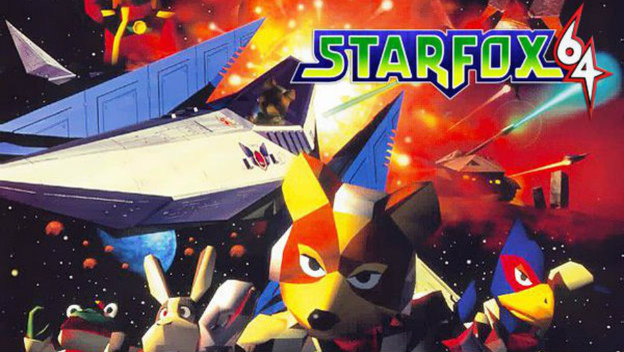 The original Starfox was a cool idea that pushed the Super Nintendo to its limit, while introducing a new world and set of characters that managed to win gamers over for life. The originally planned sequel was unfortunately cancelled (later brought back in 2018 for the Super NES Classic Edition), but many of the ideas for it carried over for the ambitious new Nintendo 64. And wow, what an experience Starfox 64 is. It's arcade-action, non-linear progression, and air-tight shooting mechanics all in one, expansion pack-requiring bundle. It's a shame nobody has really been able to get it all the way right since, but it sure did happen this time.
Team Fortress 2 (PC)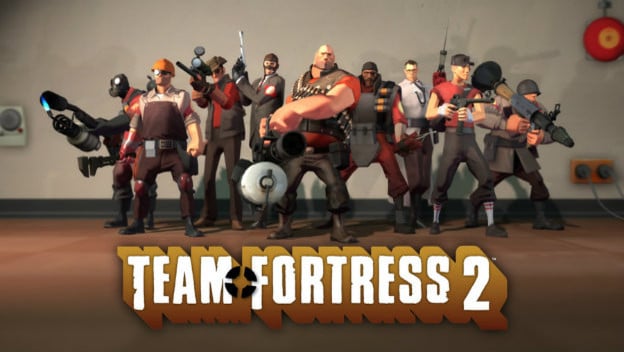 This one's a no-brainer. The original Team Fortress was an awesome concept that was loved by its community. Team Fortress 2 not only took the concept and modernized it, but also took it in a direction aesthetically that most fans of shooters weren't familiar or comfortable with. Taking seriously smart, competitive gameplay but pairing it with an aesthetic and world that never stopped taking the piss (sometimes literally!) was the right combination Valve needed for a cultural flashpoint in video game history. Thanks to Team Fortress 2 , Valve and Steam are household names.
Uncharted 2 (PlayStation 3)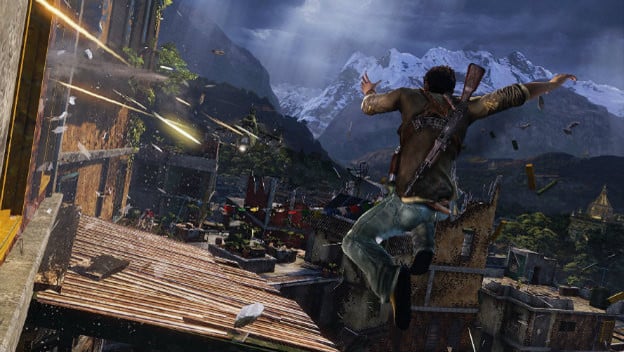 Uncharted was a solid game, but solid wasn't quite good enough in the early days of the PlayStation 3. It sat around with its "hey this is pretty good" review scores and Sony brand loyalists swearing by it, but it never really took the hold the series has today. Uncharted 2 , on the other hand, took the gaming world by storm with its massive set pieces, endearing characters, and wild E3 presentations. Naughty Dog is now a diety-like presence in the field, and it's not because of Crash Bandicoot . Although we like him too, generally.
Call of Duty: Modern Warfare 2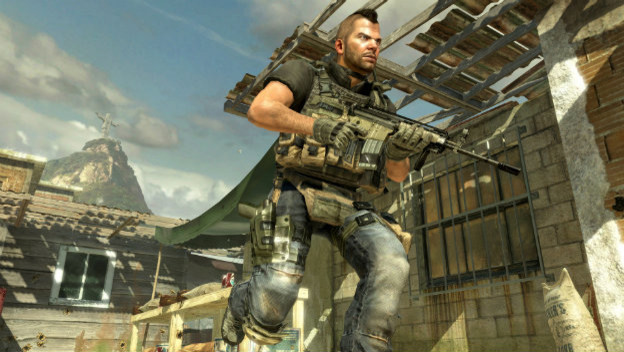 Modern Warfare 2 was a real turning point for Call of Duty . While a competent enough shooter series that was already a running franchise at that point, Modern Warfare 2 was when the team behind the series really nailed its Holywood-style storytelling ambitions. The setpieces, chief among them an American suburb turned into the frontlines of a new World War, were breathtaking and eerily anti-war in the last place you'd expect to find an argument against American propaganda.