There have been a ton of crappy games that have spun off from sports titles or famous athletes, but only a few of those spin-offs were actually fun to play. Now this list is not a list of great games. It's not even a list of games that most people even remember or have even heard of. But it is a list of games that involve real-life sport figures appearing in games that may not have otherwise been considered sports titles. There were two rules for this list. First, the game had to involve at least one real-life athlete. And second, it couldn't be a game that completely and totally sucked like Jerry Rice and Nidus' Dog Football (Yes, that's a real game and no, you shouldn't play it).
Shaq-Fu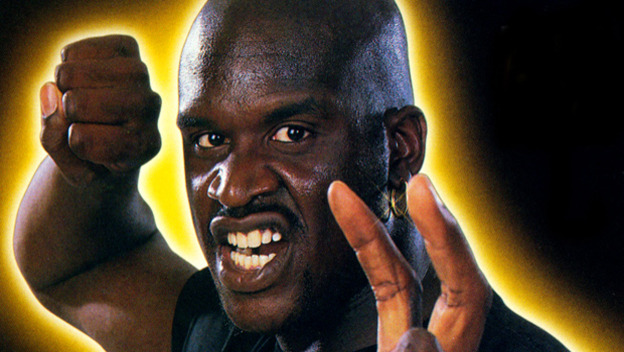 So, really this game is a huge fustercluck of stuff. Let's count it off. First, Shaq is in Japan for a charity basketball game. That's not so hard to believe, but what happens next starts the ball rolling. He wanders into a kung-fu school…in Japan. Then he bumbles his big ass into another dimension. So plausibility is now completely gone. But if that weren't enough weirdness for you, he then has to rescue a kid from an evil Mummy named Sett-Ra. Sadly this game was still kind of fun. It was horrible and stupid and repetitive, but in some ways it was every bit as good as other 2D fighters of the day.
Michael Jordan: Chaos in the Windy City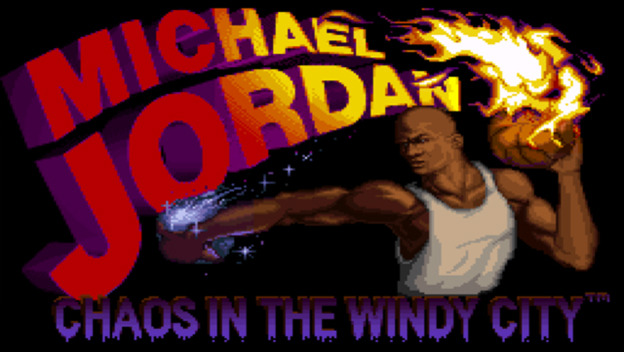 This game was a little different from Shaq-Fu in that it had Michael Jordan doing what he does normally: whippin' asses using basketballs. This side-scrolling adventure title featured Michael Jordan travelling through the city using different ability-infused basketballs to defeat his enemies and save his fellow NBA All-Stars and get them safely to the All-Star Game. If that sounds like fun to you…you'd be right. Even though this game was just like every other side-scrolling adventure game of the day, it had that little something that set it apart from the rest. Oh yeah, Michael Jordan setting your ass on fire with exploding basketballs.
Space Jam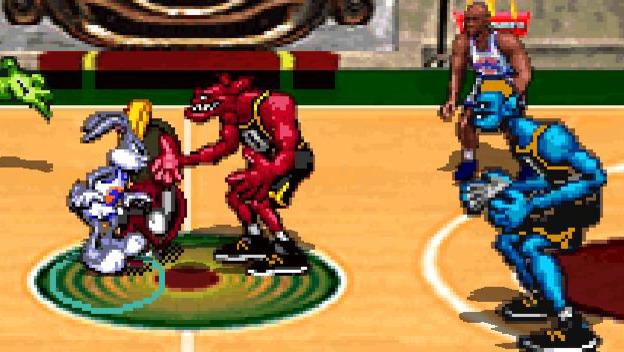 Another one of Michael Jordan's many video game appearances was in the accompanying video game to the Space Jam movie. It featured all the crazy Looney Tunes characters that you could want, with all of them trying to help Michael Jordan play his best game in order for their team to win and save the world from destruction and enslavement. The thing that was the most fun about this game was the fact that you had all the characters from the Looney Tunes universe doing all sorts of side missions and mini-games as well as having to play a stellar game of basketball with Michael Jordan. It may not have been the best game ever made, but it was fun while it lasted.
Tony Hawk's Underground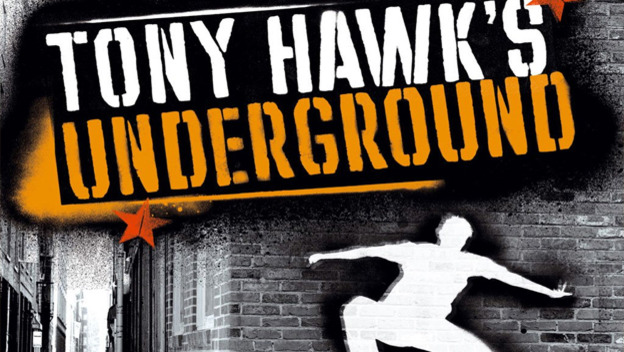 I realize that there are a lot of people out there who still don't recognize skateboarding as an official sport. But be that as it may, it is nonetheless a hugely popular sport performed by tons of people the world over. With that in mind, the entire purpose of this game is to get noticed, get endorsed and hit it big. It's the dream of any type of athlete. Only in THUG2, you get to live it. You design your skater and then engage in a Skate-Or-Die (yes I am old enough to remember that game) style series of events to try and gain notoriety and become the next big skater.
NBA Ballers: Phenom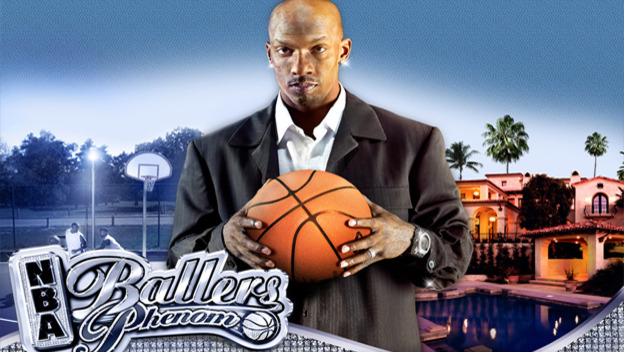 Ok, this game may not actually have many real ball players in it, but it is definitely worthy of mention. It's one of those games that wasn't really super popular, but probably should have been. It was plagued by control issues and hiccups with the graphics engine, but all-in-all it wasn't a completely bad game. Here's the scoop. You and your 'friend' convince the NBA scouts that you are the best. Except your 'friend' steals your glory and your girlfriend. This event leaves you with one week to impress the scouts and catch their eye and try and land the number one draft pick spot–effectively stealing it away from your one-time friend.
BMX XXX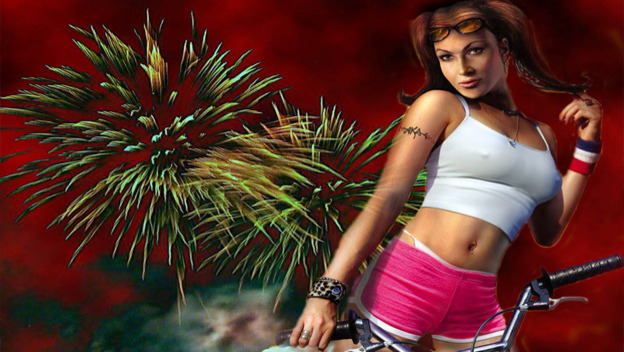 Matt Hoffman games are synonymous with being poorly realized Tony Hawk Pro Skater knock-off titles. But then they decided to break the cycle (pun intended) with BMX XXX . Now don't get me wrong, this game sucks as those freestyle bike kinds of games go, but it had something altogether different going for it that kept you cursing your way through mundane levels and horrible gameplay. It had the girls of the Scores franchise of gentlemen's clubs. The tiered cutscene unlock system alone made the seemingly uphill climb of terrible gaming a little more worthwhile. And If you were fortunate enough to play the Gamecube version, you got a few extra surprises unlocked than the rest.
Jimmie Johnson's Anything With an Engine Racing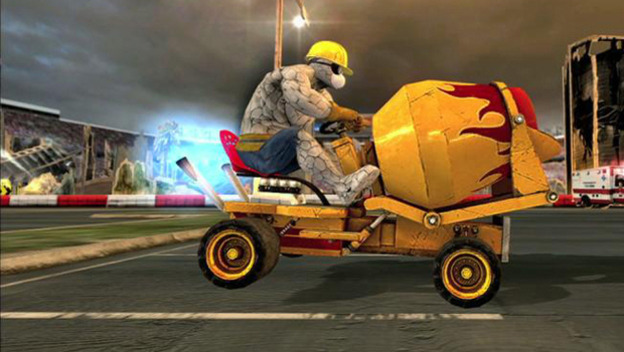 NASCAR is a relatively young sport, and sadly it hasn't really spawned a ton of games worth mentioning on a regular basis. But every once in a while a game will come along and make us think twice about NASCAR and its drivers. After seeing trailers for this game, and being an avid Mario Kart and LBP Karting fan, I was curious to see what kind of game this would be. I was not disappointed. This game was everything that backyard go-kart racing fans could hope for. You could trick out nearly anything and turn it into a racing kart…even toilets.
Nicktoons MLB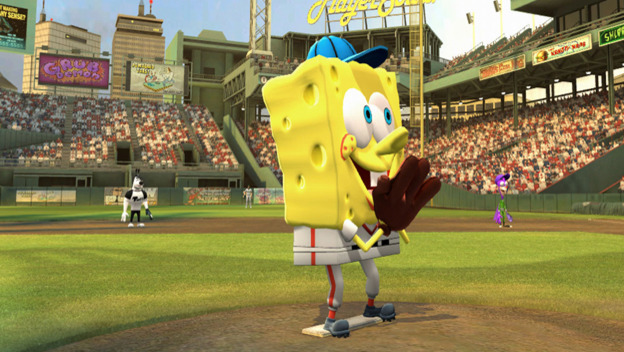 The one thing that the Wii seemed to do really well was sports games that involved swinging your arms. Things like Bowling and baseball and golf were some of the best titles on the Wii, but they all started to get a little stale after a while. So the folks over at Nickelodeon had an idea; pit the characters of popular Nicktoons against actual major league baseball stars. The result? Nicktoons MLB –a game that was both entertaining and actually fun to play. Though it was not a serious take on baseball, it nailed the fundamentals and kept it feeling fresh and fun for players of all ages. When it released in 2011, there were several reviewers out there that said in writing that it was even more fun than MLB2K11 . So if you're looking for a game to play on your dusty old Wii, pick this one up.
Mike Tyson's Punch-Out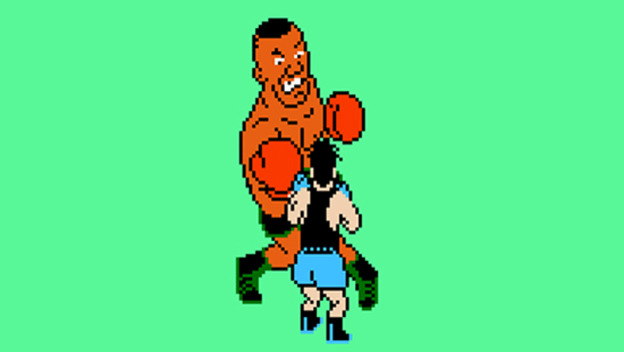 Way back in the day, before the franchise opted to change the name to Punch-Out , it was called Mike Tyson's Punch-Out . Now, obviously this was before all the prison stints and biting people's ears off, but punching, ducking and blocking your way through the ranks of seriously nutsy boxers to get to Iron Mike himself was a boxing adventure of epic proportions. This was before the days of motion control so you actually had to manipulate a d-pad in order to avoid getting your head taken off by King Hippo and all the rest. This game is a classic, and probably the only time that the vast majority of us will ever fight with Mike Tyson and survive.
Charles Barkley's Shut Up and Jam: Gaiden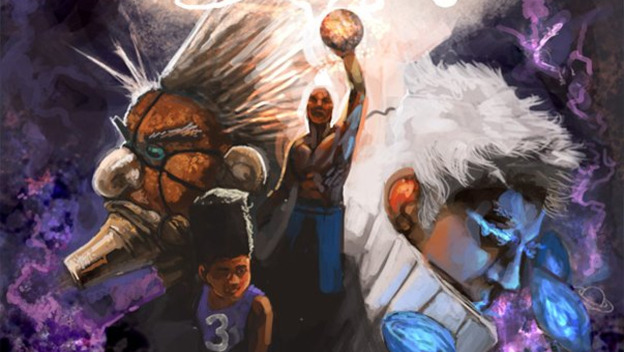 This non-sensical romp through what I can only imagine are the darkest recesses of Charles Barkley's mind is actually a blast. It is very reminiscent of every JRPG you ever played, but it has some stunningly different ideas about story and gameplay than other RPGs of the same style. Charles Barkley sets off his first chaos dunk and kills a whole bunch of people. So naturally, it starts the apocalypse and Neo New York is born. Then Barkley gets framed for setting off another chaos dunk that kills a bunch more people, and who is sent to investigate this heinous crime? None other than NBA super-sleuth, Michael Jordan. You journey through Neo New York and try to clear your name and stop the fiend who framed you from doing it again. This game is so weird that you can't help but love it.