Sometimes, a video game comes out, and everyone seems to hate it. And by sometimes, I mean all the time. Video games are one of those mediums where people into it are extremely passionate about it, and when something ships with some problems, it's like an apocalyptic event. But when you look back at the one-time disasters, sometimes there's some good stuff buried underneath all those bad first impressions.
So I'm trying something out for my latest list. It's a "best of the worst" sort of deal. Here is a list of games that were generally trashed in reviews or by the greater gaming community, but have nuggets of good stuff in them that makes them worthwhile, even if that means some bargain bin fishing.
Intellivision Lives!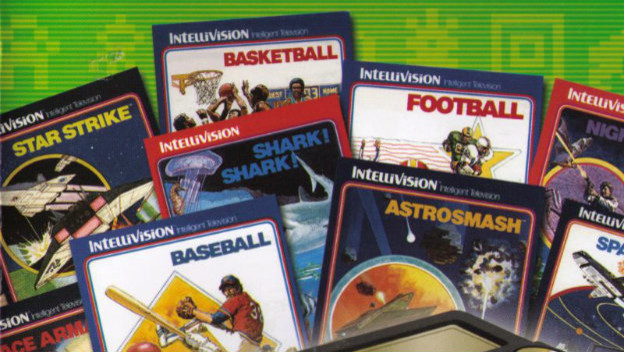 The Intellivision is one of those platforms that only very specific groups of people still appreciate. But there's no denying that Intellivision was at one point Atari's biggest competitor, and that's how the brand has persisted to this day. In a world full of compilation releases, one in particular stood out as poorly compiled and far too difficult to play. This PS2 collection wasn't great, but it had a bizarrely good soundtrack that even included a festering ear wound of a catchy vocal song. Look up the Intellivision Lives! OST on YouTube; you won't be disappointed.
Red Steel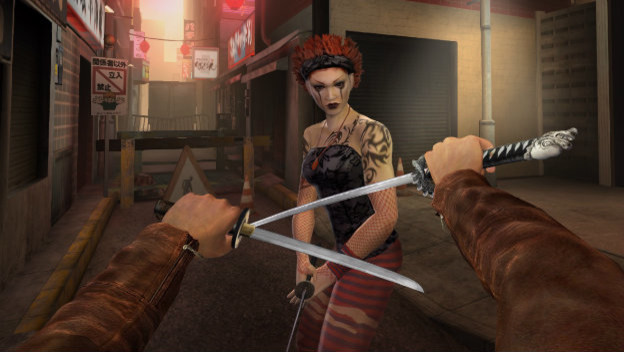 Before the Nintendo Wii came out, nobody really knew what to expect from those motion controls. So many people expected something revolutionary, and it didn't help that publishers were trying to sell their games as such. One game that totally suffered from that was Red Steel , a game that was totally pushed as something nobody had ever seen before. And in some ways, it was! A first-person shooter that also had a sword as a core mechanic was pretty cool. Unfortunately, mediocre production values mixed with fairly basic motion controls don't exactly blow people away. Still, if you look past the gimmickry and expectations, Red Steel was totally a solid game.
Yoshi Touch & Go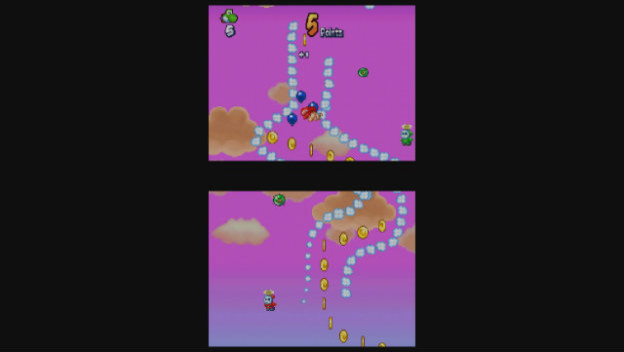 Speaking of launch games on Nintendo platforms, the DS had its own share of early troubles. A lot of early DS games were either weird ports or tech demo-y stuff, and the one game that got the brunt of everyone's frustration was Yoshi Touch & Go . This simple game about hunting top scores and reaching new milestones was dumped on, because it was too simple and not a new Yoshi's Island . But it was really well-made for what it was, and chasing high scores took up way more of my time than anything else did when the DS was new.
Marvel vs Capcom: Infinite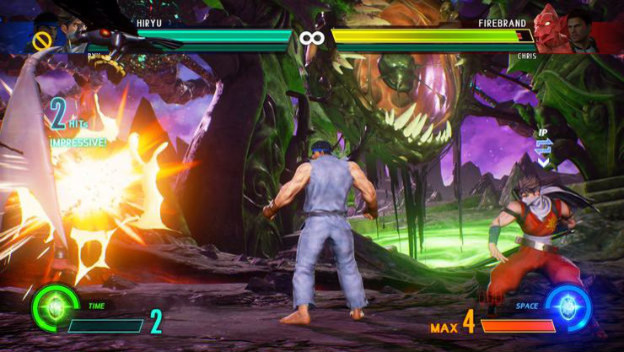 Next to Mass Effect: Andromeda , one of the biggest video game drama bombs in recent years was Capcom's fourth Marvel vs Capcom fighting game. While initial hype was certainly high, once the game came out and everyone realized how bizarrely low-rent it looked, it was practically over before it even started. Marvel being weird about supporting it only made things worse. Despite all the problems and drama, the real tragedy is that Marvel vs Capcom: Infinite was actually really fun to play. The systems at work were some of the most thoughtful and competition-friendly in the whole series, and despite trying to push it, even the community was unable to draw people in.
Star Fox Guard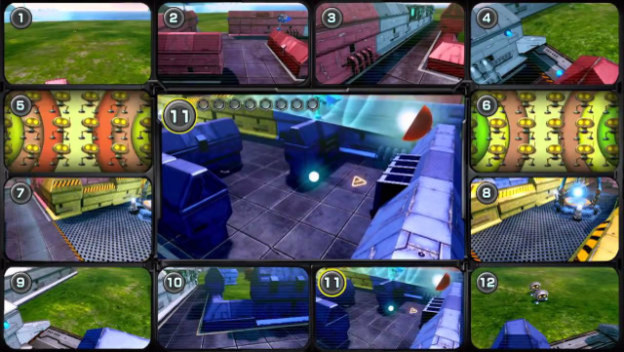 When Star Fox Zero launched, everyone was already kind of skeptical. It turns out that when a game comes out and has weird controls, it doesn't land well with people running up against deadlines trying to figure it out. Fans didn't like it either, but there were people who did put in the time and effort, and apparently it paid off. But an unfortunate casualty of all that was Star Fox Guard , the small, little add-on game that shipped with Zero. It suffered from its small scale, but the core ideas and gameplay took the tower defense genre and added a unique angle, making for a compelling, albeit bite-sized, spin-off experience.
Clayfighter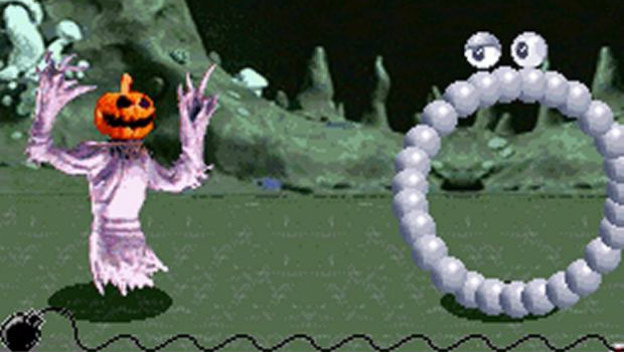 Clayfighter was an awful Street Fighter II rip-off in an era of several medicore (and good) Street Fighter II rip-offs made wtih bigger budgets and more technical talent. But what Clayfighter had more of than anyone else was personality. Not only was Clayfighter generally funny, it was full of goofy sprites, animations, and sound clips that really showed off how much fun the creators had making the game. So even through it was bad, it was silly enough to stay compelling, and it at least got a few sequels out of itself.
Guilty Gear: Dust Strikers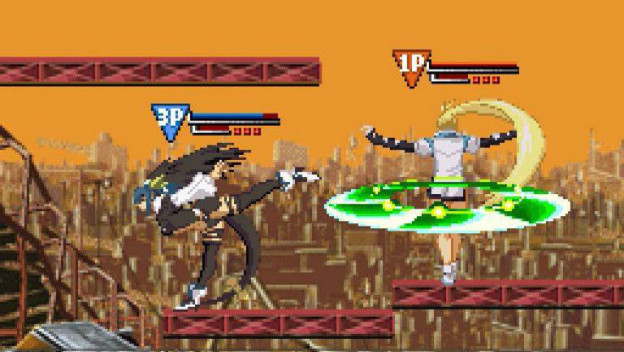 Guilty Gear has gone through some phases in its time. One of those phases was started with Guilty Gear Isuka , which was a weird, more than two-player variant on the 2D fighter that had mixed results, but some cool single-player content. Then, the developers thought, "What if we did Isuka again on the DS, but also made it like Super Smash Bros .?" Thus, Dust Strikers was born. It's Guilty Gear , but four-players and set on large, platform-laden stages. It's bizarre, but pretty fun once you get the hang of it.
Breath of Fire: Dragon Quarter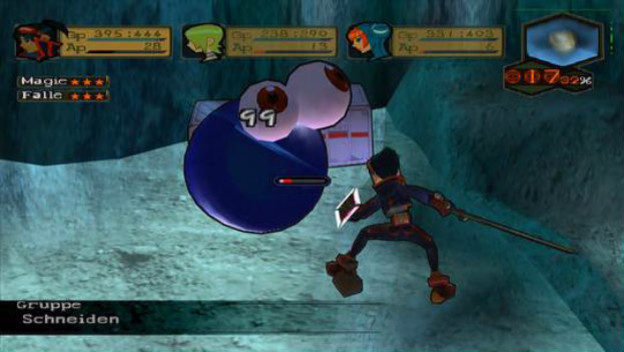 I feel like I've written about this game here before. Probably. Anyway, let's talk about games that have come before their time, as the saying goes. After several more traditional, turn-based RPGs, Capcom decided to try something different with Breath of Fire . This time, the developers took a page from the Mystery Dungeon series, but added lots of obtuse mechanics, a hardcore challenge, and things like trap preparaton to the mix. Today, we have roguelikes, survival games, and stuff like Dark Souls all dominating sales charts. Dragon Quarter was like a prototype for all of those things mixed together.
Resident Evil 6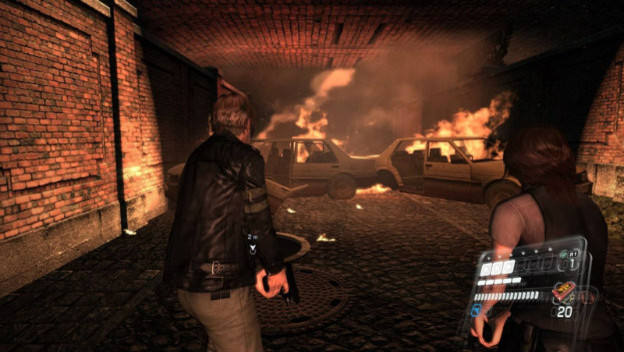 Capcom's Resident Evil is one of its classic series, but despite its icon status, it's also one of the most unstable. The series has undergone several major facelifts, and Resident Evil 6 was one that didn't work out so well. Despite some strong sales, critical reception to Resident Evil 6 was super negative, and many fans hated it too. But despite it being a super goofy action game instead of horror, the game had some of the best controls in the third-person shooter genre, and some amazing melee combat options. Resident Evil 6 was a blast to play free of context, and a lot of the cutscenes and whatnot were hilarious if you're in to campy, B-movie sort of stuff.
Assassin's Creed: Unity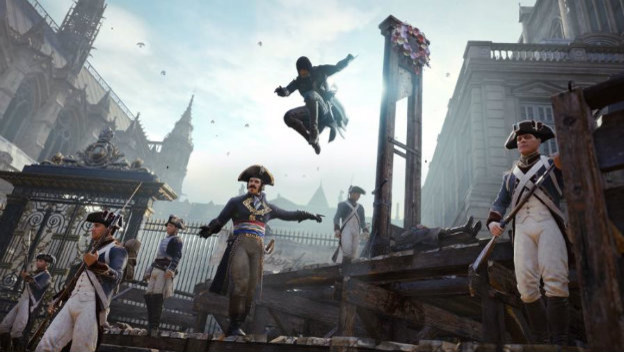 This is the game that almost tanked the franchise. When Ubisoft found itself in a bit of an identity crisis as it waltzed into the current hardware generation, Assassin's Creed: Unity suffered the most. The map was infamously full of junk icons and microtransactions, and of course the array of glitches and weird multiplayer didn't exactly make a great case for the series continuing.
But, once some of the edges were smoothed out later (and if you just stick to the critical path), Unity was a step in the right direction, in terms of gameplay. It was the first game in the series with a sneak button, which made the stealth action actually make tangible sense. The combat was fast and responsive (and basically just easier Batman: Arkham ). While the final boss section was stupid, the story leading up to it was prety compelling. Over all, Unity 's bad reputation was totally earned, but it had a lot going for it underneath.