Dark , for the Xbox 360, released on July 9th (July 4th for PC). So we thought it only fitting that we would take a walk down memory lane and reminisce about the vampire games we've loved playing throughout gaming history. Some of these games were great for a host of reasons, while others made the list for very specific reasons. But no matter what the reason, these games solidified our love for the slaughtering of the undead that has continued on into modern gaming with the zombie craze. Just remember that before there were zombies, vampires ruled the undead gaming world.
Darkwatch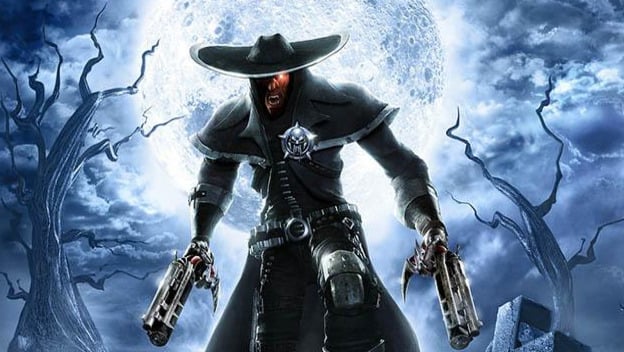 Released in 2005, this PlayStation 2 game makes the list for the simple reason that it has a cool concept going. It may be one of the worst FPS games in PS2 history, but the idea is solid. Bring the mythology and lore of blood-sucking vampires to a technologically enhanced Wild West scenario. It is kind of like BraveStarr meets John Carpenter's Vampires . All in all, if you can look past clunky gameplay mechanics, this title isn't a total stinker. And as far as vampire stories go, this one actually has a pretty good one.
Night of the Raving Dead (Sam and Max)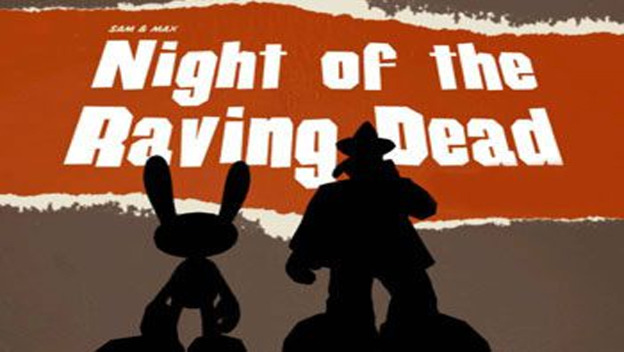 For those of you who have not yet experienced the awesomeness of Sam & Max , I hurt for you. You have been deprived of some of the most original gaming that's come around the way. The simplicity of these episodes is what makes them awesome. The episodic releases of the Sam & Max series have all had that special something that makes them unique. But honestly, Night of the Raving Dead is one of my favorites. The fact that Jurgen (the antagonist and vampire) tells the duo that his "incomparable style" is the reason for the furthering of his plans is hysterical. And the banter between Sam and Max is some of the best in the series.
Vampire: The Masquerade – Bloodlines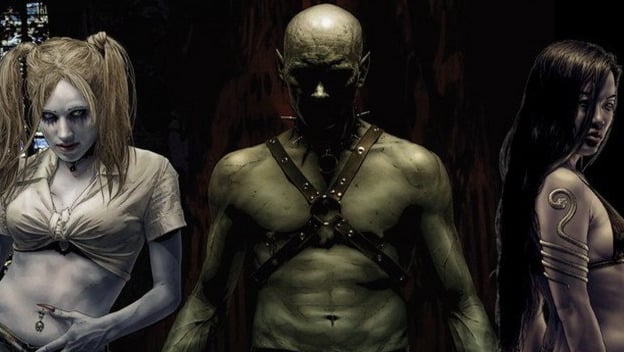 This game was released in 2004 for PC. It has issues to be sure. The combat system is clunky and the graphics are decent. But if you can look past that and really get into the story, it has a rich and deep world that you can explore and experience. Honestly, this game is probably the closest I will ever get to actually being a vampire. You can take your character through the seedier sides of Los Angeles and indulge your every vampiric fantasy. Yes, I do mean every fantasy. You can murder people wholesale, you can turn as many people as you want, or you can dive deep into erotic fantasies. This traditional pen-and-paper game series made the transition to the PC flawlessly with Vampire: The Masquerade – Bloodlines
Countdown Vampires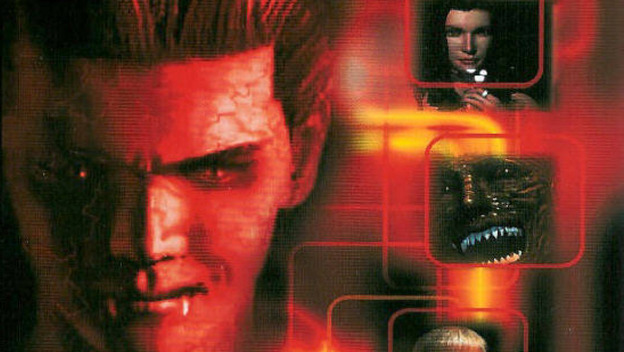 In a time when games like Resident Evil ruled the survival horror genre, Bandai dared to drop this vampire thriller on PlayStation gamers and take a chance on doing something different. The results were mediocre at first, but the game garnered a decent underground following as more and more gamers realized that this was a solid survival horror title. This game features the ability to save the vampires if you hit them with your dart gun first and then sprinkle them with "white water." Unlike the Resident Evil series, you are encouraged to try many different combat styles and to maybe not always nuke everything that gets in your way. One other thing I love about this series is the introduction of being able to reload and switch weapons without having to access the menu screen. In addition to an already great title, they added a little bonus for overachievers: If you beat this game in less than eight hours, it unlocks an alternate story mode that features things not seen in the original play through.
Gabriel Knight 3: Blood of the Sacred, Blood of the Damned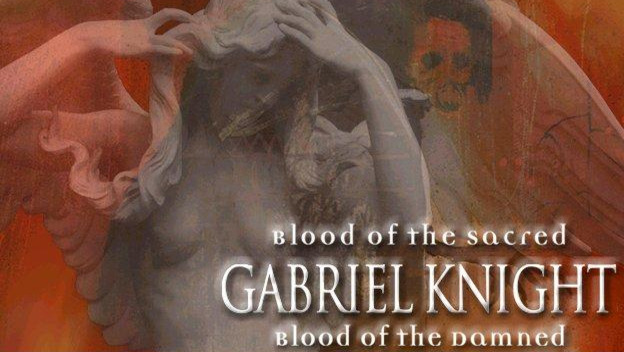 By today's standards, this game would probably be called a snoozer. This game has a point-and-click style of gameplay that would probably bore most gamers to tears. It doesn't have the intensity of the Michael Bay-inspired Call of Duty games out there or the depth of the Mass Effect series. However, this game (the third in a series from Sierra Online) has an intriguing story and endearing characters and even includes the king of creepy himself–Mr. Tim Curry. This story goes so far down the rabbit hole that you forget what the surface looks like. It involves vampires and their connection to things like the Knights Templar, the Priory of Sion, and even Jesus. It's what would've happened if The Da Vinci Code and Heavy Rain had a baby…a damned, undead baby.
BloodRayne
There have been several stories throughout the years that have involved a Dhampir, a child born of a vampire and a human. Most notable would be Vampire Hunter D and Blade. But Rayne fills tall shoes in this series as she hacks and slashes her way to find her father and figure out how she came to be. All the while, she tries to deny her more vampiric urges and aide people in their struggle against the undead hordes, rather than succumbing to the evil inside her. If you are a fan of titles like Ninja Gaiden or Prince of Persia , or just want to play a great, old-school hack-and-slash game–then Bloodrayne 1 & 2 are where you should start. Even if they did spawn a fairly weak trilogy of films and a fairly mediocre comic book series, the games that spawned them do not disappoint.
Infamous: Festival of Blood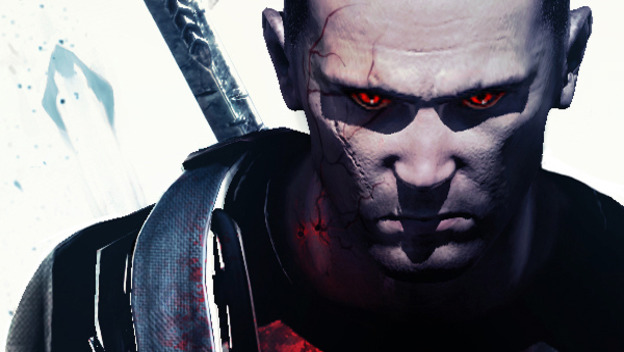 This is one of our favorite DLC games. Sucker Punch Productions dropped this gem on us just before Halloween in 2011. And for the mere price of $15, it was an incredible romp through New Marais and a dark look into the fictional holiday of Pyre Night. The story starts out with Zeke trying to pick up a pretty girl in a pub, and he regales her with the story of how his buddy Cole went toe-to-toe with Bloody Mary, the vampire queen. Throughout the game, you are given the traditional chances to play for good or evil as you crash your way through a crazy story that involves Cole stopping Mary before sunrise or forever becoming one of the damned.
Skyrim: Dawnguard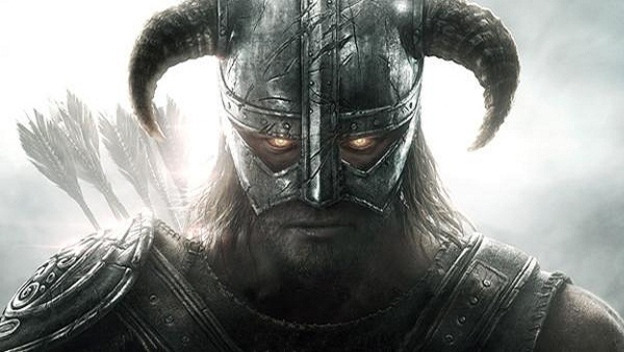 Bethesda Softworks had already destroyed our free time with Skyrim and its intensely large world to roam and play. But with the Dawnguard DLC, they managed to drive the gameplay even further into the darkness. Bethesda puts you in the middle of a decision to aid mankind in stopping the Volkihar from blotting out the Sun or joining them and becoming a Vampire Lord yourself. Bethesda crammed so much stuff into this DLC pack that it's kind of hard to fathom. They introduced the crossbow and three new dragon shouts as well as the random appearances of legendary dragons. Then they dropped the face sculptor in Riften so you can fully customize your character's face pretty much whenever you want. This was one of our favorite story arcs in the Skyrim tale.
Legacy of Kain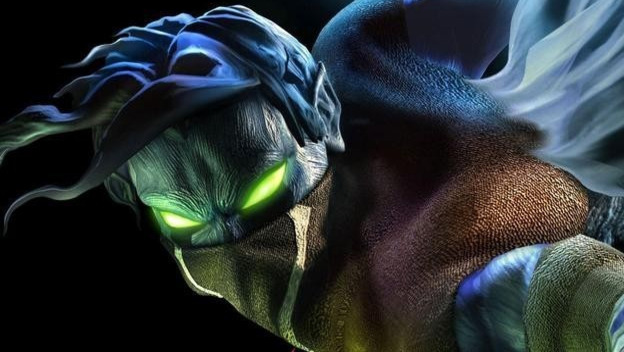 It's hard to compete with five titles and three and a half million copies sold. But the Legacy of Kain series brought a new face to the vampire genre in Kain. It's not often that we see an antihero on the road to redemption. But in his quest to restore balance within himself and in the world, he deals with fate, relationship issues, morality, remorse, salvation, and consequence. Basically, Kain introduced a very human aspect to a traditionally inhuman form of storytelling. This series is also filled with amazing visuals and backdrops in the land of Nosgoth. Also, the voice acting is top notch and the perfect gameplay is easy to learn. It's no wonder this series has such a huge following. This award-winning series is one of the best vampire adventures we've seen.
Castlevania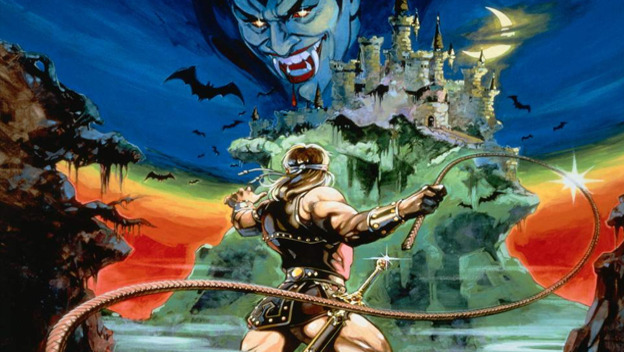 No listing of vampire games would be complete without the presence of the Belmont family. These vampire hunters have been gracing our gaming platforms since the NES back in 1987. Since then, the Belmont family and its descendants have been swinging swords, flinging axes, and throwing gallons of holy water through 30+ titles of vampire slaying goodness. The Belmonts have made an appearance on nearly every video gaming system known to man. Gamers have worked their way through every possible story angle concerning the Belmont's family lineage and the habits of a vampire hunter. They've even watched certain members of their family fall to the ways of the undead as well. Konami has managed to continue to create Castlevania games that people actually want to play. From its side-scrolling roots on NES to the Kojima Games-infused adventure on PS3 and XB360, these games have managed to grab seven Guinness World Records and bazillions of fans worldwide…including us.