Assassins come in all shapes and sizes in the real world. But give the romanticized concept of the clandestine assassin enough room–as with those in video games–and it becomes something absolutely incredible. Not only are the characters themselves larger than life, but  they also manage to pull off contracts and assassinations that would make anything in this world seem feeble and just lame. So for that reason, we are taking a few minutes to celebrate some of our favorite gaming assassins. Some are old, and some are new, and some are relatively unknown. But one thing is for sure: They are all assassins. And they are all deserving of their place on this list.
Violet Summer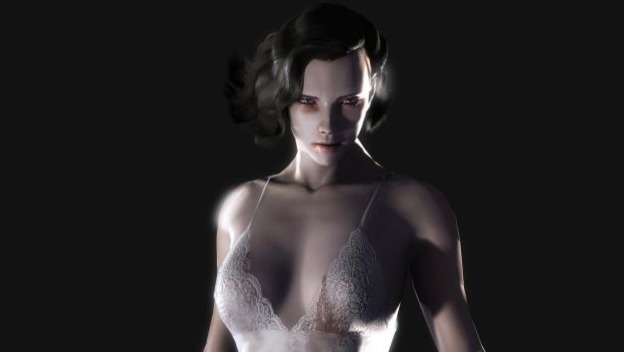 OK. We know this isn't a great game. But the truth of it is that Violet Summer is based on a real-life assassin named Violet Szabo. The game, though severely flawed, recounts some of the deeds of Mrs. Szabo in great detail. It involves bombing a munitions factory and killing everyone in it. It also involves assassinating her own fellow agents to stop them from talking to the enemy. As assassinations go, killing your own colleagues and using your own body as a coercive tool (yes, in sexual ways… perverts) is about as hardcore as it gets. For those reasons alone, Violet Summer makes our list of top assassins.
Rikimaru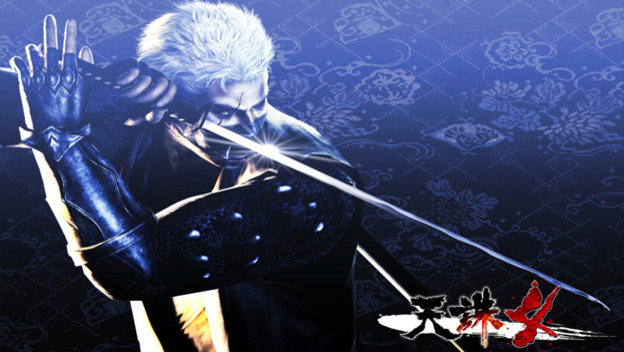 Play any of the Tenchu games. While their graphics and controls may be dated, they are undoubtedly some of the best ninja/assassin-style games ever made. Tenchu Z is still, in my opinion, one of the greatest tributes to the exploits of these ghostly assassins from feudal Japan: from taking out high-value targets and then fading into shadow, to burning down entire villages and leaving no trace of your existence. And given the fact that you only use the classic weapons of the trade, it only adds to the intensity of the experience.
Corvo Attano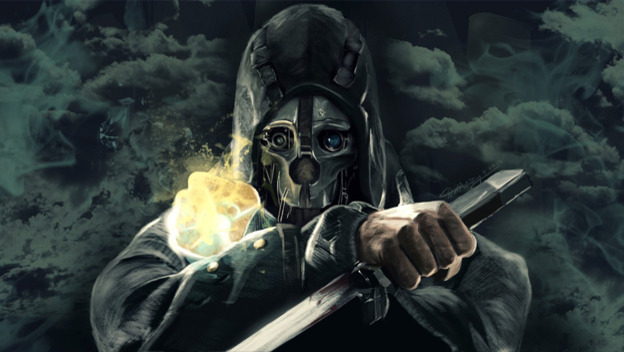 This royal-protector-turned-renegade has quickly become one of our favorite assassins in gaming. If you use your wits and all the assets at your disposal, you can make Corvo Attano a damn-near unstoppable force for change in the streets of Dunwall. The best part of it is that if you use your skills and weapons well, no one will even be aware of your existence at all…until the very last blow is delivered and the real enemy revealed. Oh, and you can mentally possess rats and make them do your bidding–including killing. How cool is that?
Connor Kenway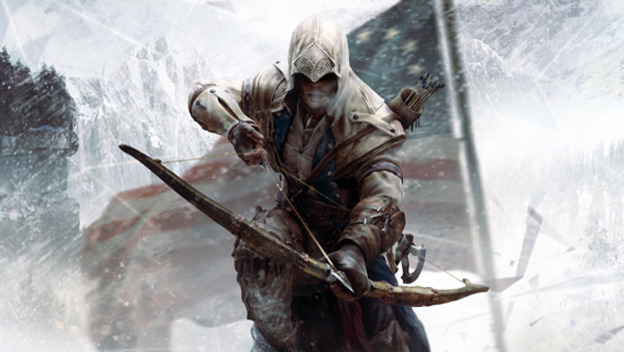 Born to an odd couple of a Native American and a colonist, young Connor grew up with the knowledge of both worlds of his heritage. He is a natural-born hunter and tracker. He is silent and deadly and leaves only a trail of bodies and questions in his wake. Able to be equally as comfortable stalking his marks in the city or the forest, Connor Kenway is a formidable foe. He uses both old-world weapons and new-world technology and firearms to eradicate his enemies. In a world where everything is changing and burning in the fires of war, Connor moves silently and swiftly…affecting change in his own way.
HK-47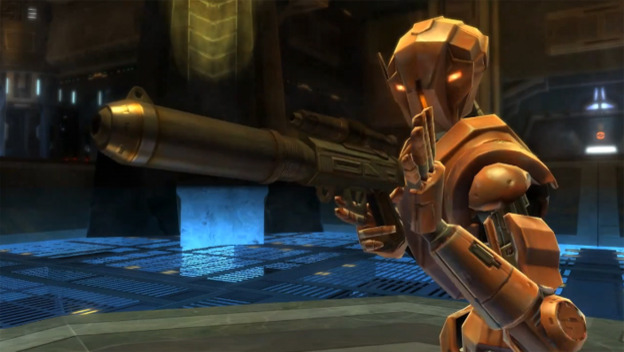 HK-47 is a hunter-killer assassin droid and Jedi hunter constructed by the Dark Lord of the Sith, Darth Revan, shortly after the end of the Mandalorian Wars. The assassin droid's memory core was damaged, causing him to forget about his master, and he went from owner to owner, many of whom he inadvertently slew. The droid went on to aid Revan after his return to the Jedi Order in his campaign to find and destroy the Star Forge, an ancient factory that Revan had used during his reign as the Dark Lord of the Sith. HK-47 is also instrumental in the defeat of Revan's former Sith apprentice, who uses the Star Forge in an attempt to conquer the Galactic Republic.
Altair Ibn-La'Ahad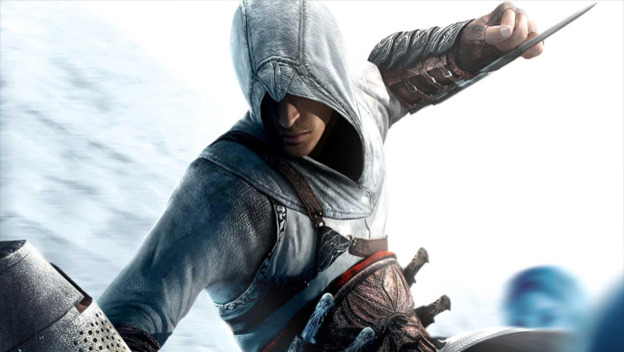 A Syrian-born member of the Levantine Brotherhood of Assassins, Altair achievs the rank of master assassin at 24. But in 1191, he fails in retrieving an Apple of Eden. This leads him on his journey to purge the land of nine targets that have corrupted his homeland. Upon discovering his master's treachery, he kills him and rises to the rank of Mentor of the Order. He begins to write the ways of his new, more secretive society of Assassins in his famed codex for future generations of Assassins to read and study. So were it not for Altair, the Levantine Order would've passed into the oblivion of mankind's secret histories.
Solid Snake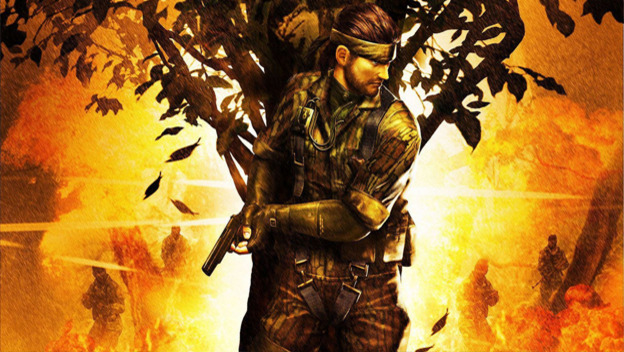 Born of the Les Enfant Terribles program, Solid Sanke was groomed to be the perfect soldier to carry on the legacy of Big Boss. He was trained by none other than Big Boss' right-hand man, McDonnell "Master" Miller, to be a survivalist and expert infiltrator. After years of VR work, simulations, and real-life missions, Snake meets his greatest foe. He meets his brother Liquid Snake at an incident on Shadow Moses Island that throws him into the abyss of hunting down and killing hundreds of soldiers, PMCs, and high-value associates of Revolver Ocelot and Liquid Snake–all in the name of the denuclearization of the world. His sheer numbers on the kill-count leaderboard score him a spot on this list.
Thane Krios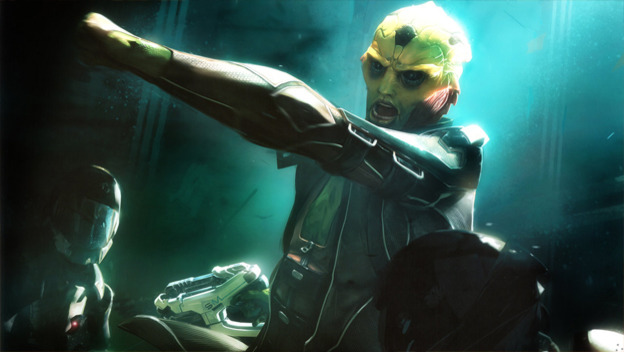 It's not everyday that you see an assassin praying, not only for himself, but also for his target, before an assassination. But Thane Krios believes himself to be an instrument or weapon and therefore feels no guilt at his profession. He even asks that if you use a gun to kill someone, do you hold the gun responsible? This is Thane's justification for his career choice. Secretly lauded to be the greatest assassin in the galaxy, Thane prefers the personal touch of killing his marks up close and personal. His skills with weapons, martial arts, and biotics make him one of the greatest assassins to ever grace the Sol System of the Milky Way Galaxy.
47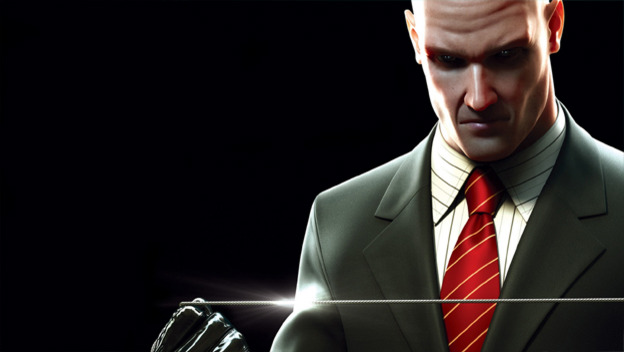 A test-tube clone born in a Romanian mental institution that was hiding questionable genetics experiments, 47 is the culmination of the work of Dr. Otto Wolfgang Ort-Meyer. 47 was trained from birth to be an efficient killer with nearly any type of weapon (or with no weapon at all). His exploits with the I.C.A. (or The Agency, as it is called) are the stuff of legend. The one thing that sets 47 apart from all the other assassins in the gaming world is that he only ever has one healthy human relationship. But it is with his Agency handler, Diana–whom he is contracted to kill by the very Agency that they work for. 47's kill count is innumerable, and he remains one of the best assassins in the business…period.
Ezio Auditore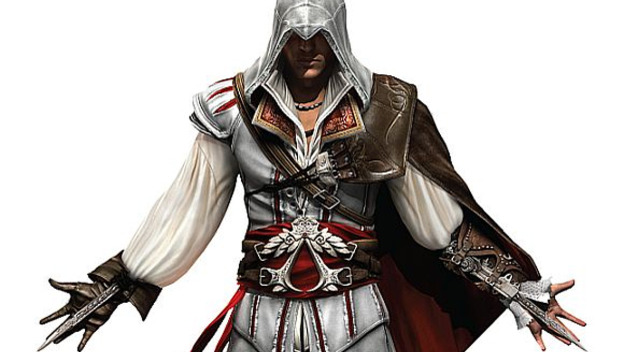 Undoubtedly, if you ask a gamer to say the first thing that comes to mind when you say "video games" and "assassin," they will blurt out Ezio's name. He has quickly become one of the most popular assassins in gaming history. With three titles under his belt and a brotherhood of assassins at his back, Ezio is one of the greatest assassins to ever show his face, or try not to, in gaming. He uses everything at his disposal, from hand-to-hand combat techniques to the infant-stage inventions of none other than Leonardo DaVinci. His expertise with all manner of weapons and his acute use of stealth and subversion make him the top video-game assassin on our list.