If we know anything about gamers, it's that many of them like to save money. (Until they don't, at which point they drop ludicrous dosh on collector's editions.) And what better arena to save money in than video games? Obviously, if you're keeping up in real time with the hottest releases, you'll be spending all of your rainy day cash. But what if we took some time to be frugal and clear our backlogs a little bit to try to earn a new game? Patience of this sort often pays off, as last year's AAA blockbusters make easy targets for bargain bins. If you're willing to wait a little extra time to play a new video game, you'll be making or saving a lot more in the long run. And you can still do things like watch your roommate play, borrow from friends, and more. But for now, let's throw all the penny-pinching gamers out there a bone with a list of great console games you can get now for ten bucks or less.
Destiny/Destiny 2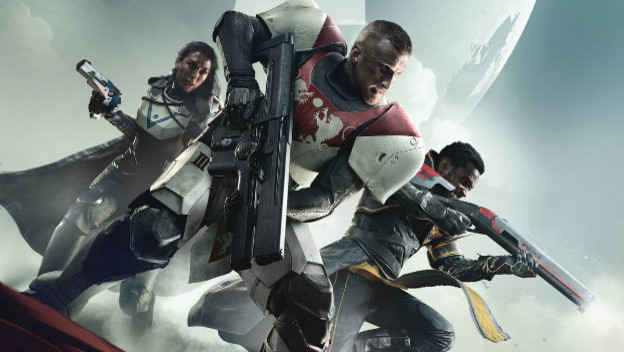 With Bungie going independent, there will probably be a lot of good reasons to try out the Destiny universe if you haven't already, The road for these online, sci-fi loot shooters has been quite bumpy, to say the least. But they're still fine games and, if you want to try them out without investing too much, the barrier of entry is hardly present at all. You just have to worry about expansion content, really. And that's fine, since the base games for both Destiny titles will only set you a few bucks apiece in some cases.
Final Fantasy XIV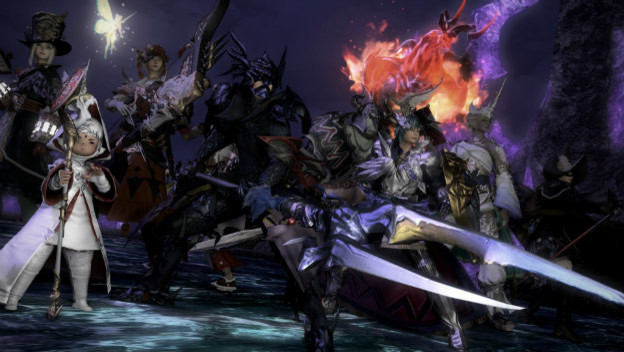 With its latest expansion, Shadowbringers , Square Enix's hefty MMORPG Final Fantasy XIV is getting a lot of attention lately. But if you're curious, you don't have to take the $40 it costs to be current with the game into account at all. Starting the game is pretty cheap, and so are the older expansions if you find yourself sticking around long enough to get completely sucked in.
Final Fantasy Type-0 HD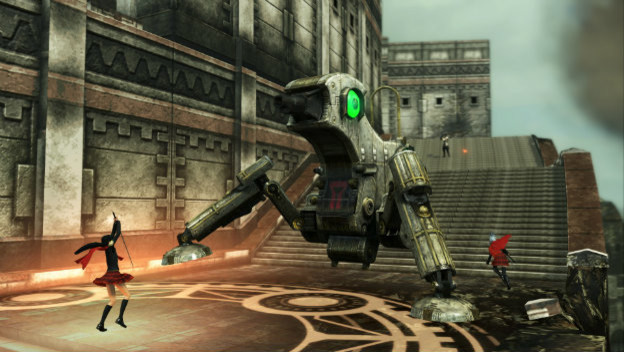 If you're on a small budget, perhaps playing a MMPORPG isn't the smartest move (some do it anyway). Instead, it's totally possible to get that Final Fantasy fix when you're low on cash. You can try out Final Fantasy Type-0 HD , an action game for your consoles, for super cheap. Type-0 is a somewhat unconventional game, especially for Final Fantasy . But its real-time combat systems feel good, and the story itself is a bit darker than most Final Fantasy fare.
Madden 18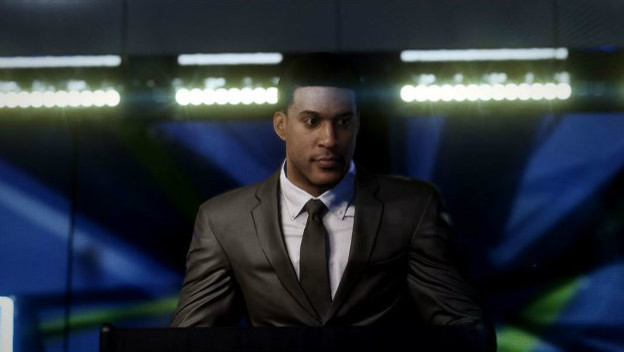 Madden 2020 is on the way in 2019, which means games from previous years are once again depreciating in value. In fact, you can get Madden 18 for next to nothing. That's a real shame, because Madden 18 has the origin point of Longshot , a way to integrate storytelling further into your Madden experiene. Madden 19 included a direct sequel as well, which make the overall project suffer some.
Metal Gear Solid V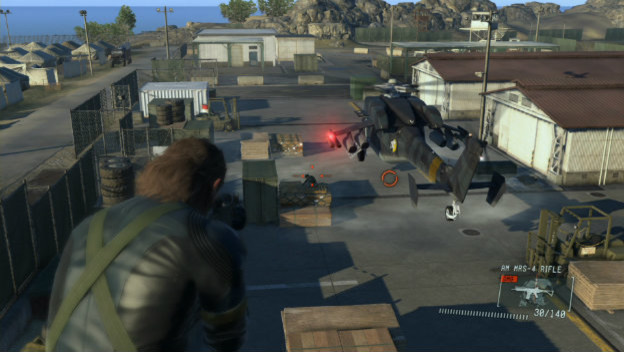 All you have to do is walk into your local GameStop, look around, and be savvy enough to know what a Metal Gear is to be aware of Metal Gear Solid V . Perhaps one of the most controversial video games of our time is totally available for ten bucks. That seems a little suspect, considering that game's scale, but you also have to consider all the Konami drama, as well as the fact there was no way that game would break never back then.
Murdered: Soul Suspect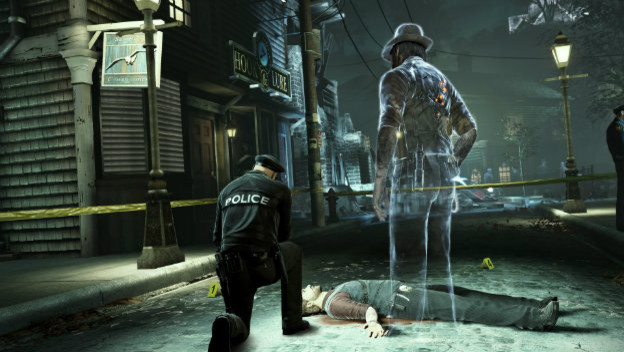 Sometimes, a game comes out that has interesting ideas, solid writing, intriguing gameplay mechanics and all around distinct appeal. Sometimes, that game that comes around every once in a blue moon totally fails to make a financial impact. That's what Murdered: Soul Suspect was, in the earlier days of the seventh generation. Part Stephen King meets visual novels, part Batman , and part ghost story, Murdered takes its little bit of space and does a lot more with it than you might expect.
Rare Replay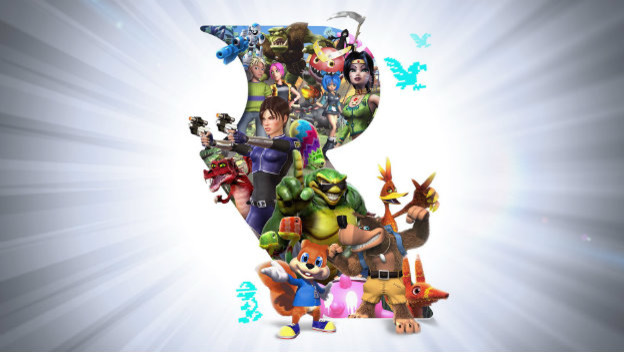 You can snag a pre-owned copy of Rare Replay for right around ten smackers, and it's one of the best bangs for your buck you can get with today's video game. For just ten bucks, you get access to Rare's near-entire back catalogue, from Banjo-Kazooie to stuff that existed before you were born, probably. With some new features such as a rewind for Battletoads implemented to make that game less impossible, there are little improvements and changes overal.
Telltale Games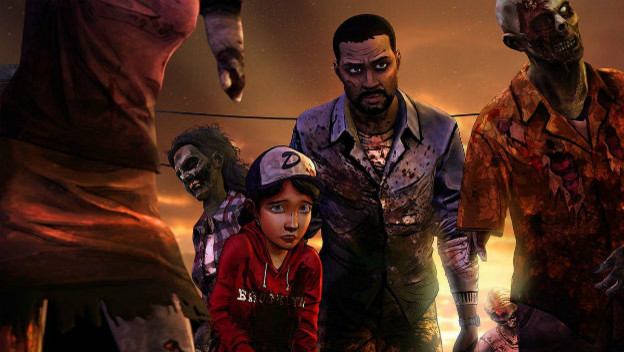 Sadly, we lost an industry great when Telltale Games was forced to shut down earlier in 2019. While some ex-employees were able to get on their feet somewhat quickly. Many are still looking for work and support. So it's weird to put this entry on this list, but the sad reality is that because of the studio closure, most Telltale Games products you run into in store will be heavily discounted. The only problem with this is no Telltale Games case is predictable. Some games are "season pass" discs and don't contain every episode out of the box. Buy at your own risk.
Uncharted 4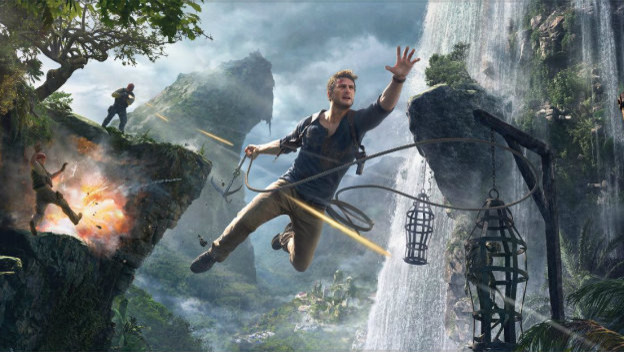 One of the biggest releases for the PlayStation 4 all this generation is Uncharted 4 . it's the culmination of everything Naughty Dog did starting with the PS3, and seems to be interested in passing the torch sooner rather than later. But what if you're new to the series? You can get the Nathan Drake Collection for pretty cheap, then pick this bad boy up one your ready to, for a mere ten bucks if it's Pre-Owned.
Xbox One Backwards Compatibility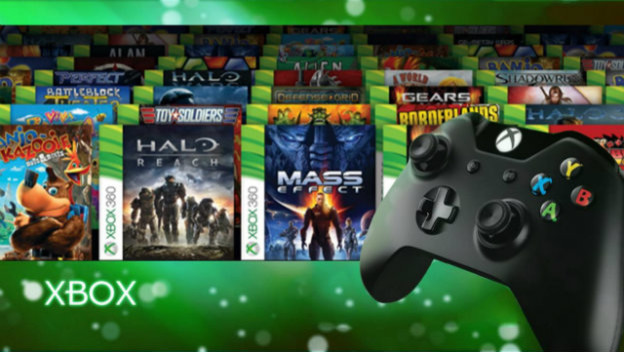 This one is cheating a little bit, but it doesn't get more budget-friendly than buying Xbox 360 games in 2019. Even with the backwards compatibility boon, not as many people walking into retail stores are looking to bolster their previous generation collections. But you can get these games still, pretty easily, and playing them on the Xbox One is great. Normally, you can't tell the difference. But some games are Xbox One X Enhanced, which makes playing them even cooler. Those enhancements include better performance, better visuals, and higher resolutions. Gears of War 3 in particular is an excellent example for the player getting to experience a classic game in a new light.