America was born in the fires of combat. So, it's no real surprise that several hundred years later, our society still thrives on the sting of battle. The gaming industry has brought the battlefield right into our living rooms and to the forefront of pop culture. General George S. Patton said it best, "America, traditionally, loves a winner. All true Americans love to fight. They love the sting of battle." With that, we are taking a look at some of the war games that made us glad we could get into intense combat without ever leaving the comfort of our easy chair.
MAG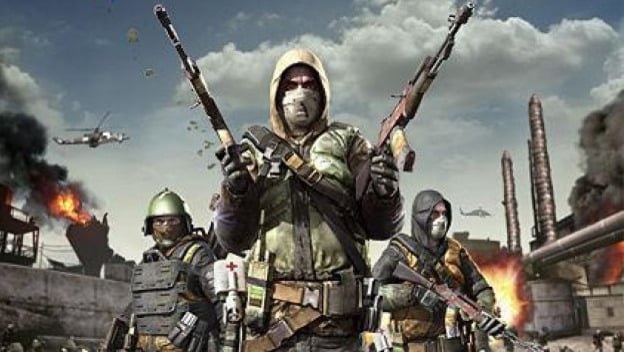 I am adding this one because, even though it may not be the greatest game ever, it brings us the insanity of 256 live players in an arena. The sabotage mode features 64 live players. Nowhere else in gaming history has there been a more intense online-shooter experience than here. Most people are frustrated at the fact that no matter where you spawn, there is always someone there to kill you. But, honestly, if you ever wanted to test your chops in an online FPS battle, this one is the game for you. If you dominate here, I have mad respect for you. My dead and dried carcass is probably still flopped in a pile somewhere on a battlefield in 2025.
ArmA 2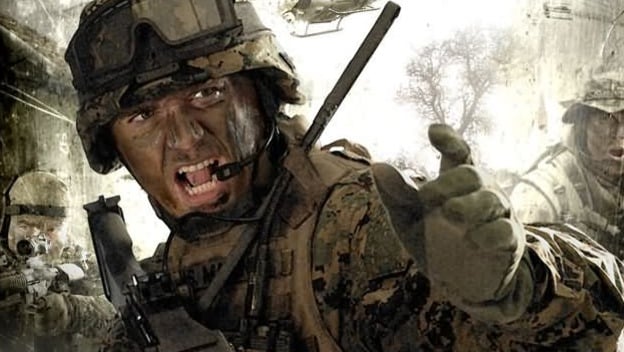 505 Games brings PC gamers into the realm of the combat simulator with its ARMA series of games. These games focus on the realities of war like supply chains, ammunition stores, morale, tactics, strategy, and outmaneuvering the enemy. You can't just go in guns blazing unless it is a desperate situation, and those never seem to end well for me. You have to outthink your enemy, employ solid squad tactics, maneuver your support teams into place and make damned sure everything is ready to roll before you engage your target. ARMA 2 brings an intense, real-world type of thinking to the military gaming world.
SOCOM 4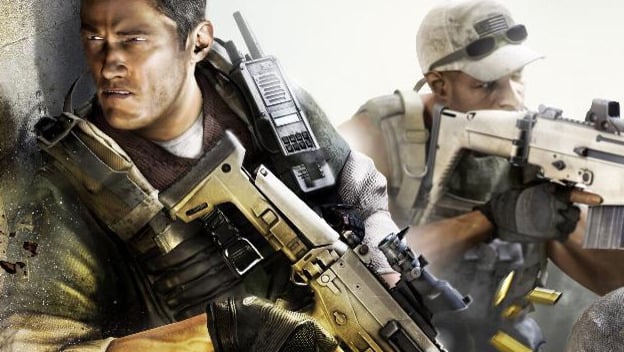 I have been a fan of SOCOM since the beginning. It's like watching your favorite sports team as they win for a while and then fall away for a while. You still love them, even when they're not winning. That's how it is with me and the SOCOM series. These games were the first to incorporate online co-op mission-based gameplay in a tactical environment. My friends and I used to sign on and wreck shop on a regular basis with people from all over the world. So when SOCOM 4 came out, I was naturally excited. The campaign mode didn't disappoint me. It is an intense story with some great characters. Online play is equally as fun. Solid servers and intense battles make playing online badass.
Sniper Elite V2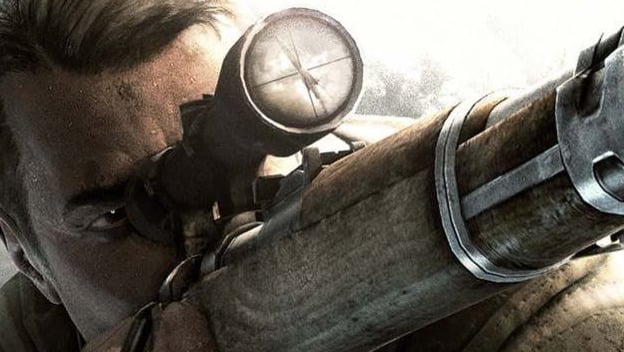 Even though this game has no online play, it is a great WWII game. It combines all the elements of what being a sniper during that time would've felt like, but still manages to feel updated and, most of all, fun. The bullet-time sniper shots range from "cool to watch," to "I can't believe I just killed that many dudes with one bullet!" It also gives you options. The game itself is pretty linear. Although directionally challenged, SEV2 manages to keep the gameplay fresh by dropping you into ever-changing maps that test your skill both as a clandestine operator and as a sniper. If you don't plan your routes well, it could all be over for you in the blink of an eye.
Ghost Recon: Future Soldier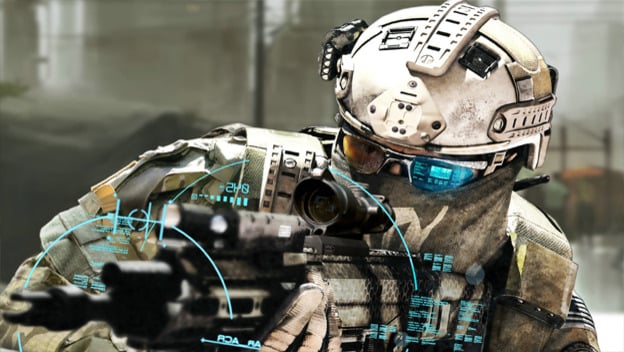 Nicaragua has always been a hot-bed of paramilitary action. Cartels and warlords have been fighting over that area of South America for a very long time. So when GRFS came out and the "Predator" team was deployed to Nicaragua to knock out gun smugglers, I was all in. The GR series has always brought an excellent style of third-person combat to gaming. You have to employ good squad tactics and conserve ammo as you move, but the best part for me has always been the way you incorporate support assets like air strikes and unmanned aerial recon vehicles. Customizing weapons and load-outs is always cool, too. With war-tech moving in an ever more aggressive direction, it is refreshing to see GRFS staying true to cutting edge, military standard weapons and weapon systems. The campaign is a blast, and the online play brings third-person online shooters to a whole new level of greatness.
Operation Flashpoint: Red River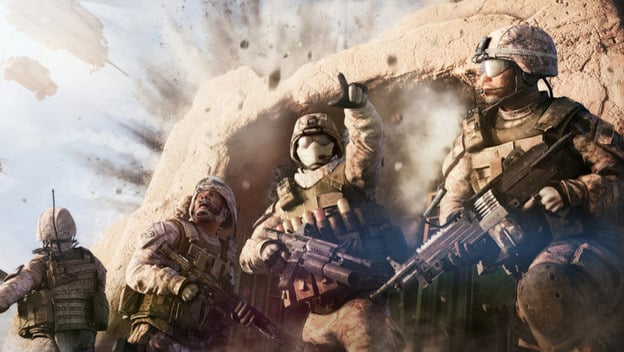 No one knows combat like the US Marines. And nowhere else does that show in gaming than in Operation Flashpoint: Red River. This console-based military simulation is nothing short of awesome. If you are looking for Call of Duty style action, look somewhere else. This game focuses heavily on strategy and smarts, not on kill/death ratios or how many times you can prestige. The co-op mission mode of this game allows you to take a group of your most trusted shooter friends and try not to get each other killed as you finesse your way through enemies that could kill you in one shot. Though met with much disdain from gamer and critics, Red River was released in the age of Call of Duty. And, unfortunately, that series has become the standard by which all war games are measured.
Battlefield: Bad Company 2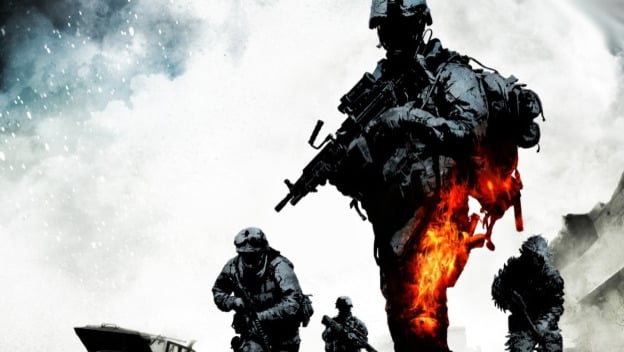 To me, there is nothing better than having a smartass in the foxhole with you in a crappy situation. Having spent time in combat, nothing helps take the edge off like your partner spewing sideways remarks at your enemies as they are fervently trying to kill you. That's my favorite thing about BF Bad Co.2. The characters in this game are all spec ops tough, and they are also about the silliest bunch of Joes the gaming industry has ever created. As FPS games go, this one is solid. Is it the best game ever? No. But its campaign and online modes are all great fun and I never had any issues like lag or pixilation while playing this one online. There are definitely things about it that could've been better, but, all in all, this game delivers on one thing that I believe is more important than anything –fun.
Call of Duty: Black Ops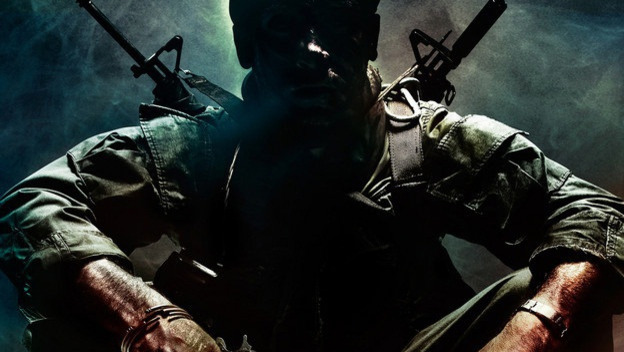 Apart from random and zany things happening throughout this game (like rocket launchers suddenly materializing in electrical junction boxes on a missile launch pad), I had a blast burning thousands of rounds through an era of combat that happened before my time. I greatly enjoyed the online multiplayer in all its various modes. And, actually, COD:BO contains my favorite online multiplayer map of all time — Nuketown. Gamers of all rank and skill levels have squared off in the many different modes of combat that COD:BO has to offer. Many have prestiged to ungodly levels and just keep playing, even though there are newer games out there. But there is one thing that really blew most people's minds with this one. That thing is Zombie Mode. Every gamer I know loves blazing rounds through hordes of the undead, and COD:BO delivers this in spades.
Call of Duty 4: Modern Warfare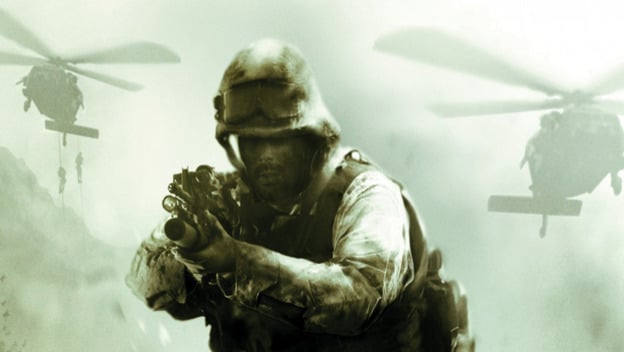 The first Modern Warfare blew my mind. It was the first time I had played a modern shooter. Everything else I had played up to that point had been the Medal of Honor series and the older CoD games. All of those tended to use WWII as the basis of their titles. But the first time I sneaked my way through that cargo ship in the Bering Strait to gather intelligence on Al-Asad, I knew my gaming world would never be the same. The campaign mode had me playing two stories that were slowly but steadily drawing in on a common enemy from vastly different fronts. It also introduced me to a new crop of gaming heroes that would become some of my favorites. These characters would make me follow them through a trilogy of games that became more and more insane as they went on. CoD4 was also the first time I had ever engaged in an online FPS match. It was with the release of this one game that everything changed for me and for nearly everyone else on earth. This series gave birth to an entire sub-culture of gaming that – for better or worse – isn't going anywhere anytime soon.
Battlefield 3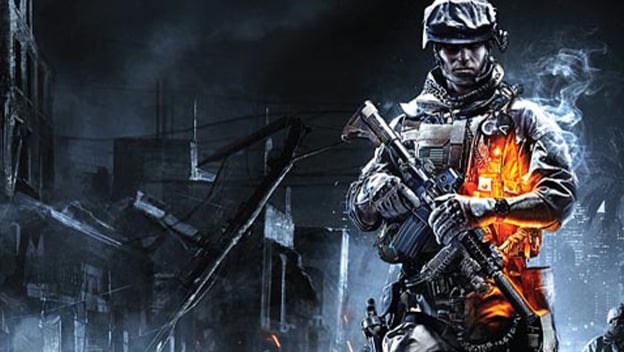 As I said earlier, having lived through actual combat has led me to have a very different appreciation for war games. I have a very different perspective on the whole concept than some gamers. I am not saying that I am better than anyone; I just see things differently. Battlefield 3 had me worried with the subway flashback in the very beginning. But by the time the earthquake hits in the second mission, I was sweating from my forehead, and one of my buddies had to ask if I was going to be ok. BF3 is one of the most intense shooters I have ever played. I enjoy nearly every aspect of this game equally. From the weapons systems to the vehicles, I love it all. The campaign mode is excellent and the online modes are top-notch. I have spent more hours of my life blasting people in BF3 than I have any other game. This game – to me – is the perfect mixture of righteous combat, fog of war, and just good, old-fashioned fun.